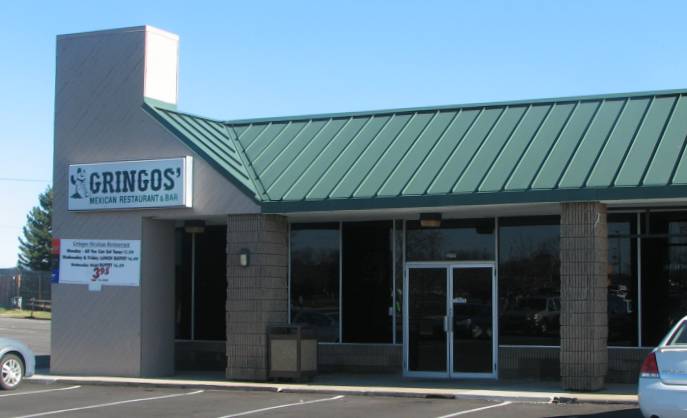 Archive page - Gringo's closed in January 2014.
Gringos' Restaurant and Cantina in Olathe, Kansas is a locally popular Mexican restaurant. Gringo's may not be very authentic, but I enjoy their chili, tacos and corn chips. Gringo's salsa is good and comes free with chips if you order food. I like to get both hot and mild salsas and mix them together.
Gringos' has many inexpensive lunch specials from 11AM - 3PM. For $4.75 you can choose from as diverse items as enchiladas, bean & cheese burritos, two tacos, tostada, nachos, Mexican pizza, or many other items. Each accompanied by rice and beans. For $4.99 you can choose between several luncheon combos. There aren't many places today where you can have table service and eat a meal on real plates for less than $5. The most expensive meal on the menu is only $11.
At lunch on Wednesday and Friday, Gringo's has a Mexican buffet for only $6.49. And all day Mondays, all the tacos you can eat is $5.99.
Gringos' Mexican Restaurant has a full bar.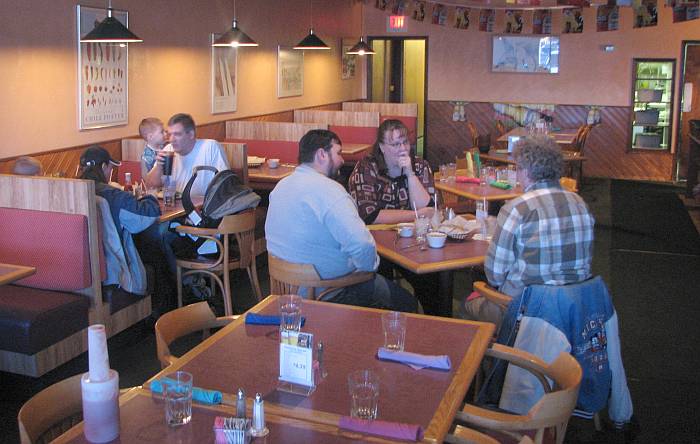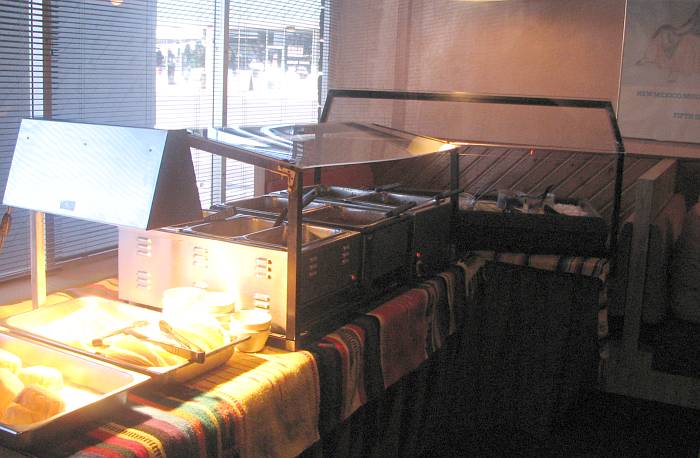 Gringos' Wednesday and Friday Mexican Buffet.

copyright 2008-2014 by Keith Stokes