Jumpin' Catfish Restaurant

1861 South Ridgeview Road
Olathe, Kansas 66062
(913) 829-3474

Tuesday - Thursday: 11AM - 9PM
Friday & Saturday: 11AM - 10PM
Sunday: 11AM - 8PM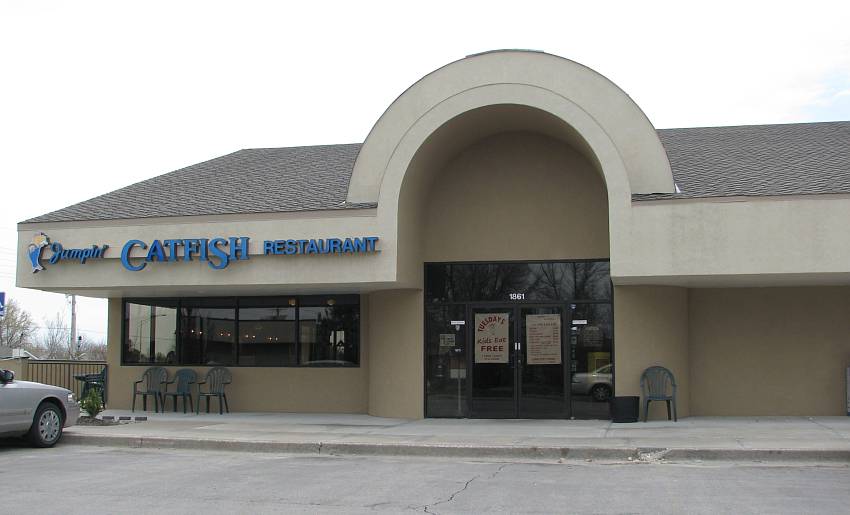 Jumpin' Catfish - Olathe, Kansas
Jumpin' Catfish Restaurant in Olathe, Kansas serves southern home cooked meals which include hush puppies, wedge cut or mashed potatoes, creamy coleslaw, family style servings white beans with ham, and a kosher pickle. I am fond of their fried chicken and the chicken gizzards with gravy, but my friends go for the fried catfish, quail, and frog legs.
The theme at Jumpin' catfish is the outdoors. The dining room is decorated with stuffed birds, fish & other wildlife. The waitresses are dressed in outdoors clothes and hunting vests.
The regular servings of food at Jumpin' Catfish are quite large, and I bet more people leave with a doggie bag, than ever try a dessert. This is true both in the evenings and at lunch time when most items are 8 or 9 dollars.
But Jumpin' Catfish also offers many all you can eat specials every day, including catfish, fried chicken, chicken gizzard, and chicken gizzards. Daily all you can eat specials include quail on Tuesday night, boiled shrimp on Wednesday, and crab legs on Thursday. On Sundays all of those specials are available and more.
My favorite "wild game" dish is the fried quail, which comes as 2 butterflied, 6 ounce birds. For me, the quail was more about the size of the birds, than a distinctive flavor. There was a sweetness, but I'm not sure if that was in the meat or the coating. Every bit of the birds was less than a half inch from the outer surface. The most noticeable flavor in the coating was black pepper.
There is funny thing about the potato wedges that Jumpin' Catfish serves instead of French fries. Every time I have them, on the first few bites, I don't care that much for them. But they grow on me through the meal and I enjoy the last bite much more than the first.
Jumpin' Catfish has another location in Lee's Summit, Missouri, but this is the original location and has been in business for over 20 years.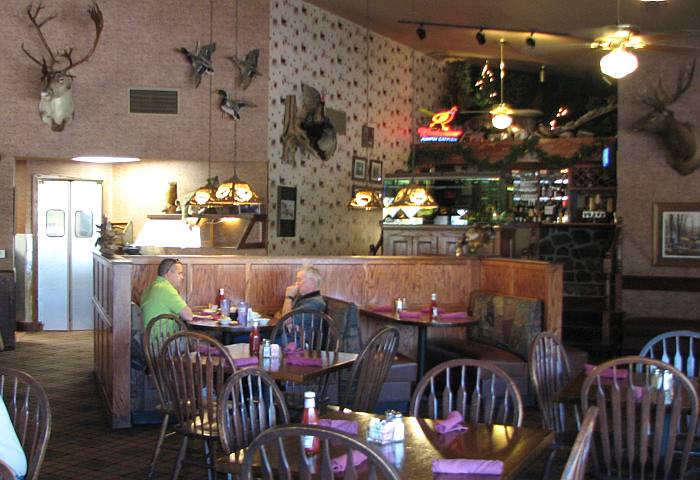 Jumpin' Catfish dining room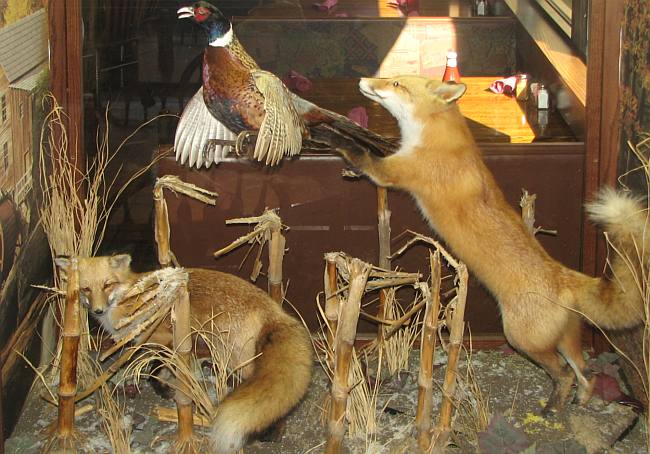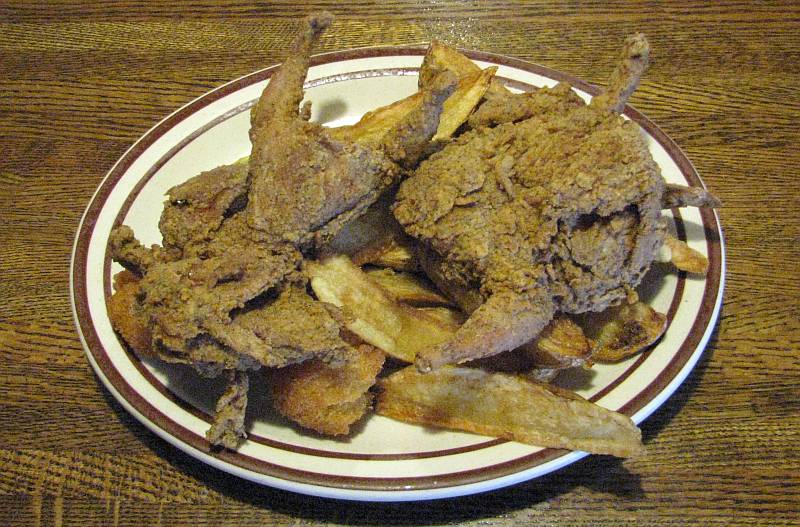 Fried quail and potato wedges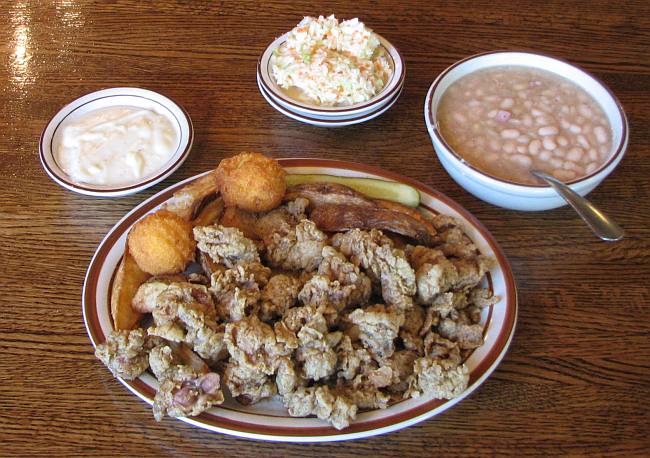 Gizzards & gravy lunch with potato wedges - $11.99 all you can eat at supper.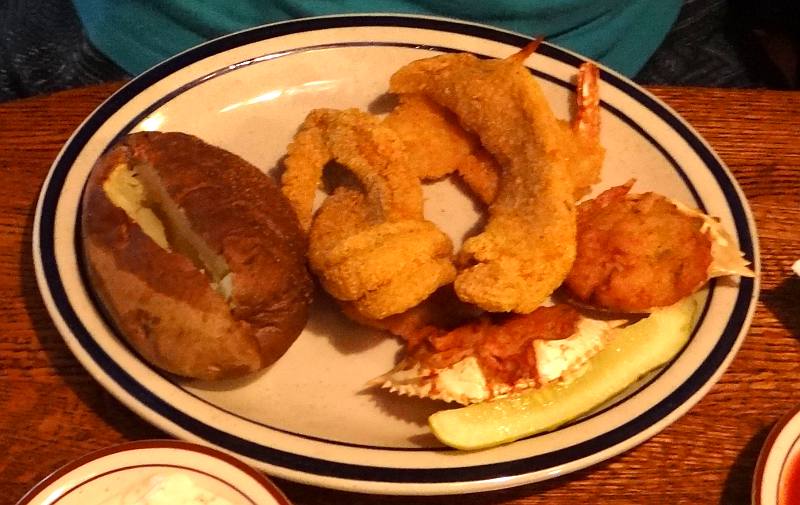 $16.99 choose your own combination platter - this one was 2 catfish fillets, shrimp & stuffed crab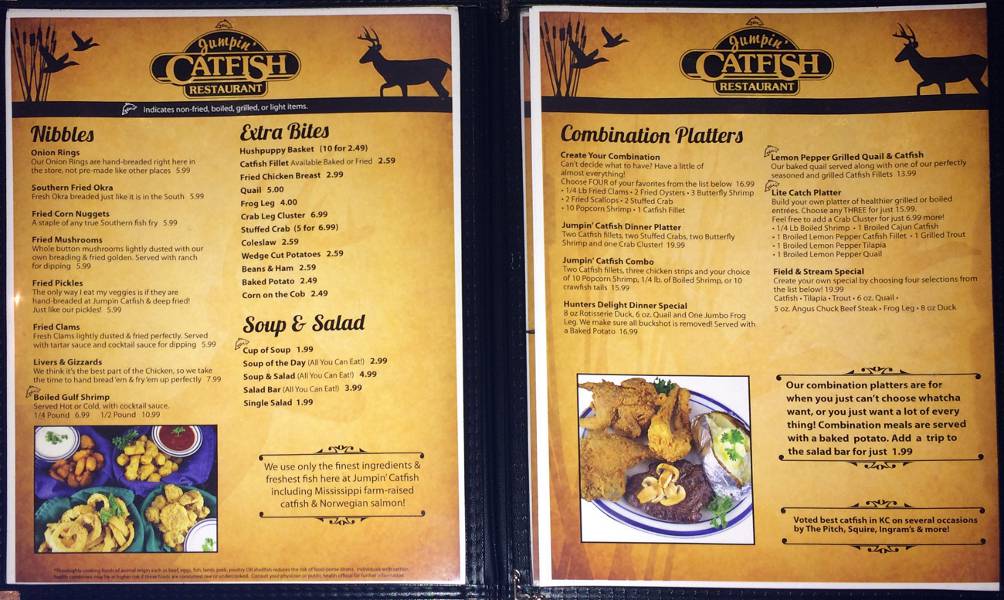 September 2016 Jumpin' Catfish dinner Menu.
Slightly lower prices for weekday lunch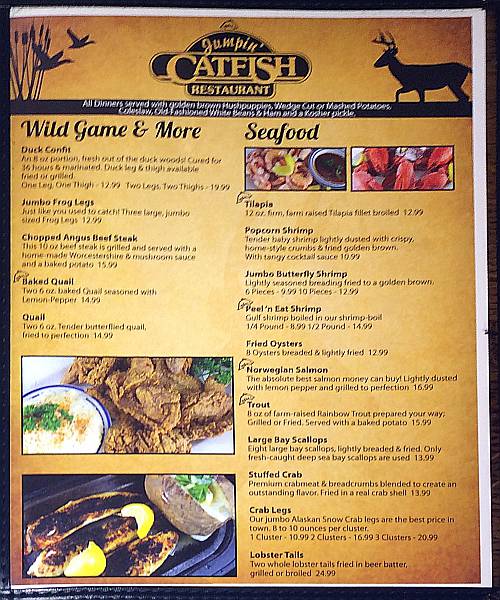 Olathe Restaurants & Attractions
Kansas Restaurants Kansas Travel & Tourism Home
copyright 2008-2018 by Keith Stokes