Mahaffie Stagecoach Stop & Farm Historic Site

1100 Kansas City Road
Olathe, KS 66061
(913) 971-5111

Open Wednesday - Sunday: April - December
Grounds & Heritage Center open rest of year


Olathe Restaurant & Attraction Guide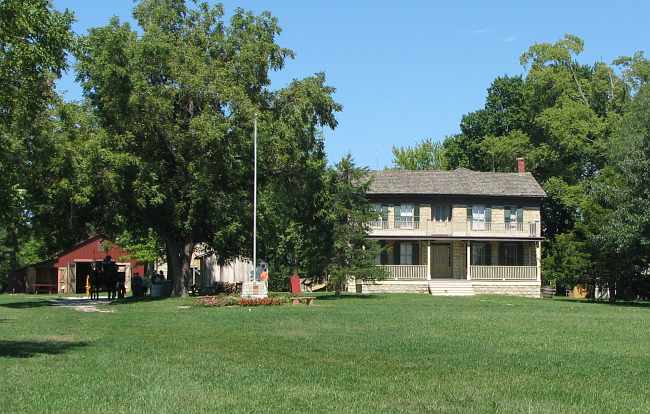 Mahaffie Stagecoach Stop & Farm Historic Site in Olathe, Kansas is the only Santa Fe Trail stagecoach stop that is open to the public. There are three 19th century buildings as well as several 20th century and reconstructed buildings.
The 160 acre Mahaffie farm was purchased in 1858, and a small wooden frame house was pulled to the location from nearby downtown Olathe. J. B. and Lucinda Mahaffie operated a stagecoach stop for the Barlow and Sanderson Stage Line from 1863 to 1869, providing livery service and meals. The Mahaffies stayed at the farm until 1886, and the property was sold 6 times before the City of Olathe purchased the remaining 20 acres of the original farmstead in 1979. Since that time, the park has expanded through other purchases and may someday house a separate visitor's center & museum.
Tours are available from 10 - 4 on Wednesday - Saturday and 12 - 4 Sunday: $3.25 adults, $2.00 children 5 - 12.
Mahaffie Stagecoach Stop offers frequent special weekends. The largest event is the Wild West Show & Bullwhacker Days in September. Mahaffie Stagecoach Stop & Farm Historic Site also hosts a free Christmas open house on the first Saturday in December.
Animal Feeding Time is 3PM on Thursdays from June through August. $1 per person, ages 3 and up.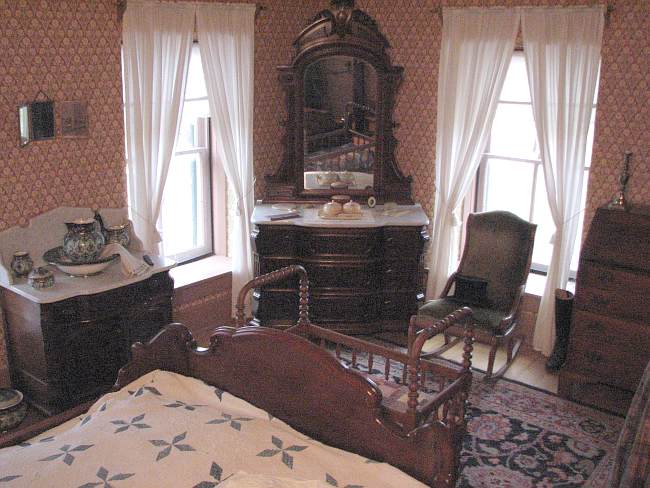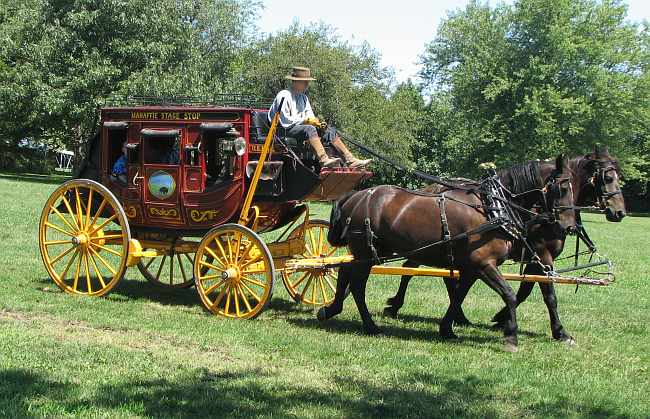 Stagecoach Saturdays are the first and third Saturdays of each month April through October,
10:30 AM. - 3:30 PM Rides are $2 or $1 with a paid house tour.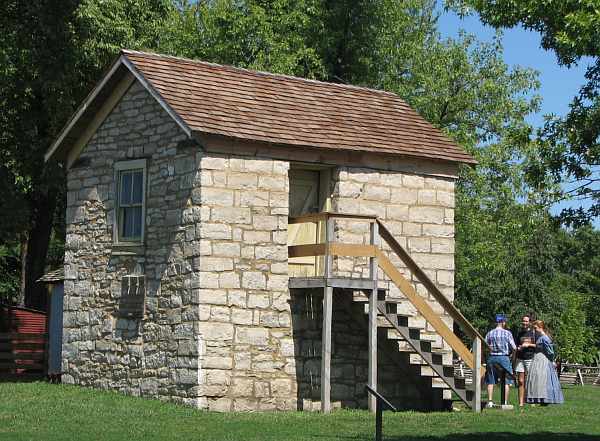 Original Ice House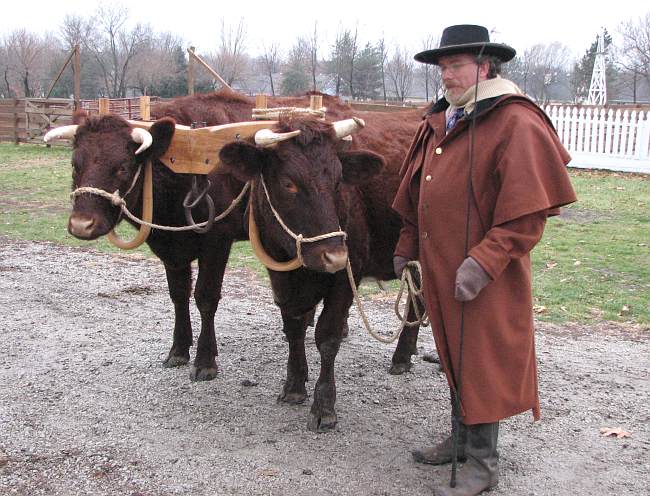 Oxen Buck and Tip with Tim Talbott, Director of Mahaffie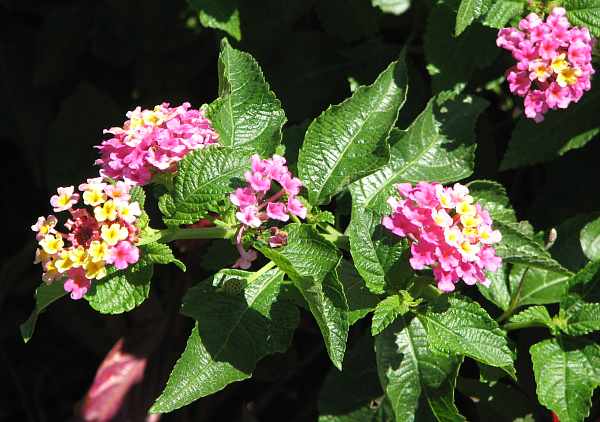 Ensor Farm & Museum Marra Museum of Deaf History Mahaffie Stagecoach Stop website
Kansas Attractions Kansas Travel & Tourism Home
copyright 2006-2009 by Keith Stokes