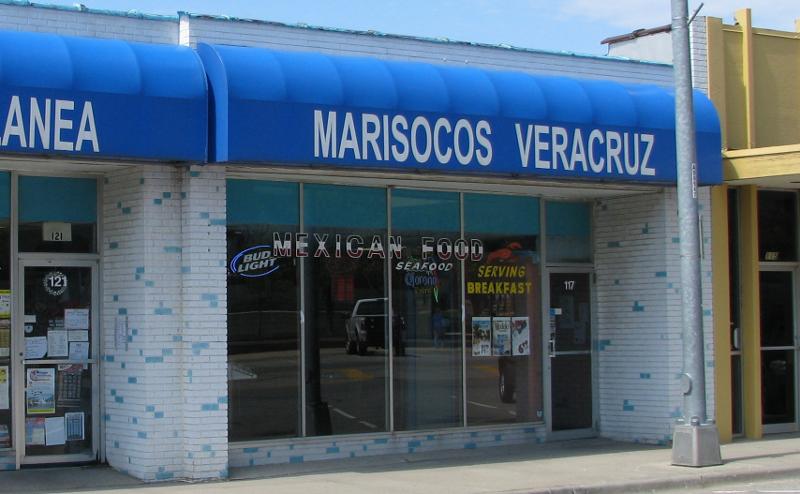 Mariscos Veracruz Mexican Restaurant - Olathe, Kansas
This is an arhcive page - Mariscos Veracruz closed in the fall of 2012.
Mariscos Veracruz restaurant in Olathe, Kansas was first recommended by one of the users at Chowhound.com. The 5 year old restaurant across from the Johnson County Courthouse is operated by Californian brothers, whose family originally came from the Veracruz region of south Mexico.
Although Mariscos serves many of the Mexican dishes that we are used to getting at area Mexican restaurants, it is a particularly good place to get seafood such as whole fried fish, seafood cocktails and shrimp plates. I like the Camarón Y Pulpo (tostada heaped with Shrimp and Octopus Cocktail), the mojarra frita grande (whole head-on fried ocean perch) and particularly the mojarra al mojo de jo (whole head-on fried ocean perch with garlic sauce).
But after several visits my favorite dishes are the soft tacos The meat is tender and the flavors are subtle and wonderful. I prefer the cabeza (beef head), but the lengua (tongue) is also very good.
Less adventurous eaters will be pleased with the chili rellenos or fajitas. The fajitas mixtas res, pollo & camaron (mixed fajitas with steak, chicken & shrimp) is great.
The warm corn chips are also good and included with any meal. They come with red and green salsa. I like them both, but green salsa is a little more flavorful and hot.
This isn't fast Mexican food. If you only have a half hour for lunch, Mariscos Veracruz isn't the place to go. But if you have a little more time, I think that you will find this restaurant is a real treat.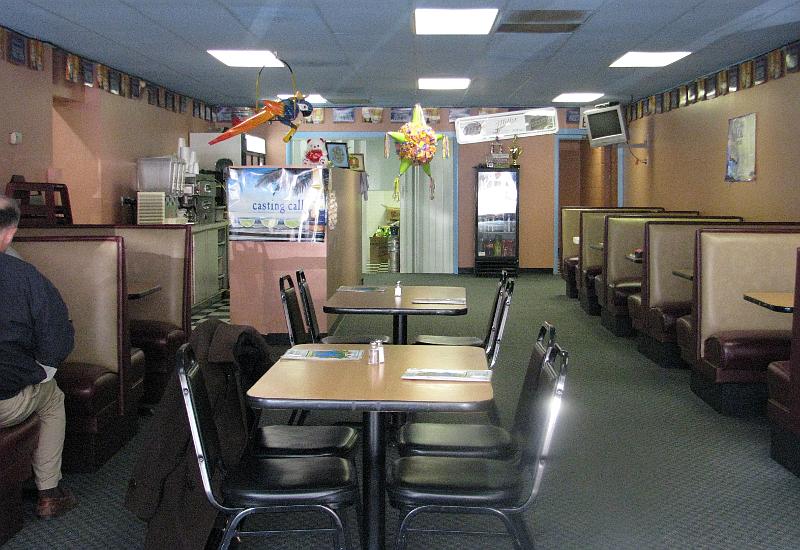 mixed fajitas with steak shrimp and chicken ($12.99 with tortillas, rice, refried beans lettuce, onion and tomato)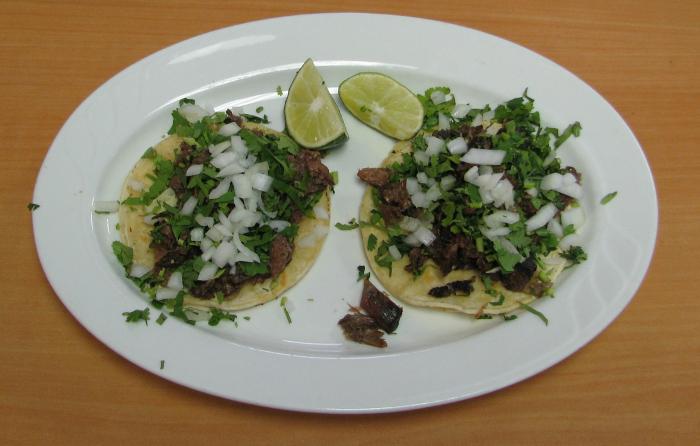 beef head and tongue tacos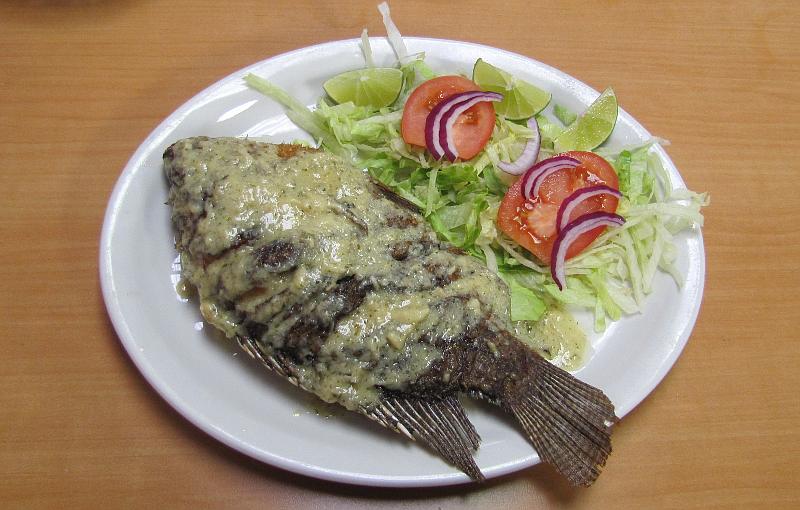 mojarra al mojo de jo - fried whole fish with garlic sauce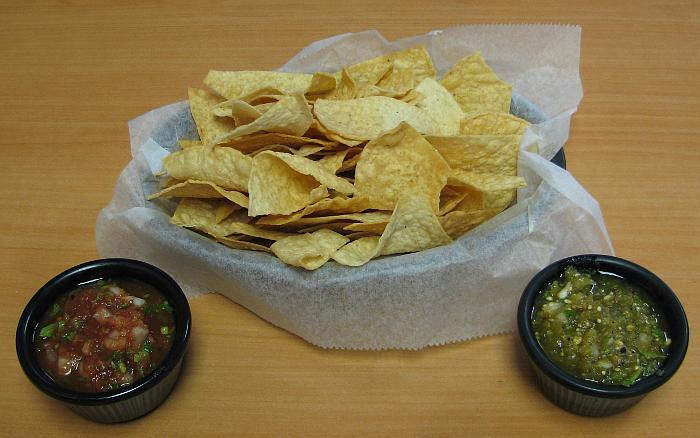 complimentary chips with red and green salsa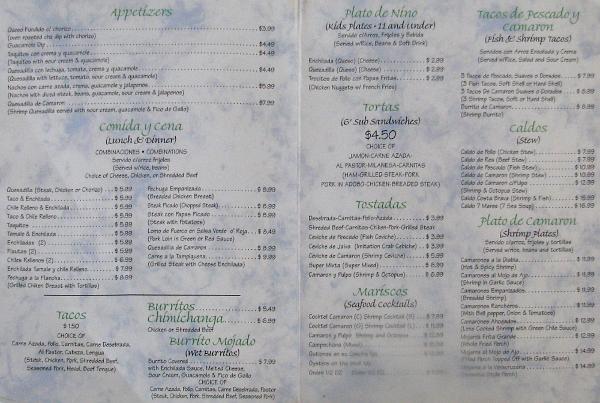 Click on the May 2011 Mariscos Veracruz menu for a larger image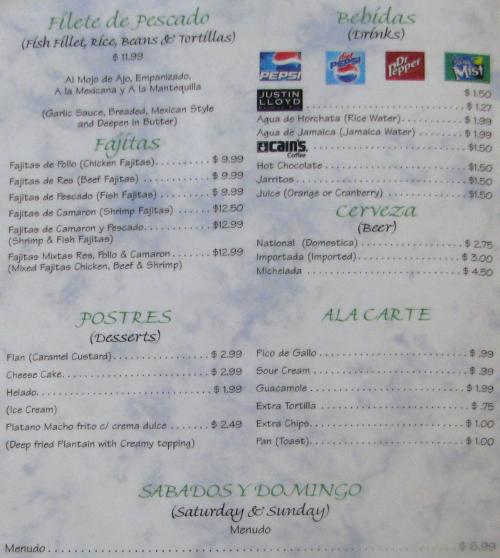 copyright 2009-2015 by Keith Stokes