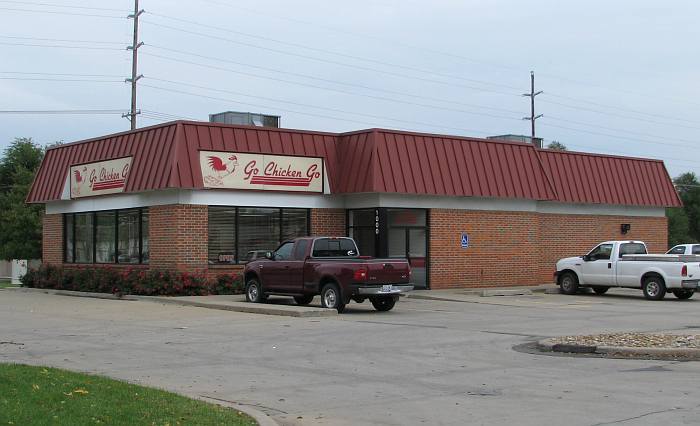 Go Chicken Go - Olathe, Kansas
The first Go Chicken Go was started by Bill and Mary Hendrx in Kansas City, Kansas in 1969. They opened their fried chicken restaurant in a "Go Gas" gasoline station. Their three sons purchased the restaurant in 1985 and expanded to 5 restaurants, including this location in Olathe, Kansas.
Up until first preparing this review, I had only tried Go Chicken Go's fried gizzards and livers. The gizzards are particularly popular where I work and when someone makes a Go Chicken Go run, they end up bringing back at least 6 orders and a few extra servings of the secret hot sauce "G-Sauce."
But preparing this review I tried several items. I wasn't impressed with the mashed potatoes, French fries, Cole's slaw or rolls, but the the fried chicken at Go Chicken Go is as good as I have had anywhere in Olathe.
The Go Chicken Go building is nothing special, but everything is clean, including the rest rooms. Go Chicken G0 offers counter or drive up service.
A 3 piece chicken dinner with mashed potatoes, cole slaw and 2 Rolls runs $7.98. 5 wings are $8.93 with the same sides or $6.15 with just a roll. A bottle of the popular Go Chicken Go G-sauce is $3.49.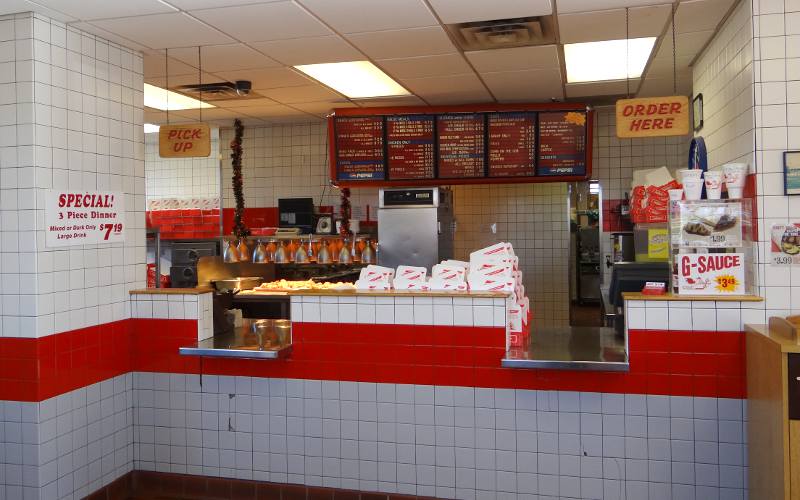 Go Chicken G0 counter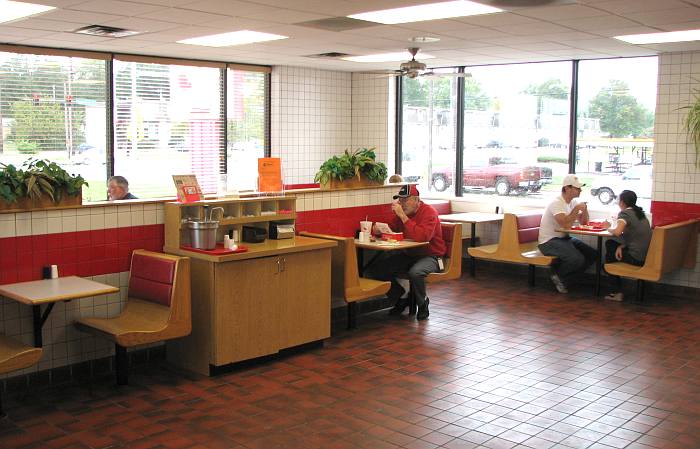 Go Chicken Go dining room


Olathe Go Chicken Go menu in January 2015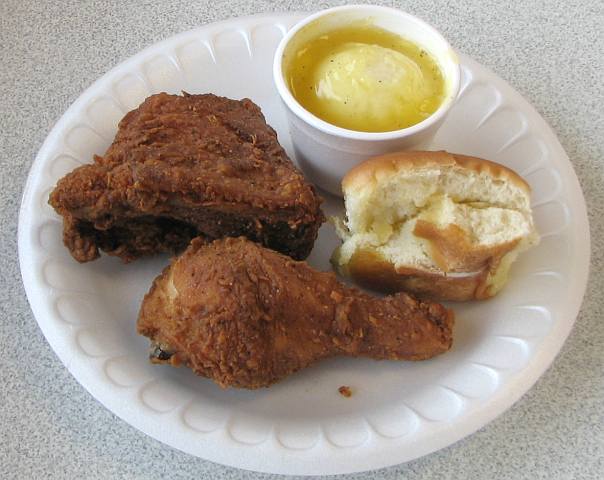 2 piece snack $4.79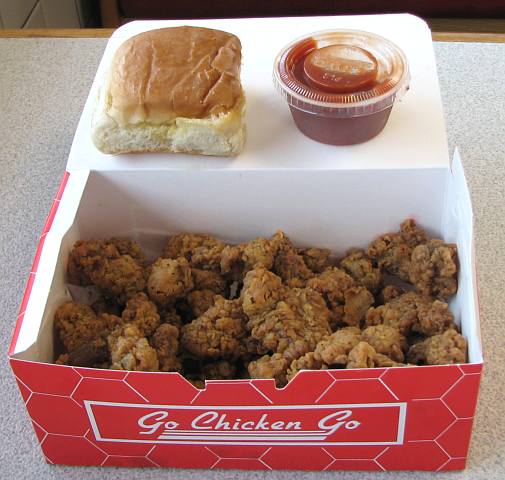 1/2 order of fried chicken gizzards with roll and special hot sauce $4.54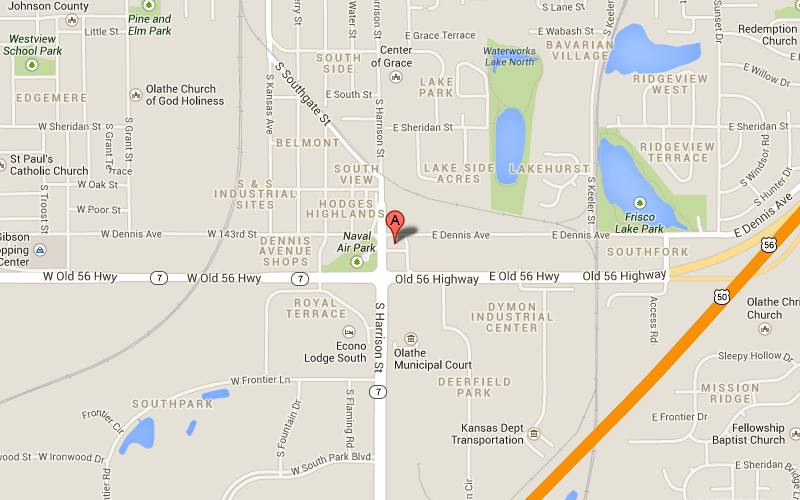 Go Chicken Go Menu
Olathe Restaurants & Attractions Go Chicken Go web site
Kansas Restaurants Kansas Travel & Tourism Home
copyright 2005-2015 by Keith Stokes