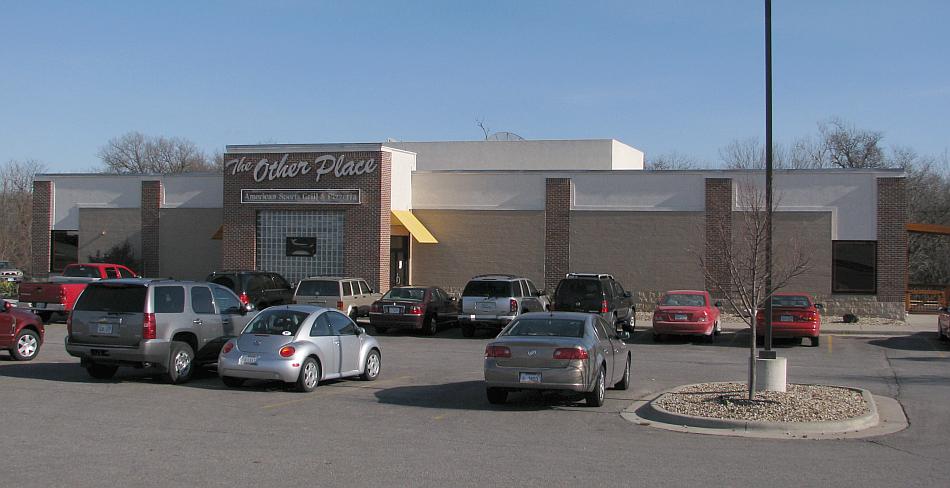 The Other Place American Sports Grill & Pizzeria in Olathe, Kansas is part of a small chain with 7 locations in Iowa and 1 other in Kansas location in nearby Overland Park. On a Saturday afternoon during football or basketball season, you are likely to find more Iowa supporters than fans of the local teams.
The interior of The Other Place is designed to reflect sound and is loud even when few people are there. The food and service are good. The pizza is fine, but servings are small for the price.
The Other Place has some great lunch specials. Unlimited slices of one topping pizza, soup, and salad are $7.99. I recommend the hot beef open faced sandwich, turkey open faced sandwich, or the hand breaded country fried pork tenderloin. Each of these are served with real mashed potatoes & gravy, and the choice of corn or garlic butter vegetables. You can't go wrong with one of the meals for $8.95-9.50.
But make sure that you specify you are getting a lunch special when you order. On my most recent visit, I thought that I had ordered the $7.95 1/4 pound Firehouse burger. It wasn't until the check came, that I realized the server had brought the non lunch special, regular Firehouse with a half pound patty for $3.55 more. The burger was dry and came well done, rather than the medium rare which I ordered.
The crinkle cut French fries are prepared OK, but not fresh cut. I recommend the hand cut onion rings or the enormous deluxe nacho appetizer which could be a hearty meal.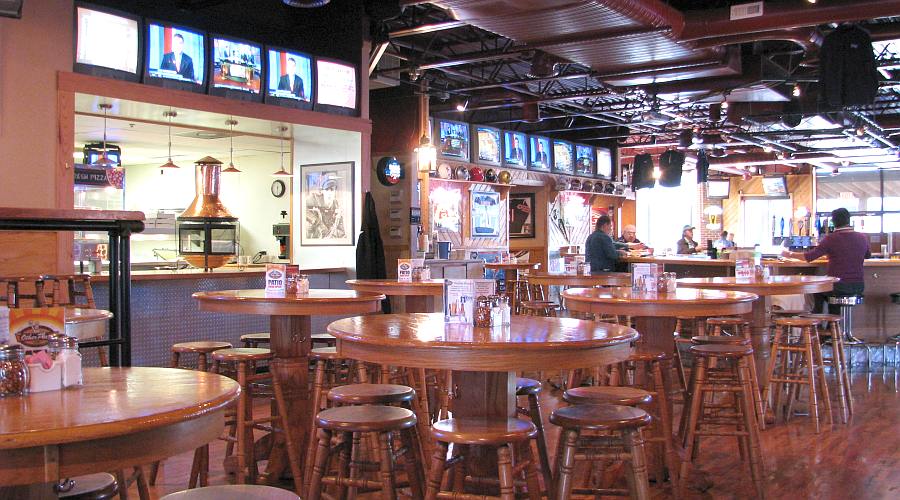 The Other Place dinning room and bar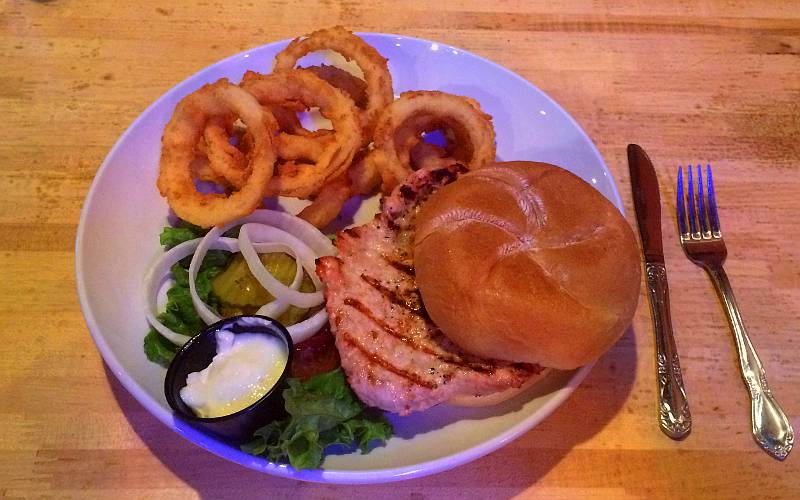 Grilled pork tenderloin sandwich with onion rings ($13.50)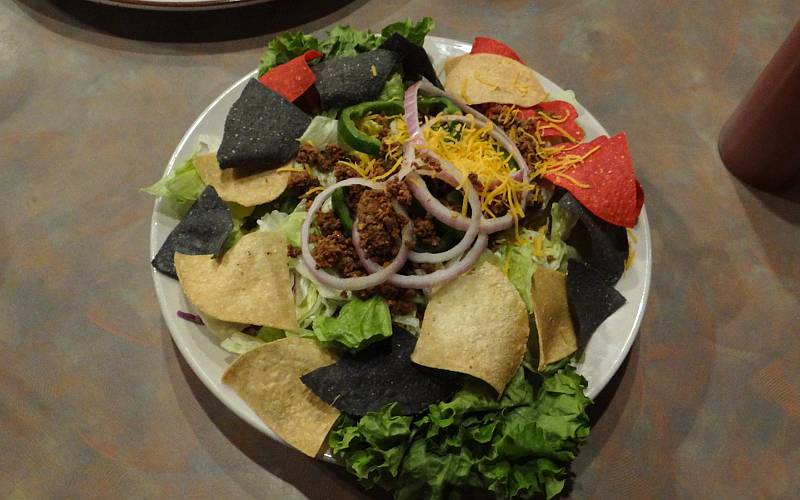 Taco salad ($11.00)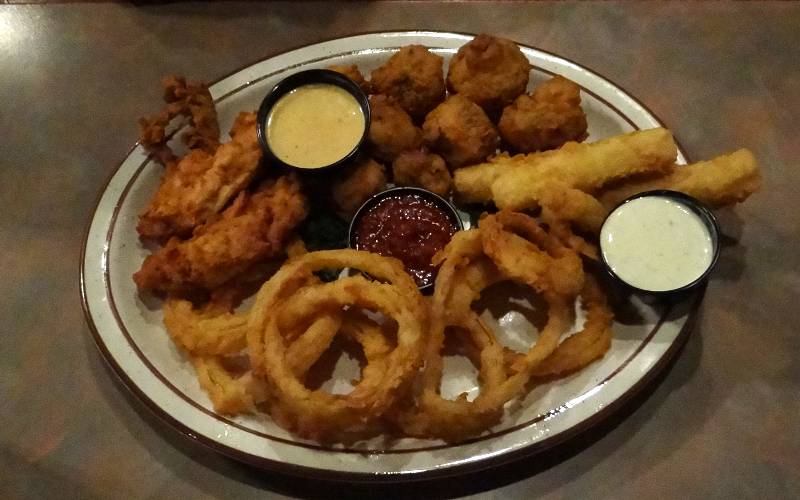 Combo platter appetizer ($14.50)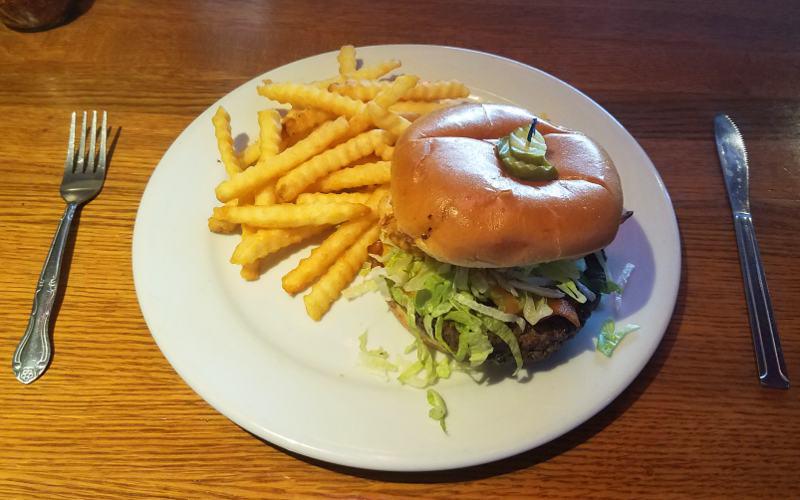 Firehouse burger with sautéed jalapenos & onions, lettuce, pepper jack cheese and red-hot mayo ($11.50)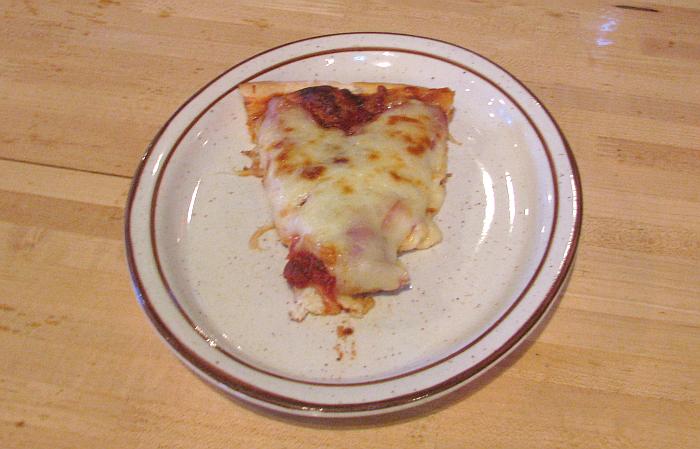 Sausage pizza

The Other Place overlooks a bicycle trail and at dusk you may see white tail deer from your table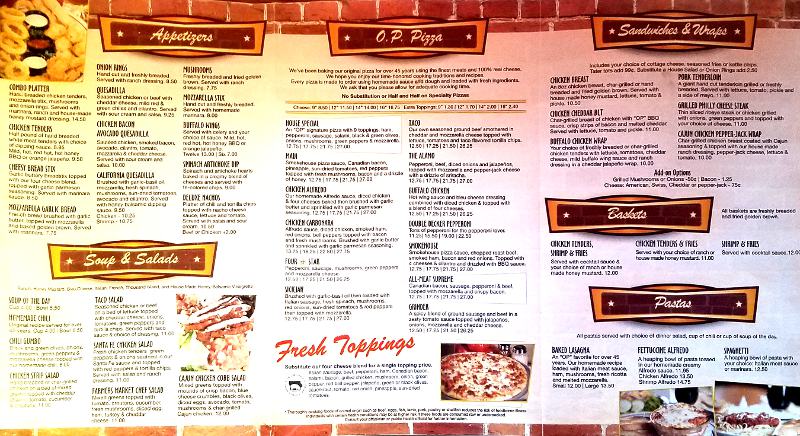 Click on the image for a larger version of the January 2020 menu from The Other Place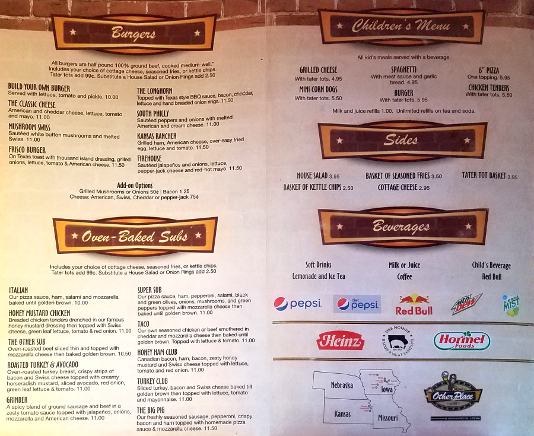 Subs, burgers, sides, kid menu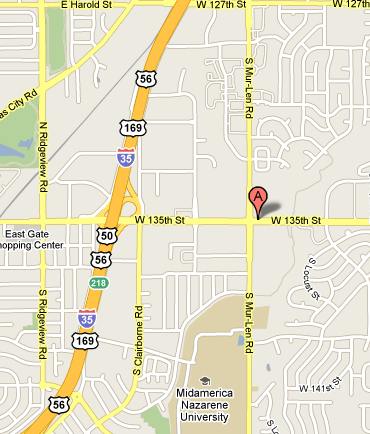 The Other Place map
The Other Place web site
Kansas Restaurants Kansas Travel & Tourism Home
LS - 4/13 copyright 2009-2020 by Keith Stokes