Pickering's Pub & Eatery

11922 S Strang Line Road
Olathe, Kansas 66062
(913) 782-6464

Pickering's closed in July 2010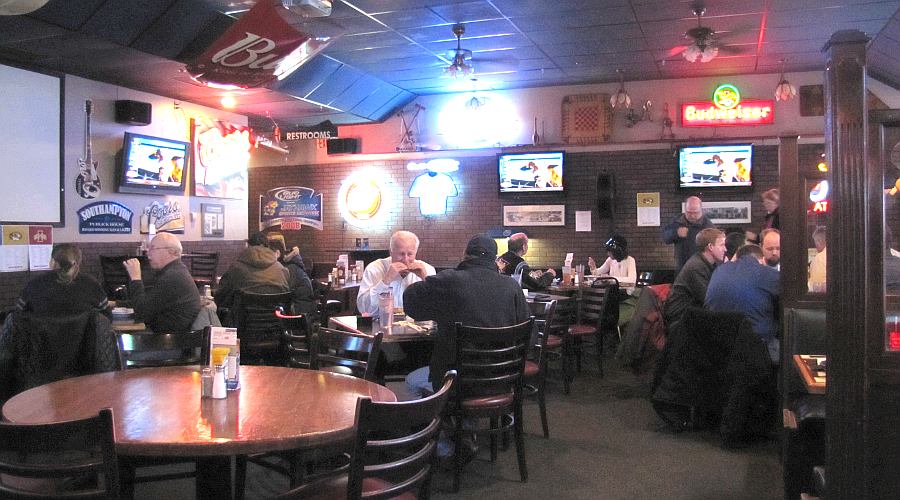 Pickering's Restaurant and Pub in Olathe, Kansas
Archive page only - Pickering's Restaurant & Pub closed in 2010.
Pickering's Restaurant and Pub is a popular Olathe, Kansas neighborhood bar and grill. I usually go to on Wednesdays to take advantage of the all day half price hamburger special. The burger and side are pretty good for the price. $3.49 for a hamburger and good French fries (the price is only good if you also purchase a beverage). I particularly like the toasted, premium buns they are served on.
Pickering's recently began promoted itself as the "new fried chicken destination in KC." I think Pickering's fried chicken is good, but not the best in town. I prefer their hand breaded pork tenderloin sandwich, which is only $6.49 with choice of potato at lunch on Tuesdays and Fridays.
The item that I like best at Pickering's Pub is the chicken wings. The are tender, meaty and have a great flavor that comes from the cooking rather than being coated in a heavy sauce at the end. They aren't cheap ( half order of 5 wing thirds is $5.99), but I haven't found as good of wings anywhere in Olathe. The blue cheese dressing has large chucks of cheese and great flavor.
With several game machines and tables such as shuffleboard, pool and ping-pong, Pickering's can be a good place for a small group.
The full menu at Pickering's Restaurant & Pub is available until 10PM (11 Friday & Saturday) with appetizers available for an additional hour. Pickering's is just off of I-35 at the southwest corner of the intersection of 119th Street and Strang Line Road.
Pickerings Pub and Eatery was closed and the building was empty when it was visited on July 21, 2010. It had been last visited for this web site in February.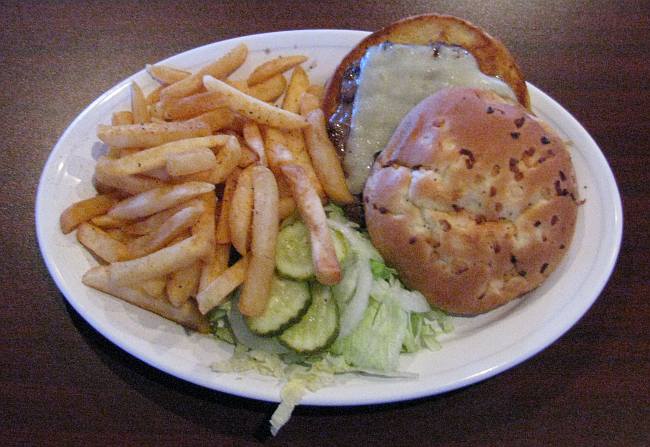 Swiss cheeseburger and French fries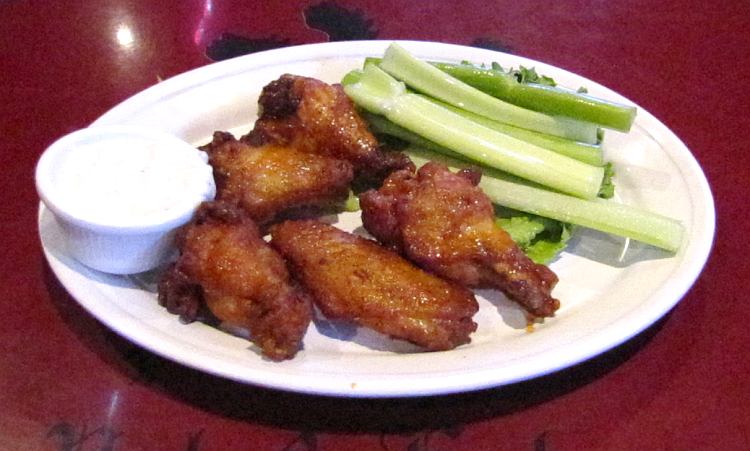 Half order of chicken wings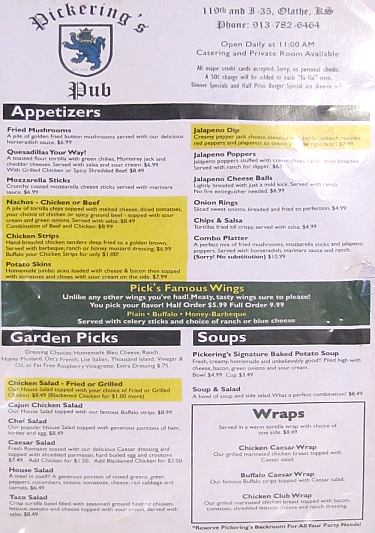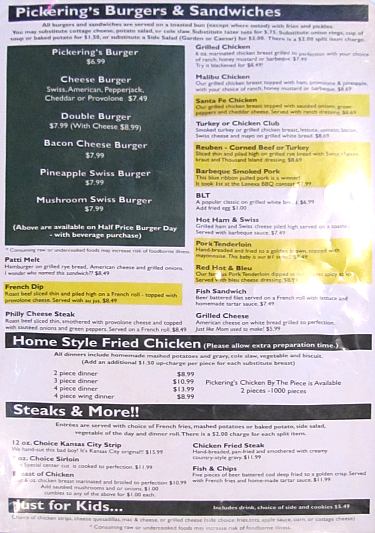 Click on the images for the Pickering's January, 2010 menu.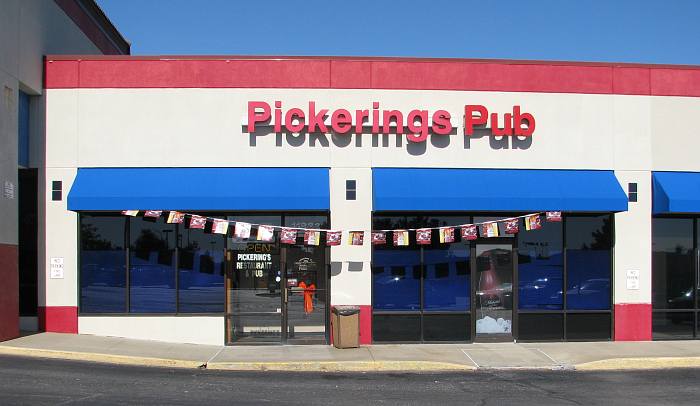 Olathe Restaurants & Attractions
Kansas Restaurants Kansas Travel & Tourism Home
copyright 2008-2015 by Keith Stokes