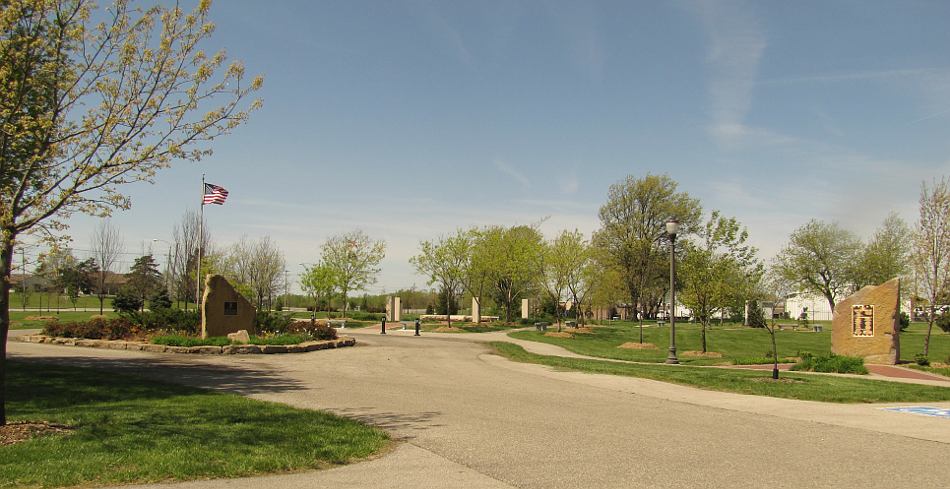 Olathe Veterans Memorial Park - Olathe, Kansas
Veterans Memorial Park in Olathe, Kansas is a lovely four acre park which memorializes the men and women who served the United States in the armed services. Unfortunately, it was placed in a location where there is no nearby foot traffic. Other than the memorials, there is no reason for someone to drive to this location. If it was near the downtown, I believe there would be people using the park each lunch hour.
I have driven past the Olathe Veterans Memorial Park dozens of times, but never seen anyone in the park. When I pulled into the parking lot to take these photographs, the parking lot was half full, but there was no one in the park. I think the employees of nearby businesses use the lot.
The park has a brick walk in honor of lost submarines and memorial plaques on many of the trees, but I particularly like the many memorial park benches.
The neatest individual memorial may be the Four Chaplains Memorial, which was dedicated to 4 chaplains from the American troop transport ship, Dorchester. The Dorchester sank near Greenland in WW2. As it sank, the chaplains brought order, directing the soldiers and loading them into life rafts. When life jackets were gone, they removed their own life jackets and placed them on other men. The four men (one Jewish, one Catholic, and two Protestant) went down with the ship.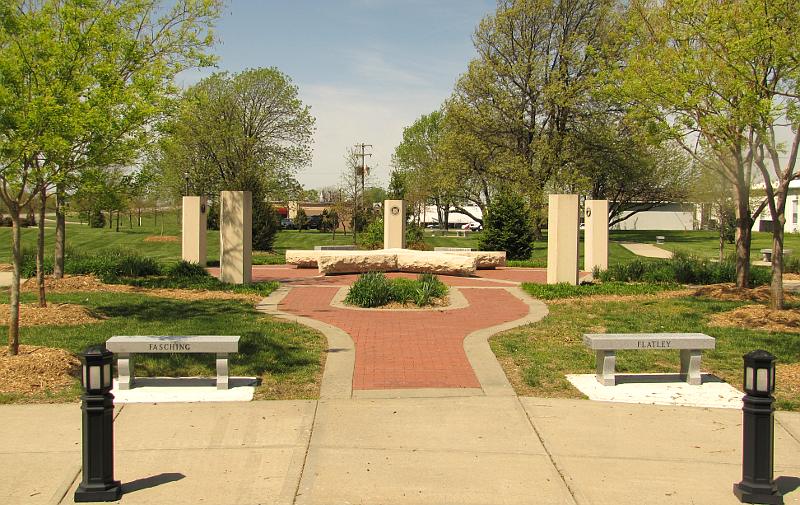 Memorial to all who have served in the Army, Navy, Air Force, Marines or Coast Guard.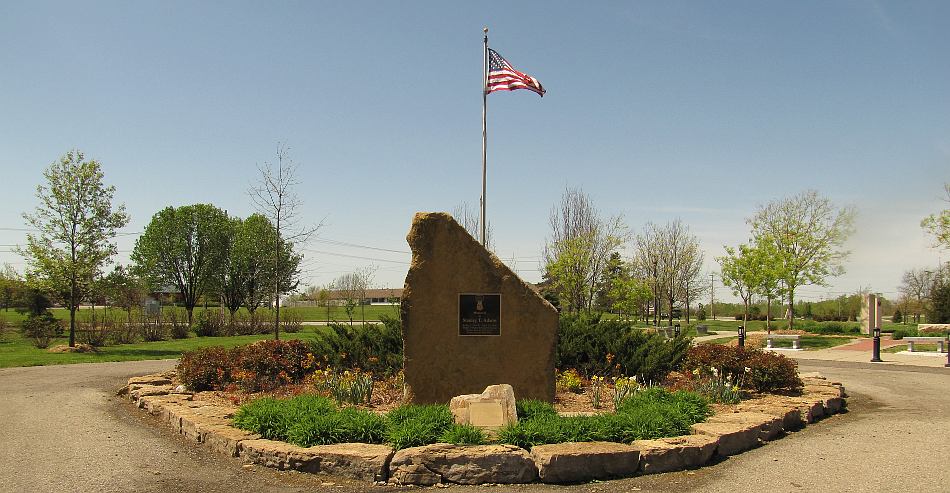 Memorial to Lt. Stanley T. Adams - a Korean War hero who was awarded the Congressional Medal of Honor for leading a
night bayonet charge against a Red Army force that outnumbered his platoon 20 to 1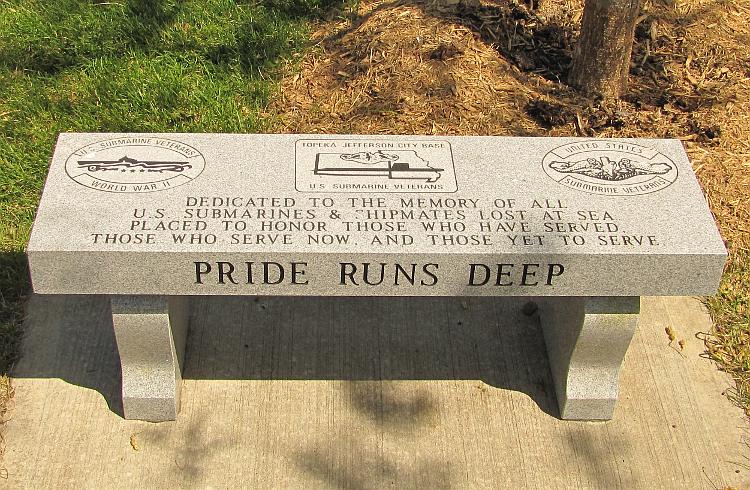 U. S. submarine veterans memorial bench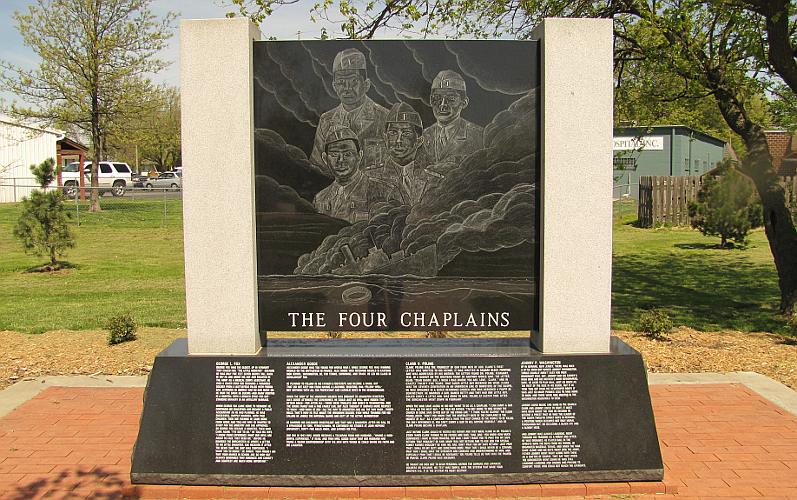 Four Chaplains Memorial dedicated to the heroism of Methodist Reverend George L. Fox, Rabbi Alexander D. Goode,
Roman Catholic Priest John P. Washington and Reformed Church in America Reverend Clark V. Poling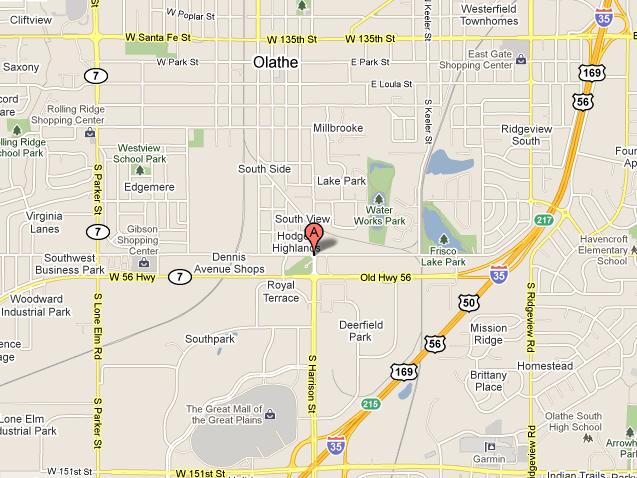 Veterans Memorial Park Map
Marra Museum of Deaf History Mahaffie Stagecoach Stop
Kansas Attractions Kansas Travel & Tourism Home
copyright 2011-2015 by Keith Stokes