Wild Frontier BBQ

1531 S Hamilton Circle
Olathe, Kansas 66061

Closed December 28, 2019
Most likely will not reopen
This is now an archive page

Wild Frontier Map Wild Frontier Menu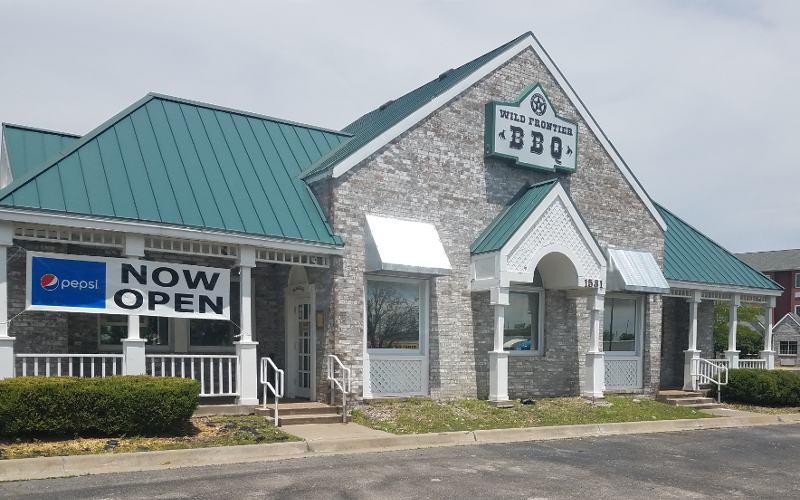 Wild Frontier BBQ - Olathe, Kansas
Archive page only. On December 27, the Wild Frontier BBQ Facebook page announced that the restaurant was closing the following say, "at end of business, due to lack of funding to make it through the winter months. Unless I find a strategic partner the restaurant will remain closed. We will work on catering and possibly getting a food truck."
This is a first look at Wild Frontier BBQ which opened on June 15, 2019 in Olathe, Kansas. It is the 7th barbecue restaurant currently in Olathe and the 2nd one to open in recent months. It had a "soft opening" and has only a limited menu at this time, though the menu is already larger than the other recent opening.
The staff present the day we visited all appeared to be family, though that will have to change as business grows. This is a fairly large restaurant. The owner/pit master has been smoking meats for many years (including some competitions), having started smoking years ago in Texas where he cooked primarily brisket. Although his recent employment has been with IBM, he spent many years in restaurant management before that.
As of June 26, Wild Frontier is serving chopped & sliced brisket, sausage, pulled pork and ribs. The ribs aren't listed on the menu below, but could be substituted for one of the other meats or added for $2.50 each.
The ribs were my favorite meat, with a good flavor from smoking and the rub. The texture was what I think of as ideal, tender, but not falling off the bone. The rib was trimmed with almost no fat and a little smaller than I would have liked for $2.50.
Both the sausage and sliced brisket were even smokier. Not too smokey, but the brisket more done than I care for. Other people I shared the brisket with liked it a lot, though I was a bigger fan of the sausage.
The baked beans and French fries were both very good. The beans were sweet and had a hint of flavor from the smoking of the meat. The fries were fresh cut and had great flavor. Not quite as crispy as I would choose, but still better than the last French fries I have had at any of the other Olathe BBQ restaurants.
The toasted bread was also better than the plain sliced white bread some of the local restaurants serve.
A very good start overall!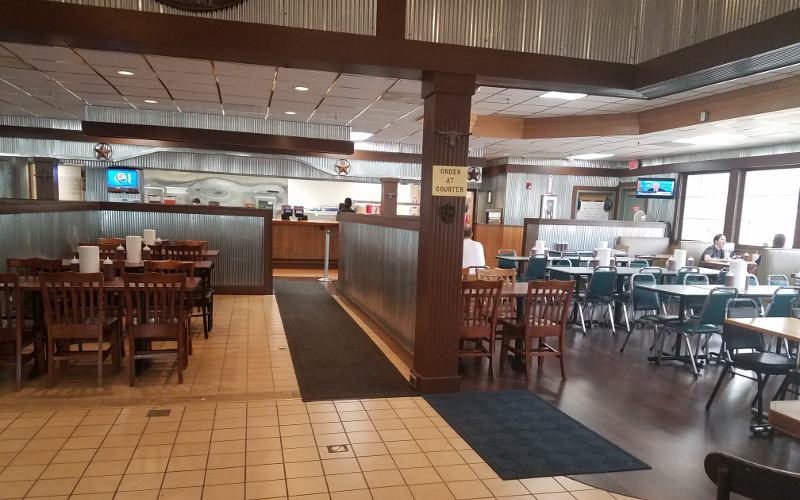 About 2/3 of the dinning area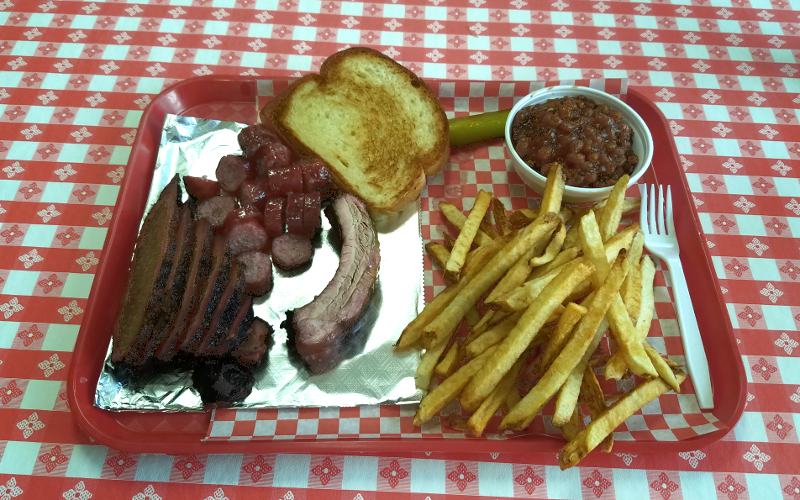 2 meat dinner ($12.50) plus one rib ($2.50)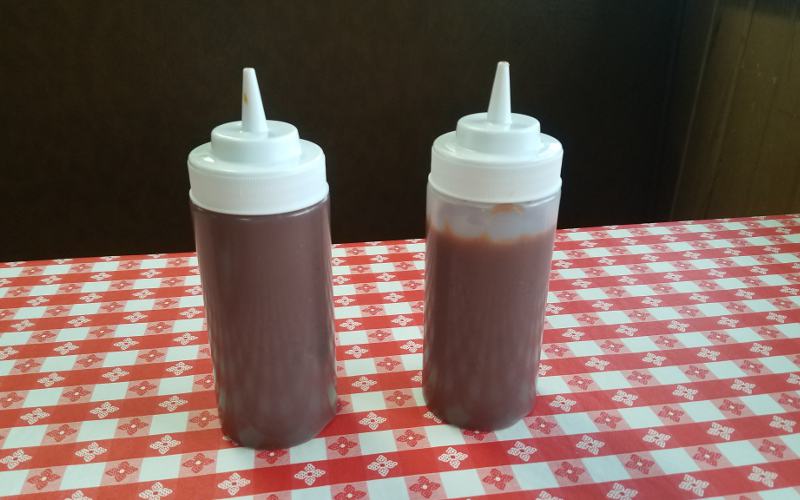 Regular and spicy sauce
They list three sauces on their web site, but had just two on the tables. They taste of tomato and vinegar, not
much more. I didn't notice a big difference between the two.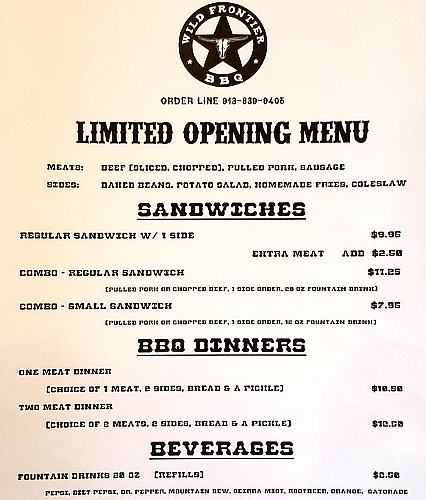 Wild Frontier Menu from June 26, 2019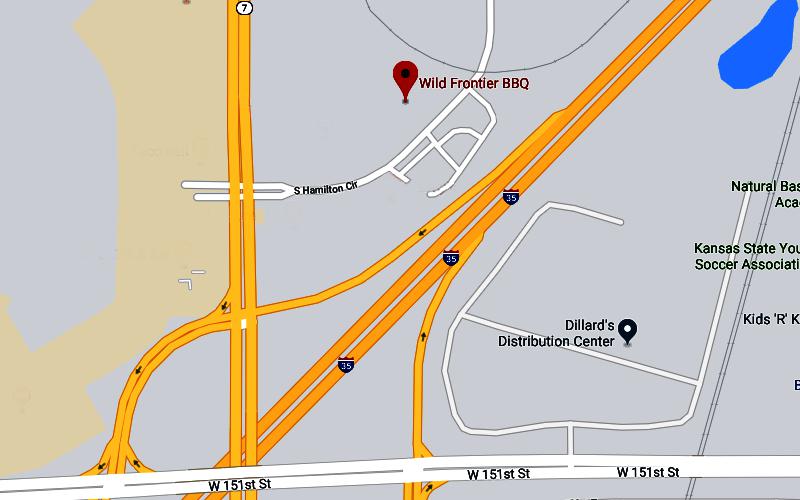 Wild Frontier BBQ Map
Olathe Restaurants & Attractions Crazy Good Eats website
Kansas Restaurants Kansas Travel & Tourism Home
copyright 2019-2020 by Keith Stokes