Olde Westport Spice and Trading Co.

1218 Main Street
Goodland, Kansas 67735
(785) 899-2020

Open Monday - Friday only
9AM - 4PM mountain time
Tours may be available by appointment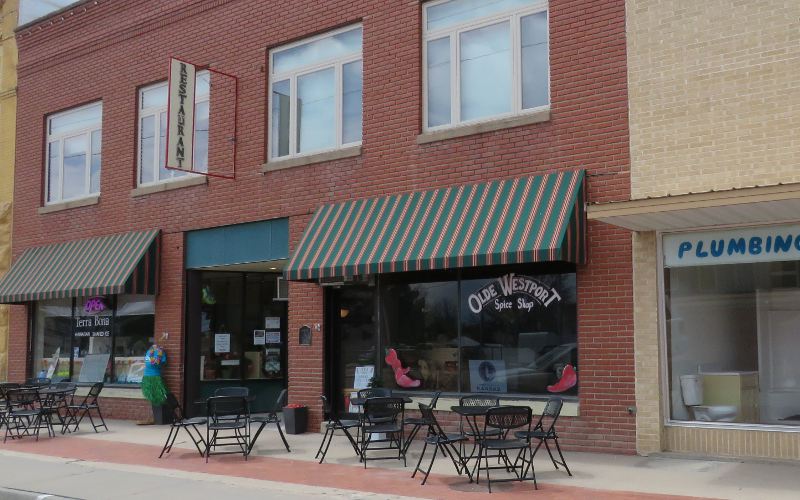 Olde Westport Spice Shop - Goodland, Kansas
Until just recently we didn't know that Olde Westport Spice and Trading Company has a shop and offers factory tours in Goodland, Kansas. Our family has used their spice blends since they started the business across the state in Johnson County over 30 years ago. At one time the spices were sold at fairs, craft shows and other events, but these days most of the sales are online.
There is a small showroom, which shares the front of the building with Terra Bona Hawaiian Shaved Ice. Walking into the spice shop, we were quickly greeted by Judy Petersen, who founded Olde Westport Spice with her husband, Bill, in 1983. She explained that they had moved west about 10 years earlier, to be closer to their daughter and grandchildren in Denver, Colorado. They had stopped just short of the state line, because expenses are much higher in Colorado.
The Petersen's bought this large old building which had been built as an addition to an early Ford dealership which already operated next door. The building is so large that in addition to holding the Olde Westport Spice salesroom, warehouse, production area, and kitchens on the main floor, the upper floor has a 2,000 square foot apartment where they live and a huge former automobile dealership salesroom which is now Bill's shop. There is a steep ramp where the Model Ts used to be hauled up to the showroom by a winch. Among other things, Bill has made tables and benches from old bowling pins and alleys. Some of that furniture is in use in the spice and shaved ice store.
Tours are by appointment only, though you might get lucky at other times. Our tour started with a walk upstairs to the old Model T showroom, which still has many elements of that earlier time and is interesting. We returned to the main floor by the ramp, and were shown the equipment used to mix, package and label the spice, soup and bread mixes. The work is labor intensive, with no automation between stations.
We concluded our tour with some serious shopping, including an order for other family members.
In addition to online, Olde Westport Spice is available at charity fund raising campaigns, occasional shows, and select stores across Kansas and metropolitan Kansas City, Missouri.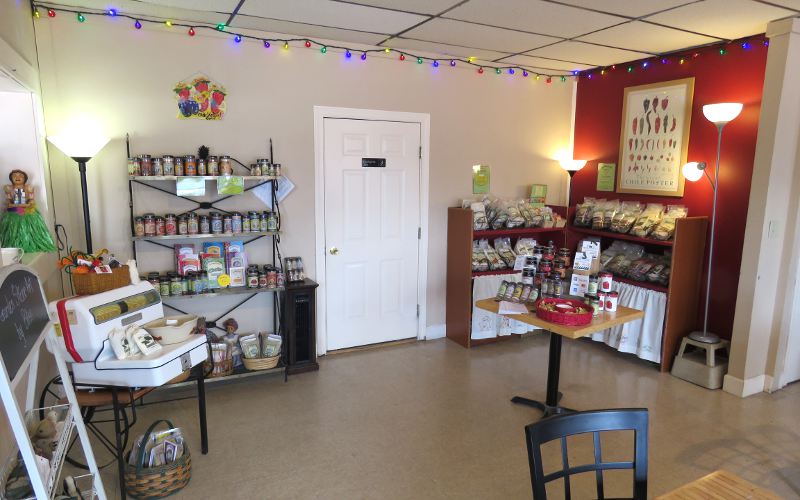 Olde Westport Spice Shop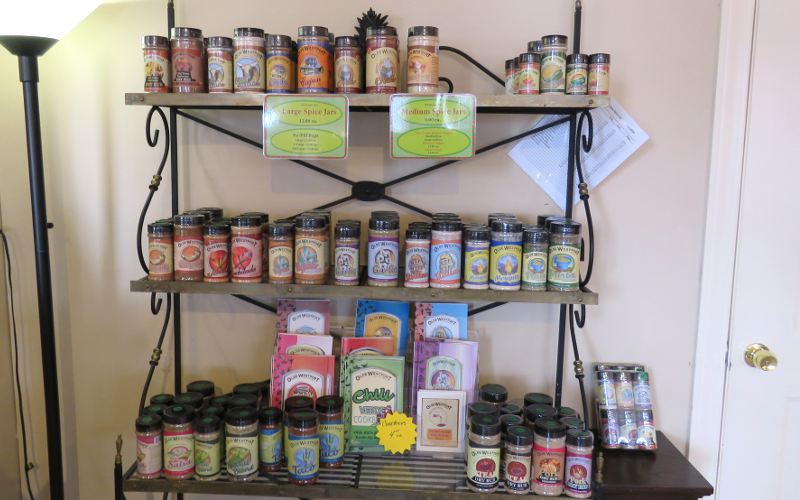 Olde Westport cookbooks and spices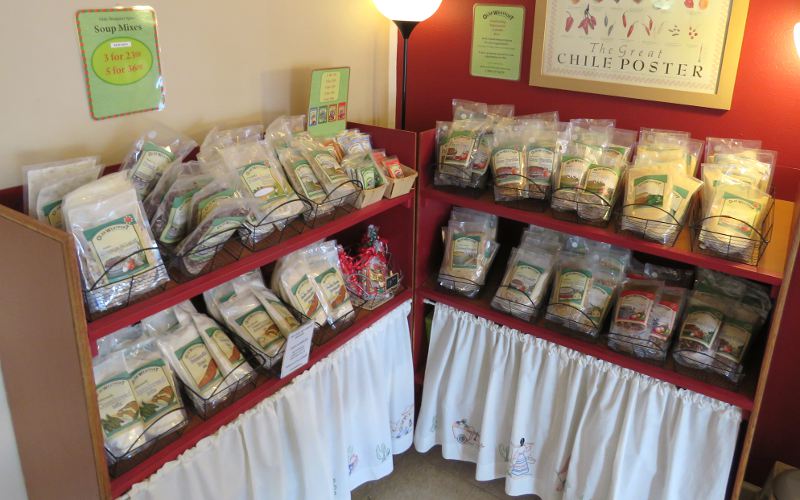 Soup and bread mixes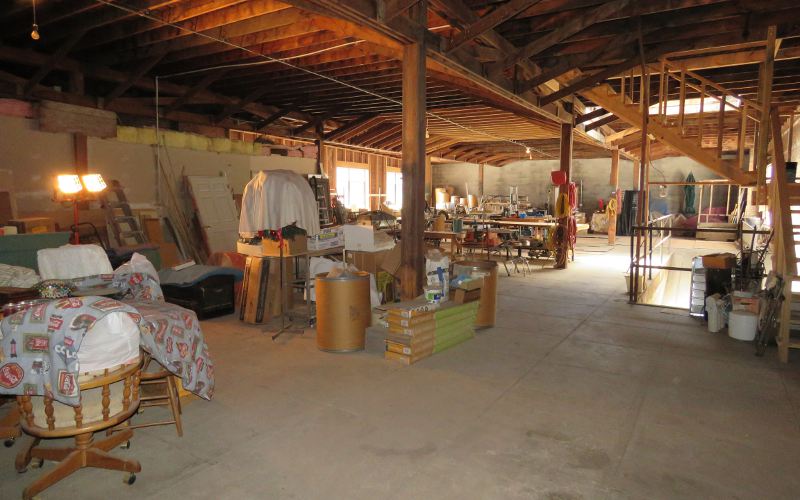 Wood working and maintenance shop in the former Ford showroom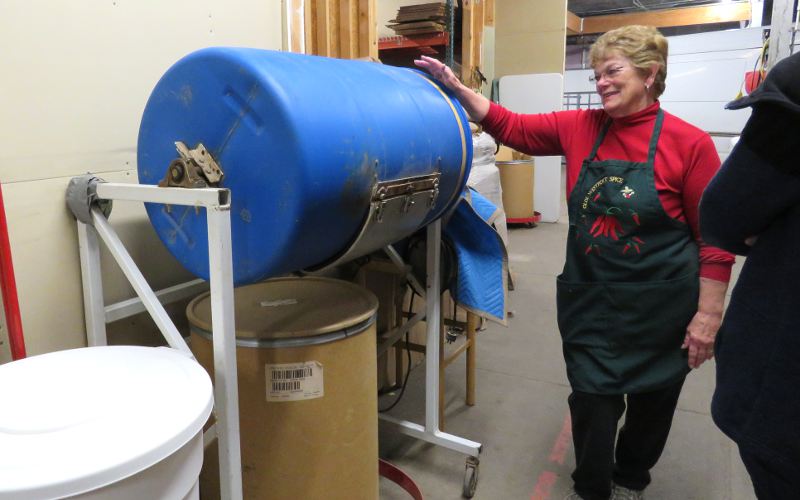 Judy Petersen showing us the original spice mixer, now just kept for a backup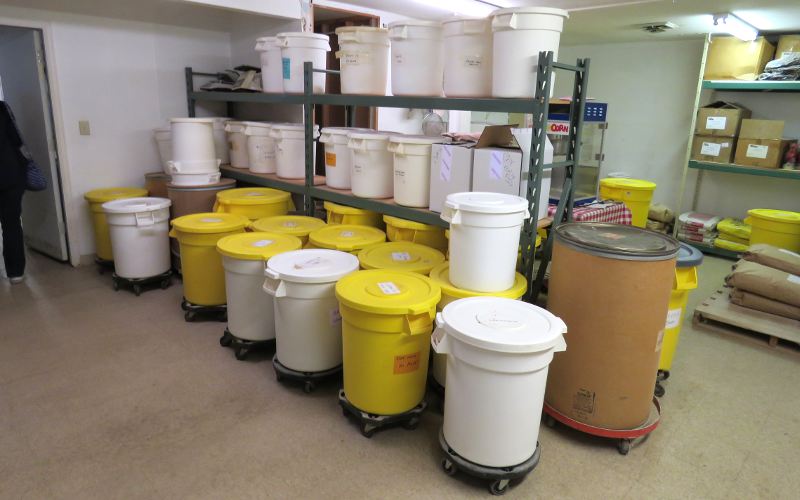 Bulk spice storage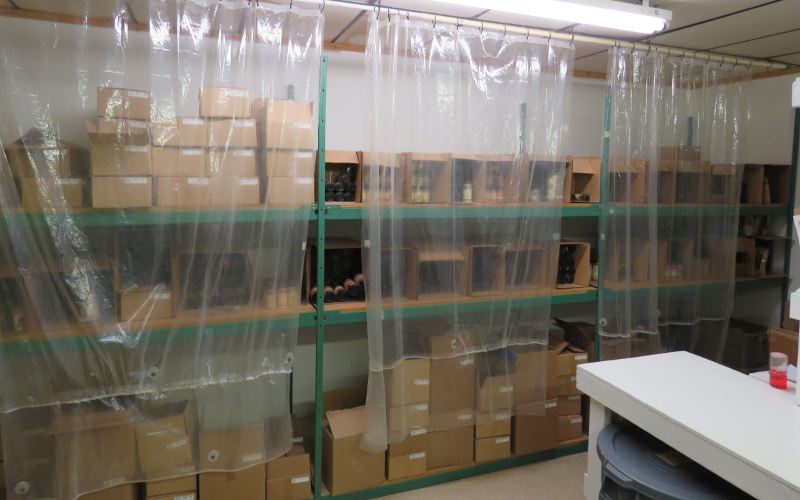 Finished product awaiting shipping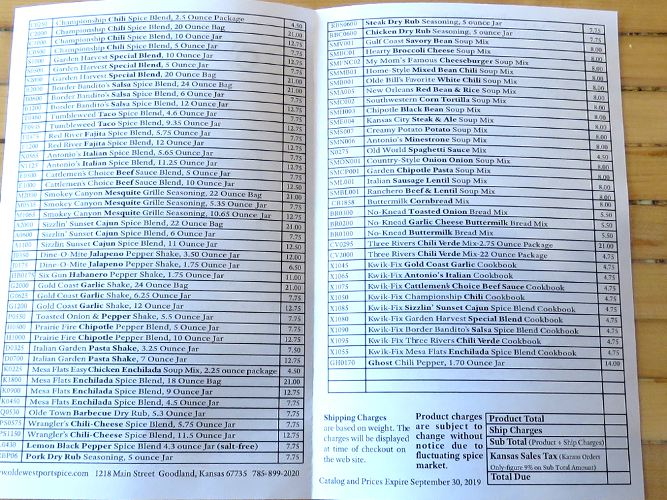 Olde Westport Spice prices in May 2019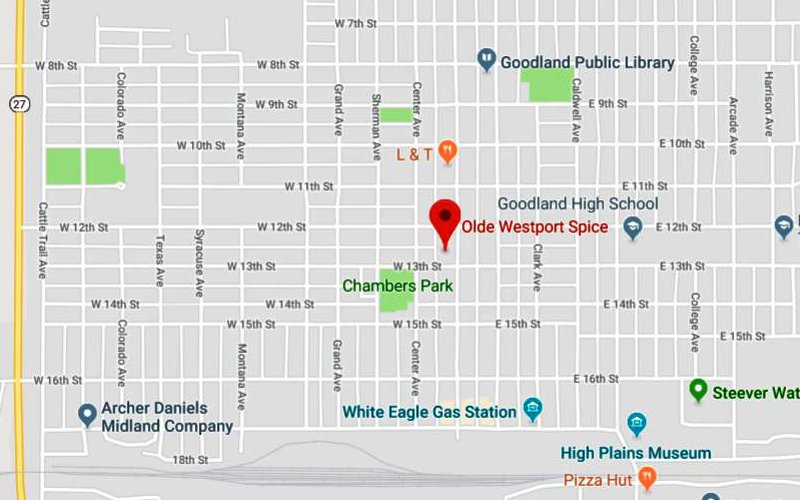 Olde Westport Spice Map
Olde Westport Spice website Kansas Specialty Food Guide
copyright 2019-2022 by Keith Stokes