Chicken House

8 East Highway 99
Olpe, Kansas 66865
(620) 475-3386

Open Monday - Thursday: 11AM - 8PM
Friday & Saturday: 11AM - 9PM
(confirmed 9/29/14)




Quarter chicken and freedom fries.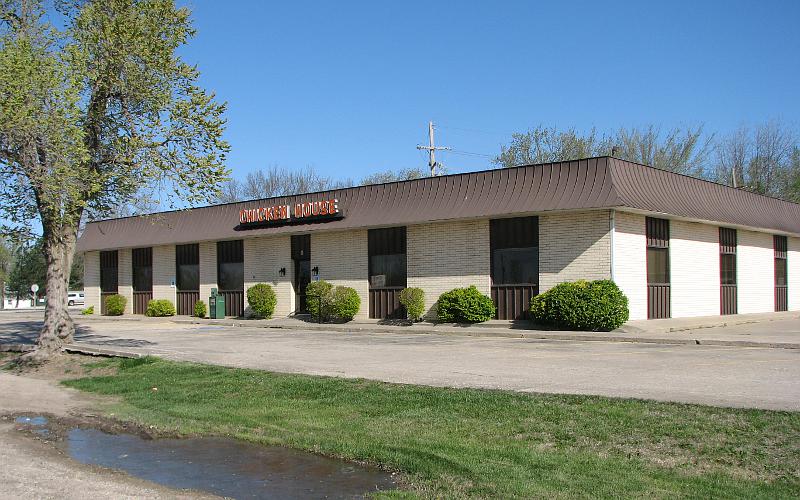 Chicken House
The Chicken House restaurant is a 56 year old, family restaurant in the small town of Olpe, Kansas. It is the kind of place where diners converse across the dining room, most of the men wear hats, the napkins are in dispensers on the tables, and the French fries are called Freedom Fries.
The food at Chicken House is good, and unusually reasonable. Items start at a well less than 2 dollars (grilled cheese or fried egg sandwiches), and few meals are over $10. A meal consisting of 1/4 chicken, choice of potato, salad, and coffee or tea are only $7.50. The salad is finely chopped iceberg lettuce, with shaved carrots & carrots, and your choice of dressing.
The fried chicken, fries, onion rings and fries are among the best items on the menu. Service is adequate and friendly. Open Monday through Saturday.
Don't worry if the the parking lot looks full when you arrive, the three dining rooms at the Chicken House could seat nearly everyone living in Olpe at the same time.
Olpe is a short drive south of Emporia, Kansas.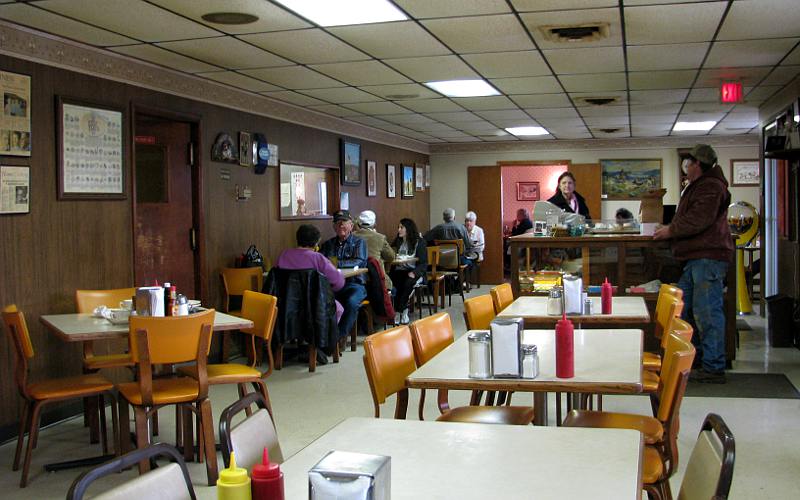 Front dining room at the Chicken House.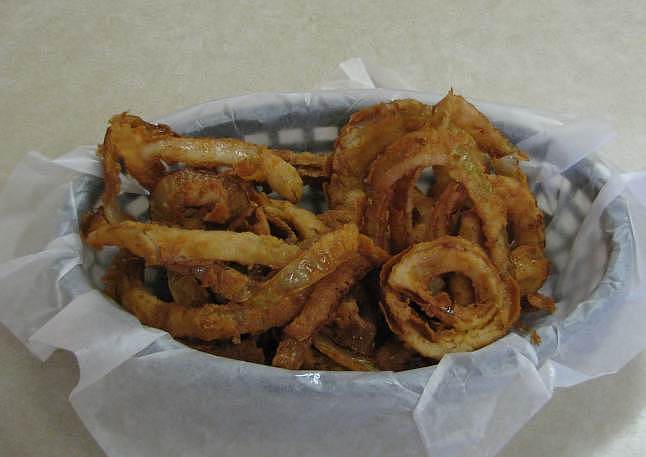 Most of the appetizers are made from frozen, but the onion rings are worth getting.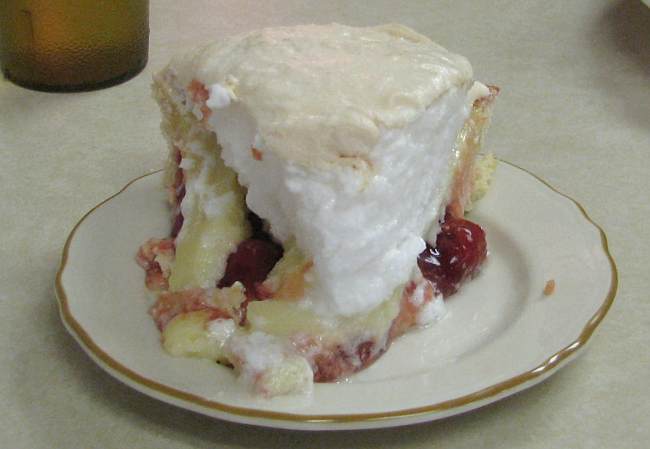 Chicken House makes their own pies. This cherry cream pie could have used a few more cherries,
but it was still great and I would get it again.

copyright 2006-2015 by Keith Stokes