Osawatomie State Hospital Cemetery

West 339th Street (KS-279)
Osawatomie, Kansas 66064

Open daily from dawn until dusk.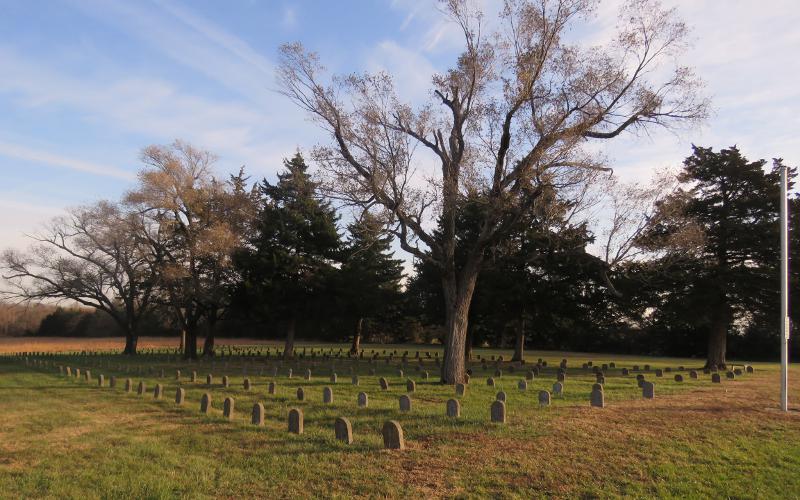 Osawatomie State Hospital Cemetery - Osawatomie, Kansas
The Osawatomie State Hospital Cemetery, north of Osawatomie, Kansas, was the burial location of patients at the Osawatomie State Hospital whose bodies were not interred by family members. Burials took place at this location from the 1860s, when the nearby institution was called the Kansas Insane Asylum, unto the 1950s. The hospital is still in operation today, though it now occupies only a fraction of the once larger campus.
There are 346 burial markers in the cemetery. They do not have names, dates or anything to identify those who are buried here, other than the 4" high numbers from 1 to 346 in the order they were placed.
There is something very moving about this quiet location, different than our national cemeteries with their headstones labeled "unknown." These people were know, but not given the dignity and recognition of having their name included on the stones.
There is a list of the burials which were done here, but it has not been published. Those who wish to locate the graves of their family members can get that information from the Miami County Genealogy & Historical Society or the Osawatomie State Hospital.
Since taking these photographs in November 2018, we have learned that over the years, two of the numbered burial markers have been replaced with flat headstones with the names of those buried there. We will add photos of those markers in the near future.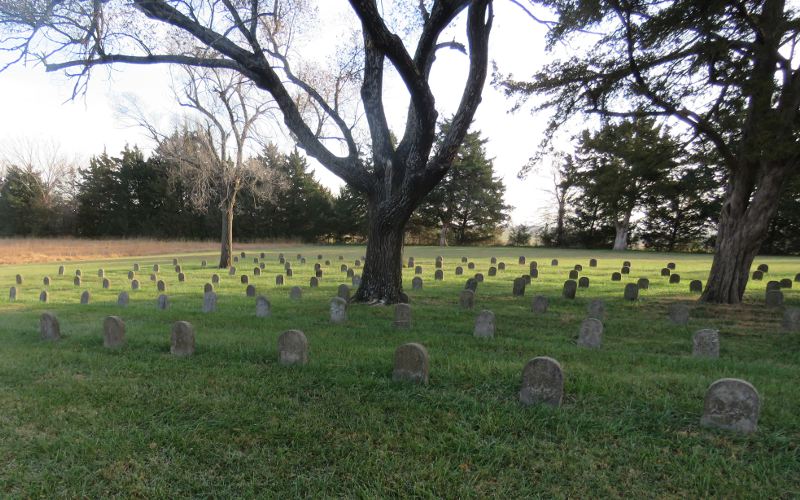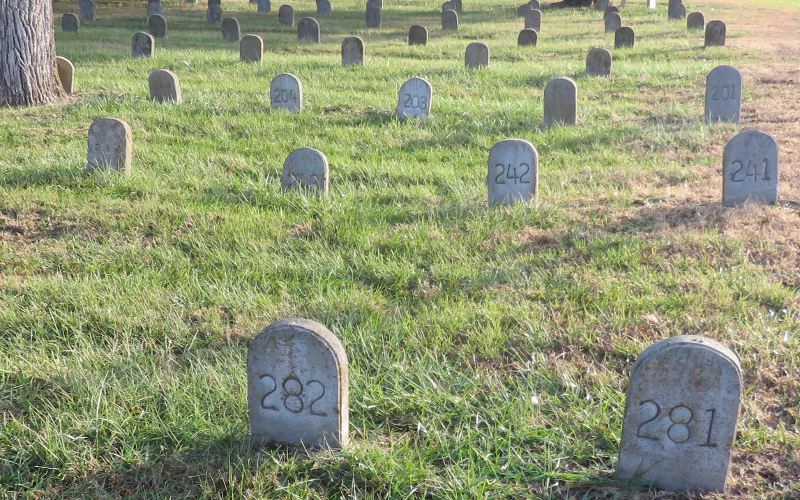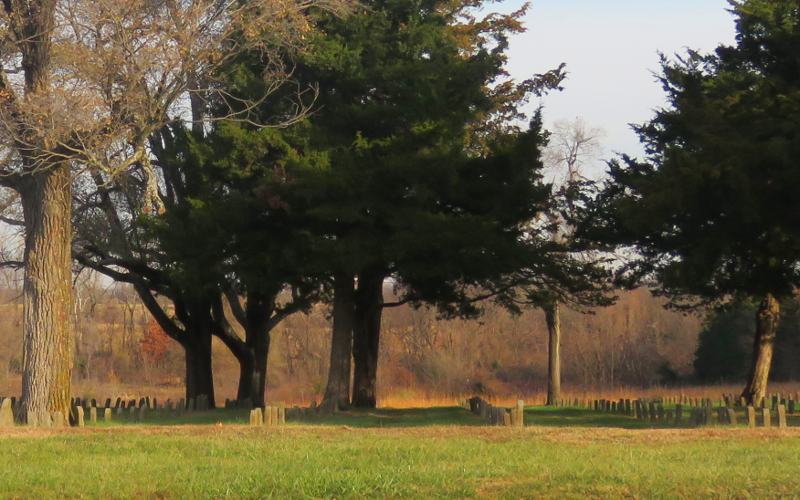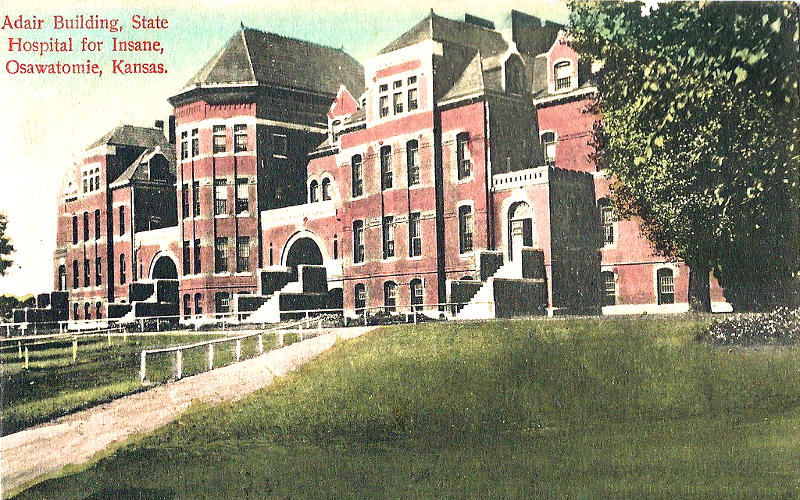 Old postcard showing one of the buildings from the State Hospital for the Insane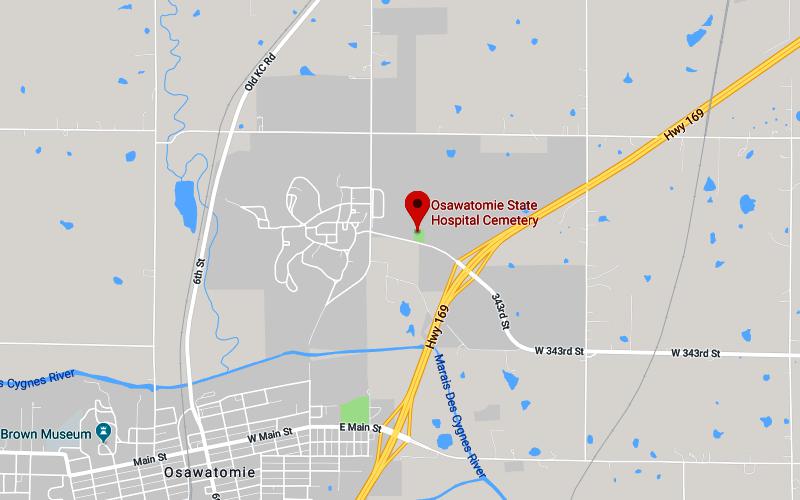 Osawatomie State Hospital Cemetery Map
copyright 2018-2019 by Keith Stokes