Outhouse Grove

US-160
Elk Falls, Kansas 67345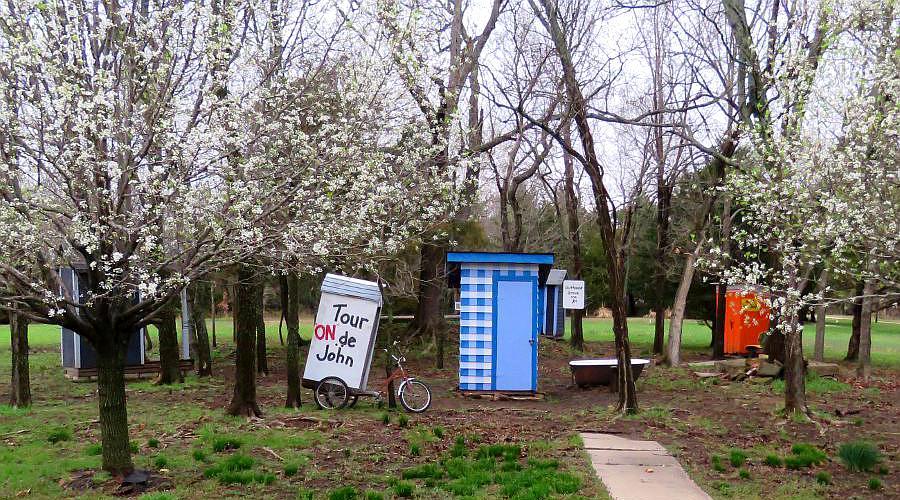 Outhouse Grove - Elk Falls, Kansas
Elk Falls, Kansas is the self proclaimed Outhouse Capital of Kansas and hosts an open house and Outhouse Tour on the Friday and Saturday before Thanksgiving each year.
Now there are photo opportunities for those who visit Elk Falls during the rest of the year. Outhouse Grove is on US Highway 160, just west of Elk Falls Pottery. The fun quirky attraction is open dawn to dusk. It may take only 5 minutes to visit, but it will brighten your day.
Be sure to open those doors which are not locked to see what you will find.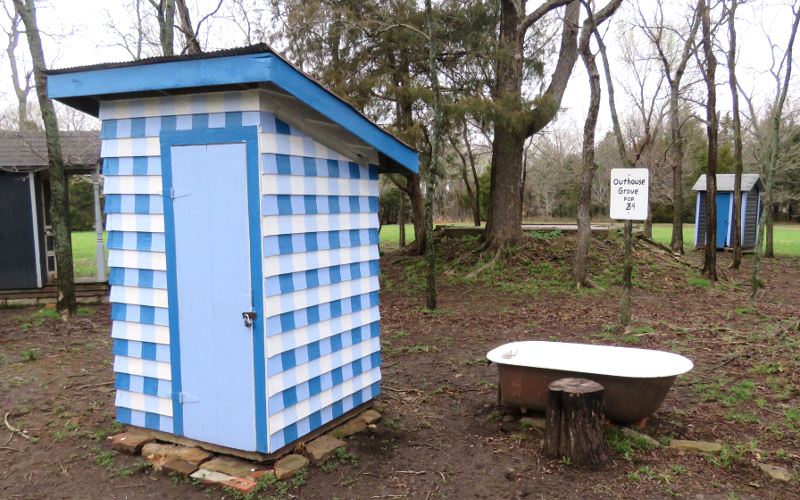 " Bath and Potty Works"
Third place winner in the 2018 Outhouse Tour when it had additional accessories.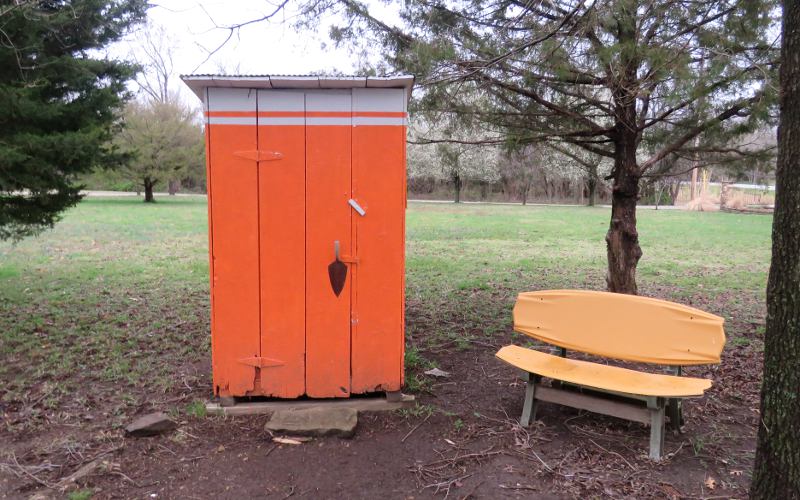 Visitors to this outhouse are invited to attempt to make a hole in one (bring your own club & ball). On the inside
of the the door you will find the story of Little Jimmy Woods and the origin of the Slop Shot.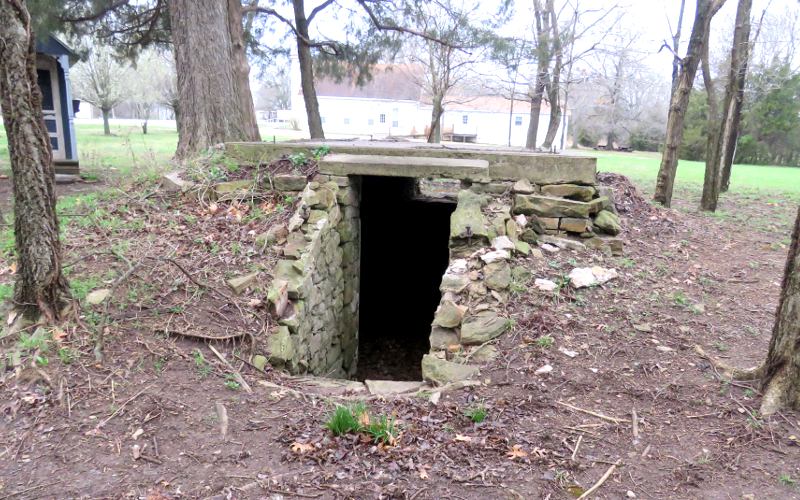 Outhouse Grove is built around this old cellar.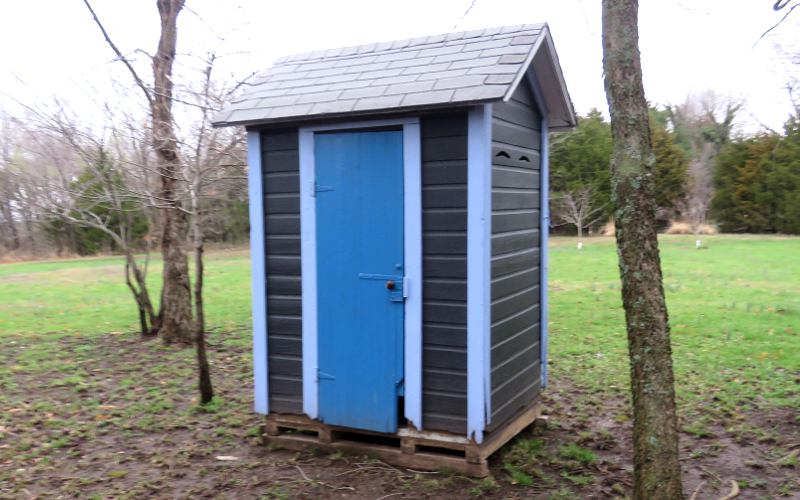 "Vincent Can Gogh"
Also used by Verdi Gogh (his dizzy Aunt) and Cant Gogh )The constipated Uncle).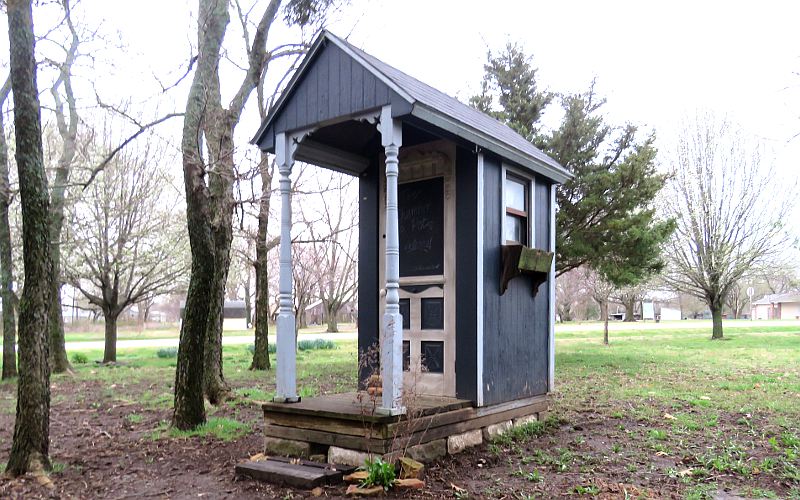 "The Chamber Pot"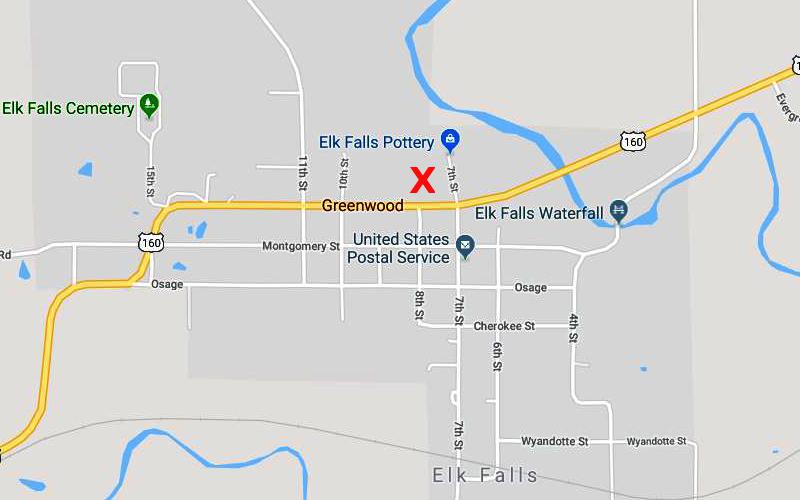 Outhouse Grove Map
Elk Falls Outhouse Tour Outhouse Grove (New!)
copyright 2019 by Keith Stokes