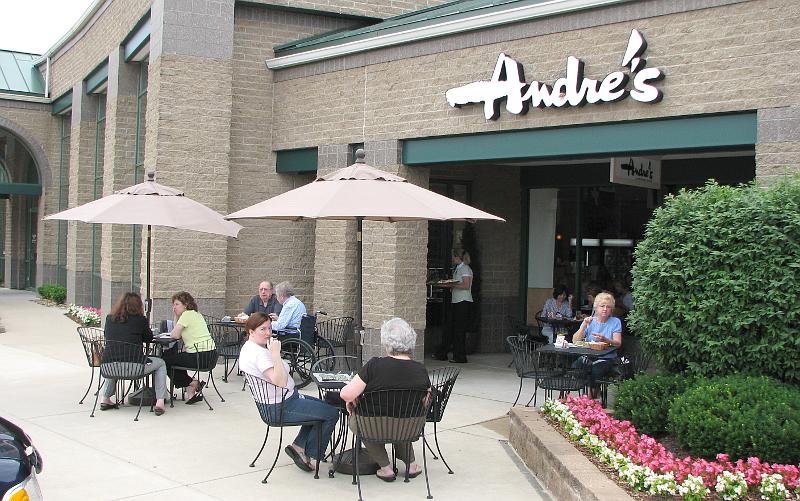 Andre and Elsbeth Bollier immigrated from Basel, Switzerland to Kansas City in June of 1955, and opened typical a Swiss Confiserie south of the Country Club Plaza at 5018 Main Street in Kansas City, Missouri in October of that year. Andre's quickly became a Kansas City tradition.
Over the years, a tea room serving a light Swiss style luncheon was added and franchises open in California, Colorado and Texas. Andre's daughter Brigitte and husband Kevin opened Andre's Confiserie Suisse in Overland Park, Kansas in 2002.
Andre's Rivaz Tearoom serves only Monday - Saturday lunch, and the menu is limited to a Quiche Lorraine, cheese pie and a couple of daily specials. Visit the Tearoom web site for the menu. Andre's authentic Swiss lunches served 11AM - 2:30PM. Desserts and beverages are served from 11-4. Lunch including entree, coffee or tea, vegetable, salad and dessert is $19.30 including sales tax.
Expect to wait for a table even if you arrive early. But during my recent visit the wait was short and the line never had more than a few people. Dining is available inside and out. Large windows make the inside bright and friendly.
An older man like me can still enjoy Andre's, but it really is designed to appeal more to ladies. When we have dines there, typically only a few men (and fewer children) are lunching at Andre's
But the Confiserie Suisse appeals to everyone: chocolate candies, French pastries and tortes, all made at the two Andre's locations. A video playing in the background shows the candy making process. Many of Andre's products can be purchased online.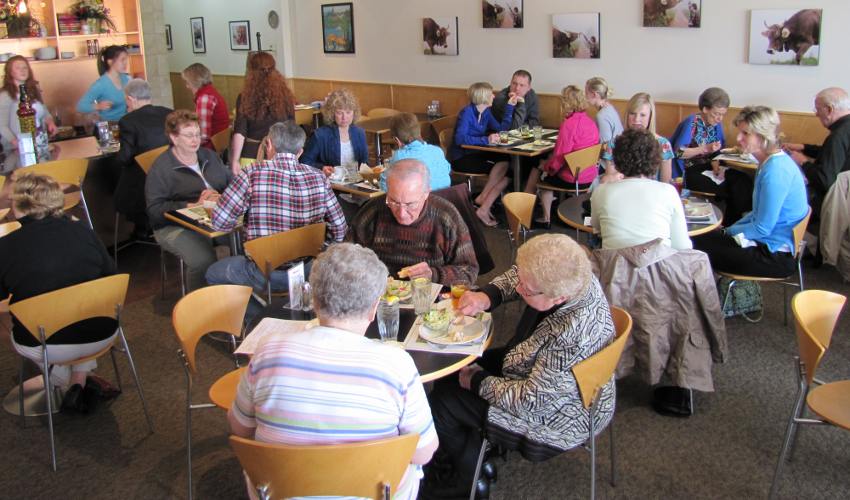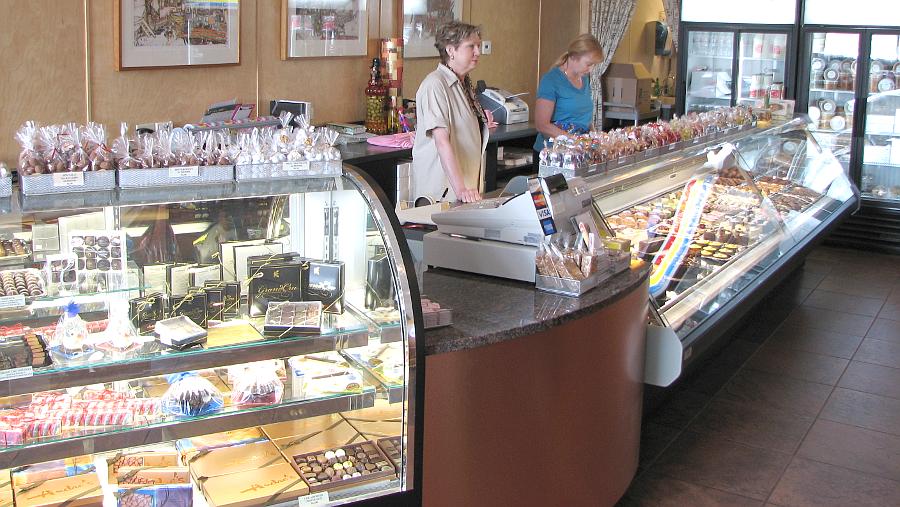 Chocolate candies, French pastries & tortes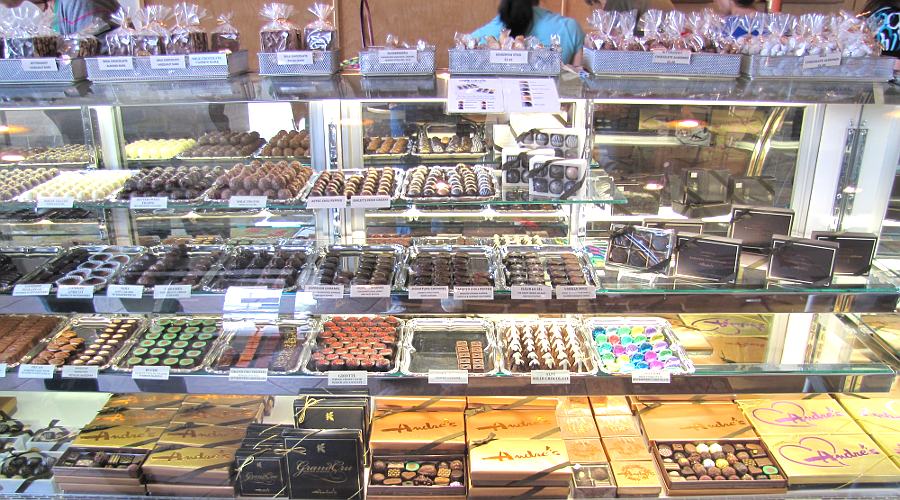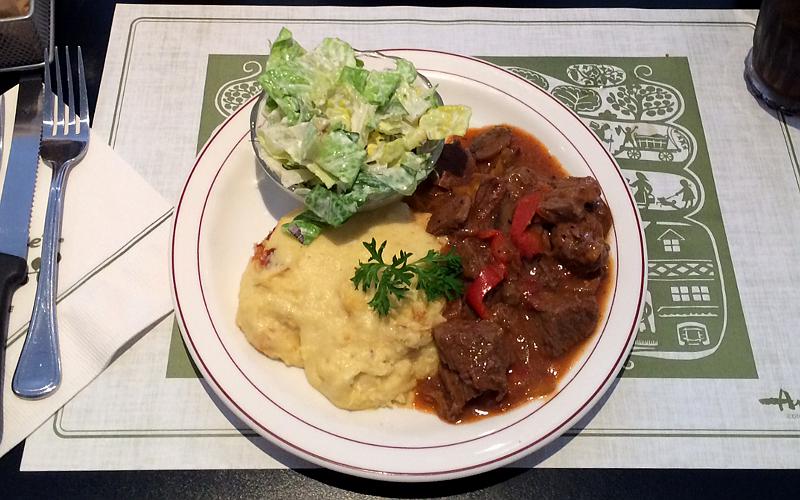 Beef goulash with polenta & choice of beat salad or green salad - I don't usually care for polenta, but this was very good.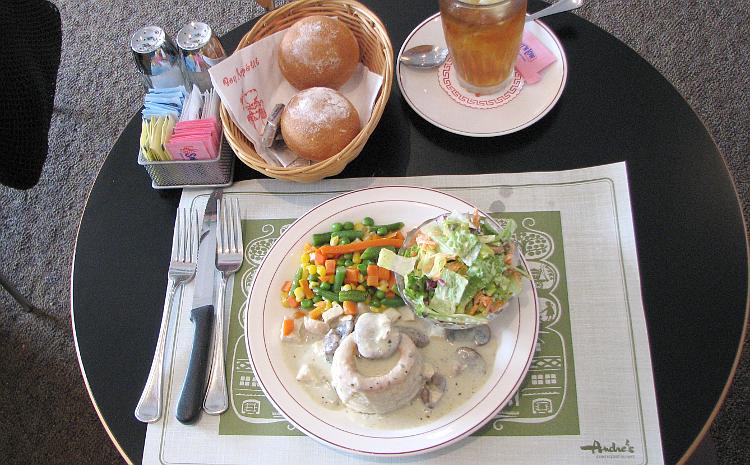 Daily Special: Chicken and Mushroom Vol au Vent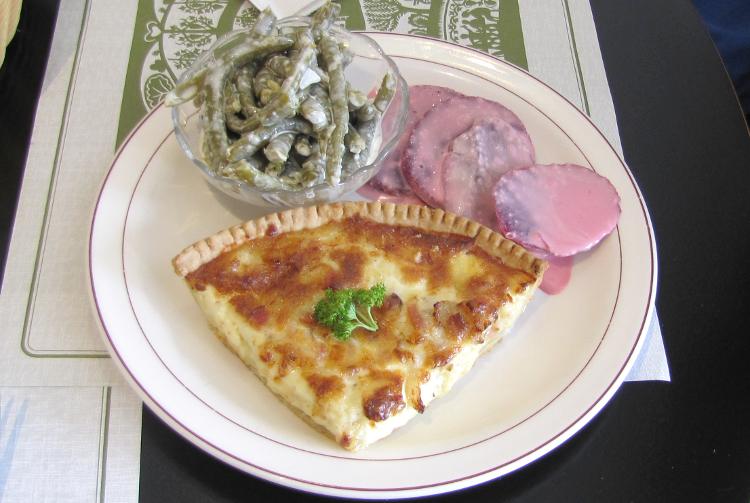 Quiche Lorraine with beats and chilled bean salad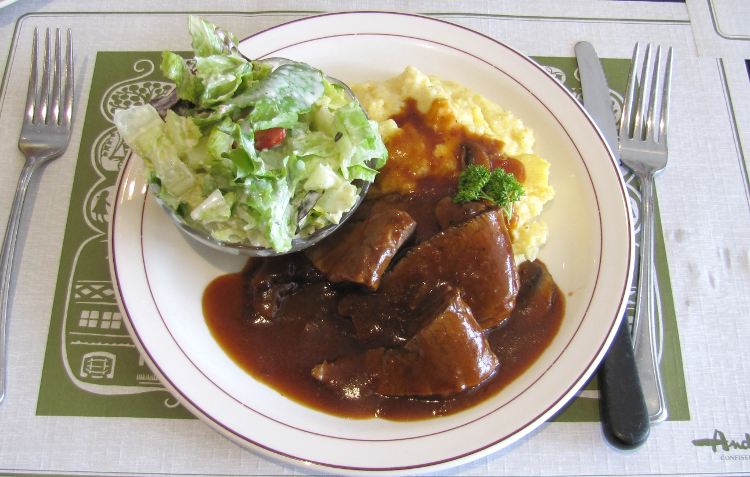 Brisket with polenta and salad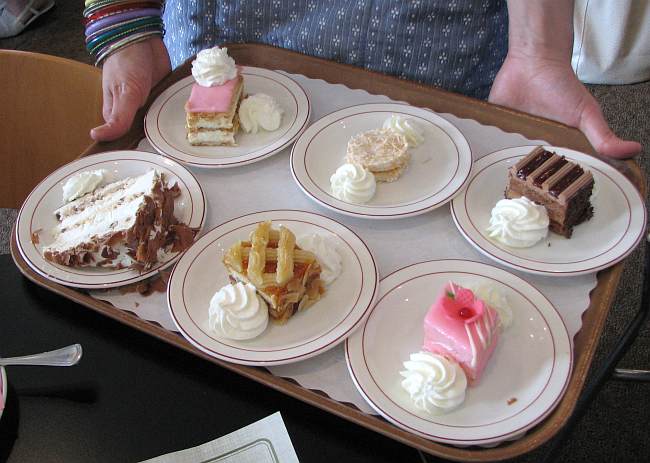 A selection of desserts is included with lunch - I had the wonderful apricot item in the front row center.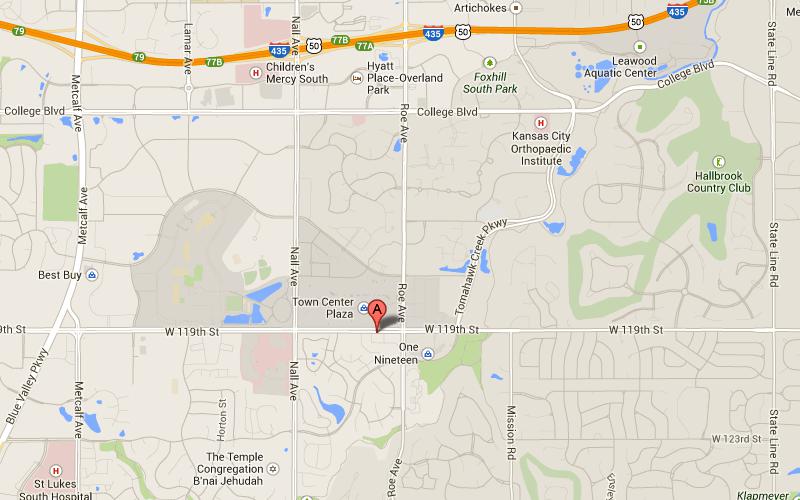 Map to Andre's Tea Room
Andre's Confiserie Suisse web site
Unique Kansas Restaurants Kansas Specialty foods
Kansas Attractions Kansas Travel & Tourism Home
copyright 2008-2020 by Keith Stokes