Bangkok Pavilion Thai Restaurant

7249 W 97th Street
Overland Park, Kansas 66212
(913) 341-3005

Seven days a week: 11AM - 9PM
Buffet 11-2:30 weekday, 11-3 weekends


Bangkok Pavillion Map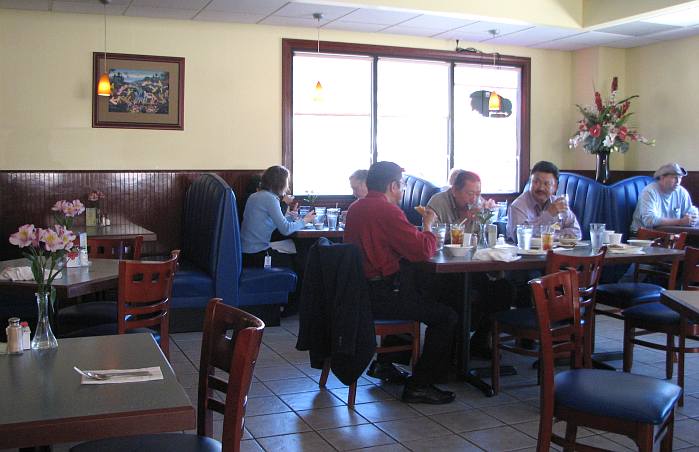 Bangkok Pavillion Thai Restaurant - Overland Park, Kansas
Bangkok Pavilion Restaurant in Overland Park, Kansas has the only Thai buffet in metropolitan Kansas City. The large selection changes from day to day, but my favorite items include the yellow curry chicken, Thai orange chicken (lightly battered boneless chicken breast in a flavorful orange sauce), and the Three Kings Mushroom (three kinds mushrooms from Asia sautéed in garlic brown sauce). At only $12.95, Bangkok Pavilion has one of the best, high quality lunch in Overland Park. The buffet is larger and $17.95 on weekends.
In the evening, the large menu makes choosing supper difficult. Over 90 items, with most entrees priced about $11-14. Bangkok Pavilion offers the spicy items with 5 levels of "hot," from mild to "can you take it."
Bangkok Pavilion was opened in 1987 by Waawwadee Wathanacharoen. The current owners, Jessica and Davis Chaoung took over the restaurant in 1991. Following a fire in 2005, Bangkok Pavilion was closed for about a year, but they came back better than ever.
Bangkok Pavilion is open seven days a week, with the buffet available 11AM-2:30PM Monday - Friday (11-3 Saturday & Sunday).
Just west of Metcalf, across from Metcalf South Mall.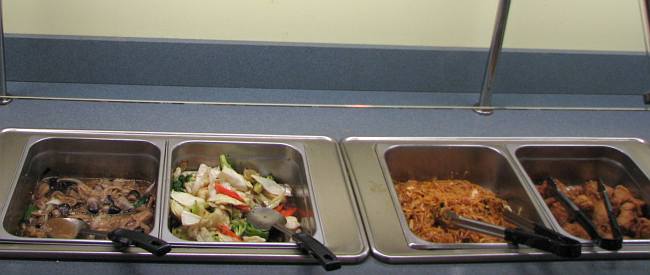 About 1/6 of Bangkok Pavilion's lunch buffet:
three kings mushroom, sautéed vegetables, pad thai, golden wings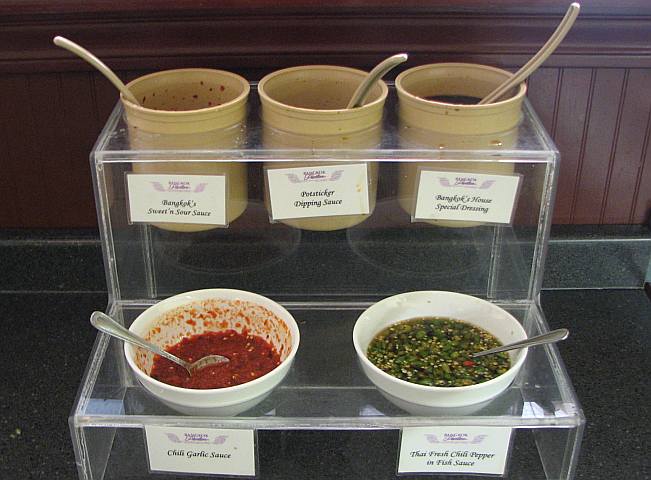 Buffet spices. I love the Thai fresh chili pepper in fish sauce, but be sure to use only a little the first time.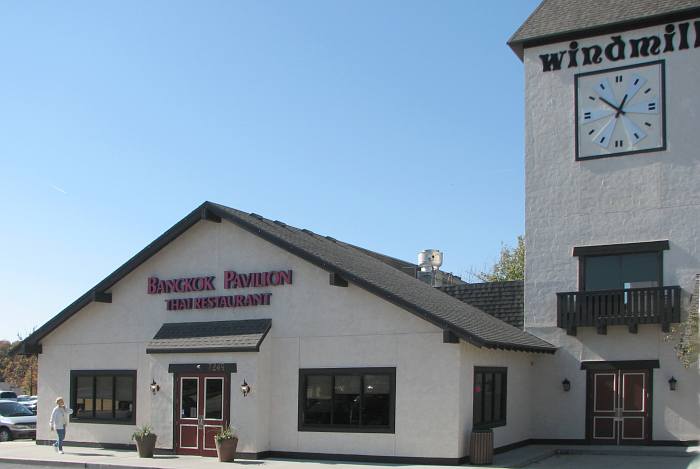 Bangkok Pavilion in Overland Park's Windmill Center. The restaurant was once gutted by fire, but has now
been reopened for about 2 years.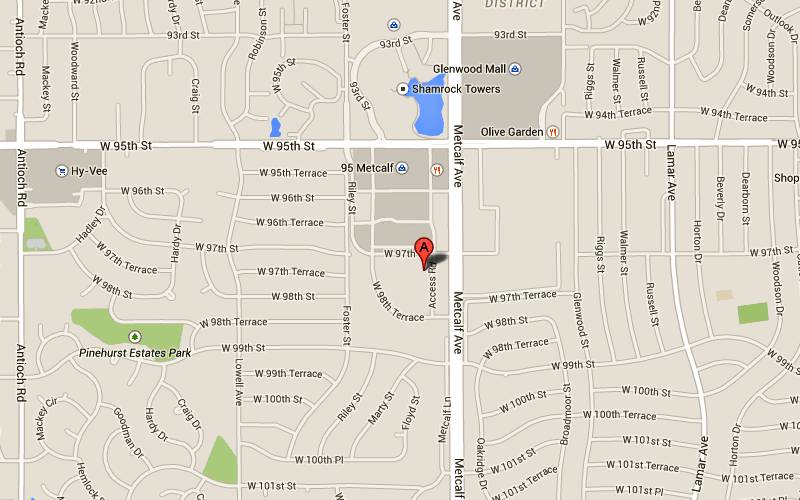 Bangkok Pavillion Map
copyright 2008-2023 by Keith Stokes