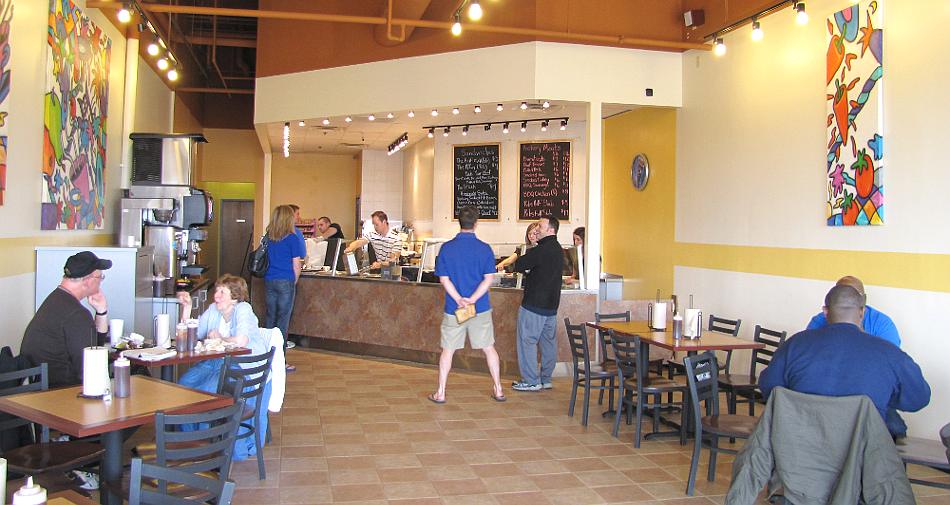 The Burnt Ends BBQ and Catering
Burnt End BBQ & Catering is a new concept for PB&J Restaurants Inc., which opened in Overland Park, Kansas in March of 2011. The small (9 tables) restaurant is rather sterile and has a small menu. The menu (on two blackboards behind the counter) says that they sides are homemade.
The menu is small enough that after just a few visits I have sampled all of the side dishes and all but two of the meats.
The meats are the strong point at The Burnt End. They are both delicious and good looking. The sausage is nothing unusual, but has a good smoky, spicy (but not hot) flavor. The large pork ribs could be a little more tender, but taste nicely smoky. The burnt ends live up to being the signature dish. They are tender, juicy and have a great hickory flavor.
The brisket also has good flavor, but may be too fatty for many people. The pulled pork was OK, but I would have enjoyed it more if BBQ sauce hadn't been mixed in.
The sauces join the growing number of sweet, thin barbecue sauces that newer Kansas City barbecue restaurants have been going with. There are three sauces - original, sweet and spicy. They come in the same squeeze bottles, with a label stuck on, but the labels have come off of many of them and it may be hard to tell which one you have. I found the sauces OK, while others in our party didn't care for them. But that was fine, I think these meats are best served dry.
The side are a little weaker. The fresh cut fries are greasy and not at all crisp. The cheesy corn is average - meaty, but not tasting that cheesy. The beans are better, IF you like a strong barbecue sauce taste to your smoked beans. Coleslaw is nothing unusual, but you may choose sweet or creamy.
On my last visit to Burnt End BBQ, we had a very poor service experience. The server dropped a rib on me when bringing it to the table and neither replaced it or gave much of an apology. Some of the meat which did make it to out table was cold.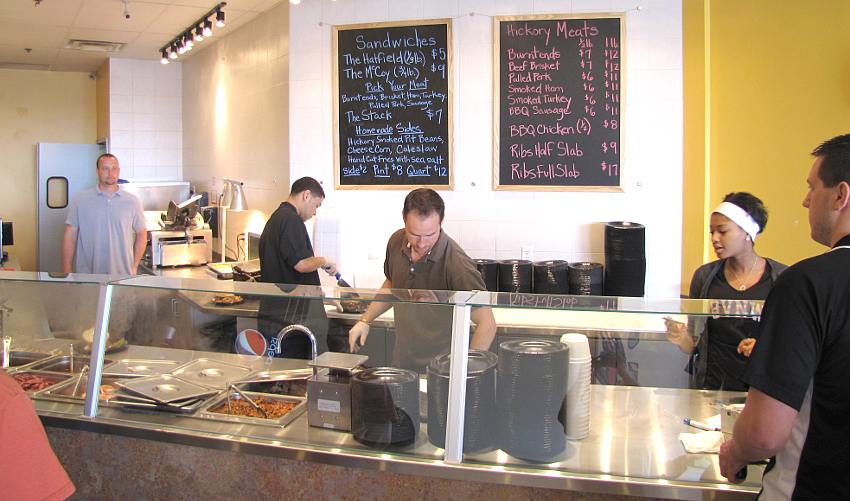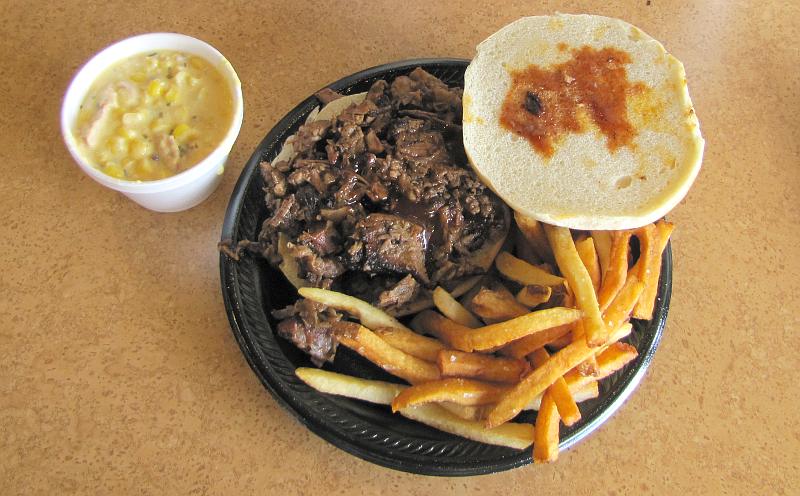 Burnt end sandwich, cheesy corn and hand cut fries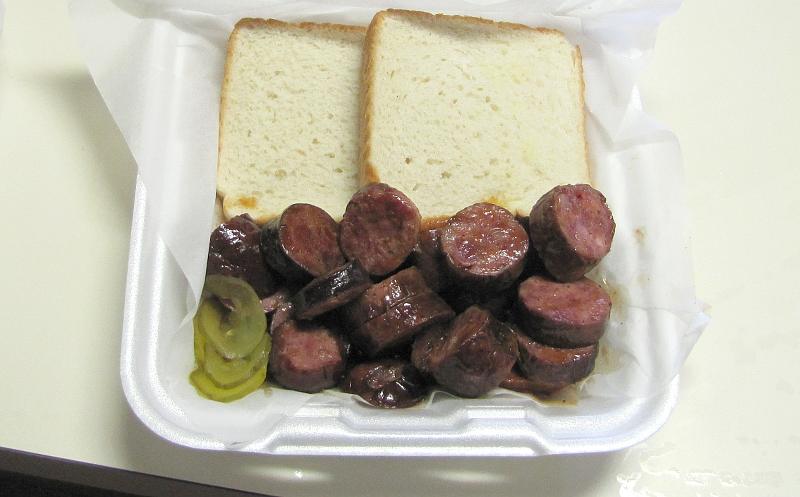 One pound of BBQ sausage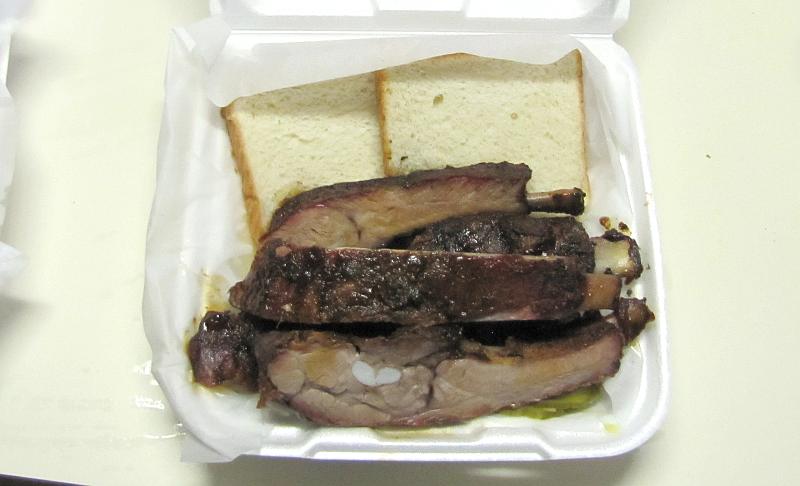 1/2 slab of pork ribs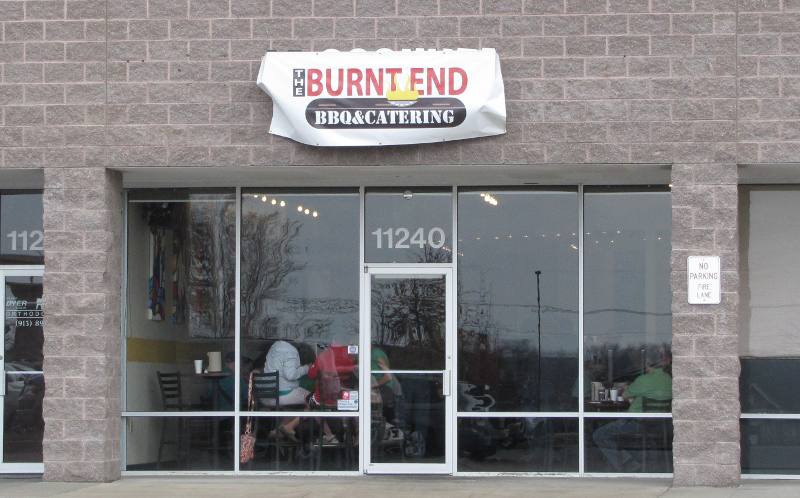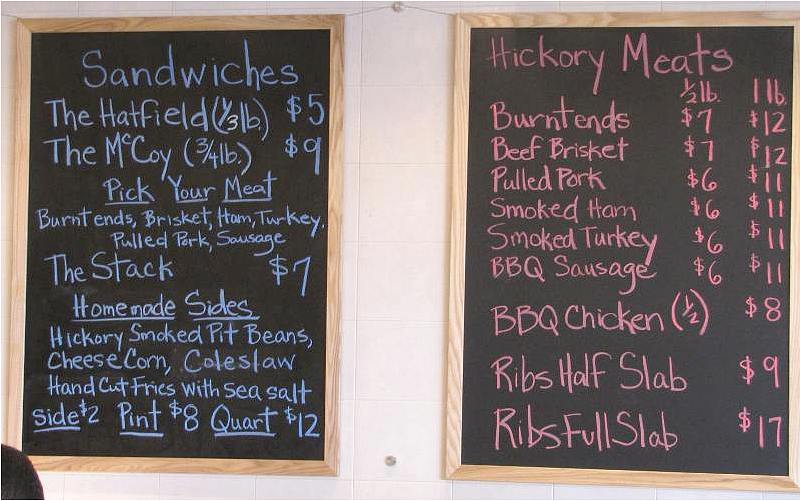 The Burnt End Menu from March 2011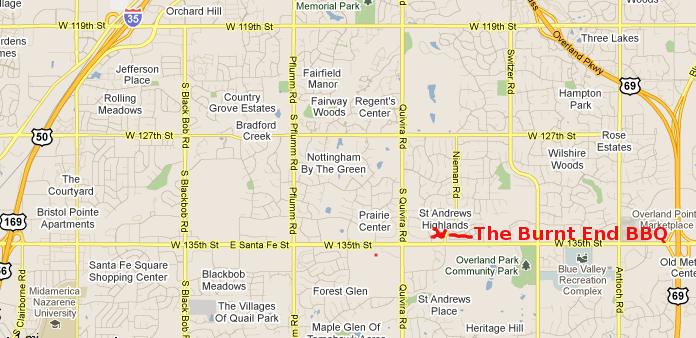 The Burnt End BBQ Map
Overland Park Restaurants & Attractions
Kansas Restaurants Kansas Travel & Tourism Home
copyright 2011 by Keith Stokes