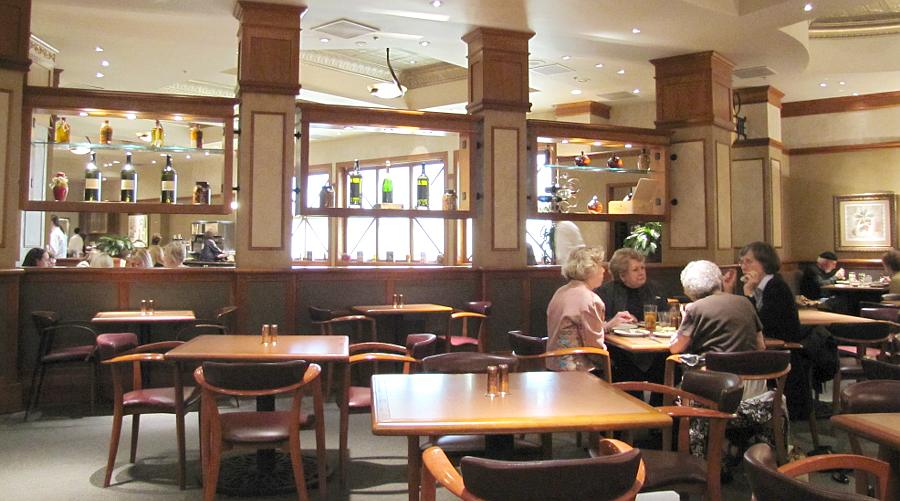 Café Nordstrom dining room - Overland Park, Kansas
Other than fast food and a Panera Bread, Café Nordstrom in Nordstrom's department store is the only restaurant inside Overland Park's Oak Park Mall. There is a cafeteria line displaying examples of the various dishes, which are prepared and brought out the table in 10-15 minutes. But Café Nordstrom is much more attractive and the food & service than that might sound.
Café Nordstrom is committed to local, sustainable, natural and organic foods. The eggs are cage free and they use organic local produce when it is in season. I have yet to try a dish at Café Nordstrom which I did not like. My favorite has been the Tuscan roasted chicken seasoned with rosemary & garlic and served with Yukon gold potatoes, carrot, sweet pepper and zucchini.
The Café also does a good Tuscan roasted salmon, but I prefer the crusted salmon served with the Nicoise salad which has organic baby greens, romaine lettuce, herb roasted salmon, french green beans, kalamata olives, petite tomatoes, red onion, potatoes, egg capers, and dijon balsamic vinaigrette. Another good dish is the turkey club panini (roasted turkey, bacon, white cheddar cheese, tomato, garlic, and aioli on crisp country bread).
This upscale cafeteria really does serve good food and provides excellent service.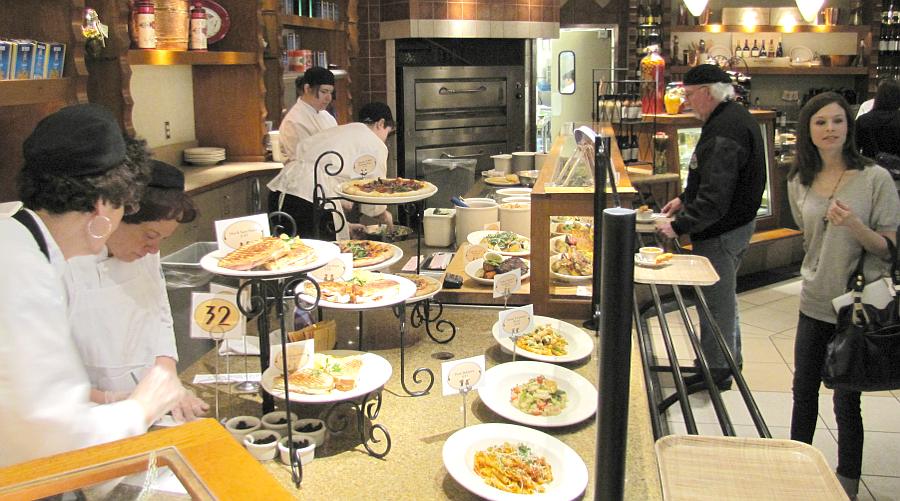 Start of the cafeteria line with examples of pastas and salads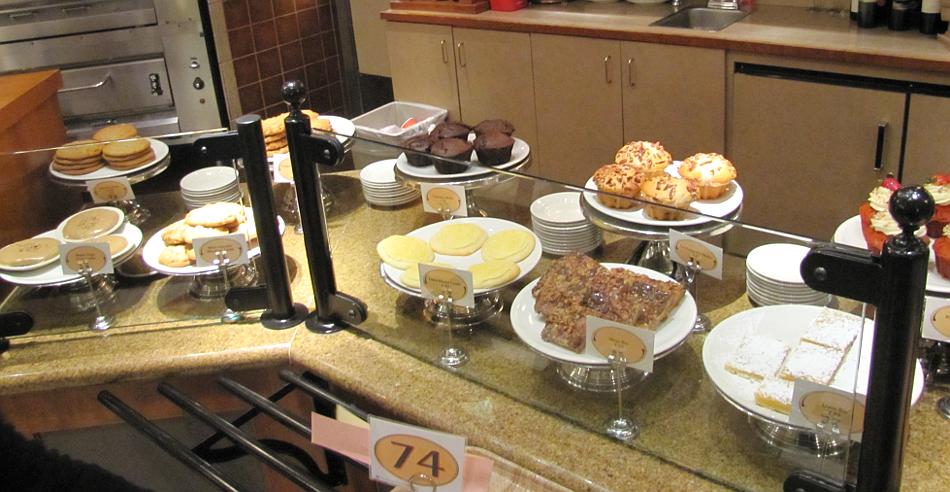 Just part of the selection of desserts at Café Nordstrom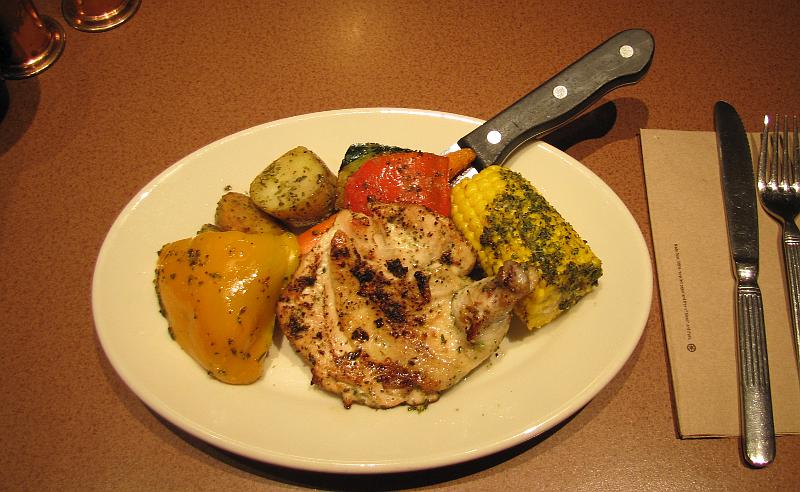 Tuscan roasted chicken ($10.95 in April 2011)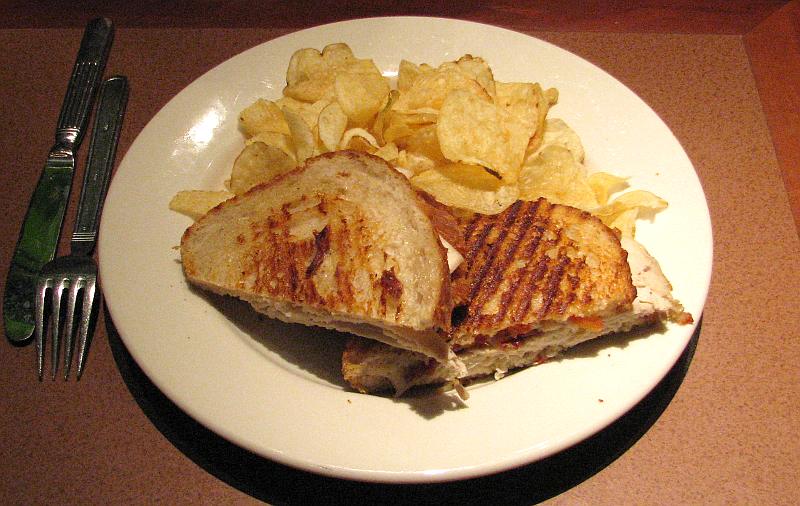 turkey club panini ($9.75 in April 2011)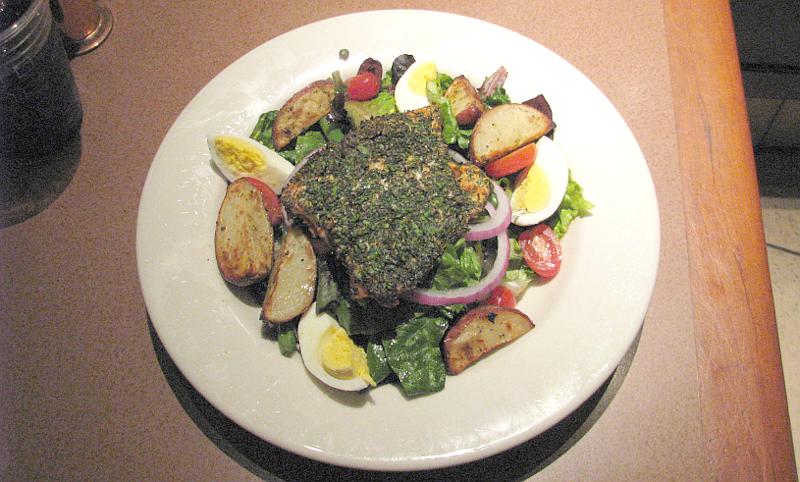 Nicoise salad with crusted salmon ($11.75 in April 2011)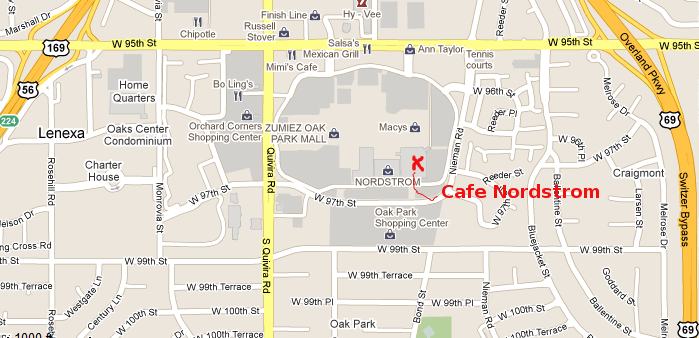 Café Nordstrom Map
copyright 2009-2015 by Keith Stokes