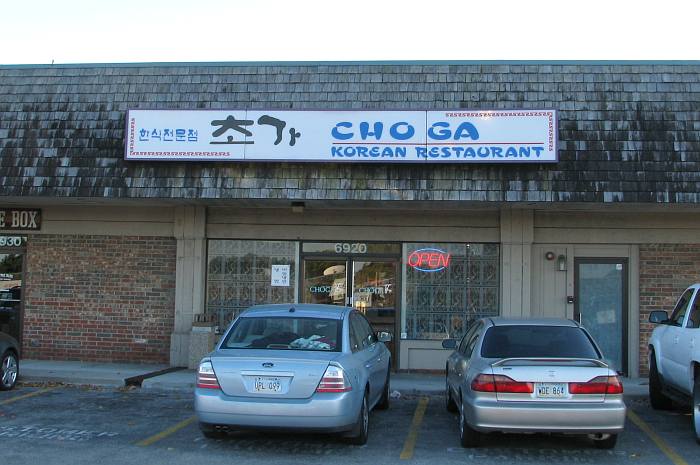 Choga Korean Restaurant
Overland Park, Kansas' Choga Korean Restaurant is the oldest Korean Restaurant in metropolitan Kansas City.
The food at Choga has declined a little over the years. Perhaps because the prices have not changed in several years and they are cutting costs. The side dishes are less interesting and tasty than they once were. The meals still come with the chef's choice of 6 side dishes, but they used to included more types of kimchi, tiny anchovies or warm steamed egg.
Most entrees run from $10-18, but a few special items run over $25.
In the past, the servers at Choga brought the side dishes out right away. I liked that and wished that they still did. The past few years the side dishes came out with the entree. But the servers still notice if you eat all of one of the side dishes and ask if you want more.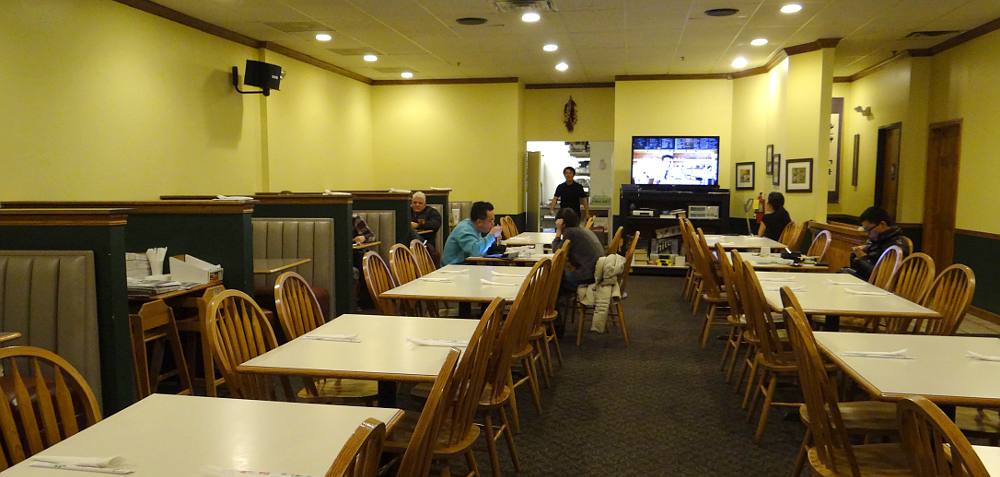 Choga Korean Restaurant dining room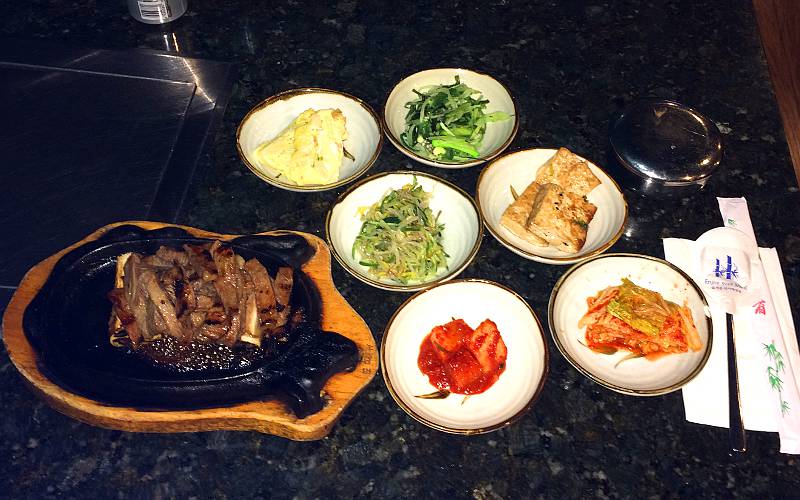 Kalbi (grilled beef short ribs marinated in a traditional Kalbi sauce on a sizzling plate) $19.95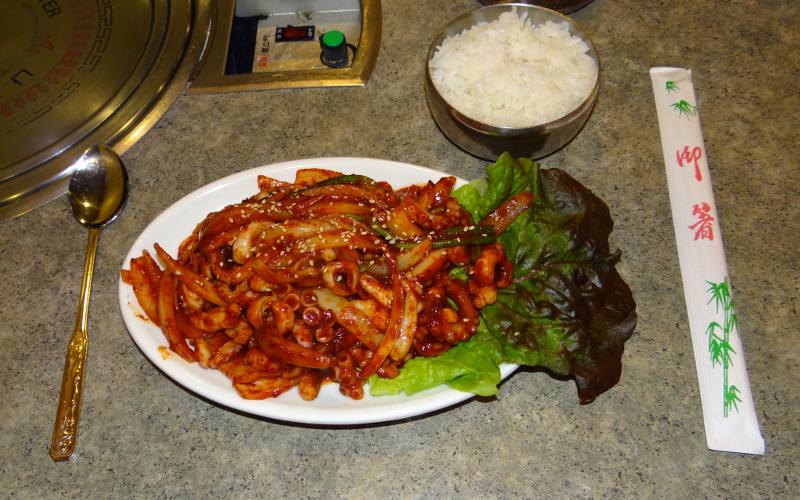 nak ji bogum (stir fired baby octopus with onions in a sweet and spicy sauce) $17.95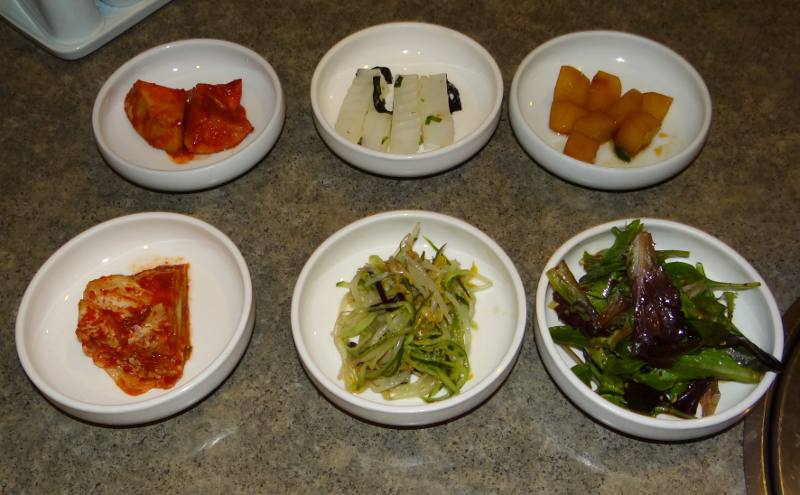 Side dishes during a recent visit included cabbage kimchi, tofu, bean sprouts, radish kimchi, potato and salad

Choga Menu from February 2015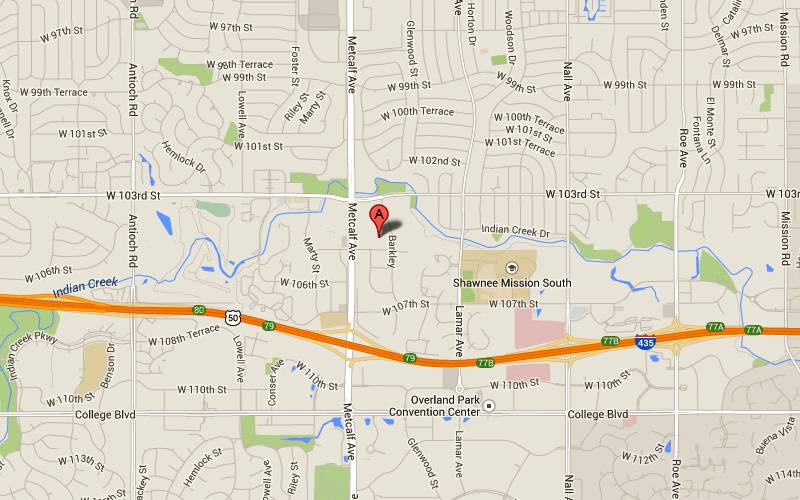 copyright 2005-2015 by Keith Stokes