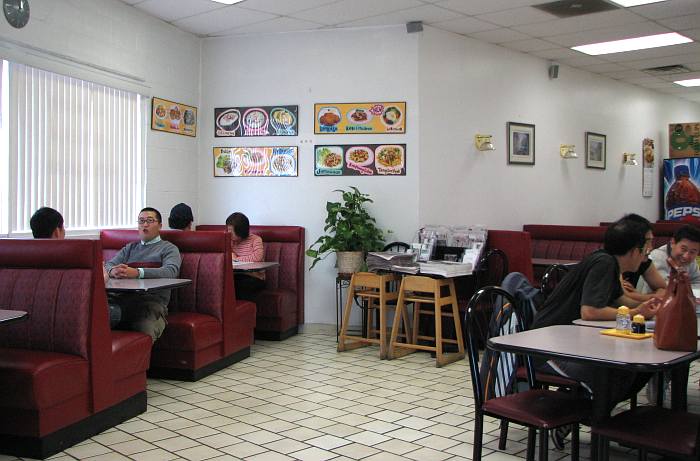 Closed in 2014 - Archive Page only.
Chung's Rainbow Restaurant at 103rd and Metcalf in Overland Park, Kansas has great Korean food in a tiny store front restaurant. Chung's is so authentic that communication is sometimes difficult, but there are pictures of most of the dishes, and the menu includes brief descriptions of all of the items.
There is much of a decor at the Rainbow Restaurant. The only thing adding atmosphere is the other people dinning. The last time I visited Chung's I was the only person speaking English in the packed Korean restaurant. And there are usually a few people with well behaved small children that can be fun to watch.
I've long enjoyed the food at Chung's, but have usually picked from two "hard core" dishes OhTingOhBokum or NaktiBokum (spicy squid or octopus sautéed with vegetables in red pepper paste sauce on top of thin noodles).
But the Rainbow Restaurant has a new, much larger menu, and on a resent visit, I selected KanPungOhTingOh, a generous serving of deep fried squid with jalapenos in spicy and sweet sauce for $11.99. Very nice, and not quite as hot as the "hard core" Korean dishes I have usually been trying. It came with kimchi, steamed rice, clear broth and daan moo ji (sweet, yellow pickled radish).
I need to start going to Chung's Rainbow Restaurant more often to sample a larger selection of the new menu.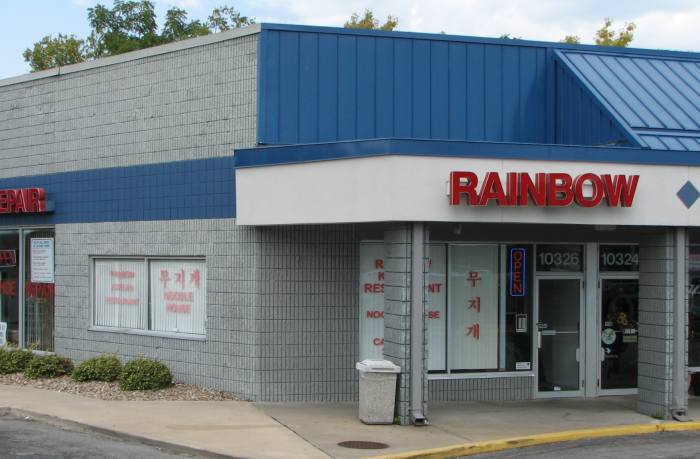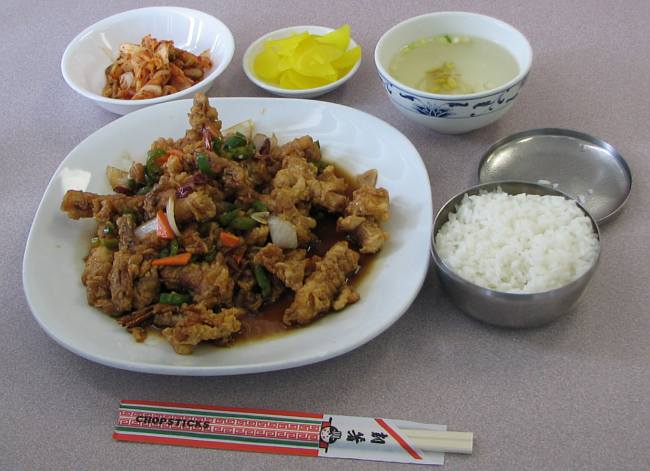 KanPungOhTingOh - deep fried squid with jalapenos in spicy and sweet sauce.
Chung's also provides a fork and spoon for those who need them.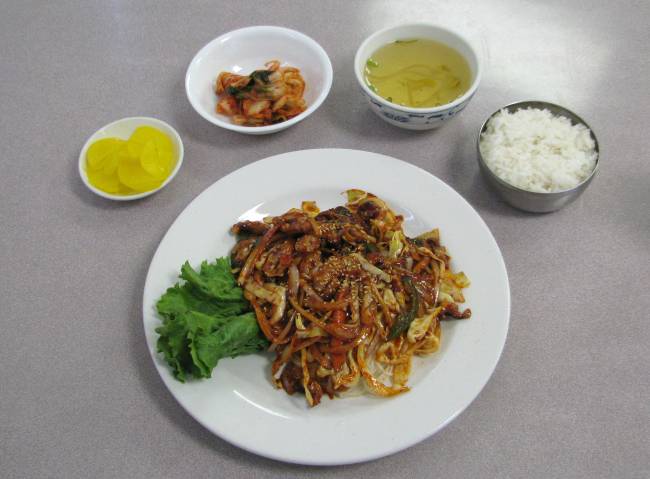 NaktiBokum (spicy octopus sautéed with vegetables in red pepper paste sauce on top of thin noodles)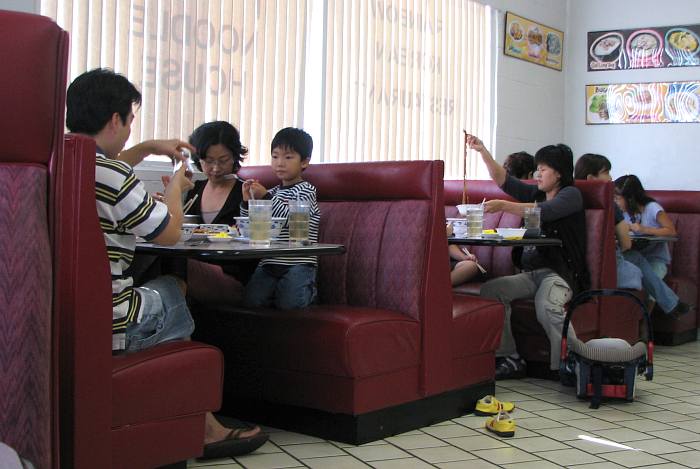 copyright 2008-2014 by Keith Stokes