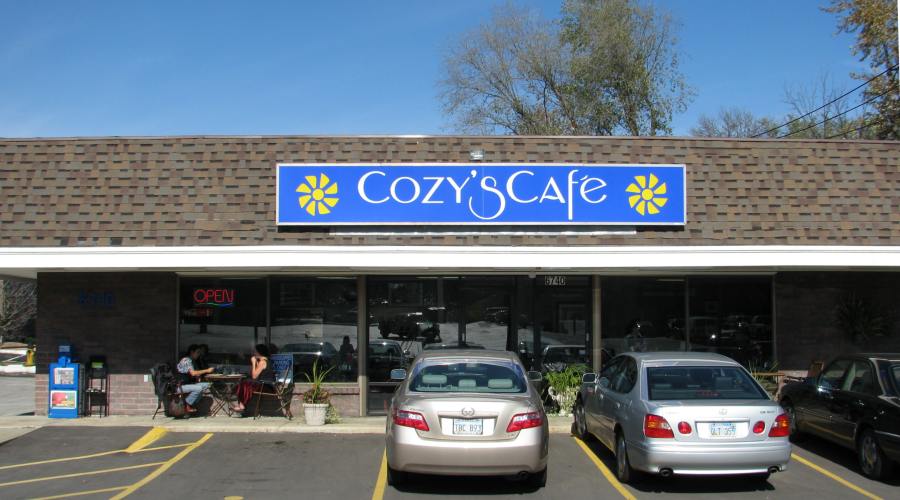 Cozy's Cafe - Overland Park, Kansas
Cozy's Cafe in Overland Park, Kansas is a small family run restaurant which opened in August, 2009. Breakfast is served all day, along with an European influenced menu which includes pastas, many paninis and hand formed hamburgers. The owner, Kozeta Kreka, who previously worked at Town Topic in Mission, waits on the tables at lunch time and makes the baklava.
On our first visit, I had a juicy, hand formed half pound cheeseburger with grilled onions and slightly better than average onion rings. Linda ordered the muffuleta (grilled foccacia bread with mortadela salami, provolone cheese, roasted pepper, herbs and hand squeezed lemon juice). She was surprised when it came with a Greek style salad which appears no where on the menu. Both were quite good.
Our second visit was for supper and we both had a daily special of flavorful grilled boneless pork chops, steamed vegetables and a generous helping of mashed potatoes and gravy. This time we also had the baklava, which was good, but not the special treat I had hoped for.
During our most recent visits we have found that though there are still many daily specials on a chalk board, Cozy's menu has expanded and subtle changes to the dining room make it feel more warm and comfortable. Both visits were at noon on Sundays and the restaurant has been very busy. Perhaps there is more business than they can handle. The food was still good, but there were mistakes and problems, including the food being extremely slow. I do not recommend dining at Cozy's Cafe for Sunday dinner.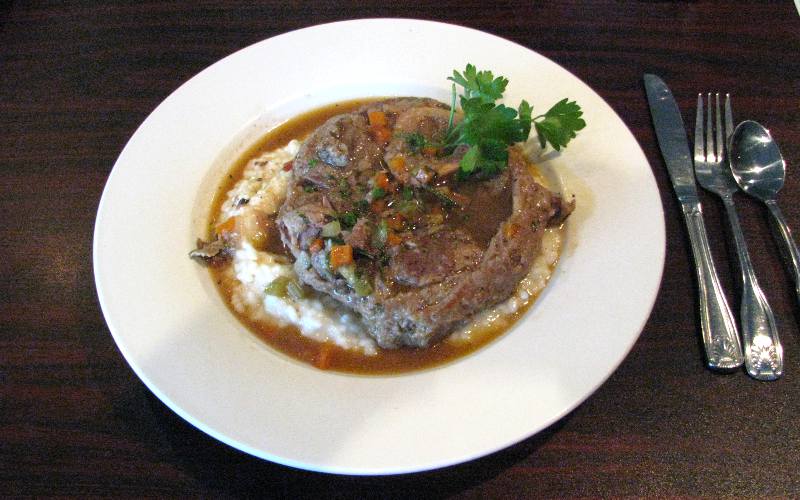 Osso Buco (veal shank with risotto)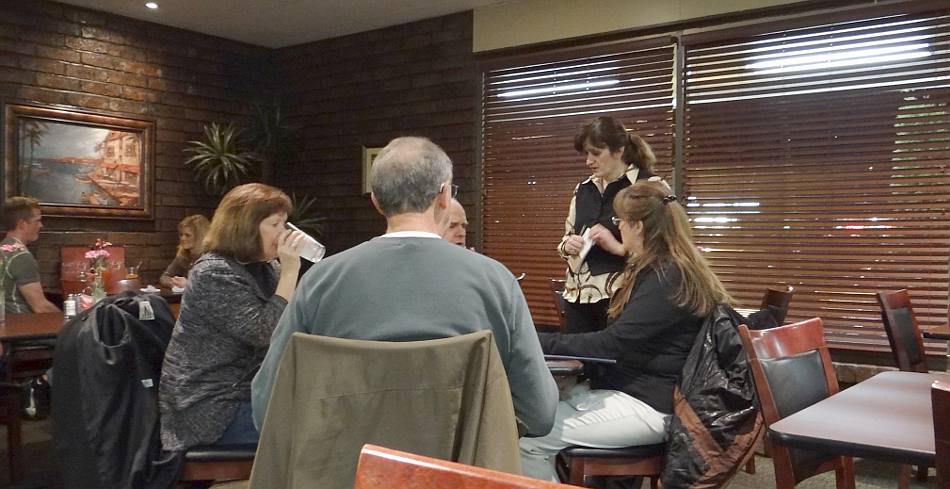 Kozeta Kreka taking an order at Cozy's Cafe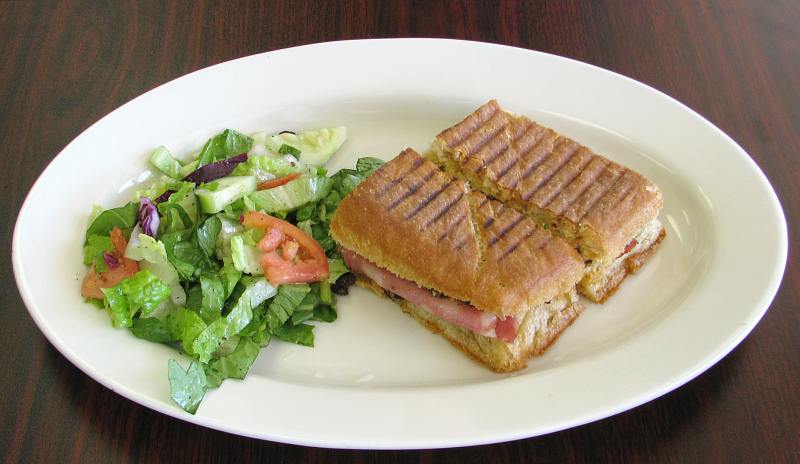 muffuleta with mortadela salami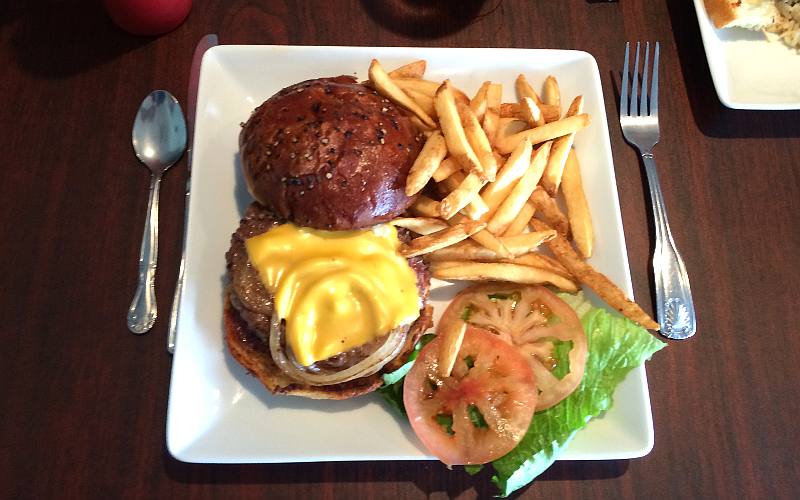 Half pound gourmet burger with melted Swiss cheese, lettuce, tomato, mayo and sautéed onions served with French fries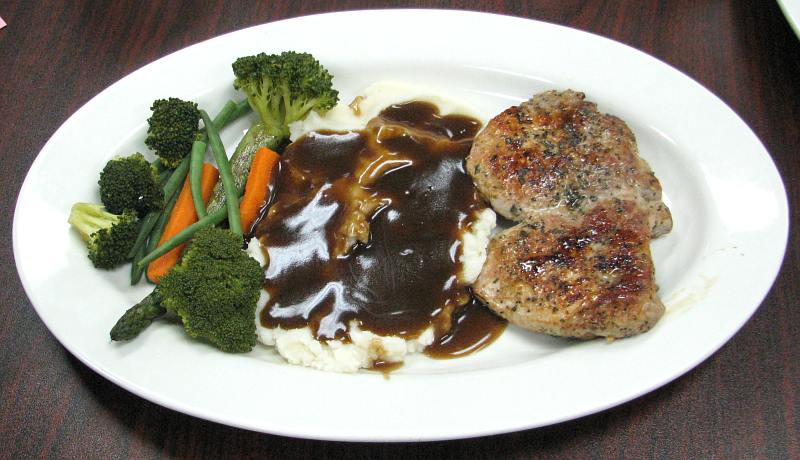 Grilled butterflied pork chop

stuffed chicken with mozzarella cheese, basil and polenta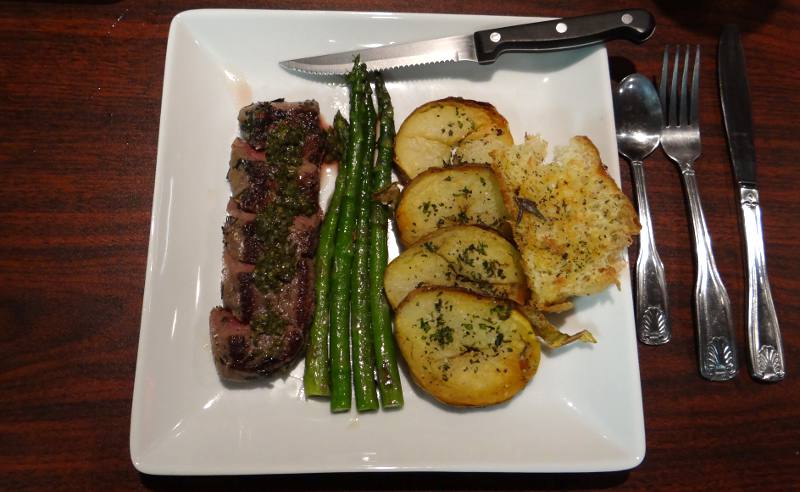 sirloin steak served with roasted potatoes and asparagus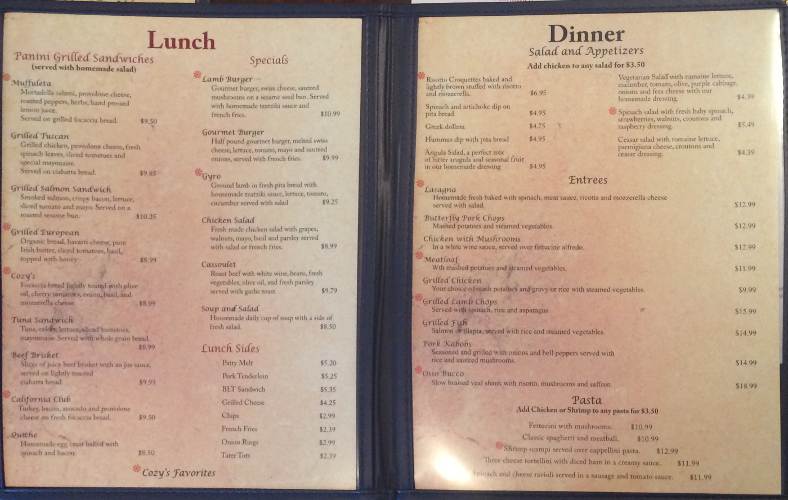 Click on the image of the February 2015 Cozy's Cafe lunch & dinner menu for a larger image.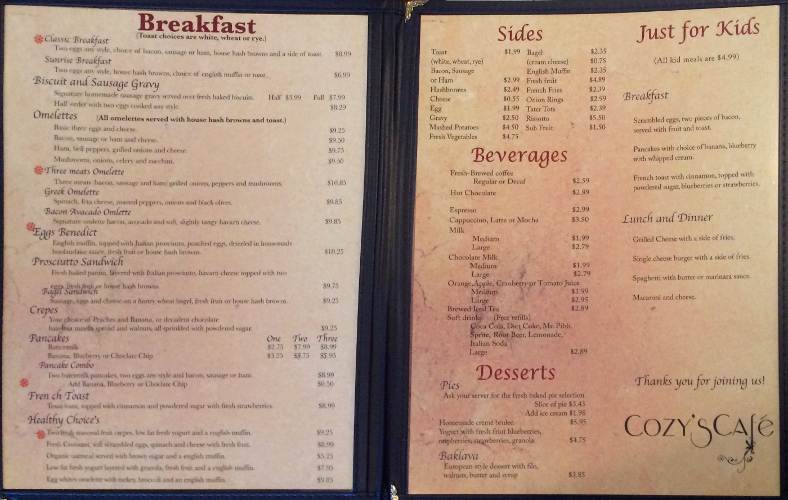 Breakfast menu from February 2015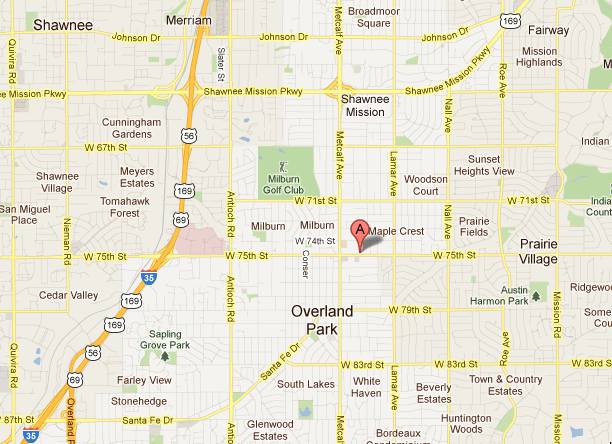 Cozy's Cafe Map
LS-2/14 copyright 2009-2015 by Keith Stokes