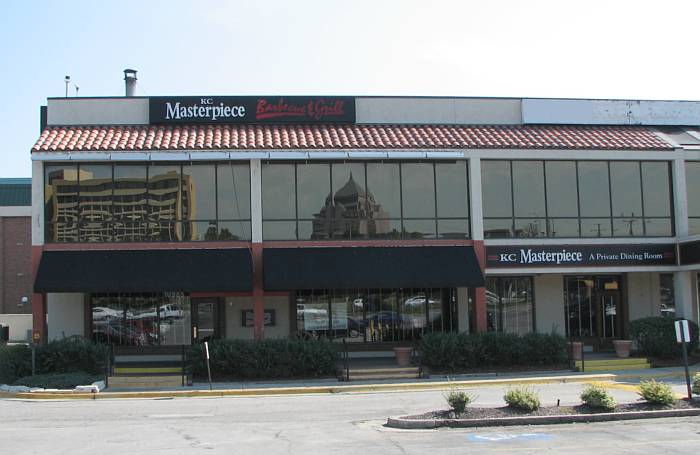 This is an archive page only. Kansas City Masterpiece closed in 2009.
KC Masterpiece Barbeque & Grill in Overland Park, Kansas was founded by Dr. Rich Davis, who also created the KC Masterpiece BBQ sauces. The sauce company was sold in 1986 but Davis opened this restaurant in 1987. The best meats at KC Masterpiece include spare ribs, baby back ribs, burnt ends and the Carolina Sandwich (with coleslaw on the sandwich). My favorite side dishes are the onion straws and French fries. The baked beans are a lot like Bush's Best baked beans, but that Is OK with me - I like Bush's Best.
The food and service are both inconsistent, but are still good on the down days.
Bargain hunters may wish to visit KC Masterpiece from 3-6PM on Monday - Friday, when the bar area has many $3 items: smoked sausage, half dozen smoked chicken wings, 1/2 order of onion straws, fried green beans, fried green tomatoes, chicken fingers. Basa Bites, and BBQ Parfait. The Basa Bites are Asian catfish, The BBQ Parfait may be a dish whose time hasn't come - a parfait dish with layers of baked beans, pulled pork and coleslaw.
There is no surprises in the sauces served - 4 different MC Masterpiece barbecue sauces are on the table. My personal favorite is the new Sweet and Tangy sauce.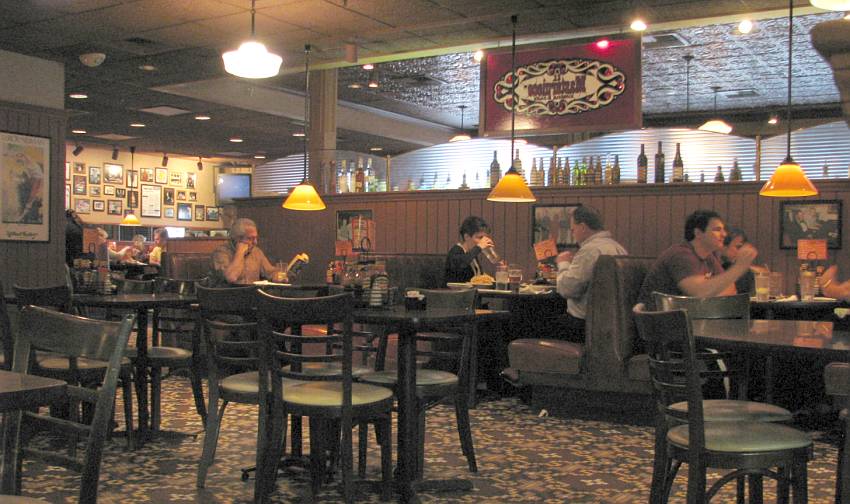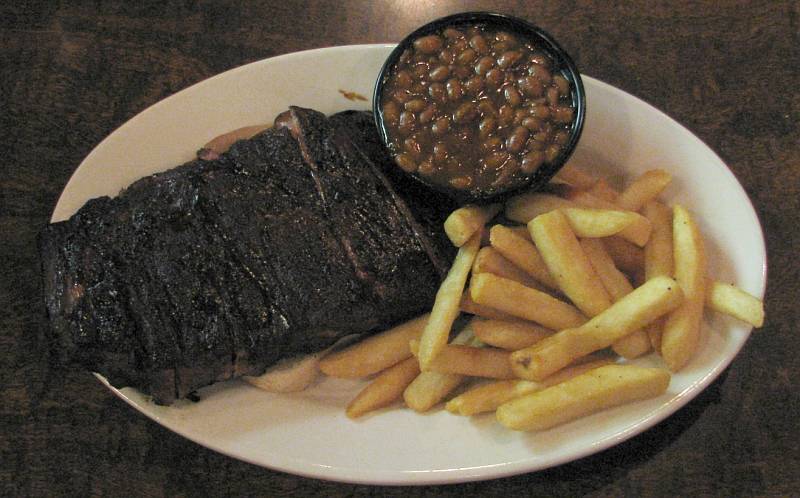 Half slab of BBQ pork spare ribs, baked beans and French fries ($13.99)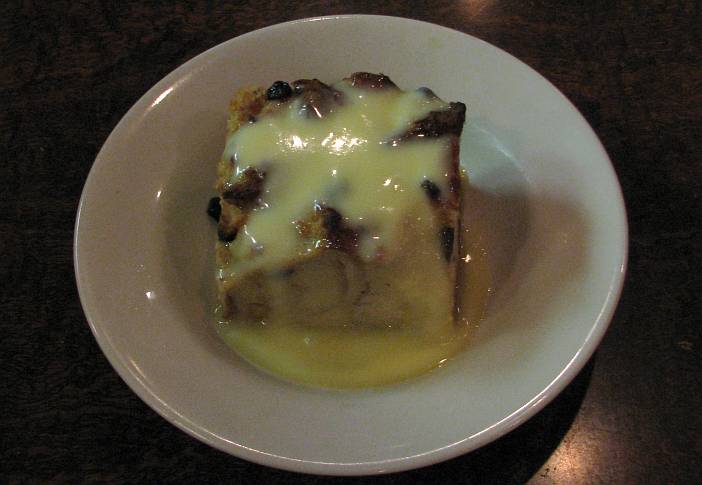 Huge serving of delicious bread pudding with whiskey sauce ($4.99)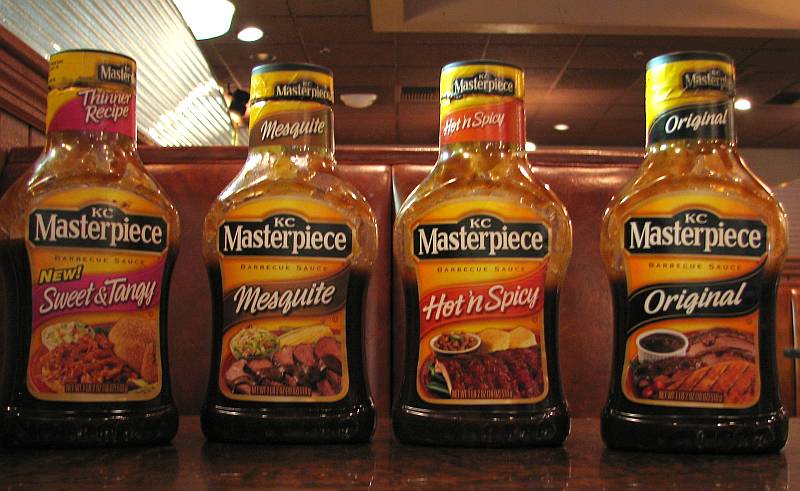 KC Masterpiece Barbecue Sauces: Sweet & Tangy, Mesquite, Hot 'n Spicy, and Original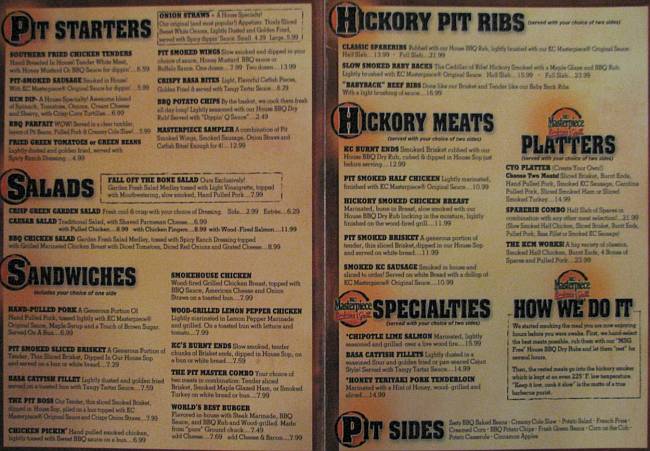 Click on menu for a larger version of the March, 2009 KC Masterpiece menu.
Overland Park Restaurants KC Masterpiece website
Kansas Restaurants Kansas Travel & Tourism Home
copyright 2008-2015 by Keith Stokes