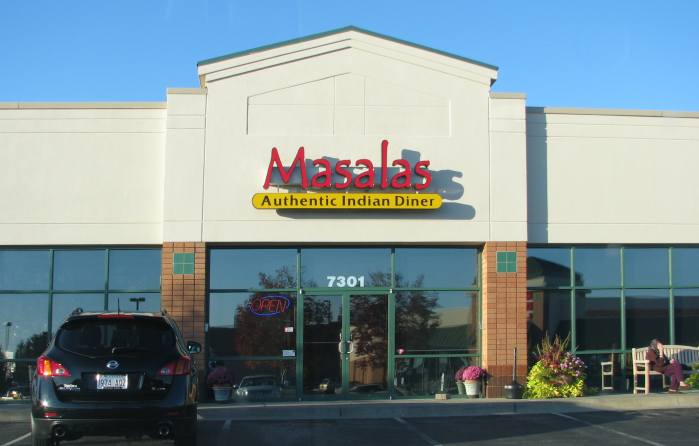 Masalas Indian Restaurant - Overland Park, Kansas
Masalas losed in 2012. This is an archive page. This space is now another Indian restaurant - Paradise Biryani Pointe.
Masalas Authentic Indian Diner in Overland Park, Kansas has the nicest dining room and atmosphere of any Indian restaurant in the Kansas City area. The fairly small dining room is modern and attractive, with flowers and a small fountain.
Masalas advertises the largest selection of any Indian lunch buffet in the area. I'm not sure that is true, but it is a large and varied selection. The buffet is offered from 11AM - 2:30PM. The dining room is closed in the late afternoon, reopening with the menu listed below at 5:30. In an unusual move, liquor is only served in the evening.
My favorite item on Masalas buffet was the shrimp masala, which was not on the buffet during my most recent visits in February and November of 2009. During the February, my favorite items were the chicken curry and chicken 65 (Deep fried chicken sautéed with red chilies and yogurt). But the mushroom masala, carrot halwa and goat curry were also good. In the November visit, i'm sorry to say that I didn't particularly fancy any of the dishes on the buffet, but the good news was that the price for the buffet has now dropped to $8. It was previous $12 including a beverage.
Chef Chandra tweaks the southern Indian dishes in ways that are OK, but not as much to my taste as some other Indian restaurants. For example, using very little butter. I find myself adding salt to the food, something I have never done at other Indian restaurants. But I do appreciate all of the meats being used at Masalas being Halal.
The service at Masalas Indian Restaurant has been excellent during both visits.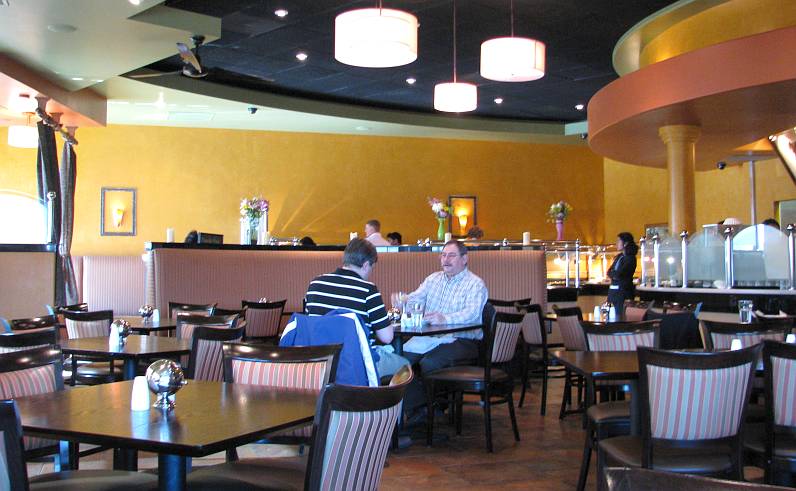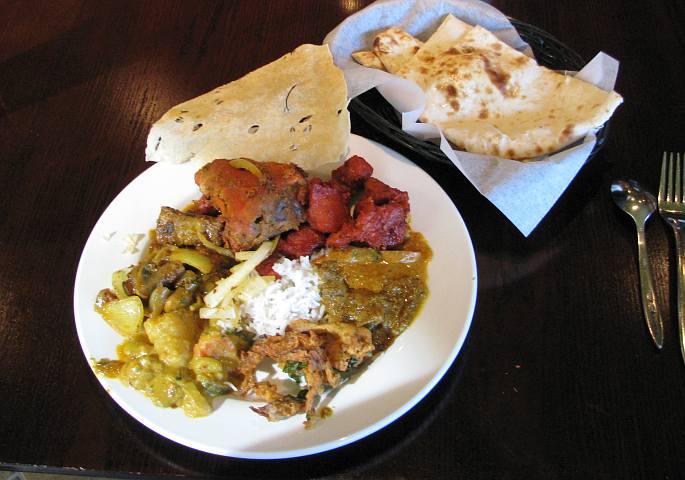 From top, clockwise:
Tandoori chicken, chicken 65, butter chicken, mushroom masala, spinach pakora, vegetable korma, goat curry.
papad (lentil cracker) and naan (flat bread) at top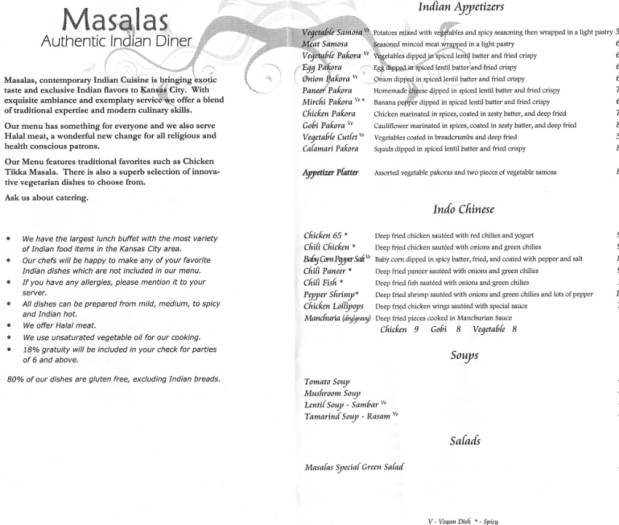 Click on image for page 1 of Masalas menu from November, 2009. Menu page 2 Menu page 3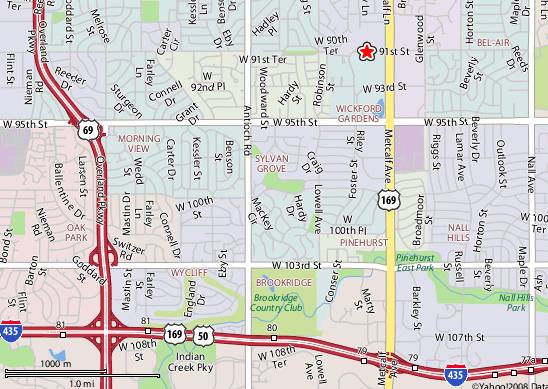 Masalas Indian Restaurant Map
Masalas Indian Restaurant web site Overland Park restaurant guide
Kansas Restaurants Kansas Travel & Tourism Home
copyright 2008-2016 by Keith Stokes