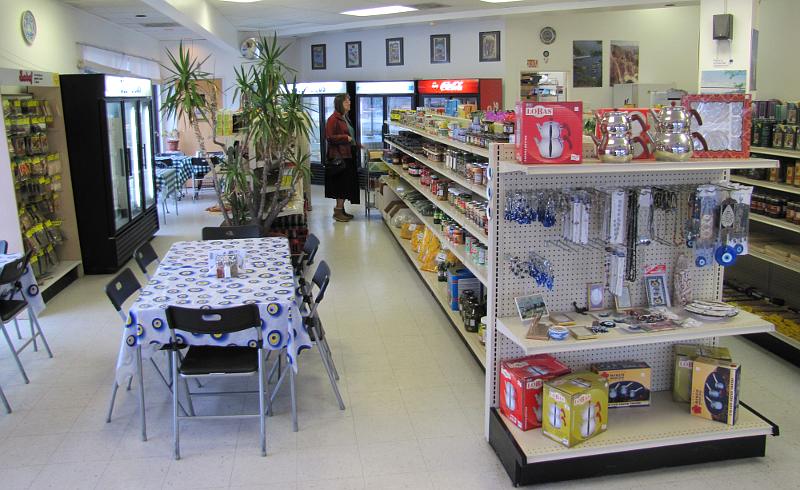 Mediterranean Market - Overland Park, Kansas
This is an archive page. The Mediterranean Market closed on July 21, 2012.
Mediterranean Market in Overland Park, Kansas is a small Turkish grocery with a few tables where food is served. It has been open since 2002. Place your order at the counter, from daily specials or a small selection of 9 dishes available as entrees or sandwiches.
The chicken and lamb kabobs are both quite good - not spicy, just well cooked. The gyro meat is fine, but not quite as flavorful. Entrees come with rice and either salad or the choice of two side dishes. I like the tabouli (cracked wheat, mint, garlic, lemon, tomatoes, green onions) and Turkish green beans. The salad dressing doesn't had enough flavor to make the salad special.
The humus (chickpeas and tahini flavored with olive oil, lemon & spices is also good, but I prefer the roasted red pepper humus.)
The $2.50 serving of homemade baklava is large and sweet, with more honey than most.
I've tried some items from the market at home. I wasn't that impressed with the mortadella (an Italian pork sausage with pistachios), but like the taramosalata (Greek style caviar spread made from carp roe with blended with oil, lemon, and spices).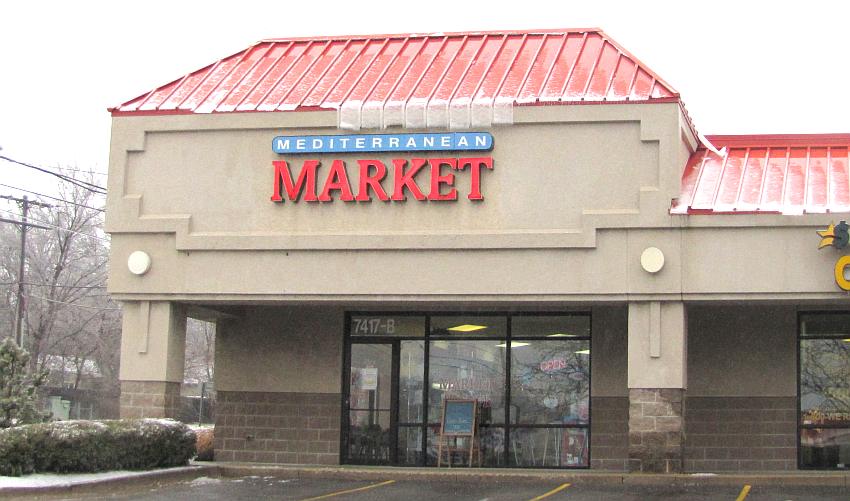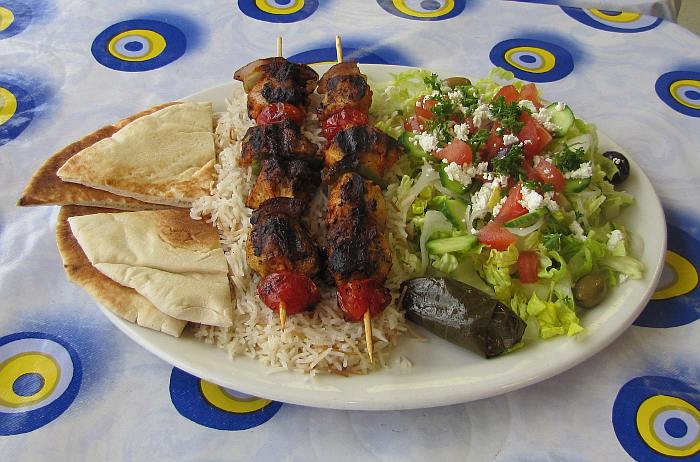 #6 Chicken Shish Kebab Plate - marinated, grilled lamb with tomato, onion & pepper over a bed of long grain rice,
served here with Mediterranean salad (lettuce, onion, tomatoes, cucumbers, parsley, feta cheese and olives),
dolmade (stuffed grape leave), & warm pitta bread - $11.95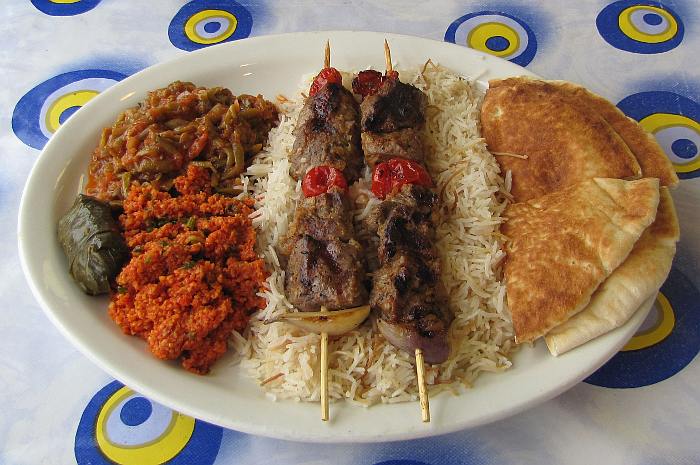 #8 Lamb Shish Kebab Plate - marinated, grilled lamb with tomato, onion & pepper over a bed of long grain rice,
served here with Turkish green beans, dolmade (stuffed grape leave), tabouli & warm pitta bread - $13.95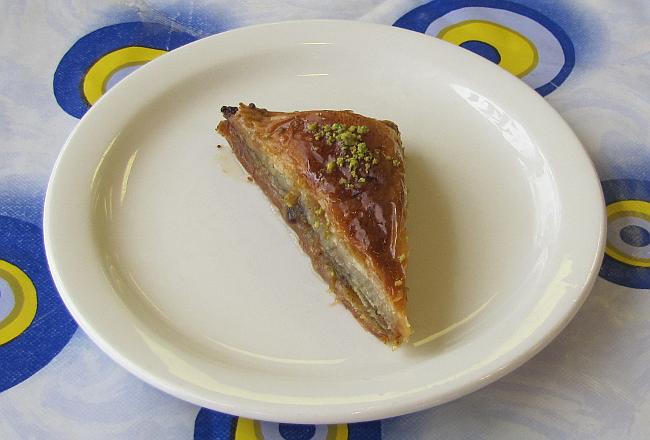 baklava


Mediterranean Market menu from February 2010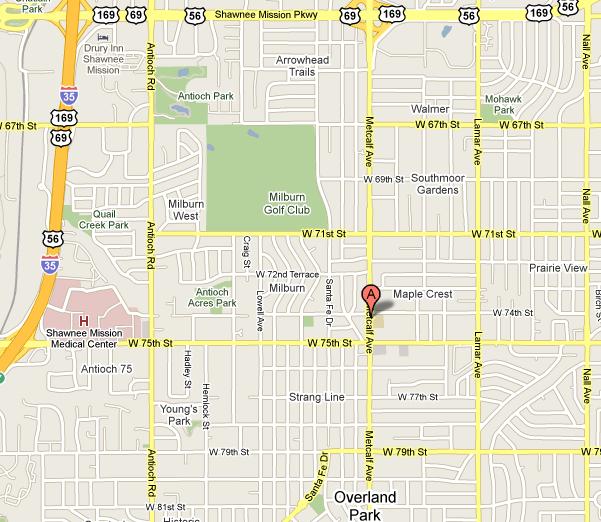 Mediterranean Market map
copyright 2010-2016 by Keith Stokes