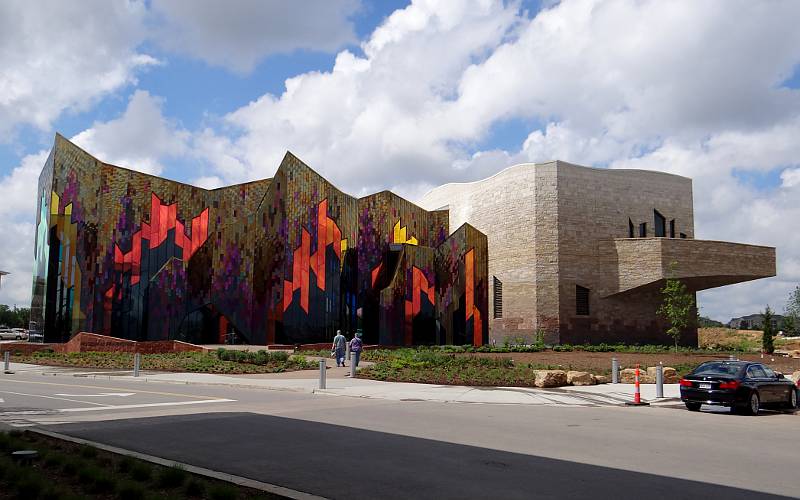 Museum at Prairiefire - Overland Park, Kansas
Museum at Prairiefire is located in the new retail development of the same name in Overland Park, Kansas. Despite the attractive building, this museum has not lived up to its hype.
Visiting the Great Hall is free, but there isn't very much to see or do in the Great Hall. There are fees to visit the children's discovery room or to view rotating temporary exhibits from the American Museum of Natural History. There are long periods between those exhibits.
The most popular free exhibit appears to be the Alive Experience, where you can design and name a dinosaur then step out into the Great Hall and look up at the screen showing you and your dinosaur in real time. Touring the free portions of the museum may take the average person 20 minutes or less.
Tickets for the the Discovery Room for ages 3-12 is $5, $10 for ages 13 and older.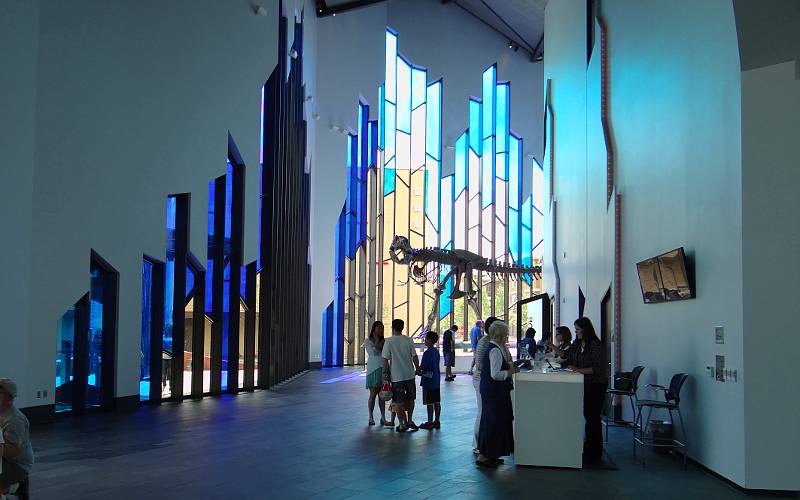 Entrance to the Museum at Prairiefire.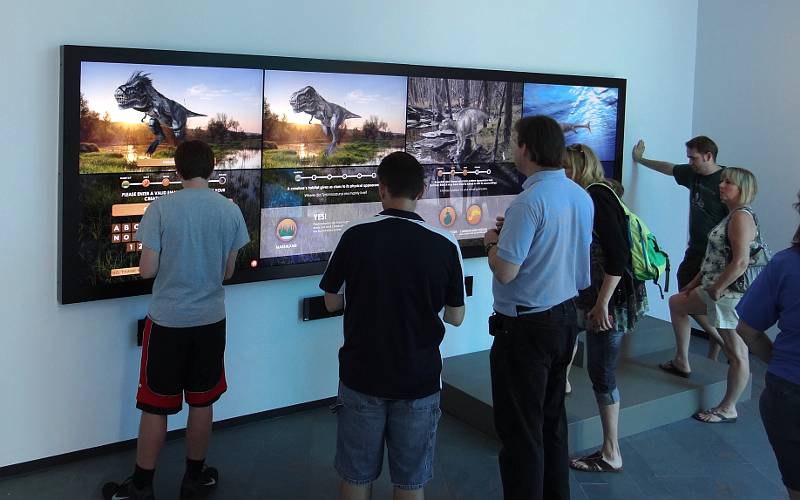 Design a dinosaur in this room - then see it on a TV screen with your party in the Great Hall.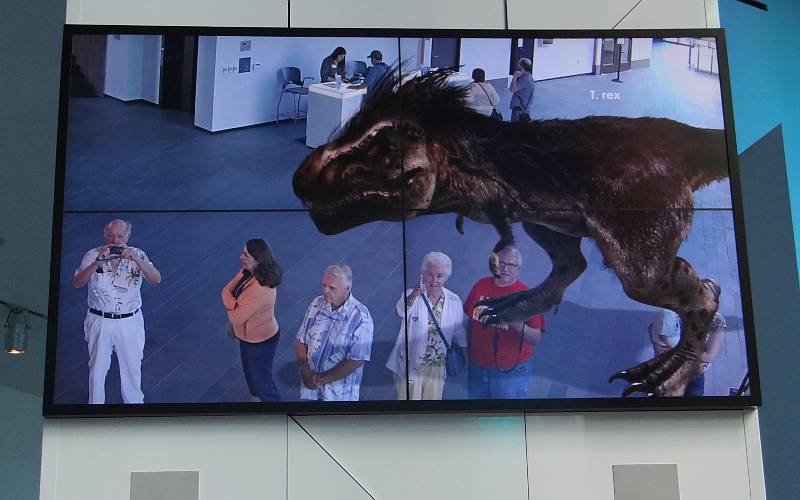 The screen showing dinosaurs created in the previous room.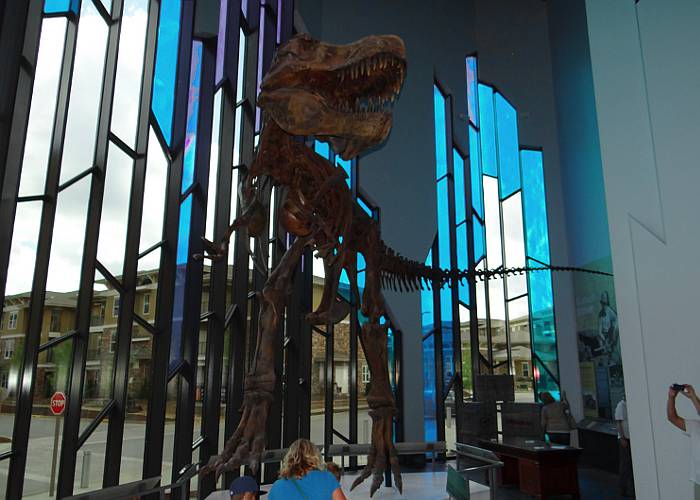 Replica cast of the Tyrannosaurus Rex discovered by Kansas native Barnum Brown.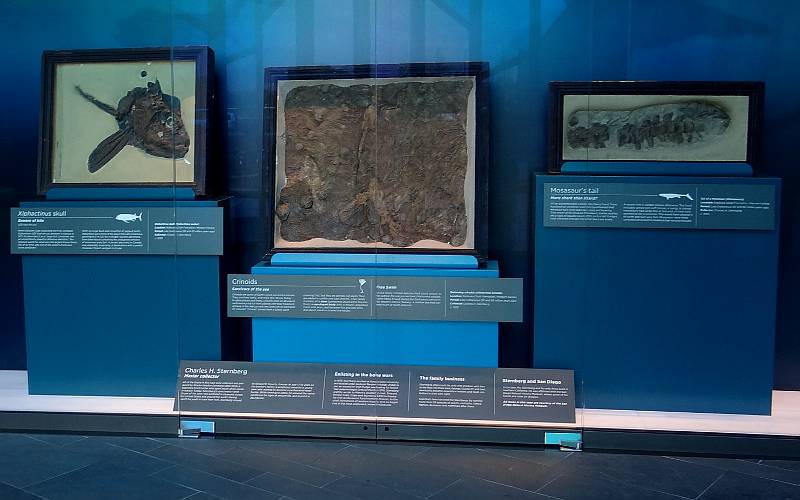 These are the only real fossils in the Museum at Prairiefire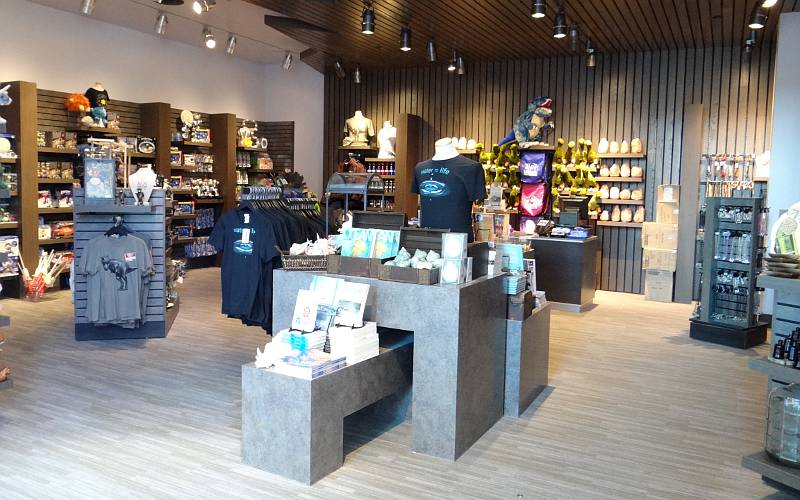 Museum at Prairiefire gift shop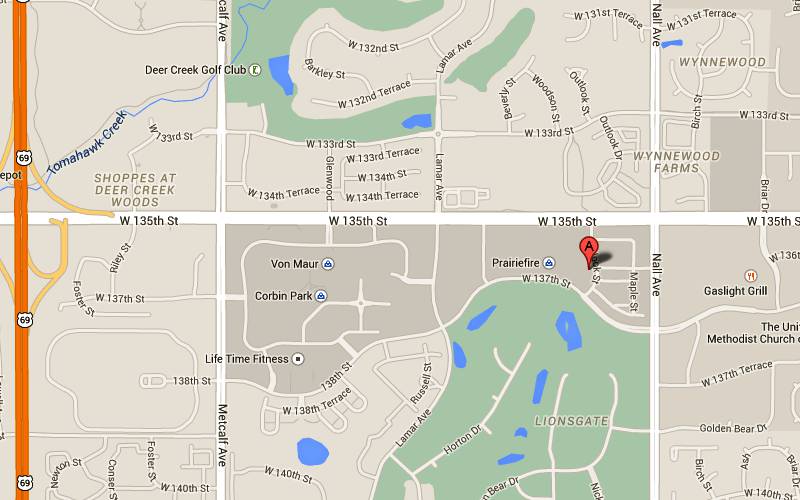 Museum at Prairiefire Map
Overland Park Restaurants & Attractions Kansas Art Museums
Kansas Attractions Kansas Travel & Tourism Home
copyright 2014-2019 by Keith Stokes