Smokey's on the Blvd
8669 West 135th Street
Overland Park, Kansas 66223
(913) 897-7427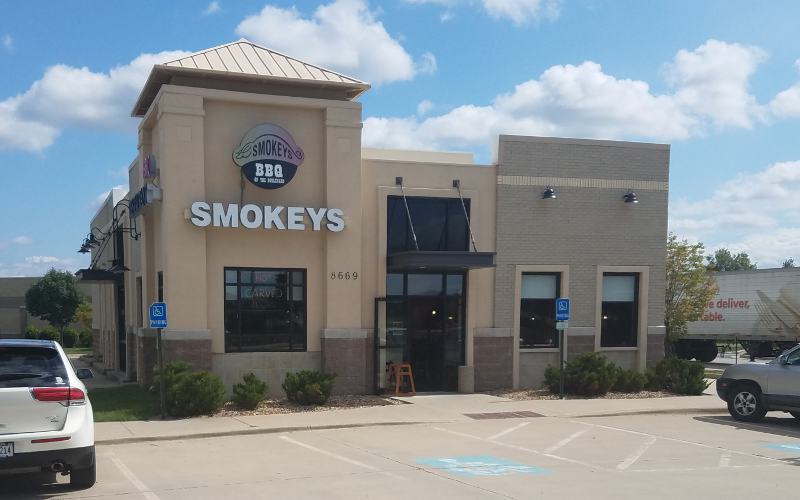 Smokey's on the Blvd - Overland Park, Kansas
This page is an archive page only, Winston Riley anounced that Smokey's on the Blvd was permamently closing on Sunday, July 25, 2021.
Smokey's on the Blvd BBQ is a barbeque restaurant which opened in Overland Park, Kansas in September 2012. It is the first restaurant for owners Rob & Mandy Harris and their son Jason. After several years of operation, they moved to this new, larger location in 2018.
The Smokey's on the Blvd menu is fairly simple: BBQ chicken, ribs, pork, beef, turkey, sausage & burnt ends, along with a couple of alternatives for children. The side dishes are mostly made in house: BBQ pit beans, potato salad, cole slaw, mac & cheese and salad, along with pre made fries, onion rings and breaded mushrooms.
We have tried four of the meats so far. The sausage and pork ribs are good, but the burnt ends are better and the pulled pork is a standout with great flavor & texture. The servings are a little smaller than many area BBQ restaurants. Overall, they are reasonable, but they have increased 40-60% from 2015-2018.
The beans are sweet and have been cooked for a long time. Their flavor is superior, but I think they would be better with a different meat then the beef which was in the serving we tried. The onion rings are above average and the French fries are very good. The BBQ egg rolls are an unusual item which is definitely worth trying!
There are three sauces at Smokey's on the Blvd, both of them are dark, sweet, typical Kansas City barbeque sauces. The "hot" version isn't terribly hot, but is my favorite by far. There is also a creamy BLVD sauce which they say is low in carbohydrates.
The first couple of years, I gave this restaurant a rating of good, but as of 2015 it has moved up to superior and it is worth a drive across town to eat at Smokey's.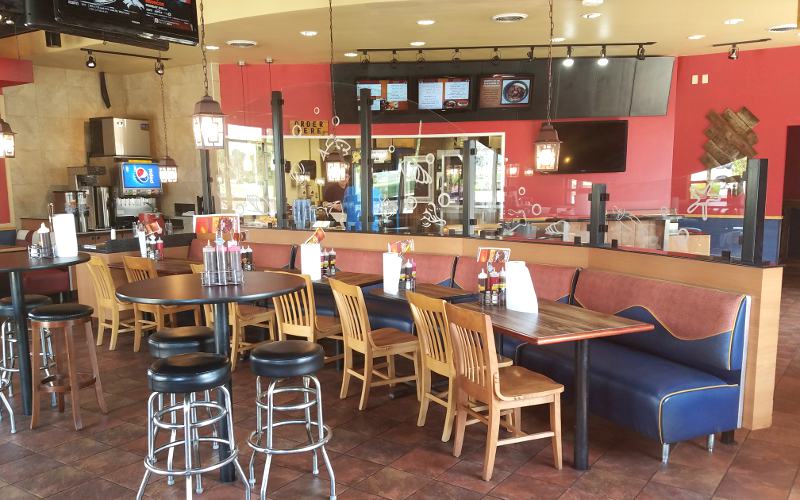 This is about half of the dining area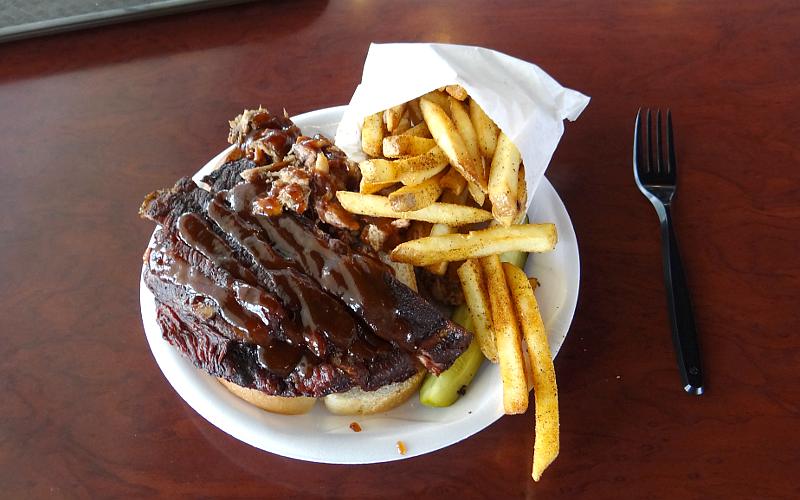 $14.99 Combo Plate -ribs & pulled pork with seasoned fries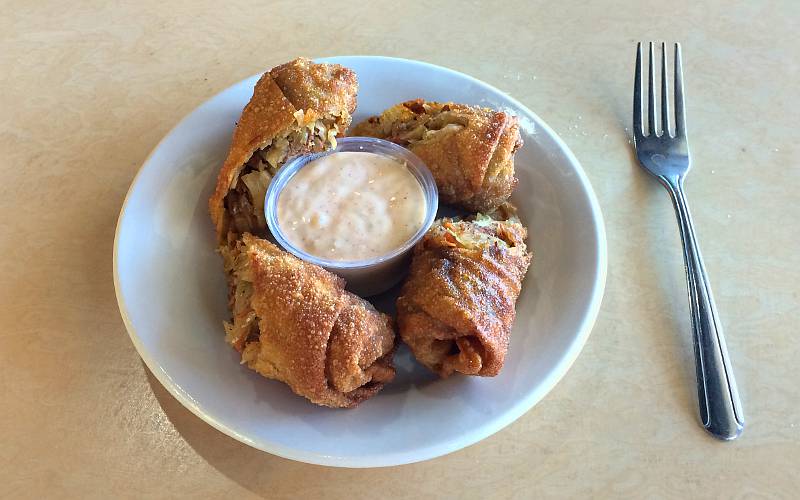 BBQ egg rolls 2/$7.99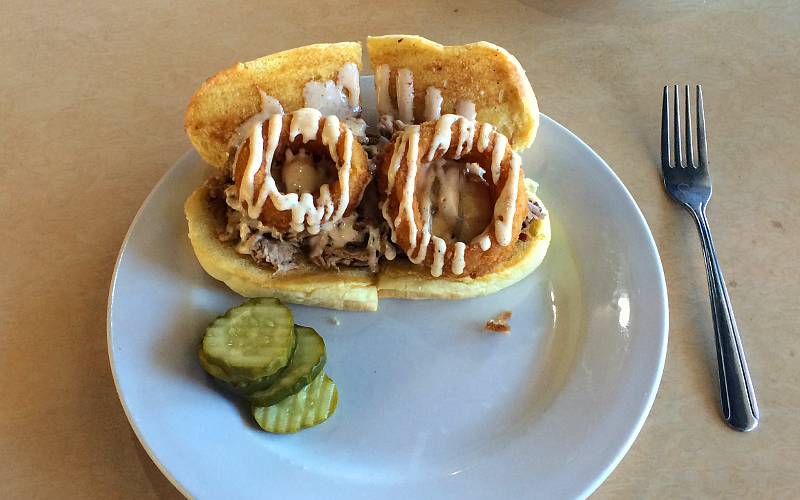 The BLVD (pulled pork topped with havarti cheese, 2 onion rings and low carb BLVD sauce) $8.59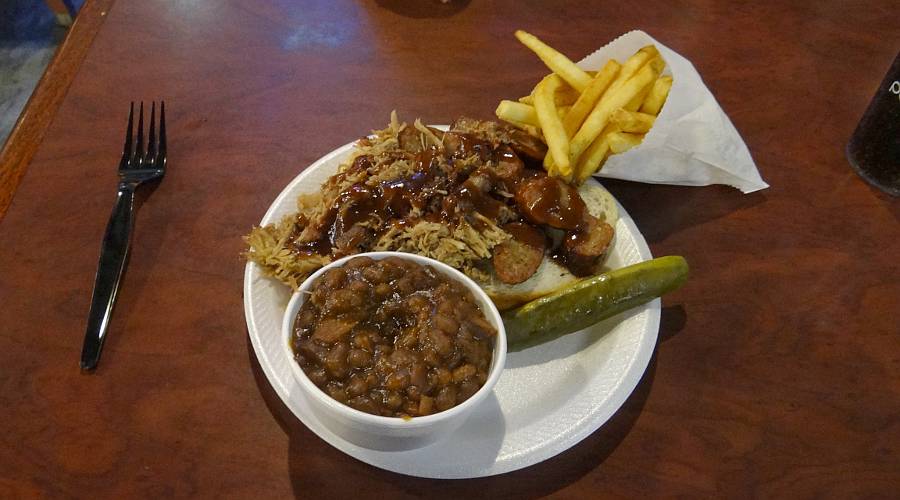 $13.99 Combo Plate - pulled pork & sausage with baked beans & fries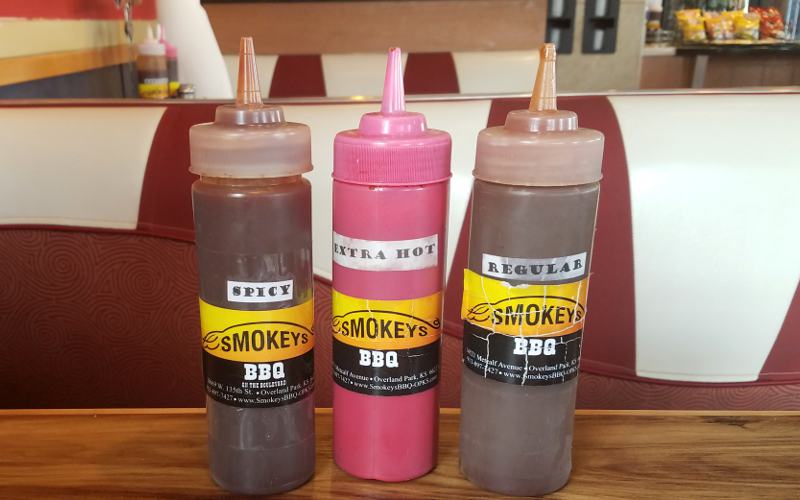 Smokey's on the Blvd's barbeque sauces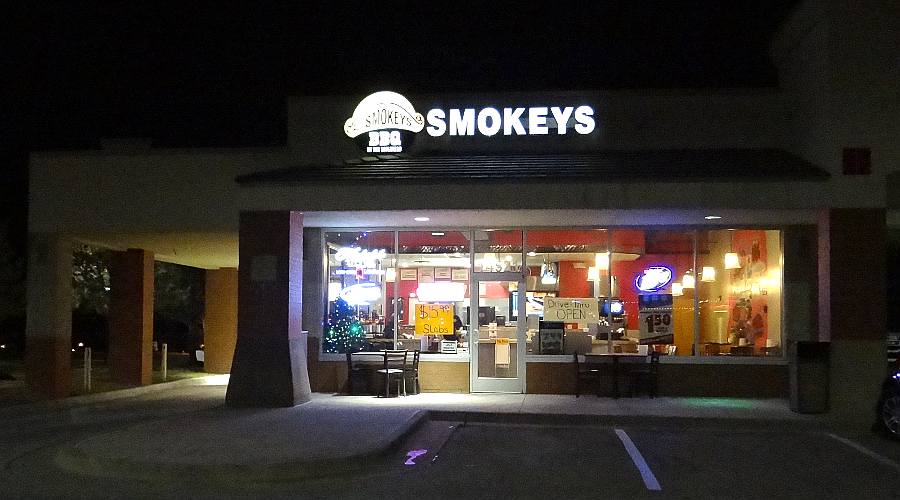 Smokey's on the Blvd's original location at 14521 South Metcalf, Overland Park, Kansas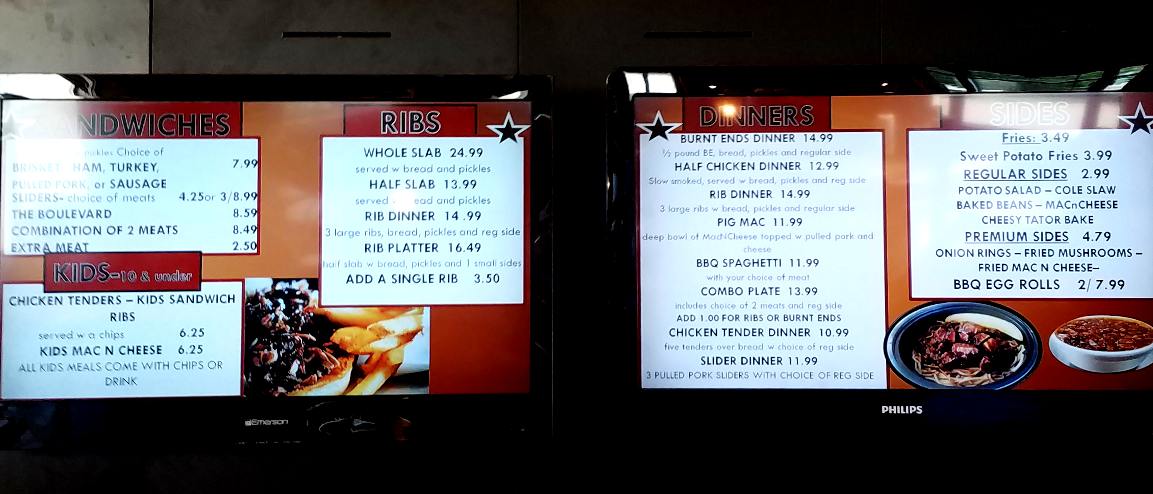 Smokey's on the BLVD menu from September 2018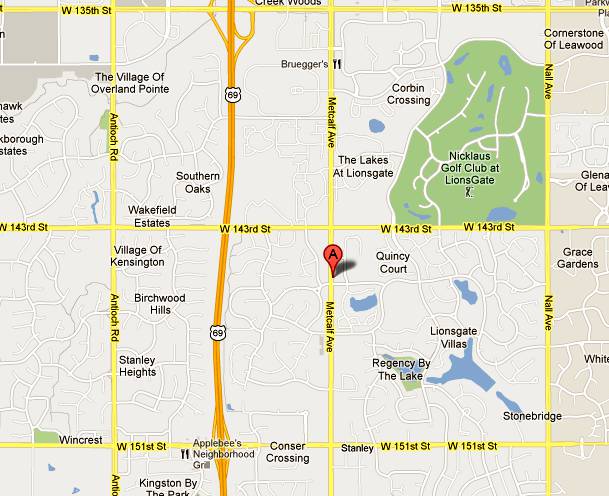 Smokey's on the BLVD map
Overland Park Restaurants & Attractions
Kansas Restaurants Kansas Travel & Tourism Home
copyright 2013-2019 by Keith Stokes