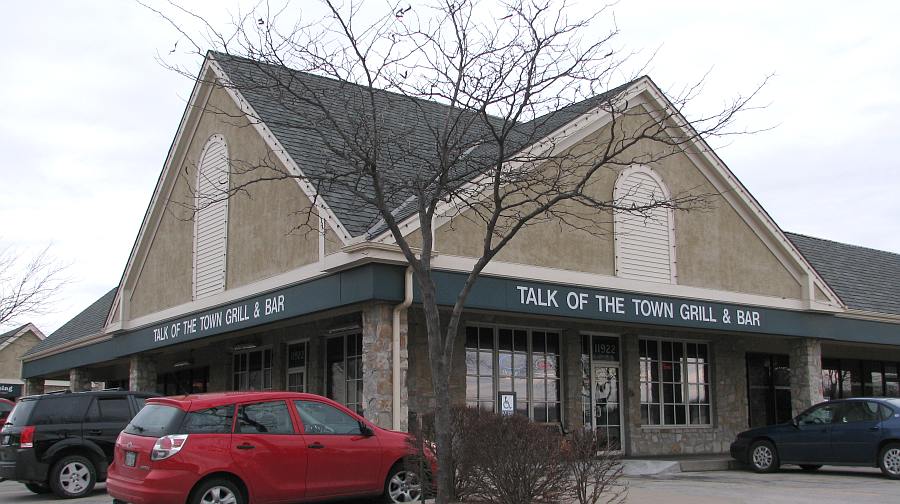 Talk of the Town Grill & Bar is one of the few Overland Park, Kansas restaurants to offer a full menu until midnight. Talk of the Town offers a wide selection of hamburgers, sandwiches and salads, plus pizza and just 8 entrees. Most meals start at about $8 and the most expensive item on the menu (Kansas City Strip) is only $16.99 with a salad and the choice of two sides.
TotT introduced a new menu in November, 2009 and I was sorry to see that a couple of the items we have enjoyed the most are no longer on the menu. The entree that I enjoyed the most that remains on the menu is the grilled salmon (8 ounce grilled honey glazed salmon filet served on bed of wild rice). They also have some good appetizers: seven kinds of chicken wings (I like the Caribbean jerk) and delicious huge beer batter onion rings.
Talk of the Town also has a Sunday brunch buffet, but the one time we tried it, I was disappointed. Talk of the Town squeezes a lot of items (particularly meats) into the small space devoted to the Sunday buffet, but while they also had a nice selection of fruits, there is only a small selection of vegetables and salads. The buffet item that I enjoyed the most was the bacon.
The main disappointment with the Brunch buffet, was that most dishes were only luke warm. Also, the large crab legs had been cooked so long that they didn't have much flavor. They were so over cooked that the shells would no longer crack open. When you twisted a leg to open it, the shell would limply bend.
Service was not very good the first couple of times I dined at Talk of the Town, but was very good on my last visit.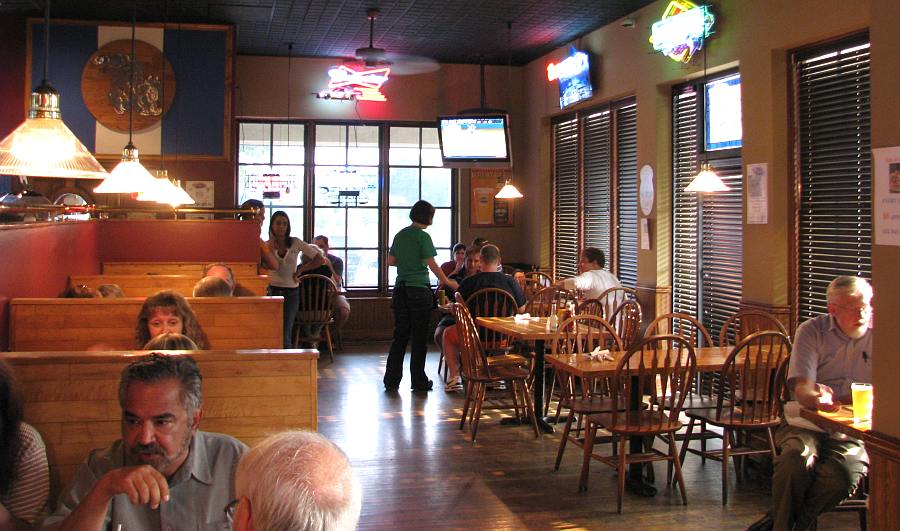 Caribbean jerk chicken wings ($8.49)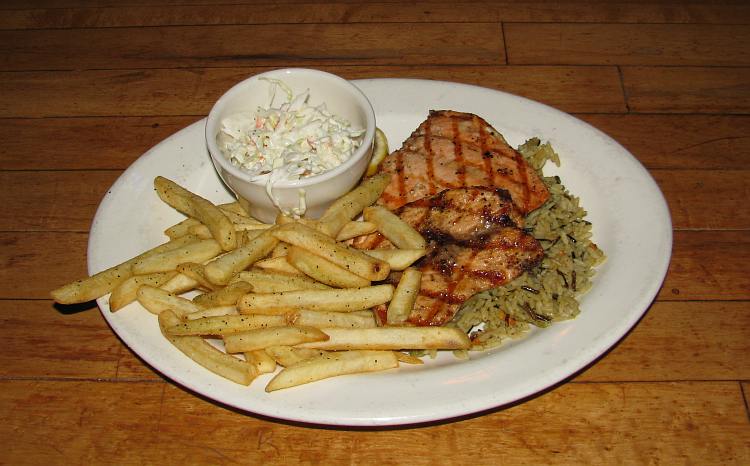 Grilled salmon on a bed of long grin rice with seasoned French fries and coleslaw ($11.99). The creamy coleslaw isn't
too sweet and has great flavor. I also liked the seasoned fries.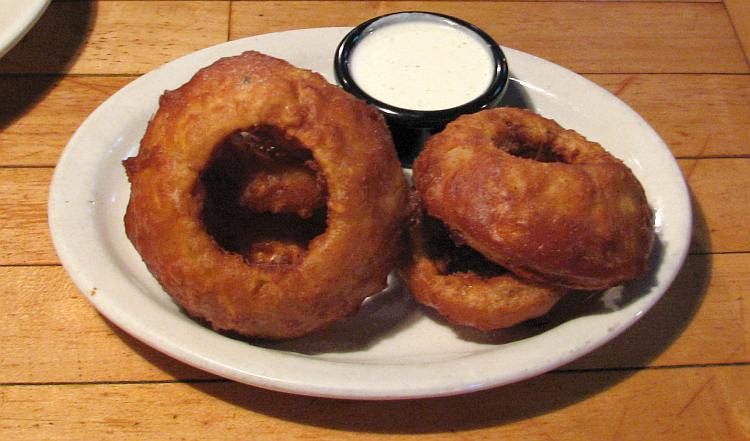 Half order of beer battered onion rings with ranch dressing ($4.99)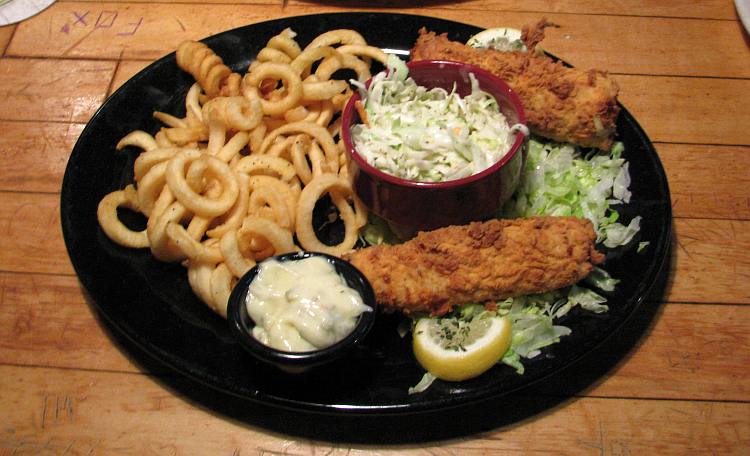 Fish & chips with coleslaw ($9.99) I tried this before the new menu and was unimpressed. I'm hoping that the
cod fillets have changed since this photo was taken.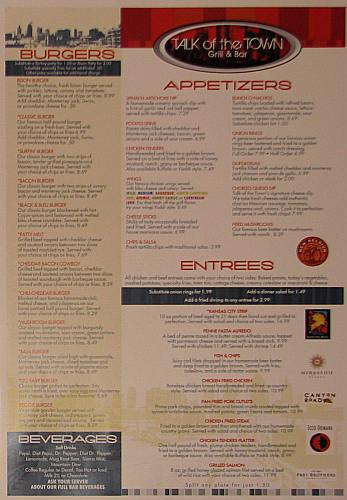 Click on the image for a larger version of the new
November, 2009 Talk of the Town Menu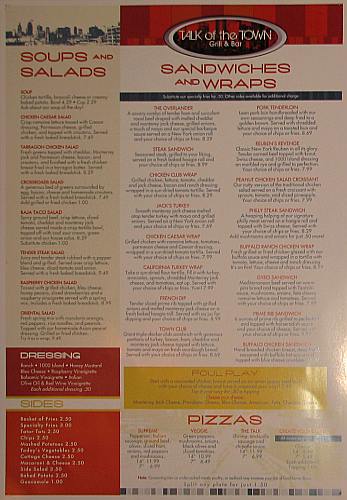 Click on the image for a larger version of the
Talk of the Town Sandwich and salad menu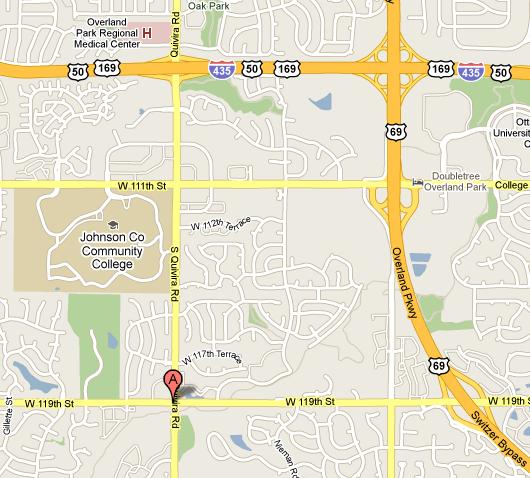 Talk of the Town map
Talk of the Town web site
Kansas Attractions Kansas Travel & Tourism Home
copyright 2008-2009 by Keith Stokes