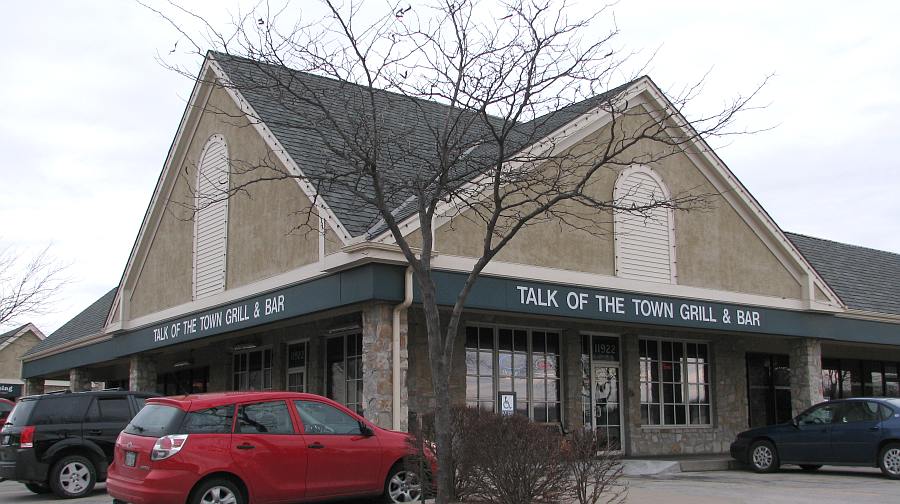 Talk of the Town Grill & Bar is one of the few Overland Park, Kansas restaurants to offer a full menu until midnight. Talk of the Town offers a wide selection of hamburgers, sandwiches and salads, plus pizza and just 8 entrees. Most meals start at about $9 and the most expensive item on the menu (Steak Filet Medallions) is $19.99 with a salad and the choice of two sides.
Talk of the Town's has several good appetizers: seven kinds of chicken wings (I like the Caribbean jerk) and delicious huge beer batter onion rings.
Talk of the Town also has a Sunday brunch buffet, but the one time we tried it, I was disappointed. Talk of the Town squeezes a lot of items (particularly meats) into the small space devoted to the Sunday buffet, but while they also had a nice selection of fruits, there is only a small selection of vegetables and salads. The buffet item that I enjoyed the most was the bacon.
Service has been irregular and was quite slow several of the times that I have dined at Talk of the Town, but was very good on my last visit.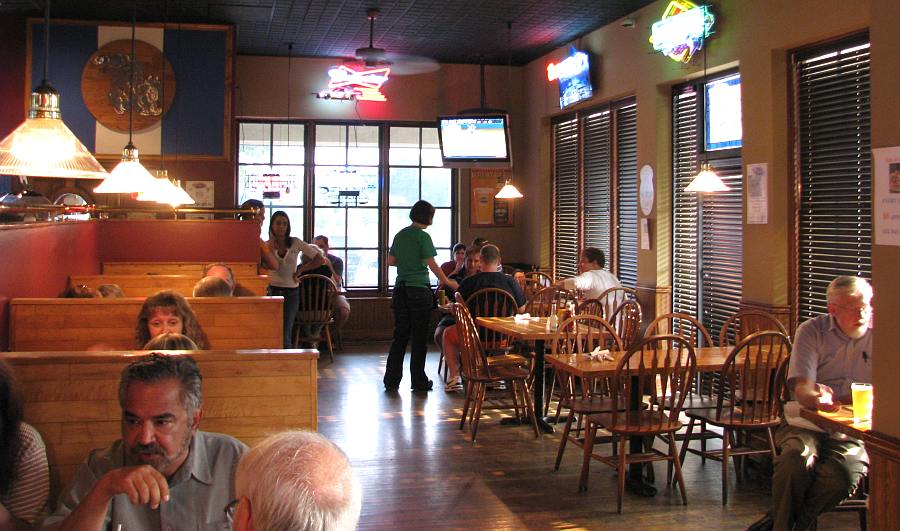 Talk of the Town dining room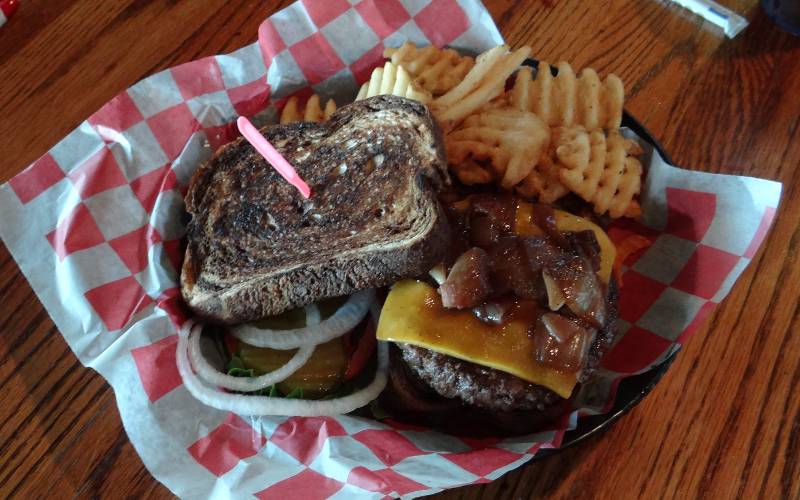 Patty melt ($7.69)

Caribbean jerk chicken wings ($8.49)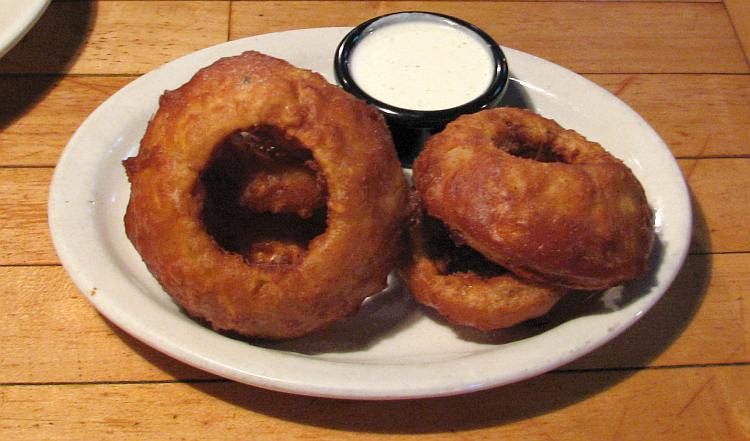 Half order of beer battered onion rings with ranch dressing ($4.99)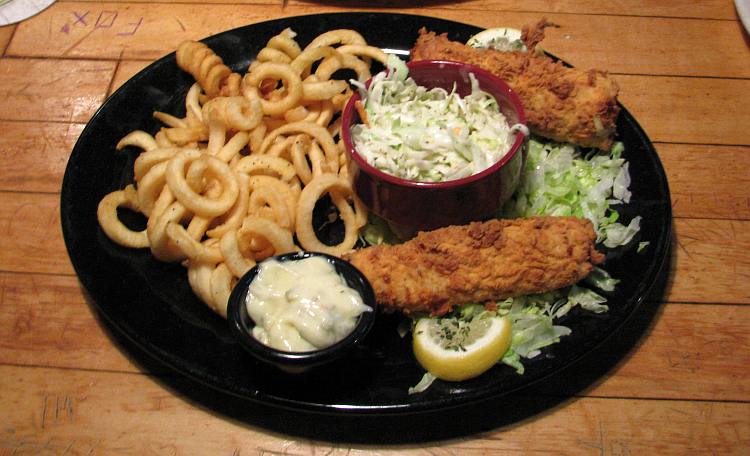 Fish & chips with coleslaw ($9.99) I tried this before the new menu and was unimpressed. I'm hoping that the
cod fillets have changed since this photo was taken.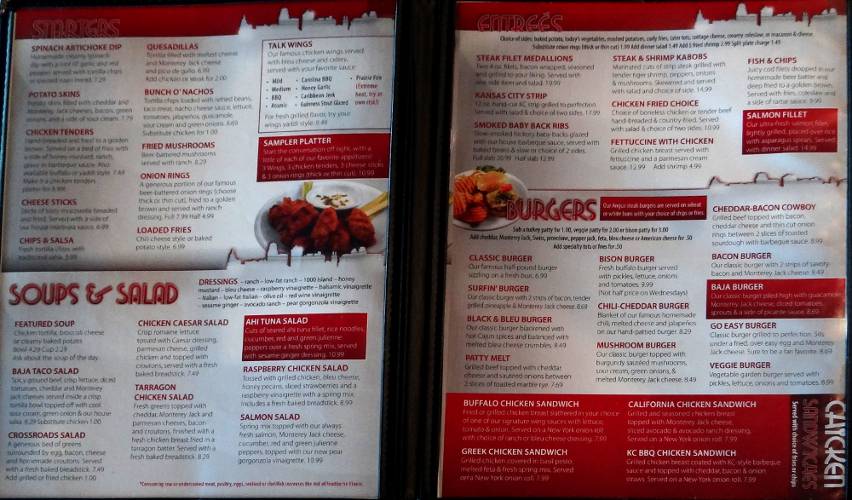 Click on the image for a larger version of the new
July 2013 Talk of the Town Menu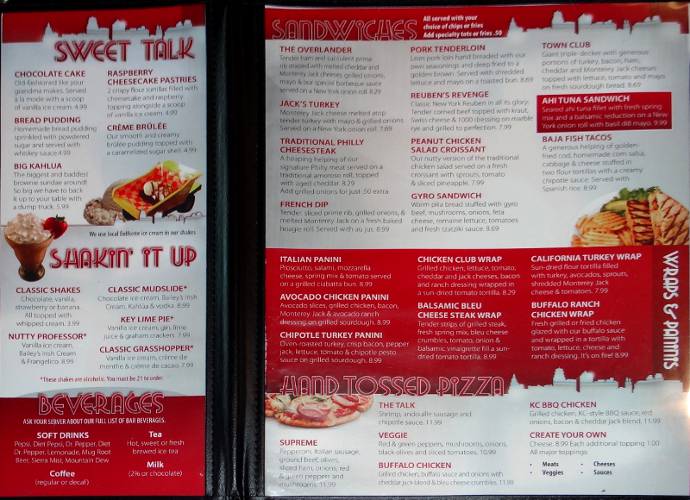 Click on the image for a larger version of the
Talk of the Town Sandwich and pizza menu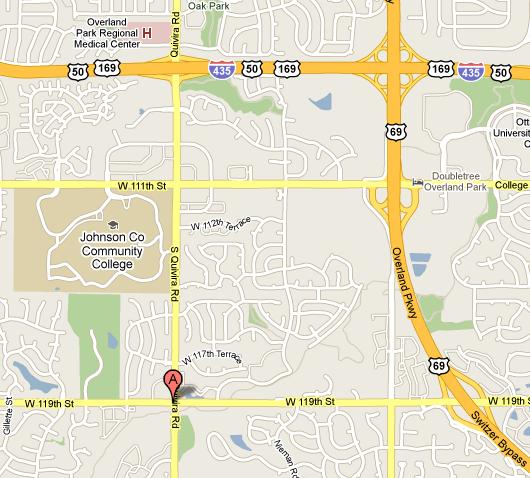 Talk of the Town map
Talk of the Town web site
Kansas Attractions Kansas Travel & Tourism Home
copyright 2008-2015 by Keith Stokes