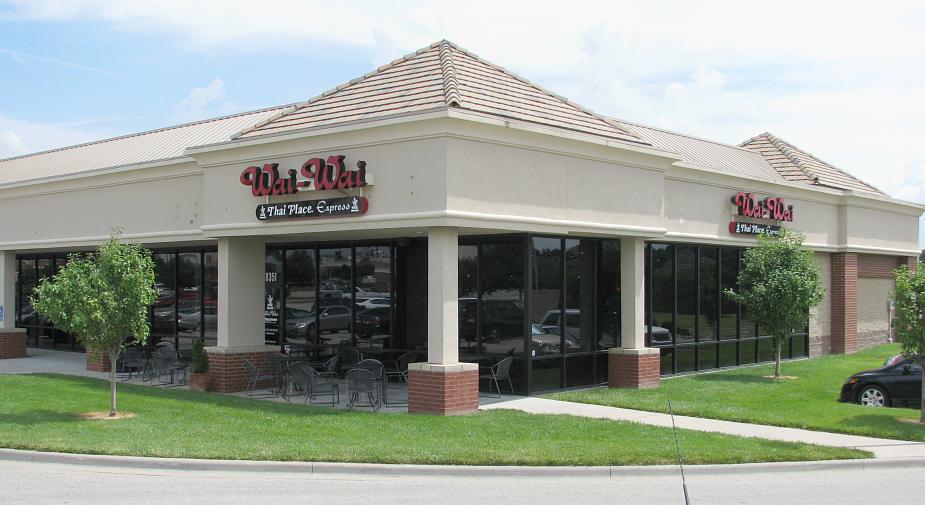 Wai-Wai Thai Place Express - Overland Park, Kansas
Wai-Wai Thai Place Express is the Overland Park, Kansas fast food style operation by the Kansas City area Thai Place chain of restaurants. Wai-Wai serves good, inexpensive Thai food, fairly fast. You order and pay at the counter, are given a glass to get your own beverage and the food is brought to your table in about 10 minutes.
I've enjoyed every dish I have had at Wai-Wai. I think I would enjoy the chicken laab (minced meat tossed with fresh mint, red onions, dried chili, scallions, cilantro and fresh lime served with fresh cabbage) more without the mint, but it is still good. And a bargain at $7.95.
The best meal that I have found so far, is the "Seafood Lovers" - the choice of salmon, catfish, mussels or shrimp with the choice of three sauces, served with steamed rice, choice of soup or house salad and two small crab Rangoon for $11.95. I went with the salad which was dressed with a delicious sweet mustard sauce. The mussels turned out to be a perfect match for the THai Sweet Chili Sauce.
The Thai spicy stir fried chicken has very good flavor. It is not "hot" even when ordered that way, but you can make up for that with a few ladles of the "Thai chili's" in fish sauce, which heats it up nicely. There is a small sauce bar next to soda machines.
The $5.95 miniature garlic pork rib appetizer (marinated pork ribs, fried crisp and served with sriracha sauce) is also tasty.

Wai-Wai kitchen and counter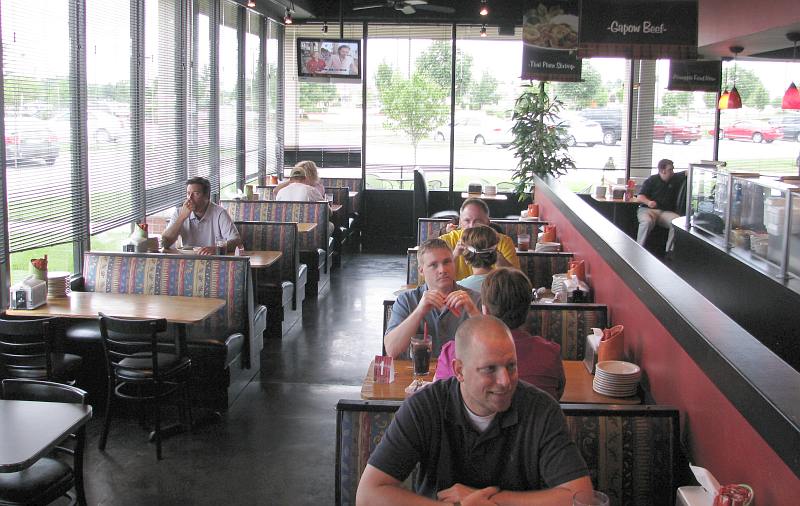 Wai-Wai dinning room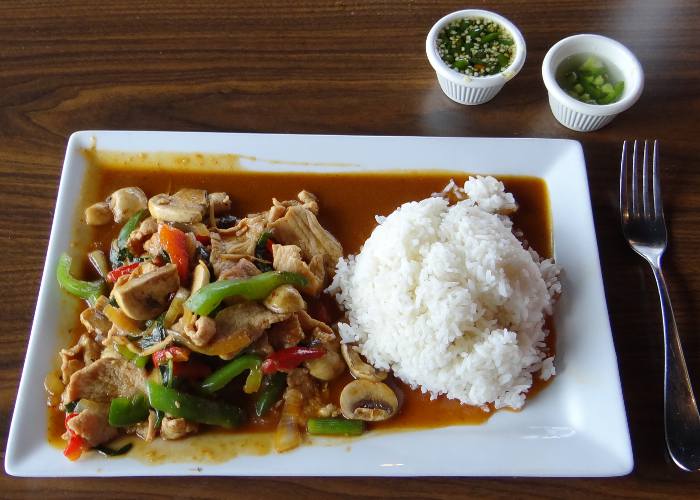 Moo Phad Phet - Stir fried port with mushrooms, bell peppers jalapenos, onions and scallions in
spicy red curry sauce served with jasmine rice ($9.95)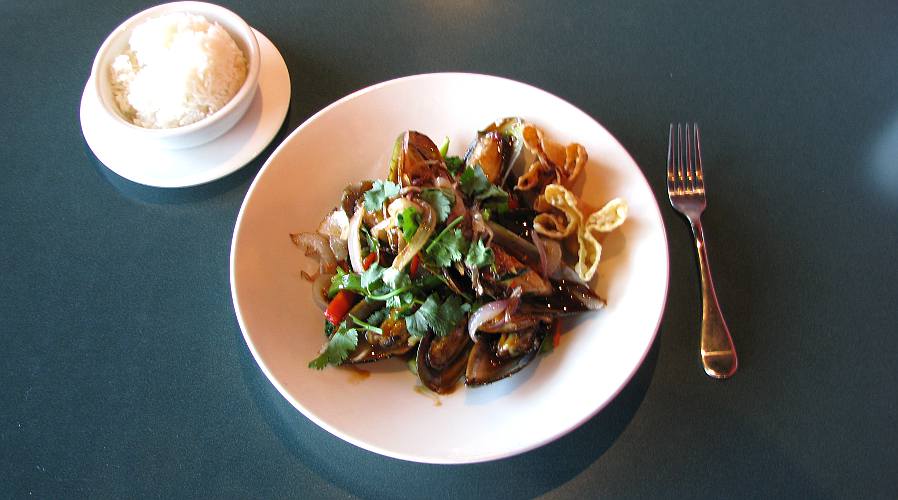 Mussels with Thai sweet chili sauce ($11.95 with salad)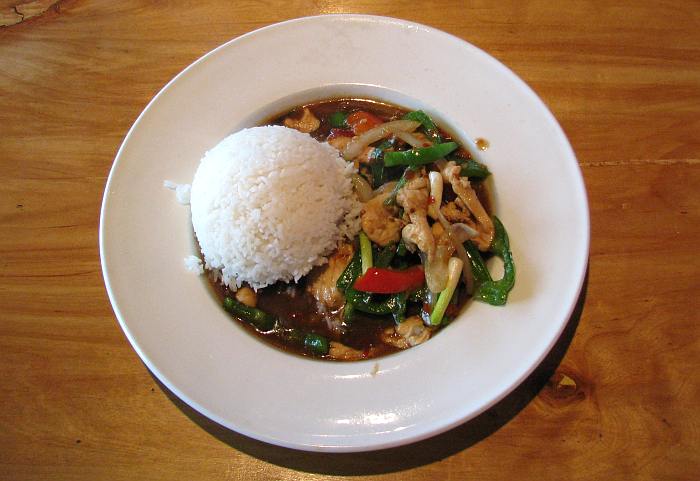 Thai spicy stir fried chicken - $9.95 with steamed rice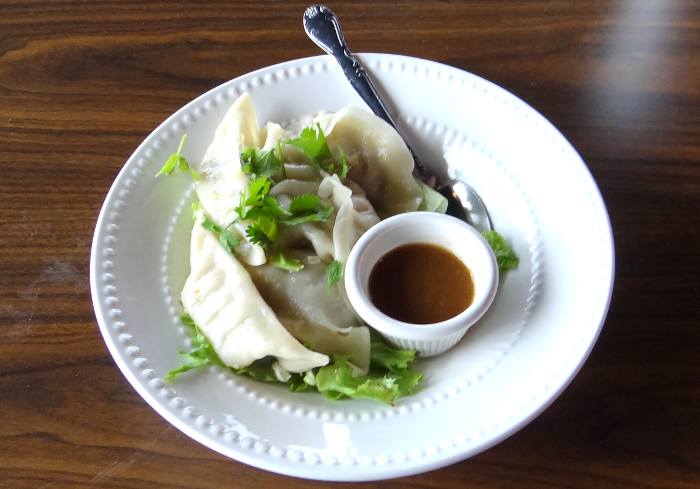 Thai Place Dumplings - Steamed dumplings made with chicken, pork, shrimp, ginger, shiitake mushrooms
and cilantro, topped with roasted garlic and sesame oil served with ginger garlic glaze ($5.95)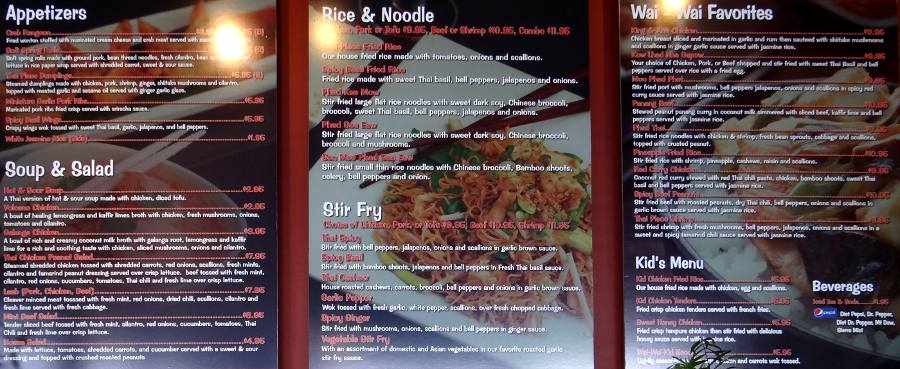 Click on the image of the April 2013 Wai-Wai Thai Place Express menu for a larger image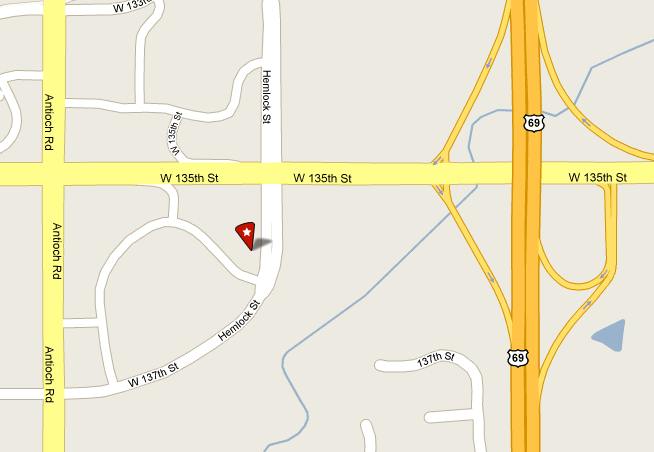 Wai-Wai Thai Place Express Map
copyright 2009-2013 by Keith Stokes