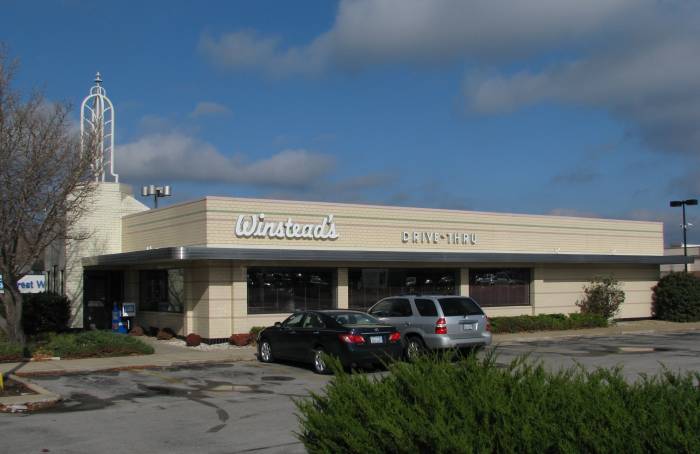 Winstead's Steakburgers - 103rd & Metcalf in Overland Park, Kansas.
The first Winstead's Steakburger opened as a drive in on the Kansas City, Missouri County Plaza in 1940. The original owner, Katherine Winstead, had started other drive in restaurants in Springfield, Illinois and Sedalia, Missouri. Winstead's opened additional Kansas City area locations in the 1980s and there are presently 6 Winstead's in Kansas, with 3 Winstead's in Overland Park. The other two Overland Park locations are at 10313 Metcalf and 10711 Roe.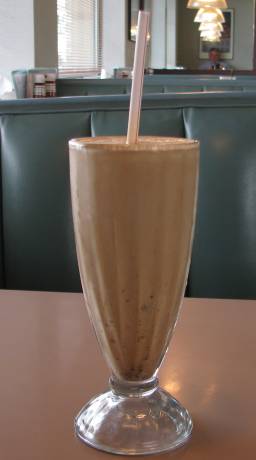 Winstead's Steakburgers has a very loyal following and there are people that think they have the best hamburgers anywhere. Although I enjoy Winstead's, I have never felt that strongly. Prior to preparing for this review, it had been a couple of years since I had been in a Winstead's.
This visit was in early November of 2008 and I visited the Winstead's near 103rd Street and Metcalf. I walked in about 12:45PM on a Wednesday and saw the familiar, appealing retro, diner like interior. The dinning room was only a quarter full, but there were at least as many tables that had not been bussed has were occupied. This included all of the booths in the larger dining room, but I mostly found clean tables on the smaller side of the restaurant.
Menus were already on the table and I quickly photographed the menu and selected what I wanted to eat. But it was a long wait for a waitress to come over. When she finally took my order, it was at least 15 minutes more before my hot fudge malt came. I didn't get water until after she brought my food, 10 minutes later. At the end of he meal I also had to wait a long time to pay my check, and the un-bussed booth closest to me was still dirty.
But let me get on to the positive things. Other than the tables, the Winstead's was spotless and I enjoyed the food. The malt was very good and reasonably priced. The burger was above average, the French fries were average and the onion rings were the best I have had in a couple of months.
As long as they don't make a habit of the slow service, I can definitely recommend Winstead's. I will be trying another Overland Park location in the next few weeks.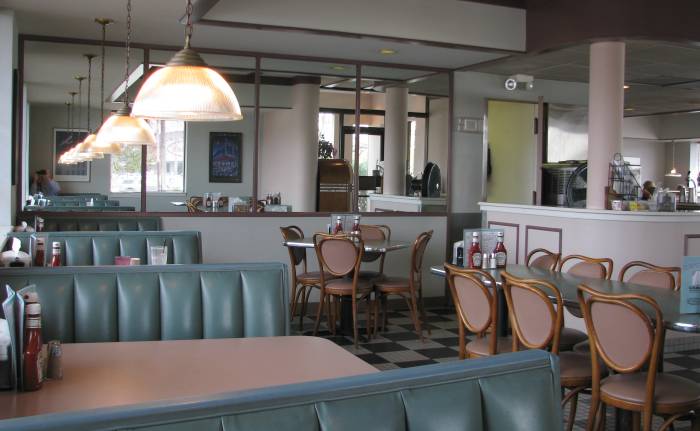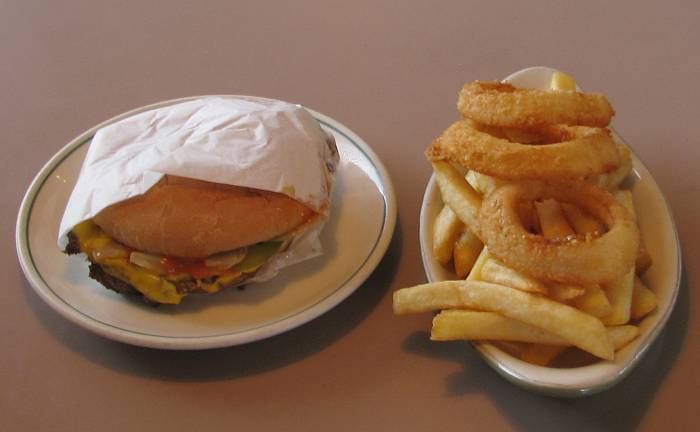 Single Winstead Steakburger with cheese ($2.61) & 50/50 French fries & onion rings ($2.19)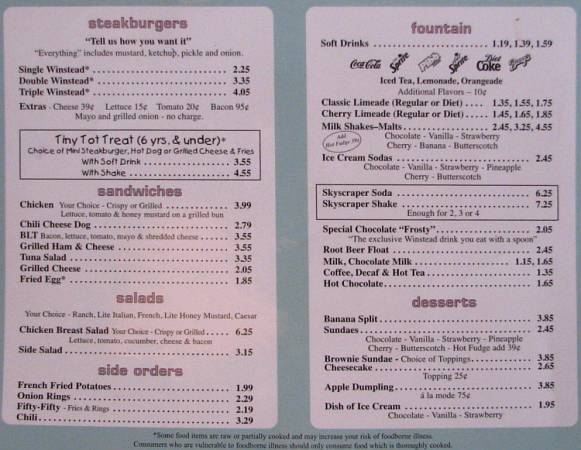 Click on image to see Winstead's November 2008 menu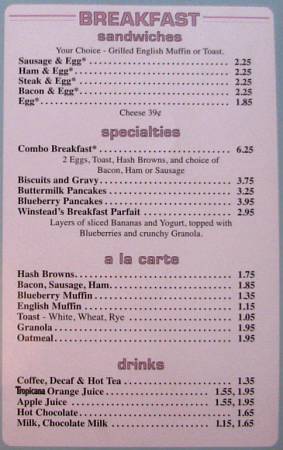 Winstead's breakfast menu

Overland Park Restaurants & Attractions Winstead's website
Kansas Attractions Kansas Travel & Tourism Home
copyright 2008 -2009 by Keith Stokes