Winstead's Steakburgers

10313 Metcalf
Overland Park, Kansas 66212

Archive only.
Closed in summer of 2015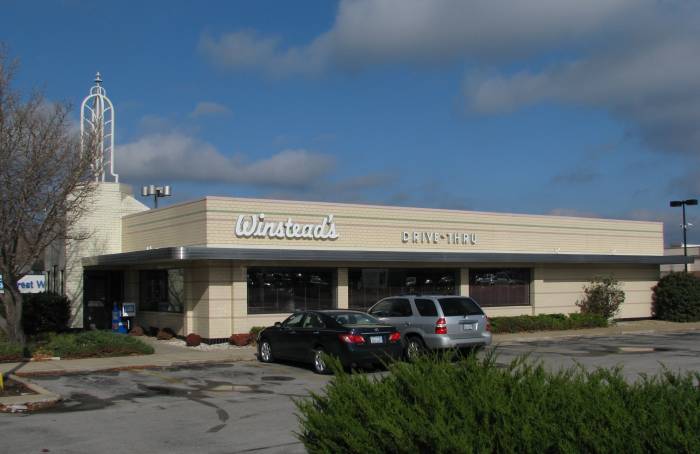 Winstead's Steakburgers - 103rd & Metcalf in Overland Park, Kansas.
Archive only page. This location closed in 2015.
The first Winstead's Steakburgers opened as a drive in on the Kansas City, Missouri County Plaza in 1940. The original owner, Katherine Winstead, had started other drive in restaurants in Springfield, Illinois and Sedalia, Missouri. Winstead's opened additional Kansas City area locations in the 1980s and there are presently 6 Winstead's in Kansas, with 3 Winstead's in Overland Park. The other two Overland Park locations are at 8036 Metcalf and 10711 Roe.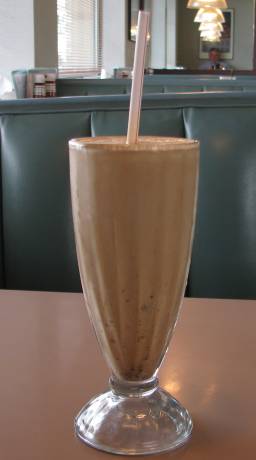 The Winstead's chain is owned by the Haddad Restaurant Group, which also owns the Plaza III and Fred P. Ott's Bar & Grills.
Winstead's Steakburgers has a very loyal following and there are people (including The New Yorker's Calvin Trillin) that think they have the best hamburgers anywhere. Although I enjoy Winstead's, I have never felt that strongly. Prior to preparing for the first review, it had been a couple of years since I had been in any Winstead's.
This Winstead's is located near 103rd Street and Metcalf in Overland Park, Kansas. Like the other locations, it has a familiar, appealing retro, diner like interior. The exterior has a clean design and a white metal tower which has become the chain's logo.
Menus are already on the tables and other than occasional small price increases, the menu is virtually unchanged since my first visit to this location in 2008.
The malts are very good and reasonably priced. The burgers are well made, but have tiny patties, like hamburgers from the 50s or 60s. The $5.15 triple Winstead steakburger has about as much meat as a standard burger at many restaurants today. The burgers come with mustard, ketchup, pickle & onion. There is no additional charge for grilled onions or mayo, but any other item (cheese, lettuce, tomato or bacon) is extra.
The French fries are average, but the onion rings are some of the better ones around. The chili is superior, meaty, with only a few beans. The chili isn't very spicy, but Tabasco sauce is available to heat the chili up.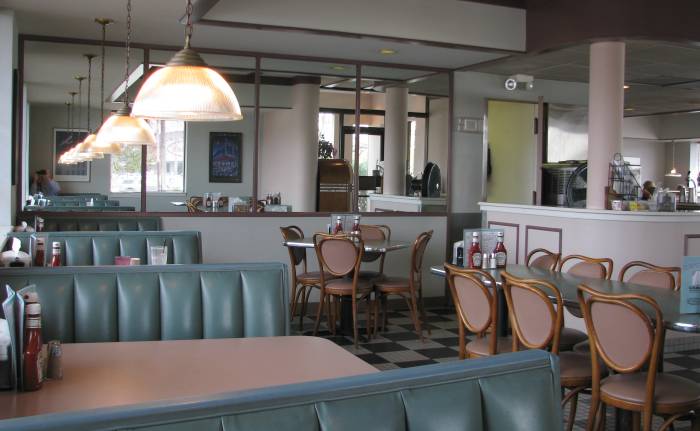 Winstead's dining room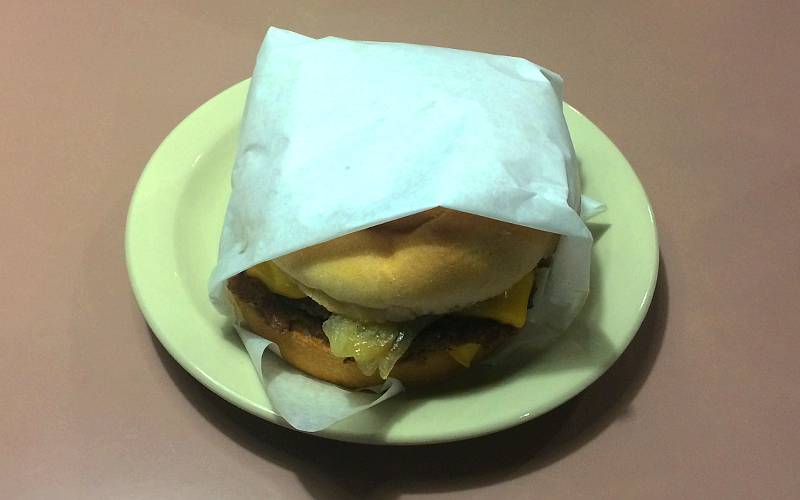 Triple Winstead Steakburger with cheese & grilled onions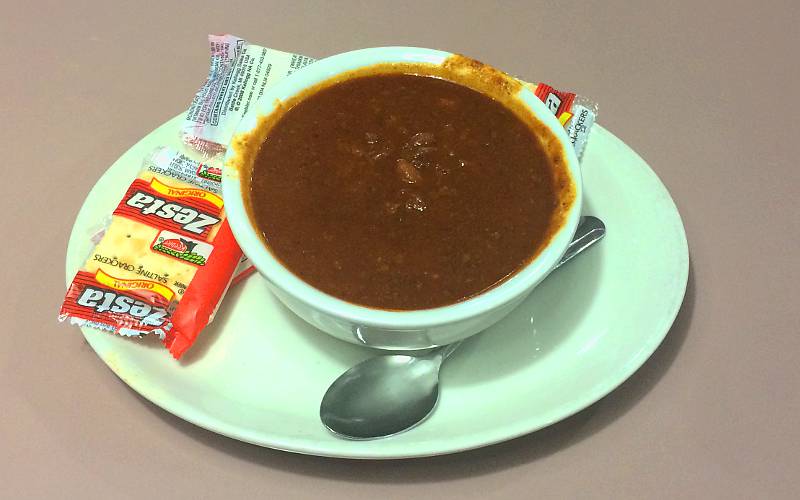 Chili ($3.79)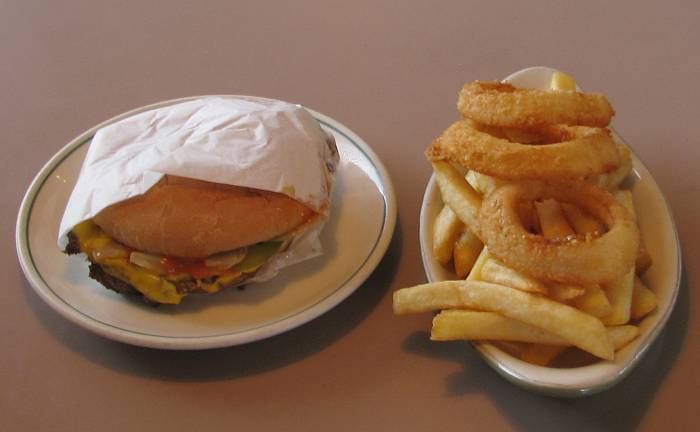 Single Winstead Steakburger with cheese ($2.95) & 50/50 French fries & onion rings ($2.79)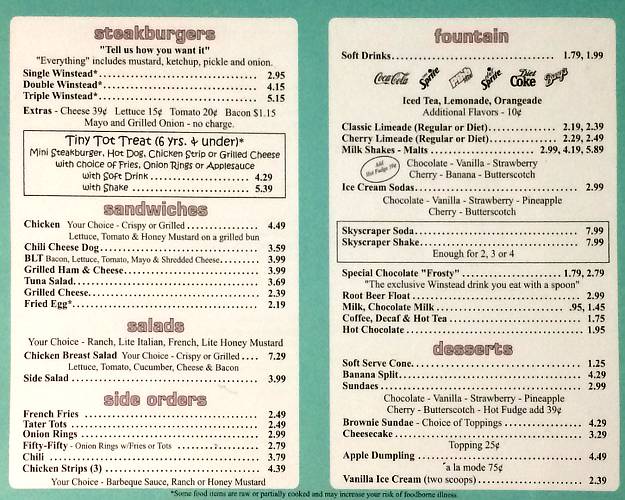 Winstead's January 2015 menu
Overland Park Restaurants & Attractions Winstead's website
Kansas Attractions Kansas Travel & Tourism Home
LS1/15 Copyright 2008 -2016 by Keith Stokes