Great Overland Station
701 N. Kansas Avenue
Topeka, Kansas 66608
(785) 232-5533

Tuesday - Saturday 10-4 Sunday noon - 4
Last admission at 3:15

Adults $6 Seniors $5 6-12 $2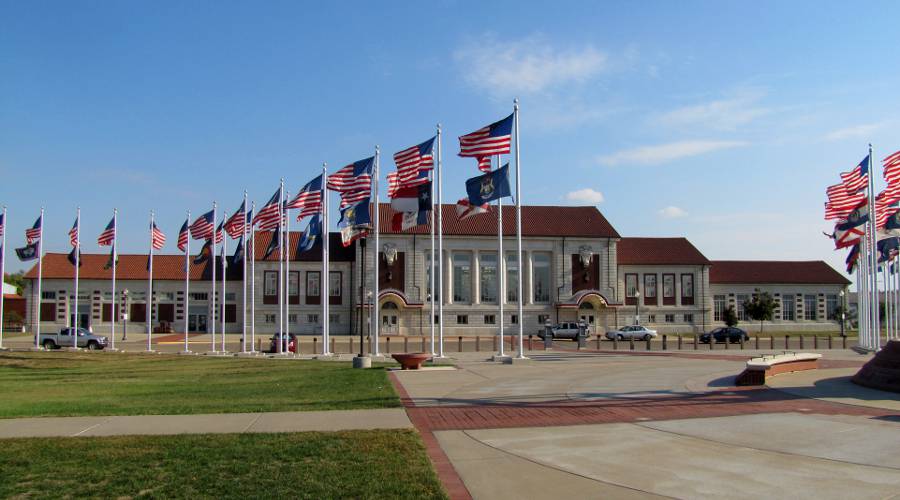 Great Overland Station in Topeka, Kansas began as a Union Pacific railroad passenger station on January 27, 1927. Along the way, it survived floods, was remodeled for railroad offices, abandoned in 1988, and damaged by fire in 1992. Railroad Heritage, Inc. leased the building from the Union Pacific Railroad to prevent the building's demolition.
Union Pacific Corporation donated the station to Topeka Railroad Days, Inc. 6 years later, and the Great Overland Station Project Team was established to direct efforts to preserve the station and transform it into a railroad heritage museum. In June 2004, The Great Overland Station opened its doors.
The Great Overland Station is quite beautiful, and this is a spectacular special event space, but Great Overland Station is still building toward its potential. Other then the structure itself, the biggest attraction is the 100 or so freight trains that pass the building daily. Perhaps more can be done with Topeka's connection to the Harvey House restaurant chain.
Harvey House Luncheons and tours of the Great Overland Station are available to groups with advance reservations.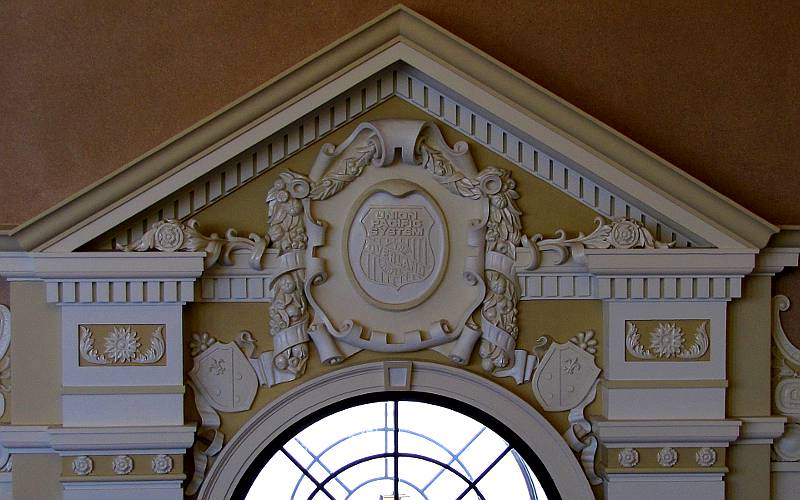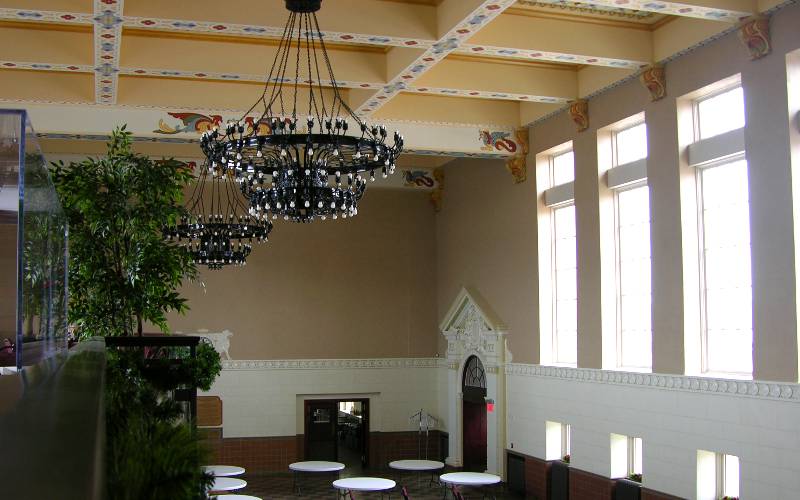 Two level waiting room with mezzanine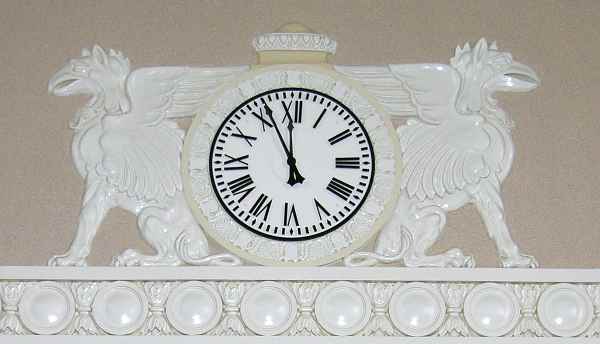 Great Overland Station waiting room clock.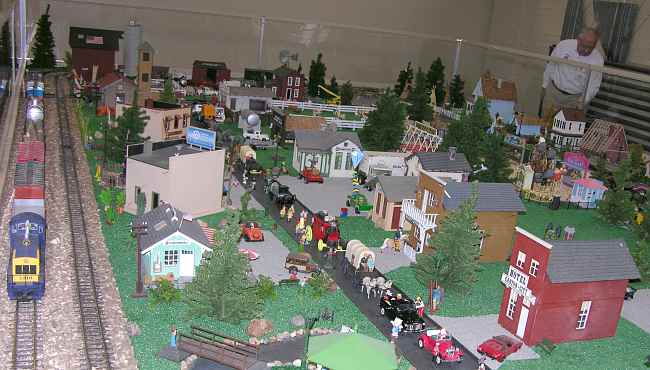 "G scale" model railroad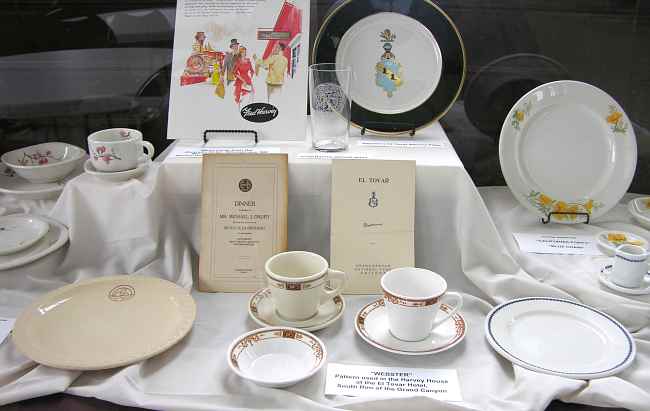 Harvey House Restaurant place settings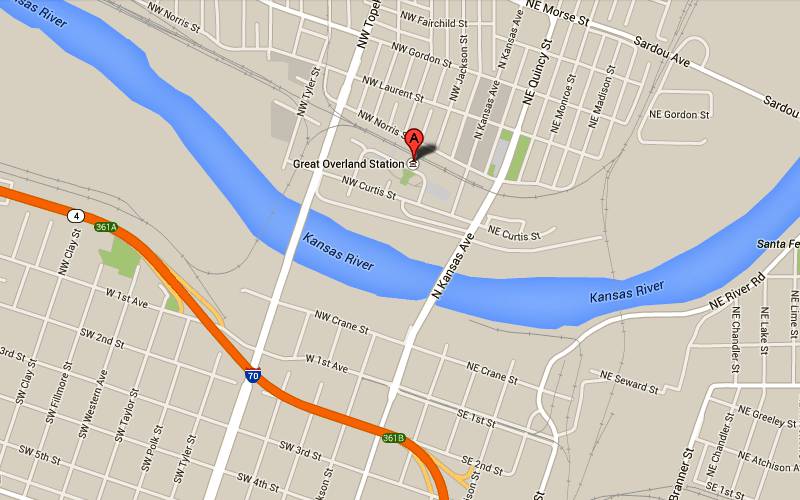 Great Overland Station website Things to do in Topeka Guide
Kansas Attractions Kansas Travel & Tourism Home
copyright 2006-2021 by Keith Stokes