Pawnee Indian Museum State Historic Site

480 Pawnee Trail
Republic, Kansas 66964
(785) 361-2255

Open April 15 to October 22, 2022
Wednesday - Saturday: 10 AM - 5 PM
Adults: $6 Age 5-17: $3 Call to confirm hours
Closed State Holidays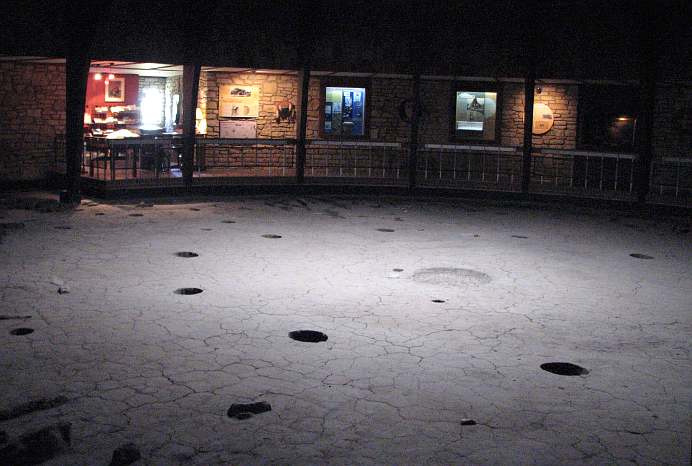 Pawnee Earth Lodge floor. The dome roof symbolized their universe and the entryway faced eastward to the
Morning Star. The back of the lodge (to the right) was reserved for sacred rituals.
The Pawnee were the dominant power on the Central Plains, and the Kitkehahki, or Republican, band of the Pawnee settled here along the Republican River about 1820. This walled Indian community with more than 40 large earth lodges and a winter population of 1,000 Native Americans would be full and active during the winter, with a much smaller population during the summer, hunting season.
By 1830 wood became scarce and the land was no longer productive. The village was abandoned and the band moved north, closer to other Pawnee bands. The village later burned to the ground.
In 1901, about half of the area of the village was given to the State of Kansas for preservation, and portions of the site were excavated by archeologists in the 1940s and 1960. In 1967, a museum building was built around the excavated floor of one of the largest earth lodges, creating the Pawnee Indian Museum State Historic Site near Republic, Kansas. Some of the other lodge sites are untouched, and look much like large buffalo wallows.
Pawnee Indian Museum State Historic Site is a nice small attraction made more interesting by the history related by its curator, Richard Gould. Some visitors will be in and out in a few minutes, but others with a greater interest in the plains Indian heritage may stay up to an hour.
One of the rarest exhibits at the Pawnee Indian Museum may not be photographed - a "Sacred Bundle." Sacred Bundles have different levels of power and are used by tribal and village priests, doctors, warriors, and certain families. Only women can own the bundles and only men know and perform ceremonies with them. This bundle is ritually kept and never opened. It is exhibited over the sacred place in the lodge.
The Pawnee Indian Museum State Historic Site also includes a small but high quality museum store with a collection of Plains Indian related books, CDs, DVDs, necklaces, and T-shirts.
The Pawnee Indian Museum is located eight miles north of U.S. 36 on K-266. It can also be reached from the nearby community of Republic, Kansas, but that route requires driving on dirt roads.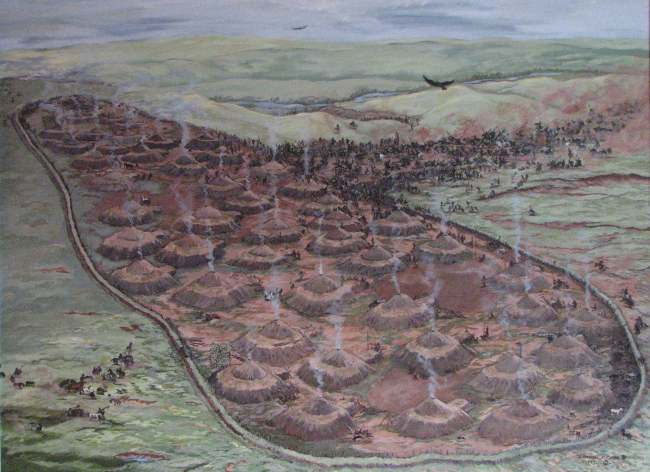 "Returning from a Raid" by Darrell Combs - Artist's conception of the Pawnee Indian Village in the 1820s.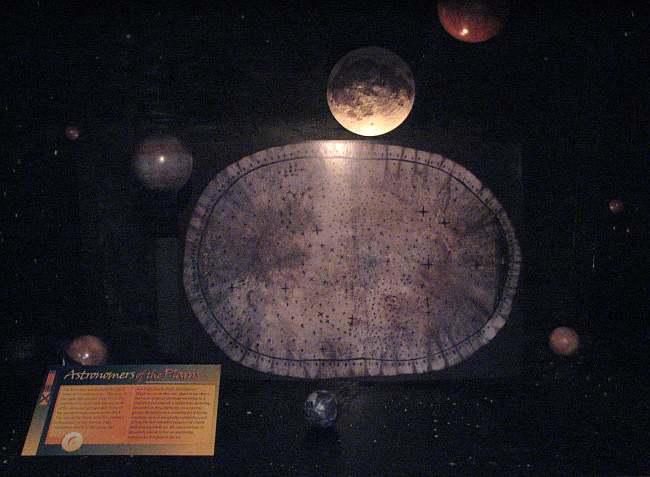 Astronomers of the Plains - Reproduction of 300 year old Pawnee star chart. The original is painted on buckskin.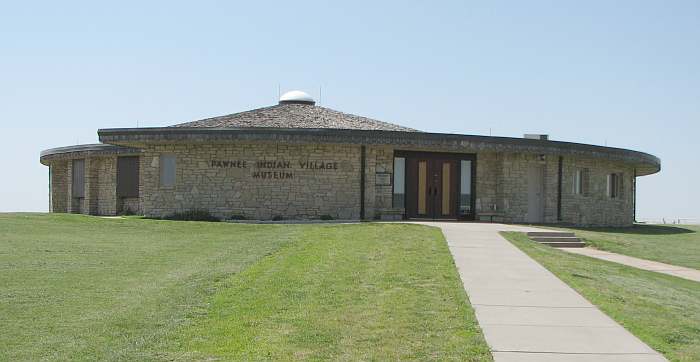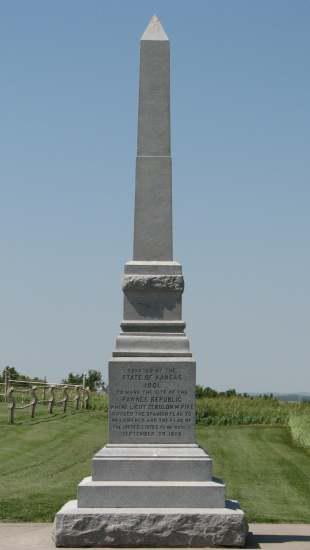 1901 marker commemorating the site of the Pawnee
Republic, where Lieutenant Zebulon M. Pike caused the
Spanish flag to be lowered and the flag of the United
States to be raised on September 29, 1806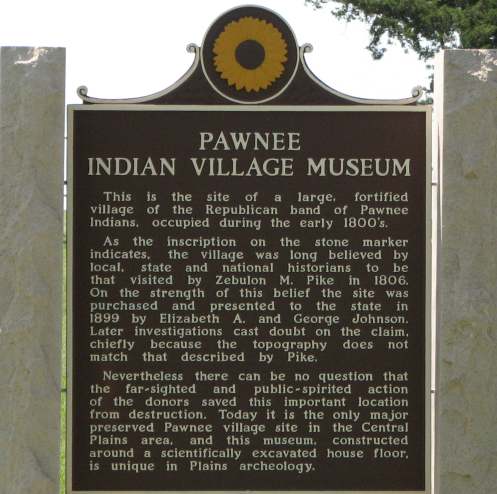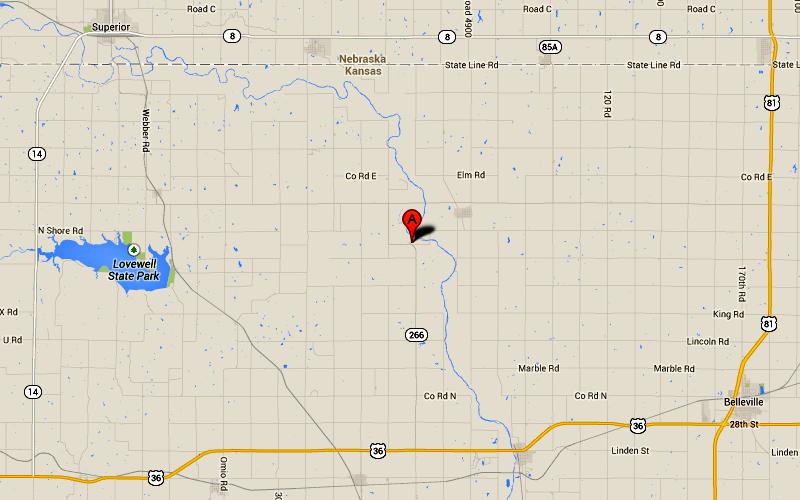 Pawnee Indian Museum State Historic Site map
Pawnee Indian Museum website
Kansas Attractions Kansas Travel & Tourism Home
copyright 2007-2022 by Keith Stokes