Pawnee Rock State Historic Site

601 North Centre Street
Pawnee Rock, Kansas 67567
785-272-8681

Open dawn to dusk daily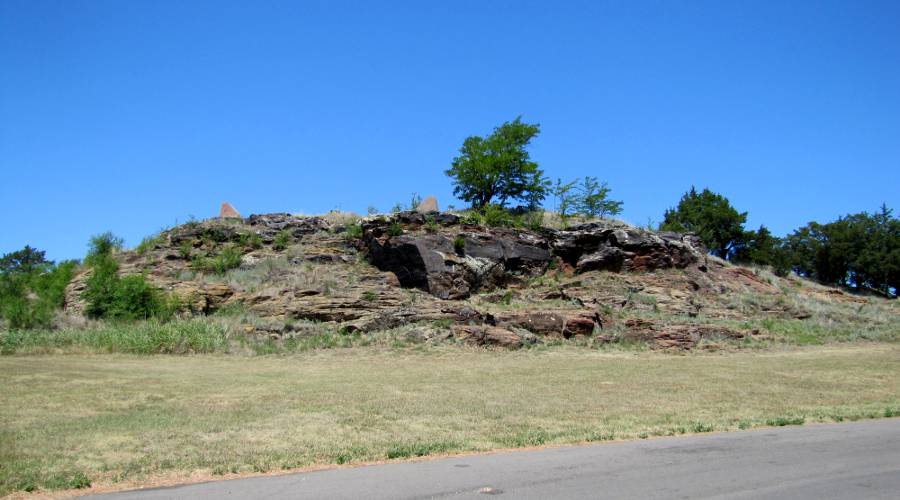 Pawnee Rock State Historic Site - Pawnee Rock, Kansas
Pawnee Rock State Historic Site on the north side of the community of Pawnee Rock, Kansas is a self guided site with interpretive signs. The sandstone hill was a landmark near the halfway point on the Santa Fe Trail. Today, the rock is topped with memorial markers, a picnic area and a pergola - a viewing pavilion with a roof top lookout.
Today the rock is about 50 or 60 feet high, but it was said to have originally been twice that height and the highest ground in the nearby countryside.
Much of the rock was removed by homesteaders for construction and by the Santa Fe Railroad for roadbed beneath tracks which followed along the route of the old trail. Many people stopped and carved or chiseled their names in the brown Dakota sandstone.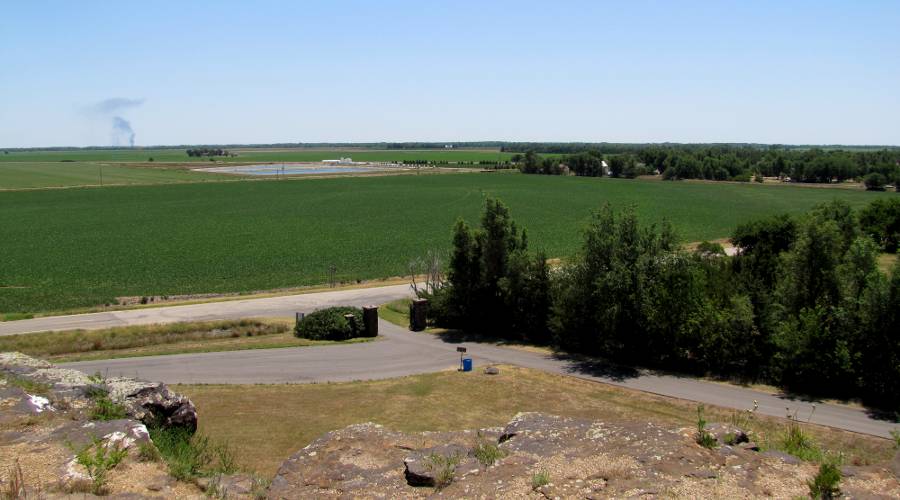 The view to the southeast from the top of Pawnee Rock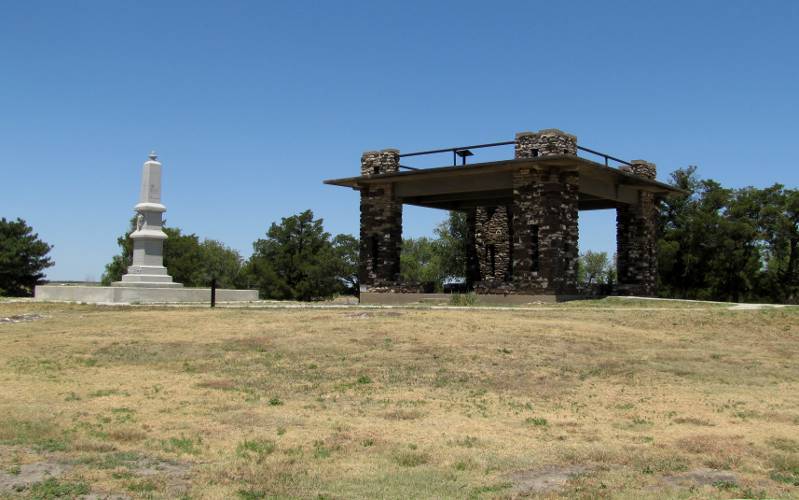 Monument and pergola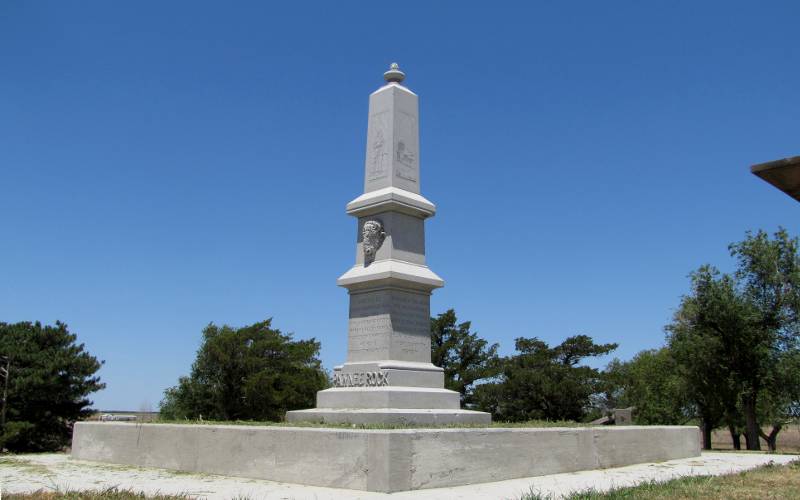 In honor of the brave men and women who passing over the old Santa Fe Trail, endured
the hardships of frontier life and blazed the path of civilization for posterity"
Monument erected by the Woman's Kansas Day Club, Daughters of the American Revolution,
Woman's Relief Corps, Kansas Federation of Woman's Clubs and Woman's Christian Temperance Union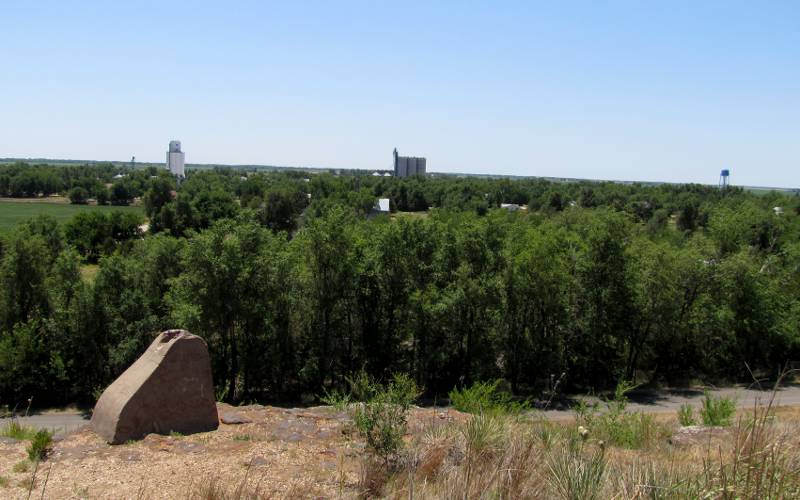 The community of Pawnee Rock, Kansas in the distance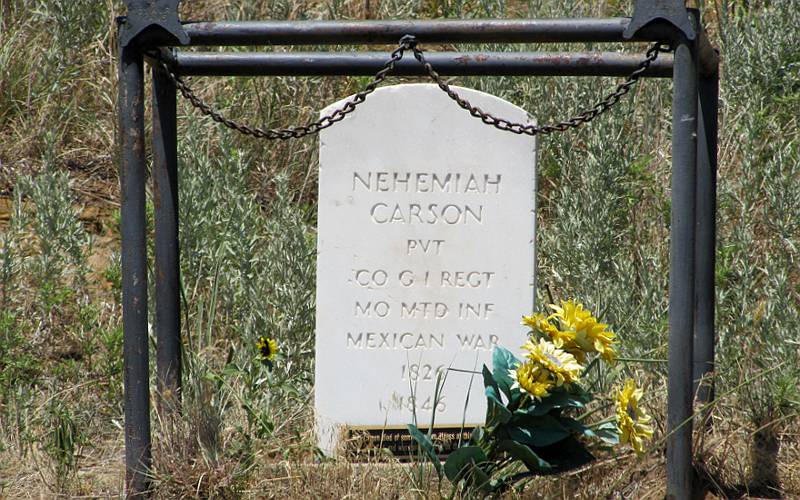 Nehemiah Carson, PVT CO G1 REGT, MO MTD INF, Mexican War
was buried at the base of Pawnee Rock in April 1846/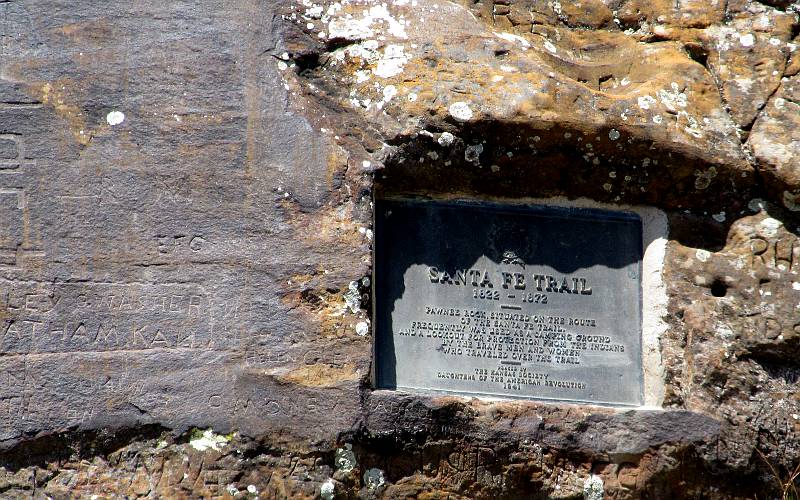 Daughters of the American Revolution Santa Fe Trial marker in the side of Pawnee Rock, next
to graffiti carved in the rocks be generations of travelers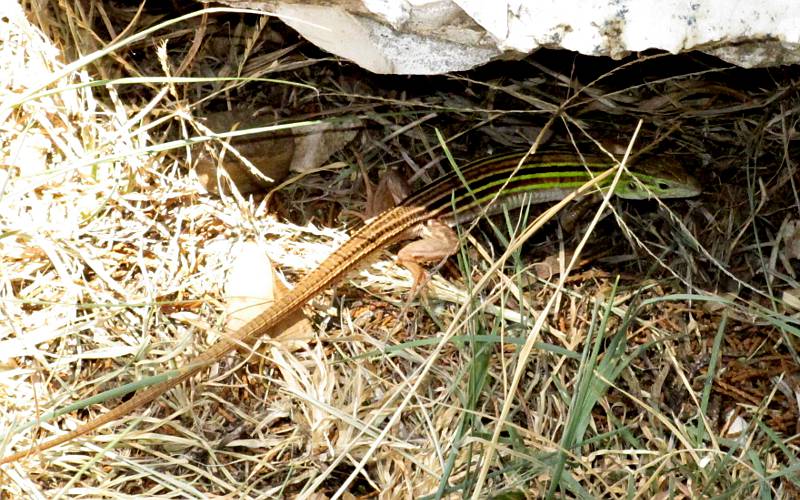 A six-lined racerunner (Aspidoscelis sexlineata) which had been sunning itself on the rocks.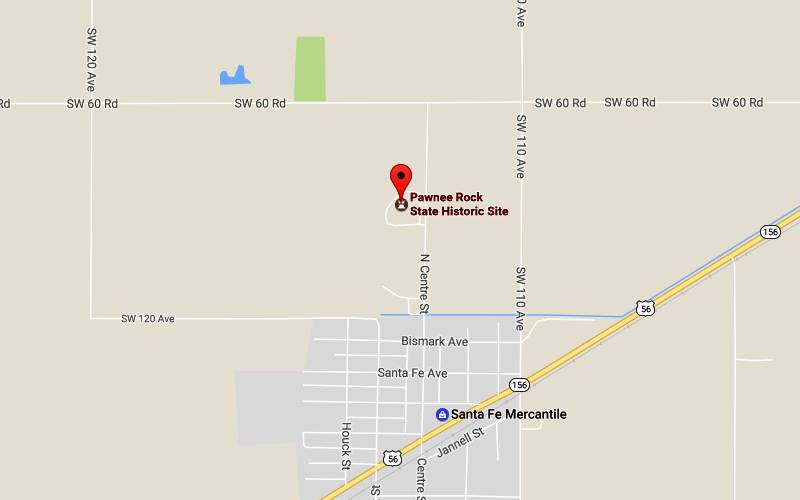 Pawnee Rock State Historic Site Map
copyright 2011-2017 by Keith Stokes