St. Marys Indian Pay Station Museum

111 E Mission Street
St. Marys, Kansas 66536
(785) 437-6600

Open daily from 1-4PM from Memorial Day until Labor Day and other times by appointment.
Free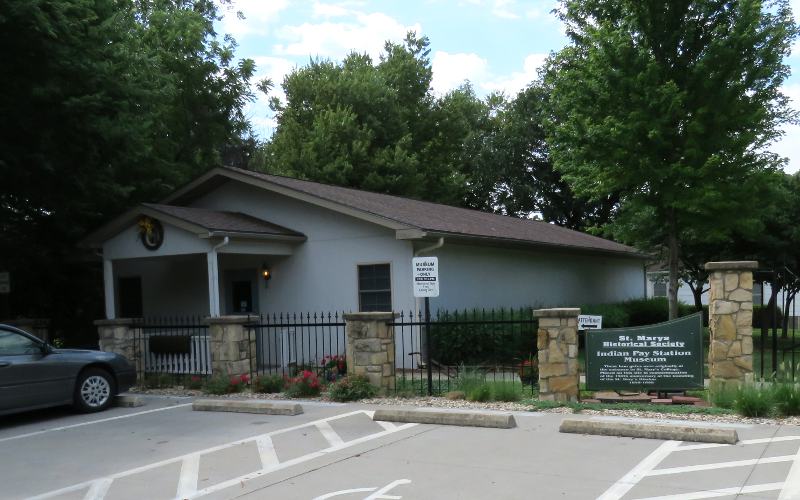 St. Marys Indian Pay Station Museum - St. Marys, Kansas
The St. Marys Indian Pay Station Museum Complex is a community museum in a three building complex at the edge of St. Mary's Academy & College in St. Marys, Kansas. The centerpiece of the museum is the 1857 Indian agency building for the Potawatomi Indians, which was used as a Pay Station for payments from the United States Bureau of Indian Affairs to the Potawatomi until 1870.
The Potawatomi were moved to a 30 square mile reserve in this area from Sugar Creek in Linn County, Kansas in the late 1840s and the Jesuit priests to this location, establishing St. Mary's Mission in in 1848. They were accompanied by five Sisters of the Sacred Heart who opened a school for Indian girls. Among many other things, such as the Oregon Trail, the museum tells the story of this period and succeeding years as the former Mission served as a variety schools.
The St. Marys Historical society has done an excellent job of organizing and displaying their artifacts and an way which is interesting and provides context for the materials a why they are important. Many local historical museums have little to interest people who are not from the community, but I believe that the typical visitor to the Pay Station Museum will want to spend at least an hour, longer if the museum staff provide a tour of the museum.
Although the museum only has regular hours in the summer, appoints to visit the museum at other times or to arrange special tours can be arranged by calling David Steele at (785) 437-6116 or Rita Mickentaler at (785) 437-6387.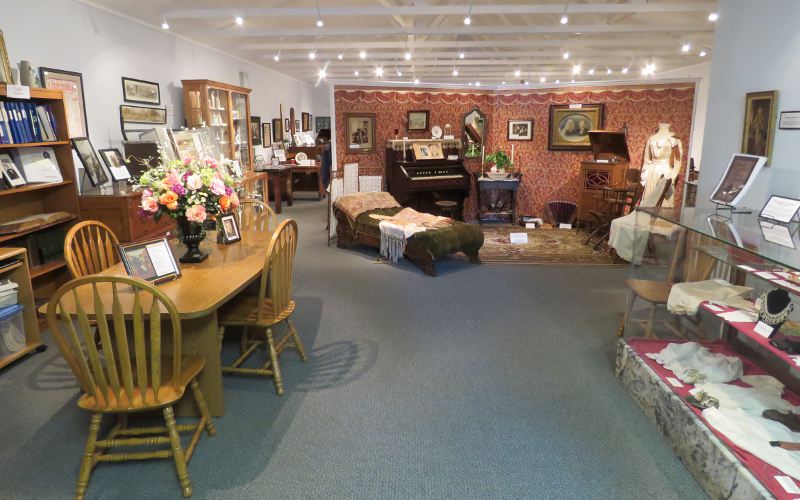 Main gallery

The statue of the "Blind Madonna" received its name because the eyes are not well defined.
The Potawatomi brought the statue to St. Marys when they moved to this location from Sugar Creek, Kansas
in 1948. When they left, it was cared for by Jesuit priests in the "Shrine of the Blind Madonna" until they were
transferred to St. Louis in 1971.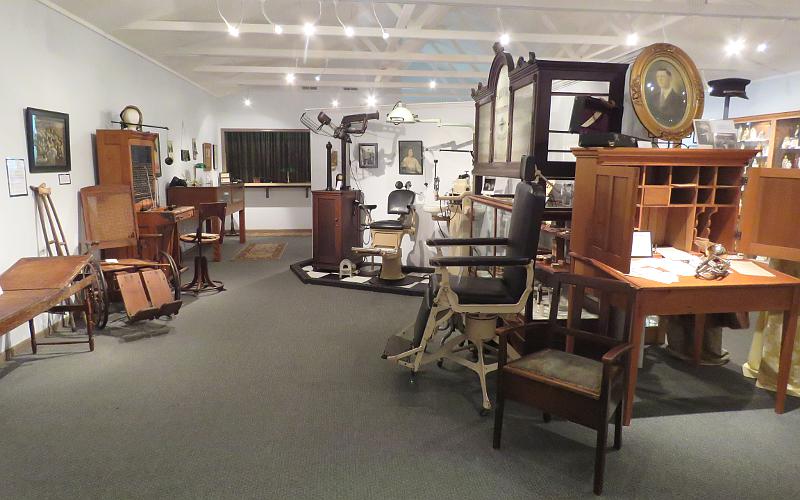 Rear portion of the main gallery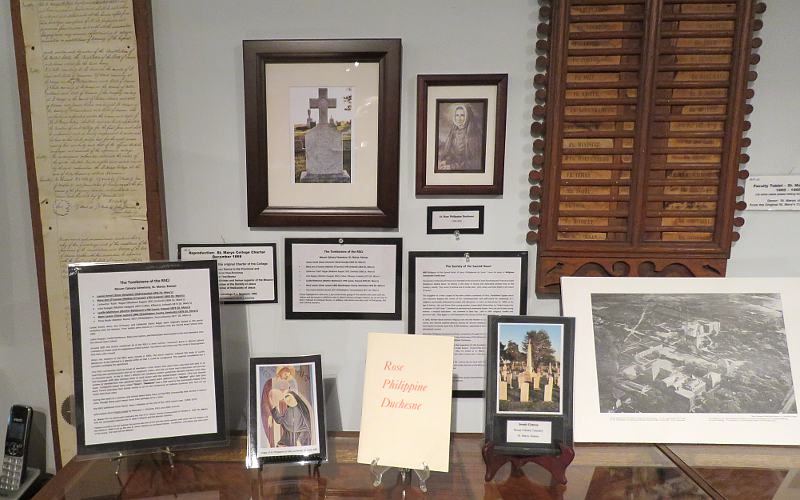 The Jesuits and the Order of the Sacred Heart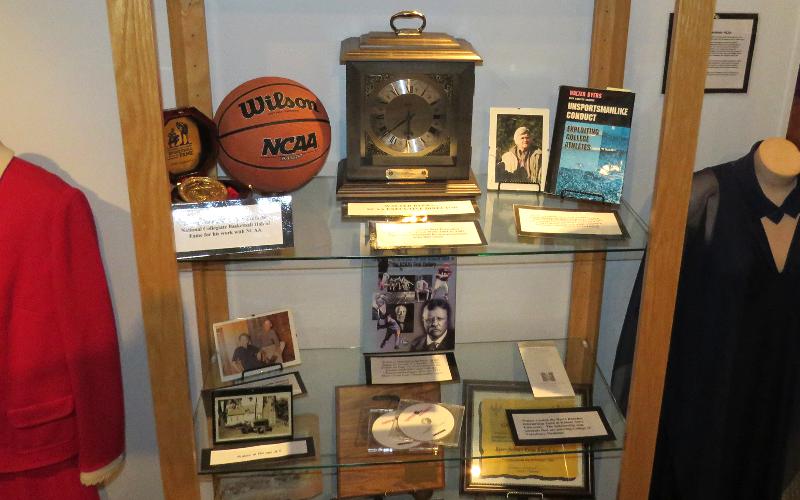 Walter Byers, first executive director of the N.C.A.A., retired to a cattle ranch near St. Marys.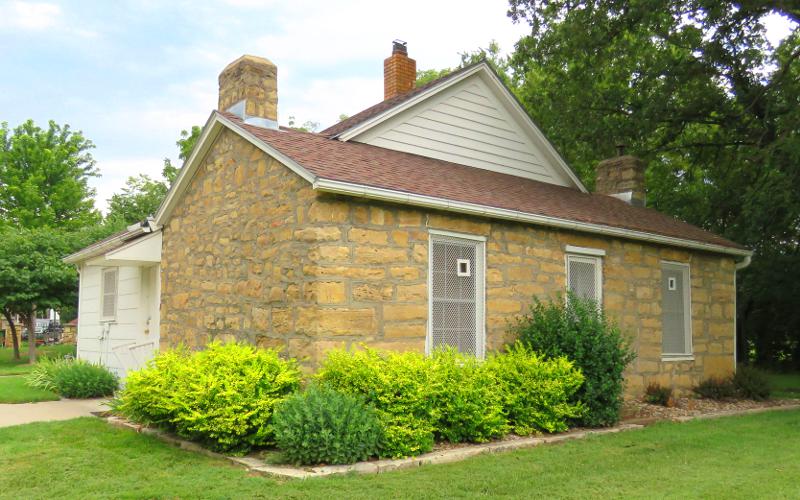 Original Pay Station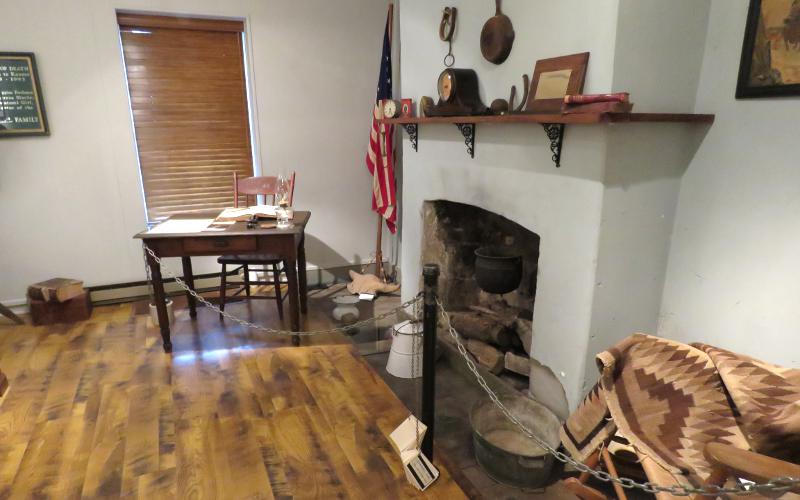 This is the room where payments were made. There is a hole in the floor in front of the
far side of the fireplace where money was stored.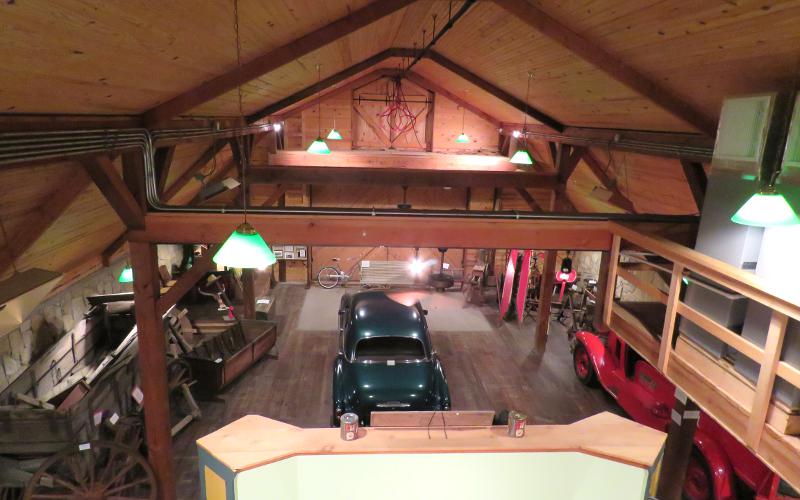 The barn houses the larger displays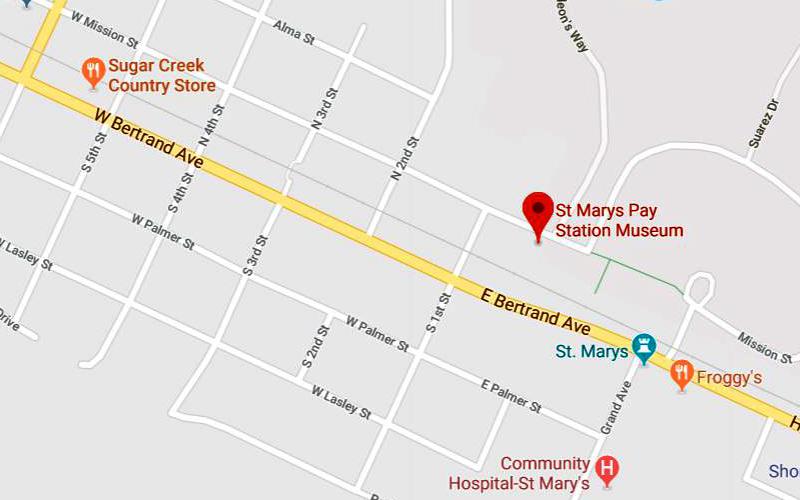 St. Marys Indian Pay Station Museum Map
copyright 2018 by Keith Stokes