Our Lady of Perpetual Help Catholic Church

307 East 5th Street
Concordia, Kansas 66901
(785) 243-1099

Weekday Mass 7:15AM
Saturday 5:30PM Sunday 10AM

Our Lady of Perpetual Help map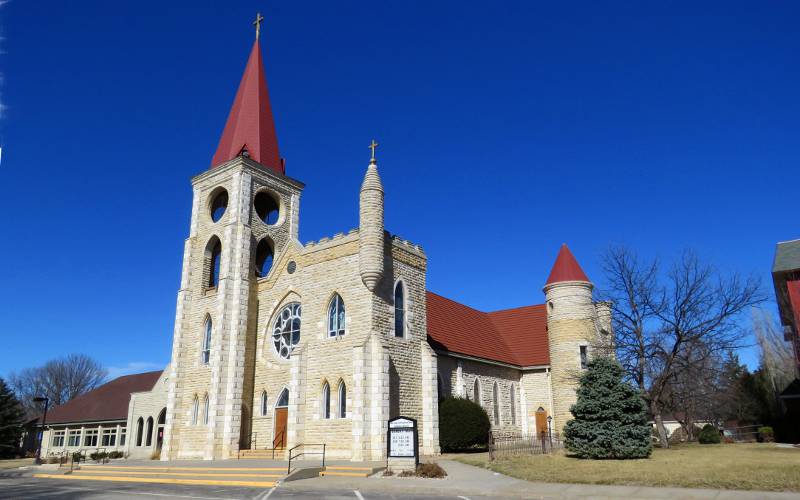 Our Lady of Perpetual Help Catholic Church - Concordia, Kansas
Our Lady of Perpetual Help Catholic Church in Concordia, Kansas is an unusual, castle shaped church which is constructed from both post rock and Cloud County shell rock. The oldest parts of the church were completed in 1879, but over the years the building has been expanded several times. "Our Lady of Perpetual Help" is another name title for the Virgin Mary and originated in a 15th Century Byzantine icon which is housed in the church of Sant'Alfonso di Liguori in Rome.
Our Lady of Perpetual Help Church was the Cathedral for the Diocese of Concordia from 1887 until the Diocesan See was moved to Salina in 1945.
The sanctuary was remodeled after Vatican II and has a clean, contemporary look rather than an ornate interior.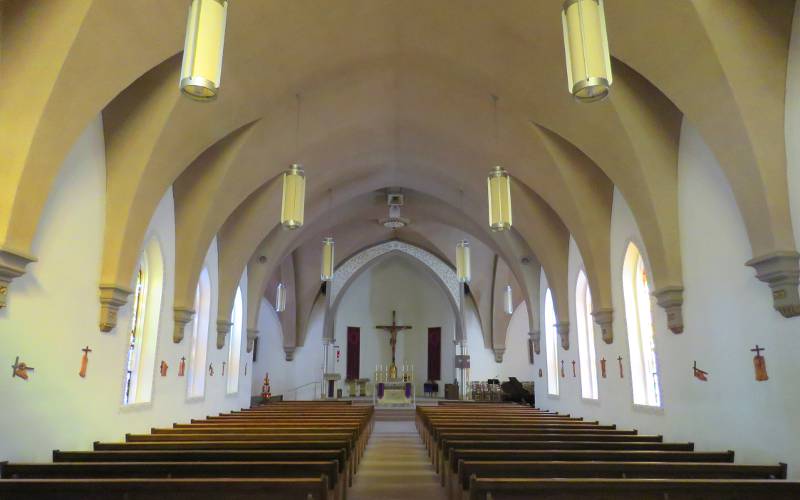 Sanctuary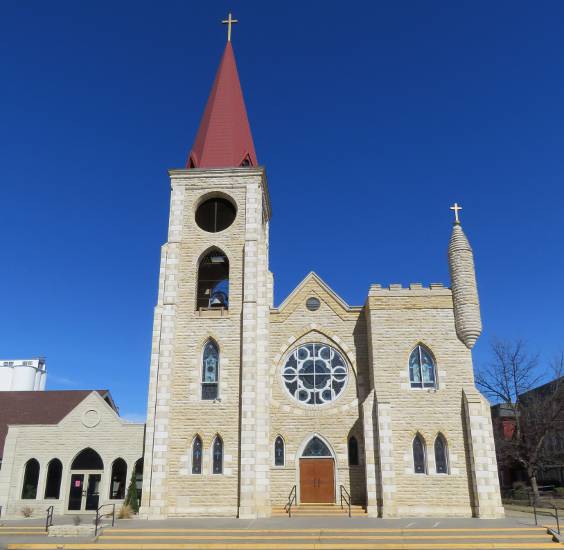 The overhanging corner turret at right is known as a bartizan.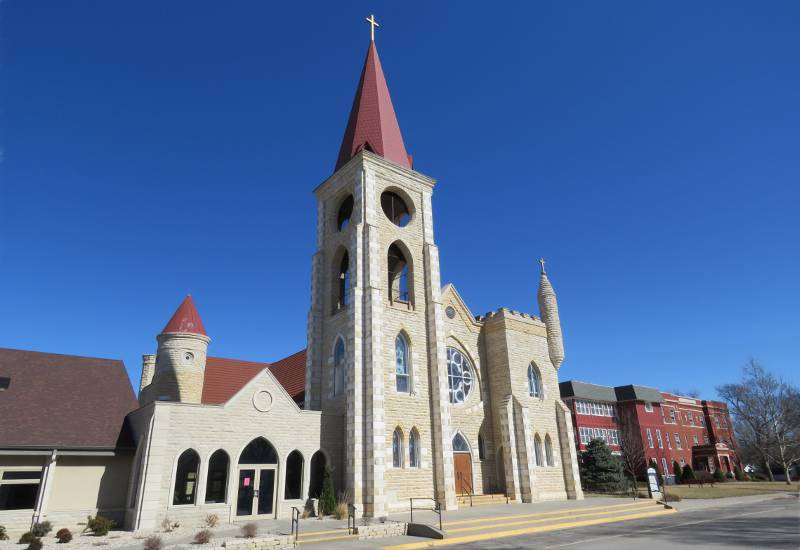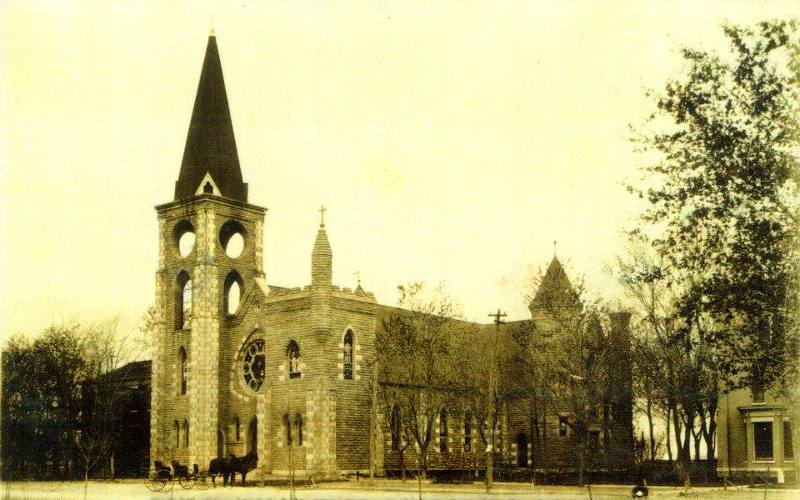 Our Lady of Perpetual Help Catholic Church in the early 20th Century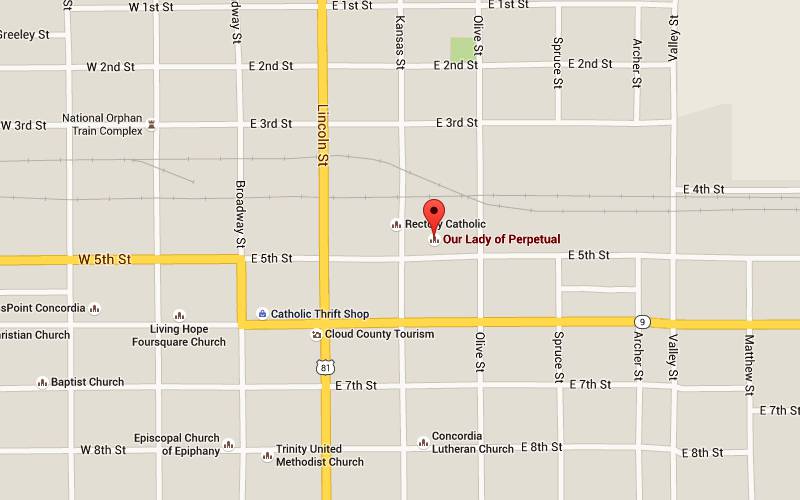 Our Lady of Perpetual Help Catholic Church Map
Beautiful Kansas Churches
Kansas Attractions Kansas Travel & Tourism Home
copyright 2016-2021 by Keith Stokes