Rediscover Pluto Miniature Golf Course

490 345th Avenue
Burdett, Kansas 67523

free

Rediscover Pluto Miniature Golf Course - Burdett, Kansas
Rediscover Pluto Miniature Golf Course was first laid out in the Burdett, Kansas City Park in 1977. The free putt putt course suffered from neglect over the years, but following a visit to the golf course by Marci Penner & WenDee LaPlant of the Kansas Sampler Foundation in 2014, there was a two year WeKan fund raising drive and the dramatically upgraded course reopened in 2016.
The reason the miniature golf course is now devoted to Pluto is because Clyde Tombaugh, who discovered Pluto in 1930, spent his teen years on a farm near Burdett and graduated from Burdett High School.
Each hole at the Rediscover Pluto Miniature Golf Course has a metal sign with a "fun fact" about our Solar System. Things like "Mercury's year lasts 1.5 days" and "The Sun makes up 99.8% of the Solar System." Some of the facts need to be updated as more things are learned. For example, as of this writing, Jupiter already has 19 more known moons.
Burdett's miniature golf course has nine holes, with each hole named for a different planet. Although Pluto is presently considered a dwarf planet, the ninth hole is named for Pluto. Where one of the obstacles on the original minature golf course was once a lighthouse, it was turned into a rocket.
There should be balls and putters in the shelter between the adjacent public restrooms, but just in case they are missing, you might bring your own.
A family party was being held at the Rediscover Pluto Miniature Golf Course in August 2018 when we photographed and played the course. They graciously permitted us to include them to make some of the photos more interesting.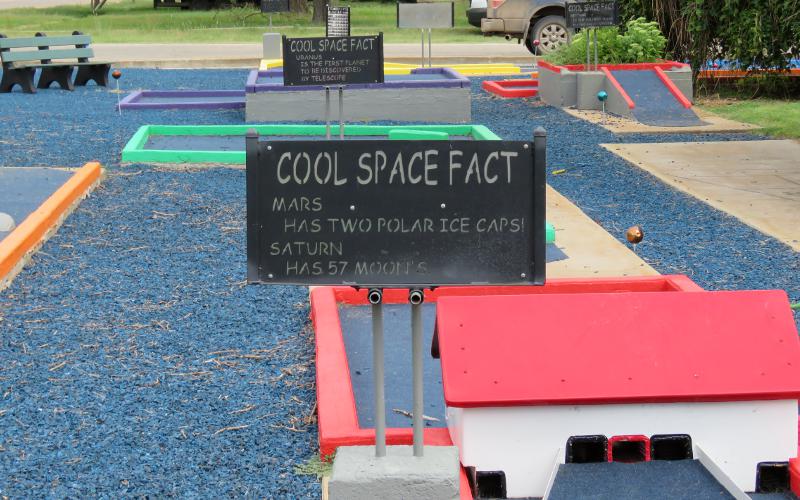 Cool Space Fact
Mars has two polar ice caps!
Saturn had 57 moons (now obsolete)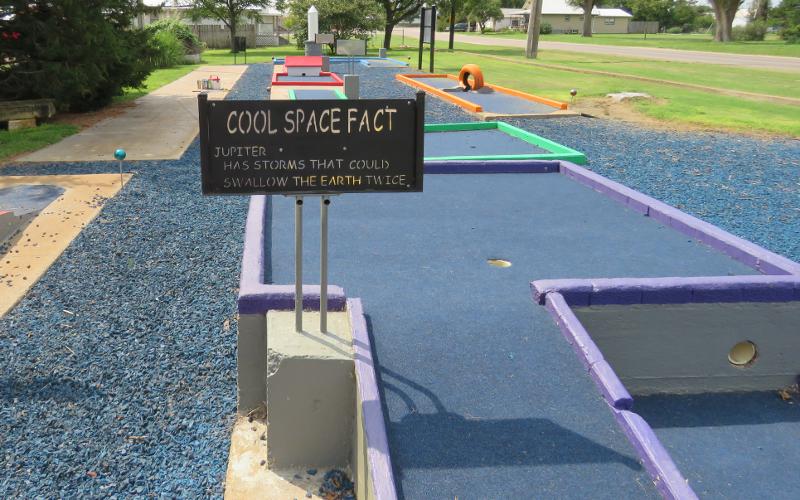 Cool Space Fact
has storms that could swallow the Earth twice.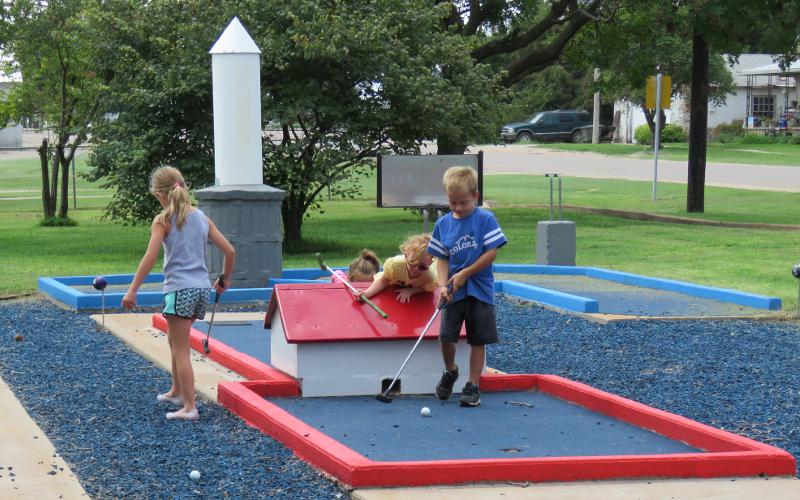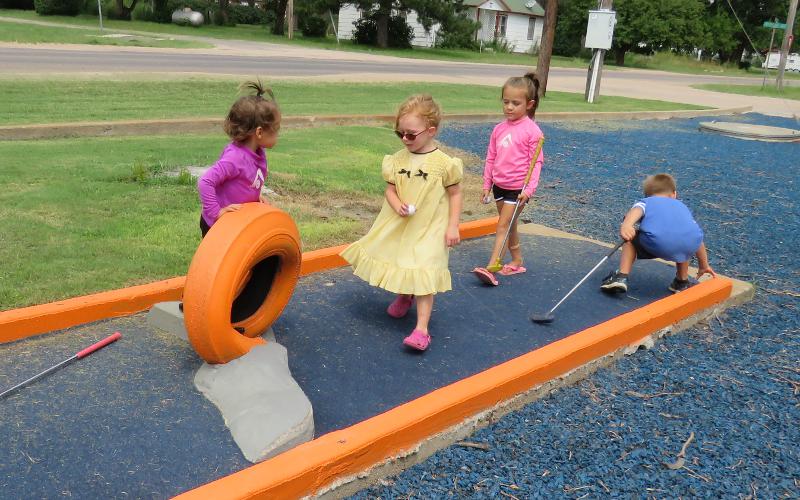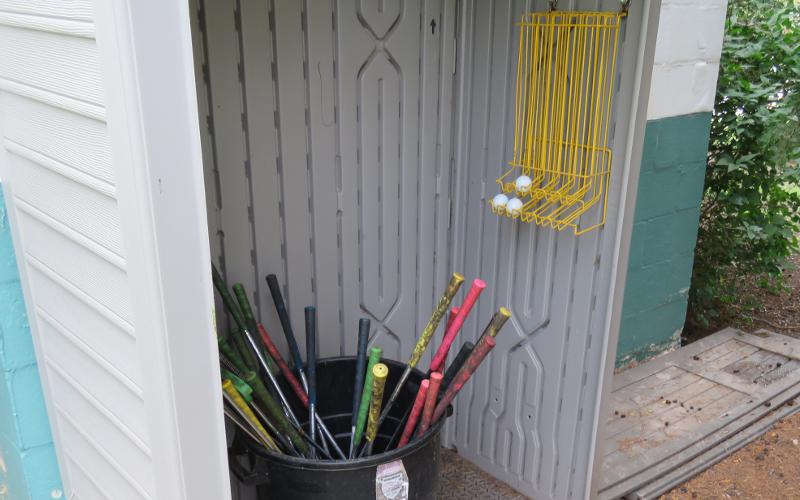 Putters and golf balls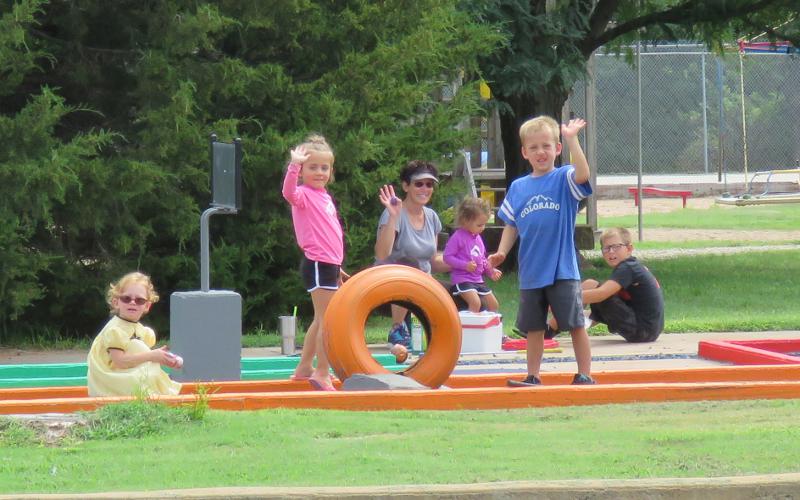 Burdett is a welcoming community.
Burdett, Kansas also has a historic marker devoted to Clyde Tombaugh. You can find it below the water tower on Highway K-156.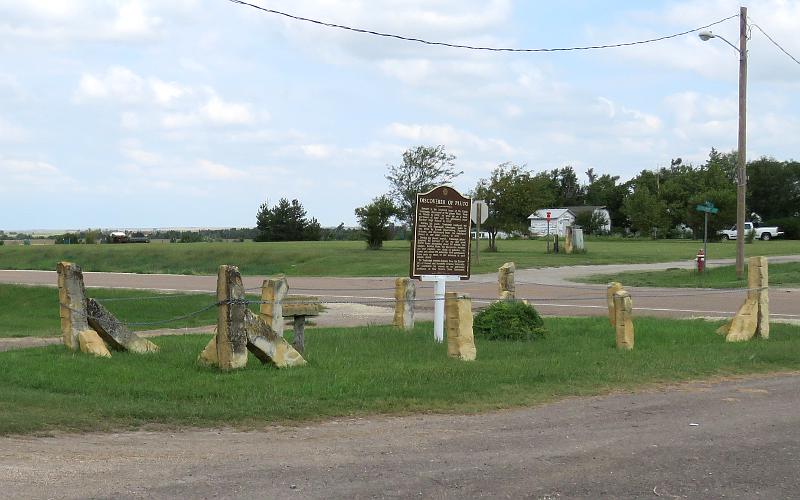 Clyde Tombaugh Historic Marker

Discover of Pluto historic marker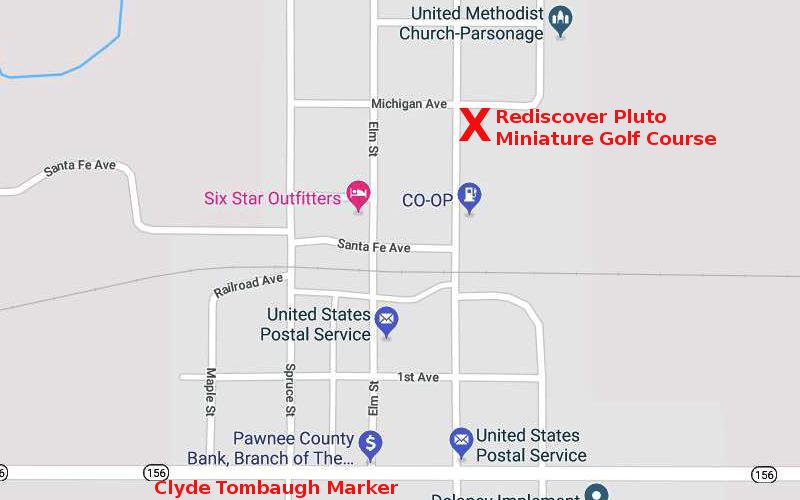 Rediscover Pluto Miniature Golf Course Map
copyright 2018 by Keith Stokes