Prairie Fire Festival


Cottonwood Falls, Kansas
April 5-10, 2010

(620) 273-6020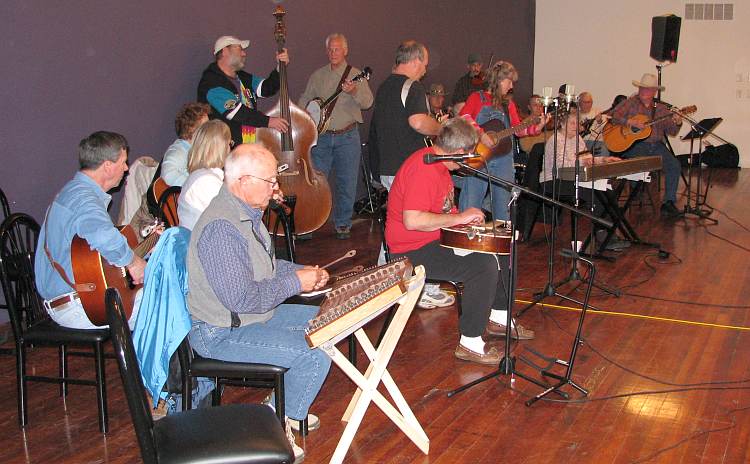 The Prairie Fire Festival in Cottonwood Falls, Kansas is a six day event in tribute to the ranchers of the Flint Hills of Kansas who participate in the annual range management practice of burning the prairie. Activities include free seminars, demonstrations, art displays, quilt displays, and musical performances.
The biggest event of the Prairie Fire Festival week is the Friday evening K-177 BlueGrass Pickin' gathering. In 2008 more than 30 musicians participated in the blue grass jam session.
One of the most popular Prairie Fire Festival activities in 2008 was a performance by the Medicine Park Native American Singers and dancers.
In 2010, the Festival will explore the Prairie history, nature and art. There will be hour long seminars Monday thru Thursday evening at 6:30 at the Emma Chase Cafe. Friday night at 7:30, there will be the Prairie Fire Festival edition of K-177 BlueGrass Pickin', either at the Cafe or at 220 1/2 Broadway. There will be hourly seminars Native Americans in the prairie on Saturday from 11:00 AM to 4:00 PM, with a concert by the HorseShoe Lake Singers on Saturday evening at 7:30PM.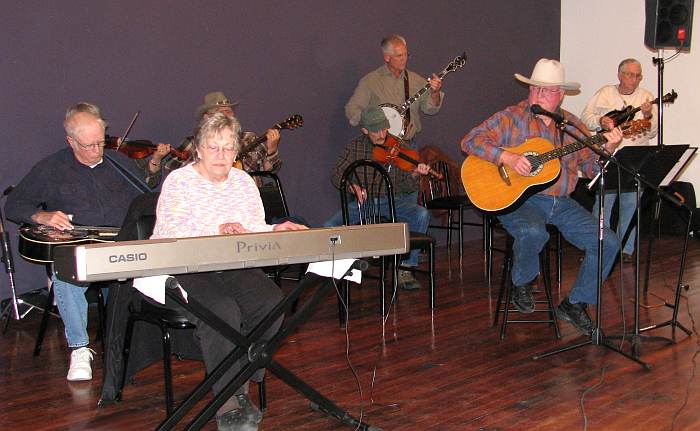 Friday night blue grass jam session - I felt like I was tucked away in the corner of a kitchen watching
a large family get together and make music.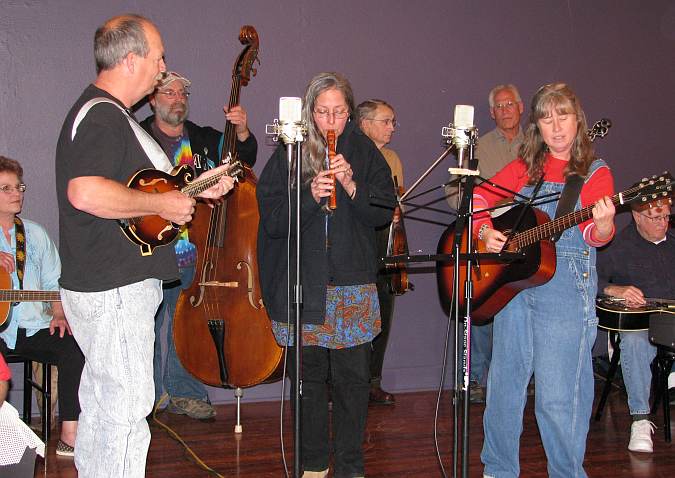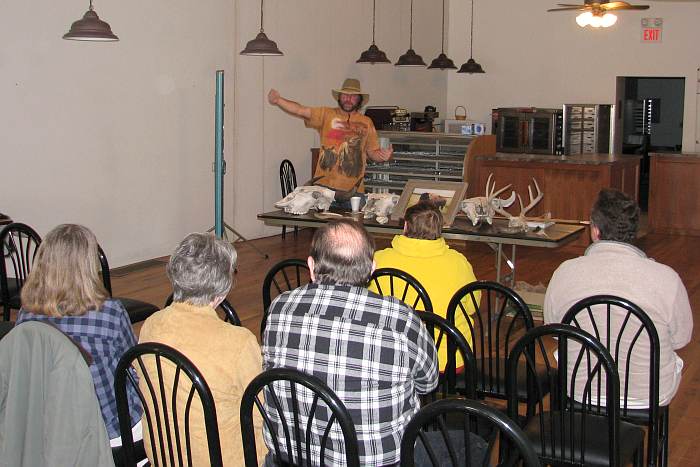 George LeRoux, owner of the Flint Hills Prairie Bison Reserve near Maxwell, Kansas
making a presentation about prairie mammals. Saturday had a full schedule of events.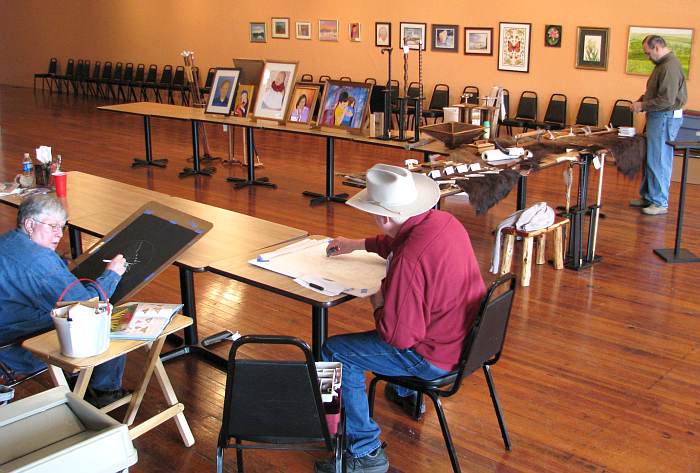 Flint Hills Art Society - Demonstration & Display.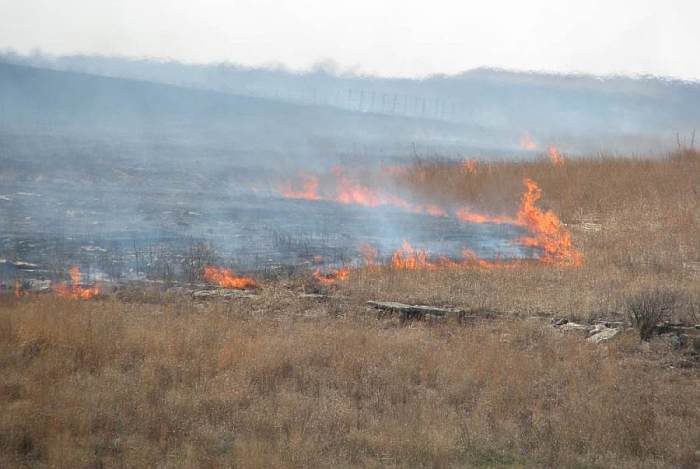 Photo of fire on the prairie taken southeast of Cottonwood Falls.

Cottonwood Falls Dam & Bridge Prairie Fire Festival web site
Kansas Attractions Kansas Travel & Tourism Home
copyright 2008-2010 by Keith Stokes