Prairiesta
Here's to 150 Years!

The every 10 year celebration of the history, heritage and culture of Russell, Kansas

June 10 - 13, 2021

Photos from 2011
Windmills To Wind Power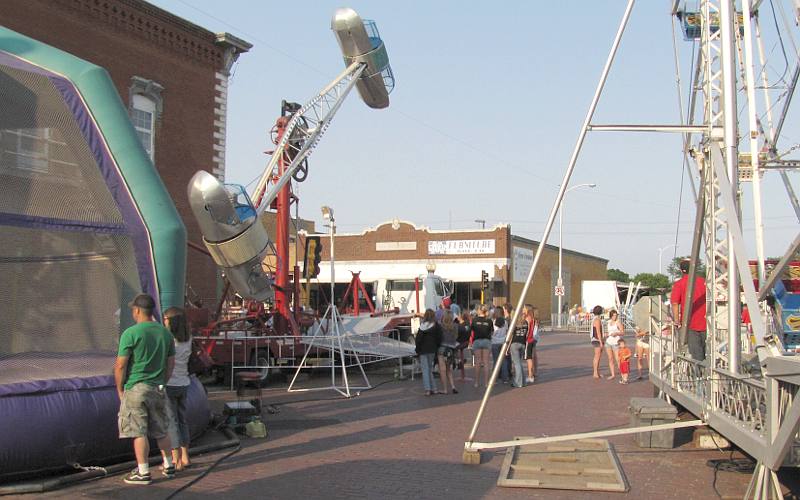 Carnival rides at 7th and Main Streets
Prairiesta is a celebration of the history, heritage, and culture of Russell County, Kansas. It has been held every ten years since 1941. The 2011 Prairiesta celebrated Russell County's 140th Anniversary and the 150th Anniversary of the State of Kansas. The theme for 2021 is Here's to 150 Years!
During Prairiesta, Russell reverts back to the 1871 era with period costumes and beards worn by locals and visitors. The days and nights are filled with activities, entertainment, food, contests, demonstrations, rides, music, crafts, art, a fly in, and reunions. The high point of the week's events is the Prairiesta Parade, which in 2011 began with a longhorn cattle drive down Main Street and continued with over 140 entries.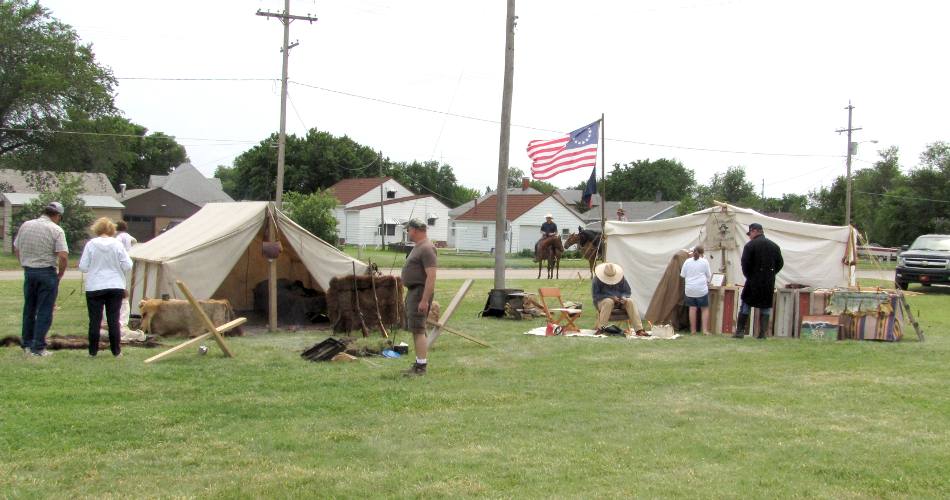 The Pioneer Encampment provided a living history exhibit of life on the Kansas plains during the 1870's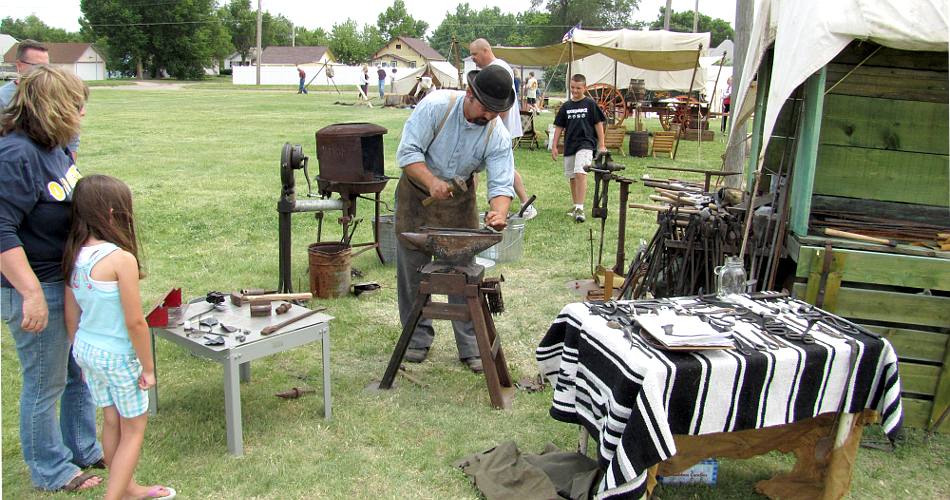 Blacksmith Bill Moffet from Rose Hill, Kansas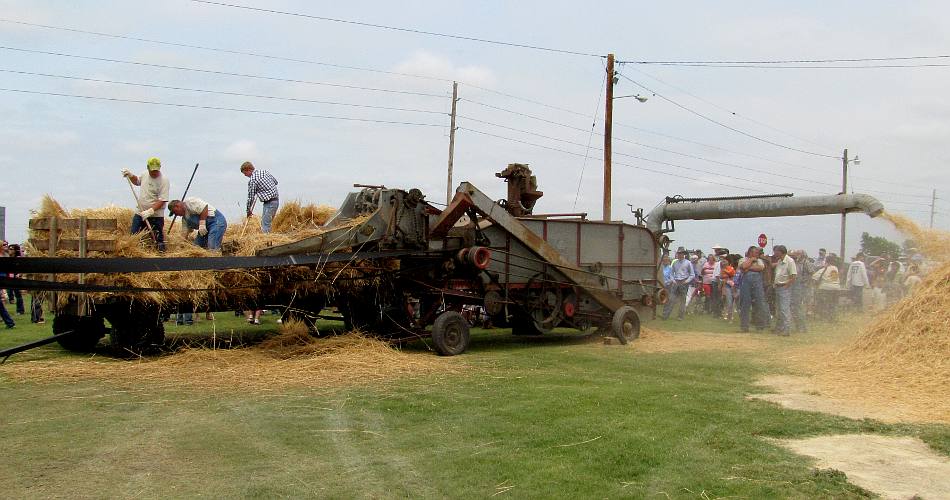 Wheat threshing with a thresher from the 1940s powered by a steam driven tractor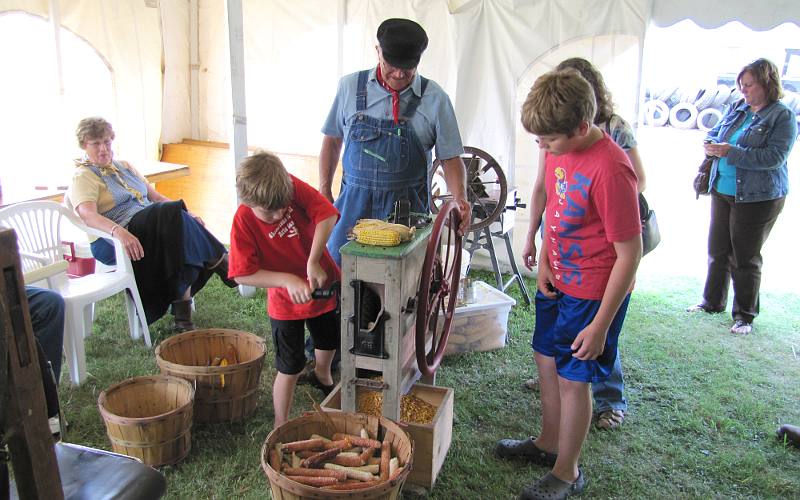 Heritage Demonstrations included corn shelling (above), soap making, quilting, tatting, leather work, stone cutting and other activities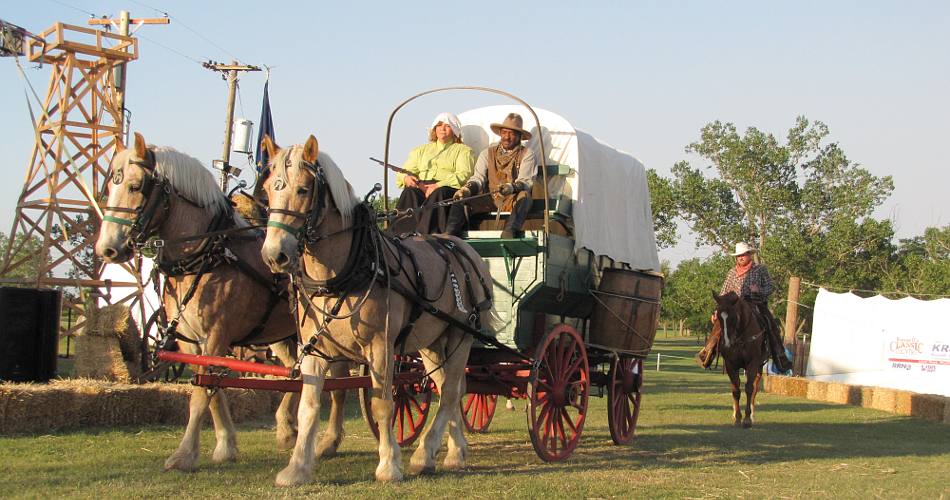 A huge historical pageant narrated by Marshall Allen Bailey played to hundreds of people on two consecutive nights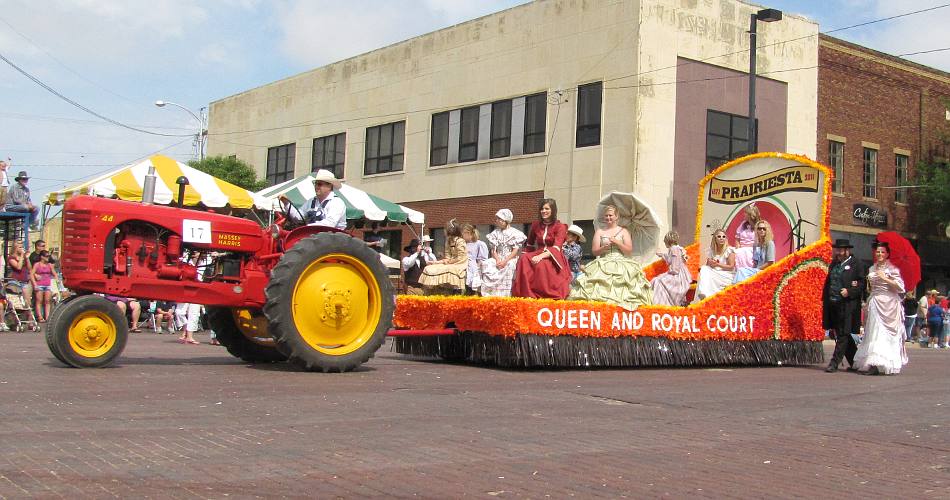 The Prairiesta parade featured over 140 entries including 5 present or past United States Senators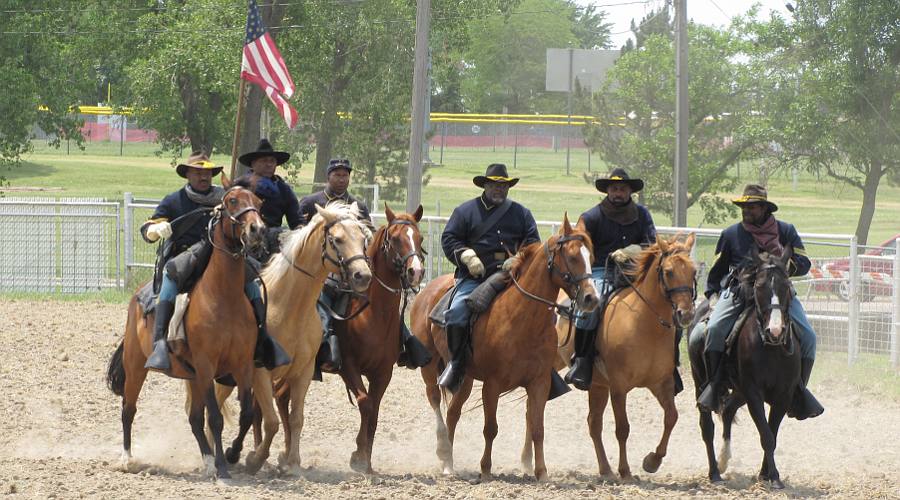 The Nicodemus Buffalo Soldiers Association was formed to honor the black soldiers of the 9th and 10th Cavalry Divisions of the U.S. Army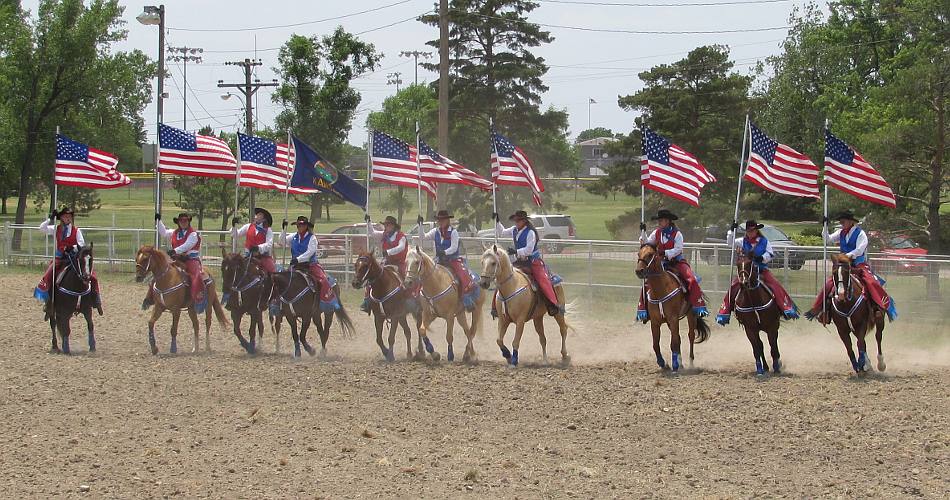 The Prairie Duster Drill Team serves as ambassadors for Kansas' Biggest Rodeo and has been riding in formation since 1985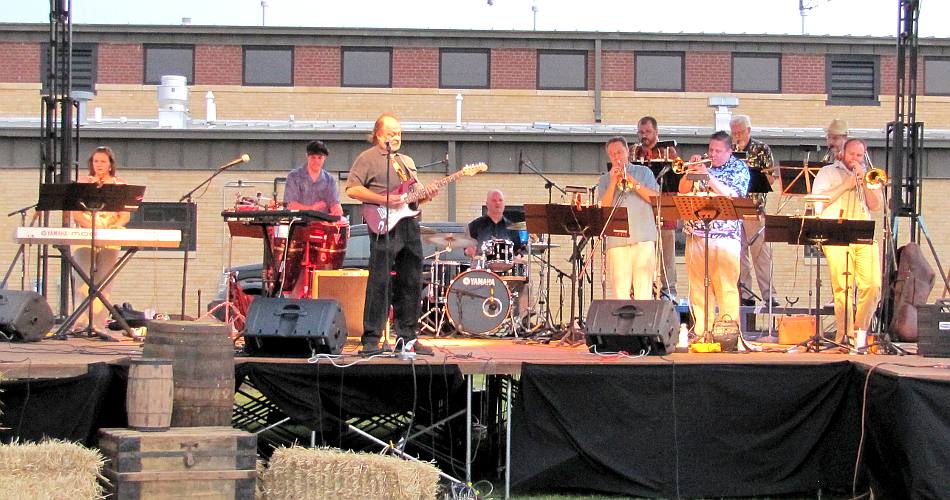 The Fabulous Flippers, 60s rhythm and blues band includes three men from Russell in the horn section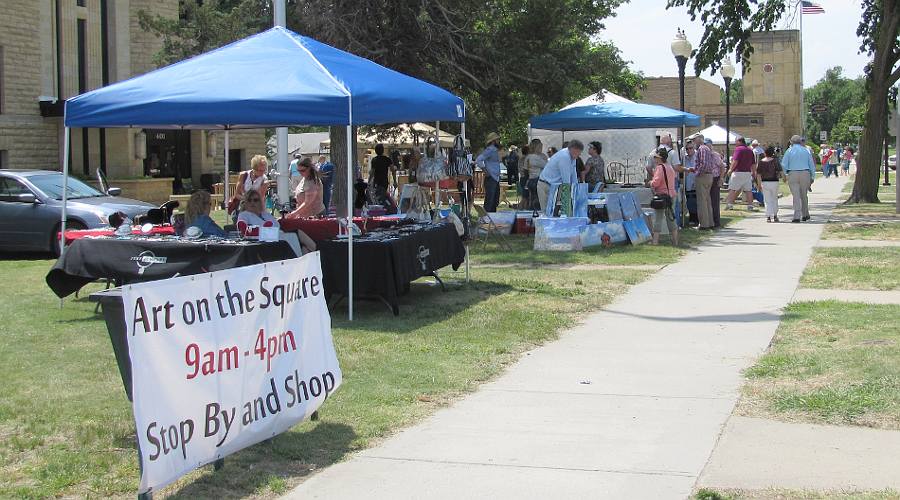 Art on the Square is a display of local artists on the Russell County Courthouse lawn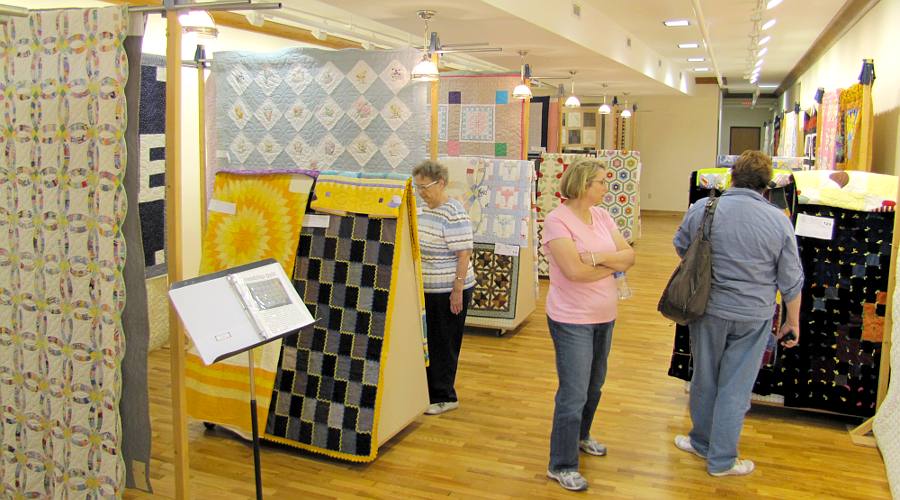 Deines Center provided a quilt show, live music, and an exhibit of art in any media with the Prairiesta theme "Windmills To Wind Power"

copyright 2011-2021 by Keith Stokes