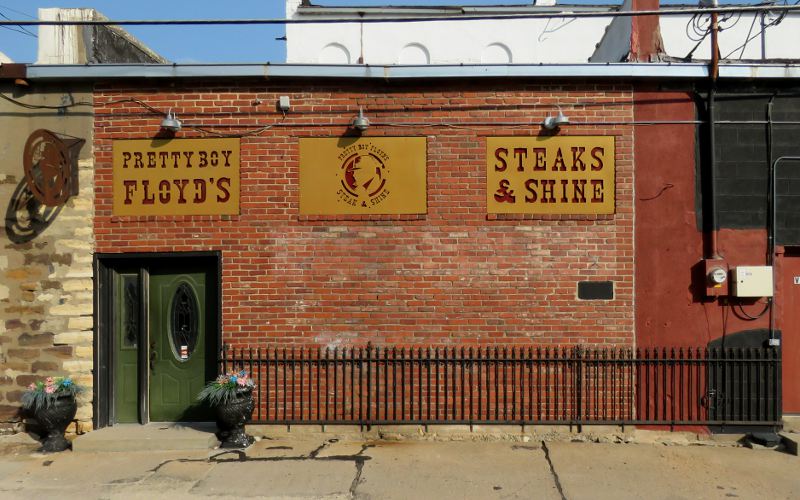 Pretty Boy Floyd's Steaks & Shine - Ellsworth, Kansas
Archive page only: Pretty Boy Floyd's closed temporarily in 2020, but never reopened. It (and the entire building are available for sale as of our most recent check in July 2021.
Pretty Boy Floyd's Steaks & Shine in Ellsworth, Kansas is a speakeasy theme steak house in the basements of three old businesses. You enter the restaurant through a back alley and go down a flight of stairs to a dark dinning room with prohibition era decorations. Mark and Josie Roehrman spent years cleaning out and decorating these old basements, finally opening this unique restaurant in 2012. Mark, who did most of the renovations, passed away in 2014.
There are three dinning rooms, two are medium sized, with wooden tables and chairs. There is a bar which the Roehrmans built at the end of one of them. The room you enter Pretty Boy Floyd's through has a few nearly private booths for more privacy. Our booth was secluded, we could see no other tables from ours and the only person we saw during our meal was our server.
Just as much attention has been given to the food as to the decor. The menu is a little shorter than I usually like, but seems perfectly adequate for a restaurant which is only open 9 hours a week. We each found multiple dishes which sounded appealing.
The meal began with warm bread, served with three kinds of butter. It was followed by a fresh, attractive salad.
My rib eye was very good, as was Linda's filet. Pretty Boy Floyd's offers larger servings of both, but we liked having the option of getting smaller portions. The 10 ounce rib eye and 4 ounce filet were just the right size for us and a bargain at only $21/each with salad, potato, bread & vegetables.
On our most recent visit, I had a daily special combining chicken fried steak & chicken fried chicken. I liked the chicken fried steak a lot. The chicken fried chicken, not quite as much.
Many meals come with two sizes of servings, even the appetizers have full sized portions for $9 or half size for $5. Complete meals range from $11-40. Many people having the larger servings leave with a doggy bag.
Be sure to ask your server about the ghosts who haunt the restaurant.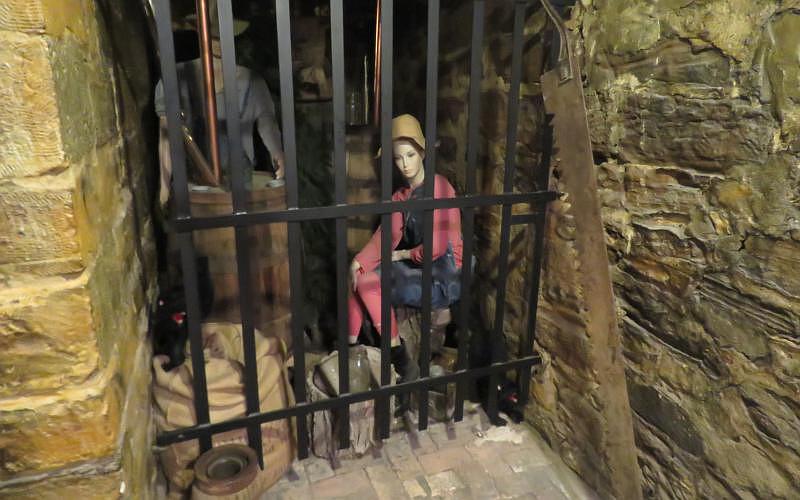 These bootleggers greet you on the way down the stairs.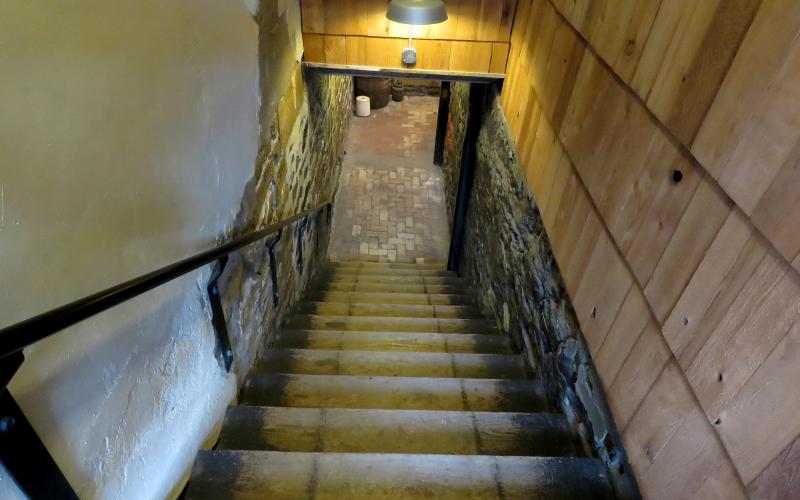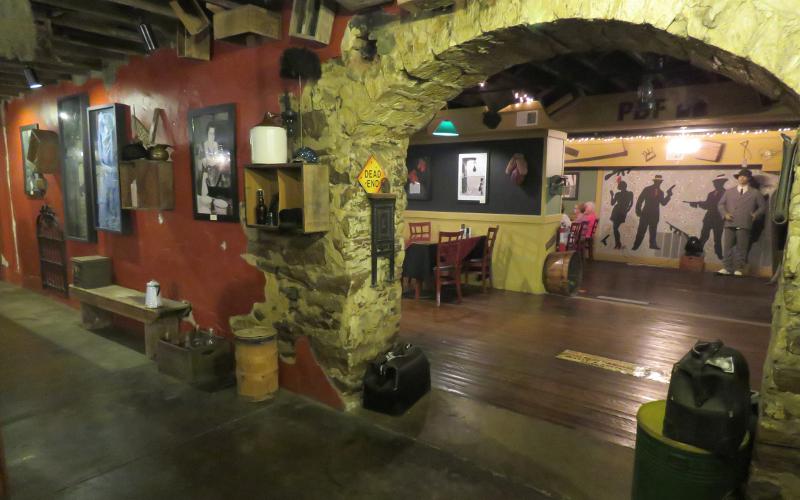 The openings connecting the three dinning rooms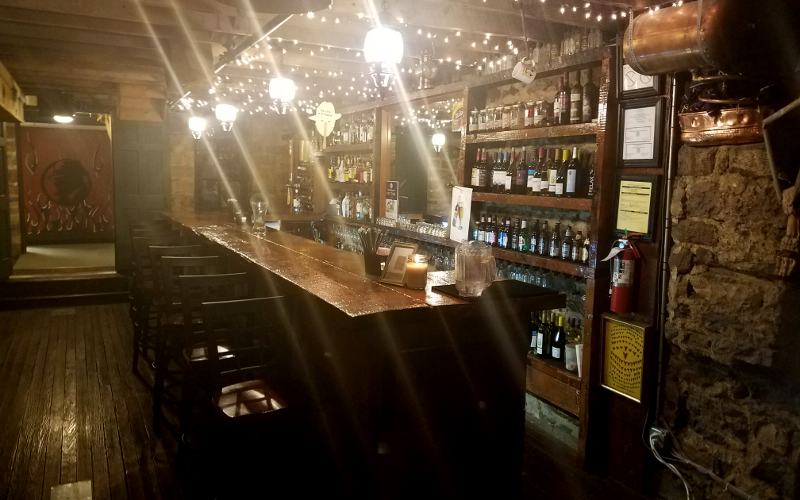 The most popular drink at the bar is the "moonshine martinis."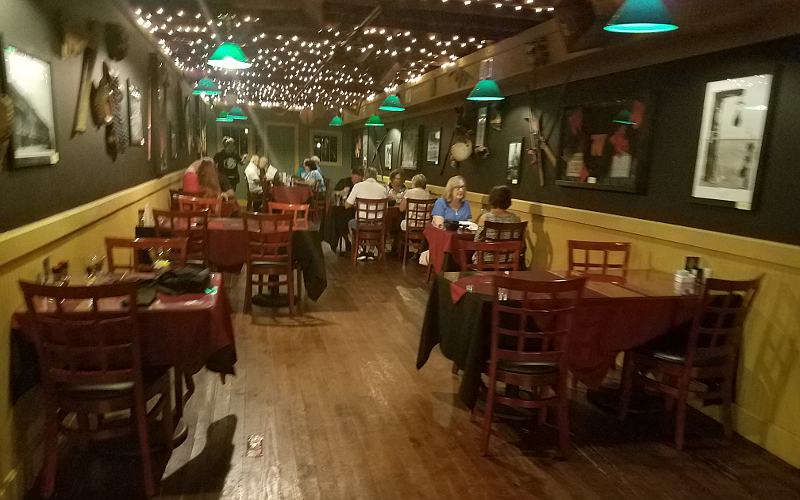 Middle dinning room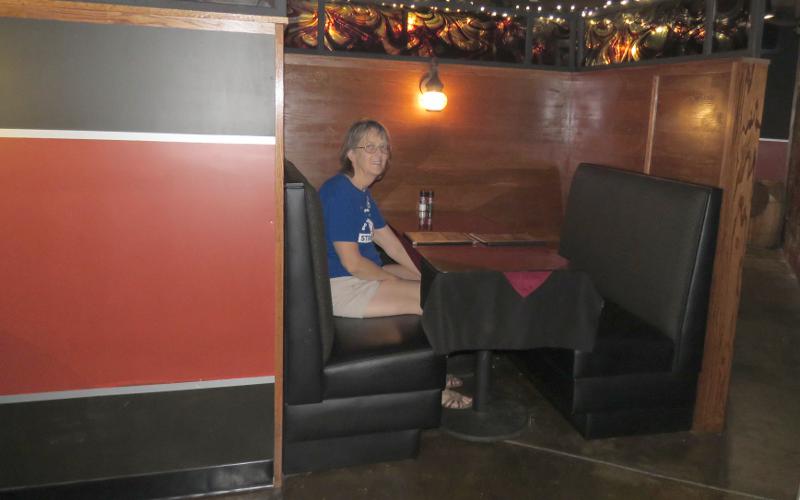 One of the booths in the first dining room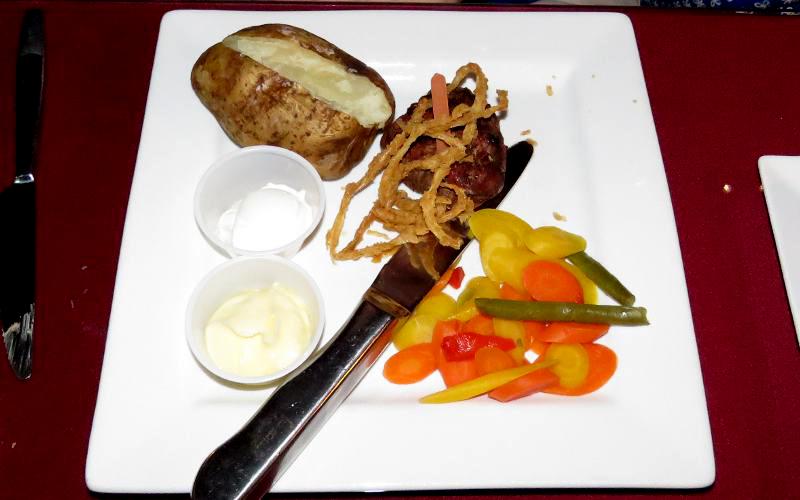 4 ounce filet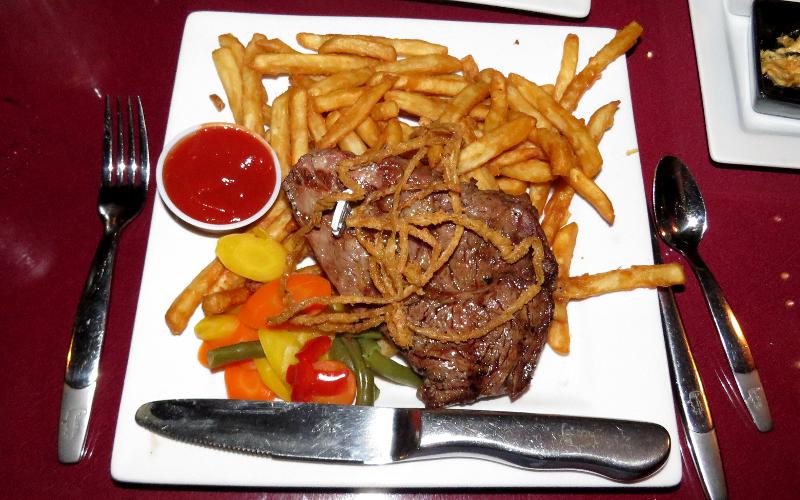 10 ounce rib eye steak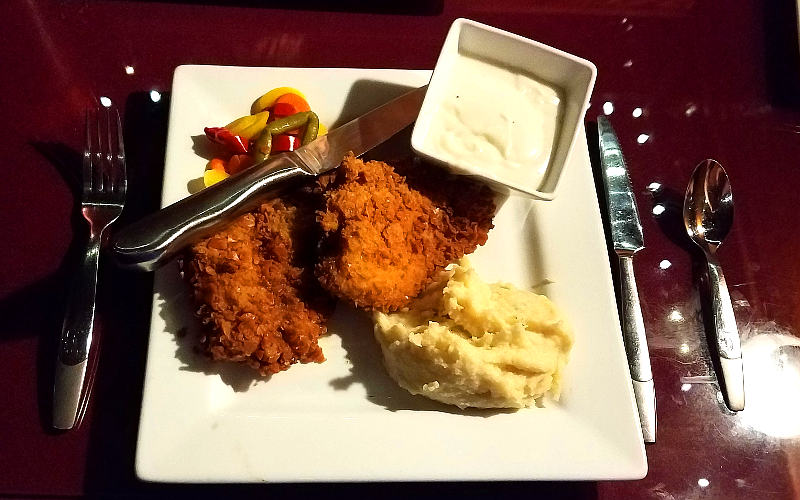 Chicken fried steak & chicken fried chicken Special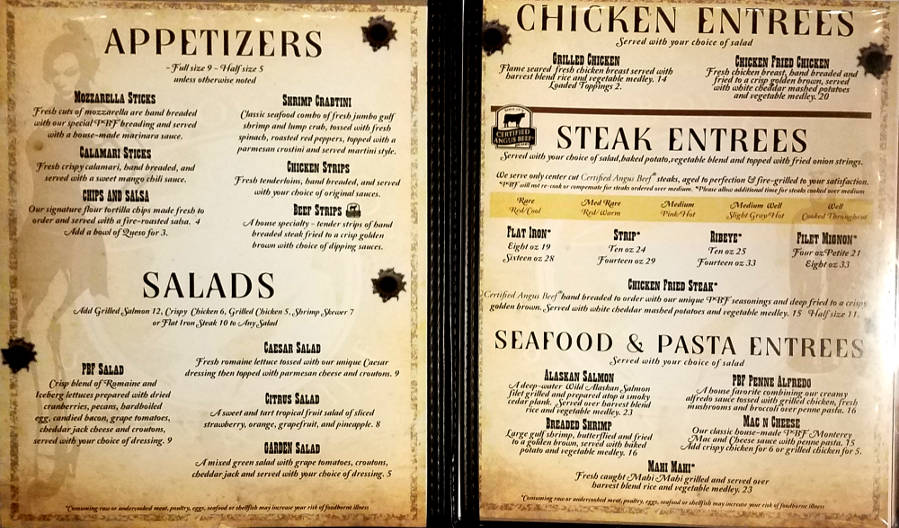 Pretty Boy Floyd's Menu from August 2018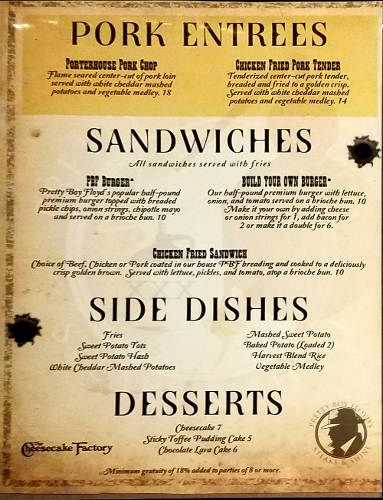 Pretty Boy Floyd's Menu page 3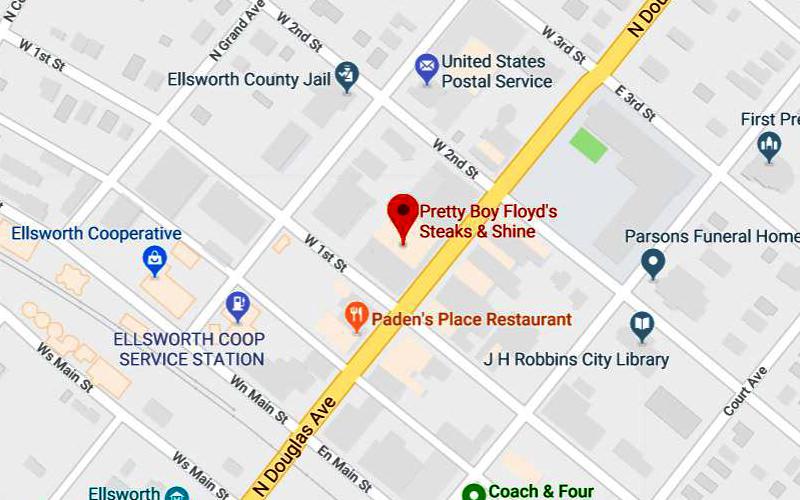 Pretty Boy Floyd's Map
copyright 2018-2021 by Keith Stokes