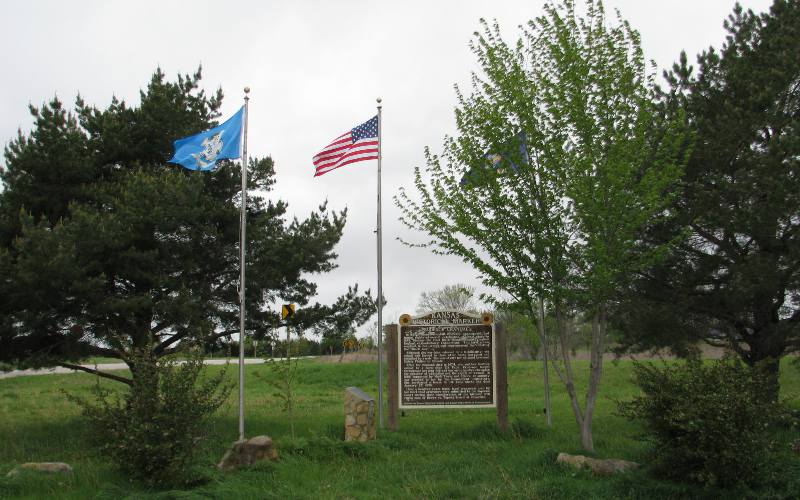 Prudence Crandall Connecticut & Kansas Historical Marker - notice the Connecticut flag at left
This historical marker dedicated to Prudence Crandall is located on the east side of Elk Falls, Kansas. There are actually two historical markers. One was erected by the Kansas Historical Society and the Kansas Department of Transportation. The second marker was made possible through the donations of Citizens of the State of Connecticut.
In 1831, Prudence Crandall established a school which in 1833 became the first black female academy in New England at Canterbury, Connecticut. That second action resulted in her arrest and imprisonment for violating the "Black Law."
Although she was later released on a technicality, the school was forced to close in 1834 after being harassed and attacked by a mob. That same year, Prudence married and moved away from Connecticut.
Following her husband's death in 1874, she and her brother moved to a farm near Elk Falls where Prudence continued to be an educator, emancipator and humane rights advocate. Connecticut repealed the Black Law in 1838, and the Connecticut state legislature awarded Prudence with a $400 yearly pension in 1886. Prudence died there on January 28, 1890, at the age of 86. She and her brother are buried in Elk Falls Cemetery.
The building which housed Crandall's academy in Canterbury, Connecticut opened as a museum in 1984 and is administered by the Connecticut Historical Commission. The museum's national importance was recognized in 1991 when it was designated a National Historic Landmark by the U. S. Department of the Interior.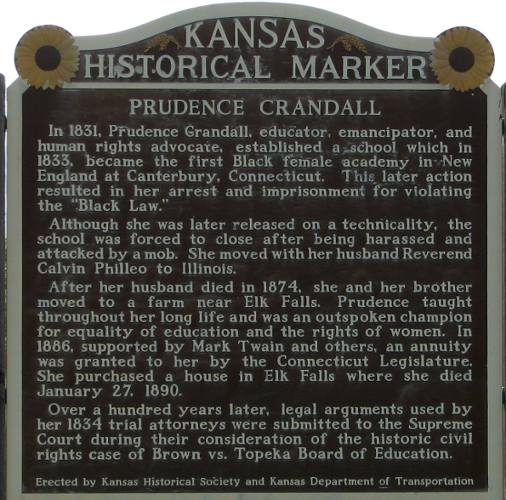 This photo is from 2009 - as you can see in the 2013 photo above, this
marker is badly in need of upkeep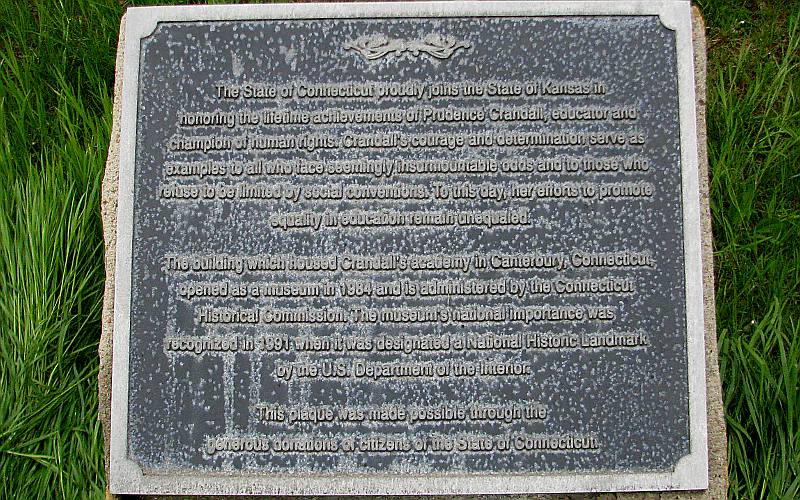 The State of Connecticut proudly joins the State of Kansas in honoring the lifetime achievements of Prudence Crandall.
educator and champion of human rights. Crandall's courage and determination serve as examples to all who face
seemingly insurmountable odds and to those who refuse to be limited by social conventions. To this day, her efforts
to promote equality in education remain unequaled.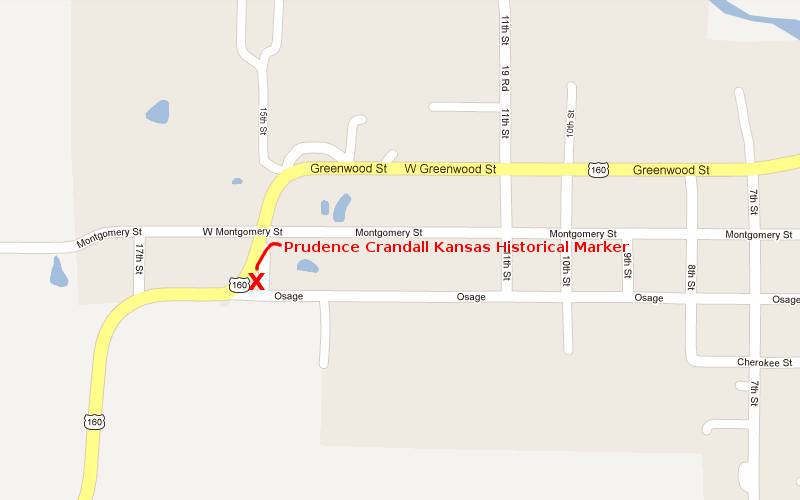 Prudence Crandall Kansas Historical Marker Map
copyright 2009-2016 by Keith Stokes