RANS Designs

4600 US Highway 183 Alternate
Hays, Kansas 67601
(785) 625-6346

Free tours by appointment only,
Monday - Friday

RANS Designs - Hays, Kansas
Randy Schlitter started RANS Designs in 1974 to build "landsailers" (3 wheeled vehicles powered by peddles and sails). In time the company shifted to building recumbent bicycles and (in 1983) to kit airplanes. The bicycle operation was later sold and has moved to Montezuma. Today RANS builds both kit and ready-to-fly aircraft in a 58 thousand square foot, purpose built factory on the west side of Hays, Kansas.
RANS specializes in light sport aircraft and has produced over 4000 aircraft in kit form, plus many completed aircraft. The airplanes are known for their high power-to-weight ratio and their fuel economy. Aircraft are offered as kit, "quick build" (partially assembled kit), or ready-to-fly. Some major components are already assembled in the quick build option and the build time is cut approximately in half.
Tours of RANS Design factory are available by calling Michele "Shelly" Schlitter at (785) 625-6346. There is no charge for the tour, which takes up to an hour.
The site has a runway and the company hosts an annual open house, where many of their customers fly-in with their RANS aircraft.
The photos on this page were taken during a tour in November 2017.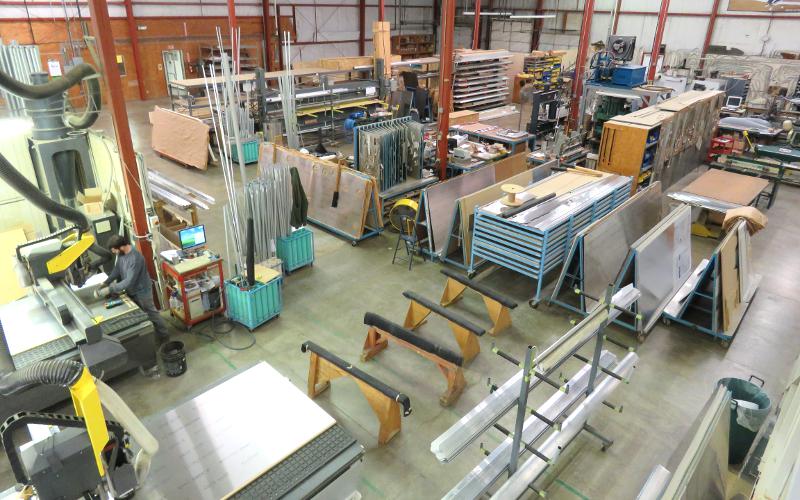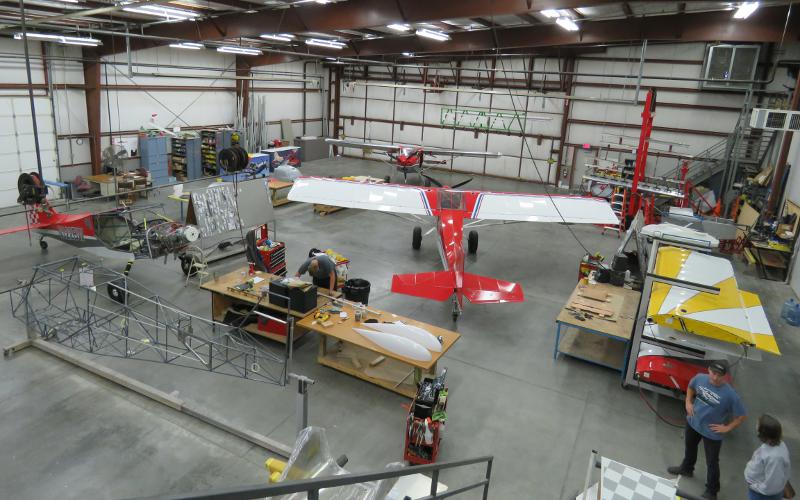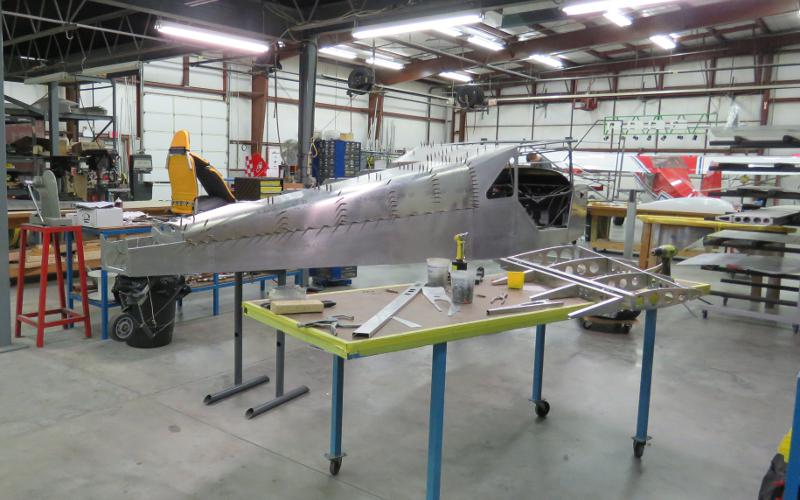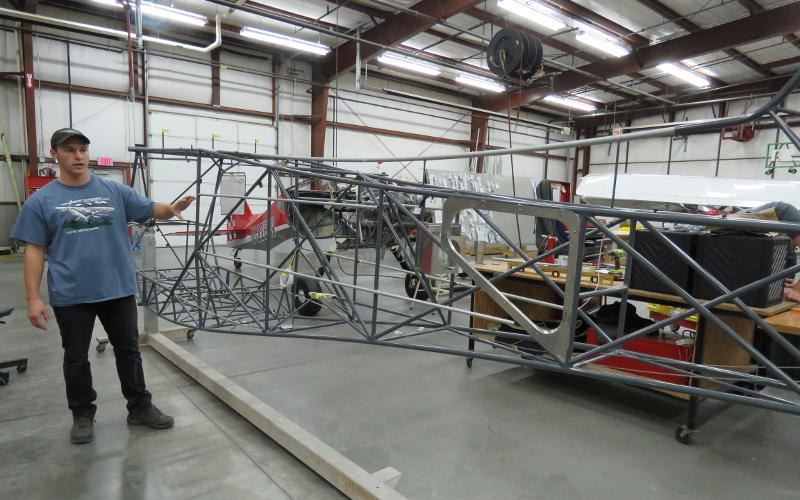 Tony Dopita conducting our factory tour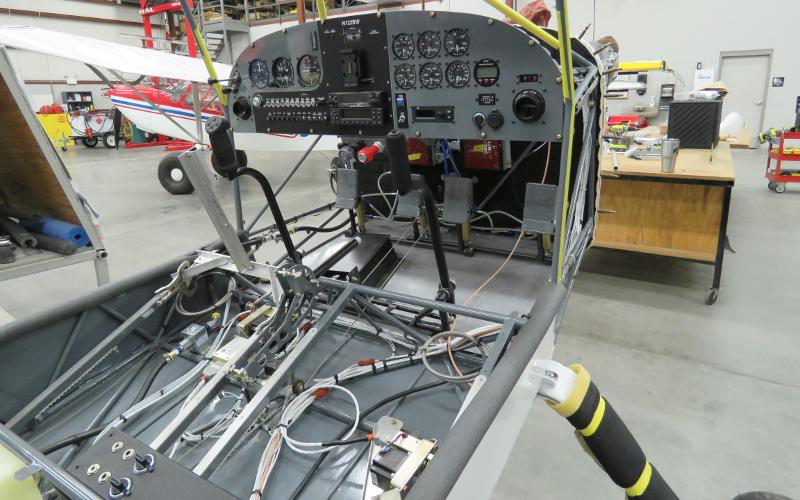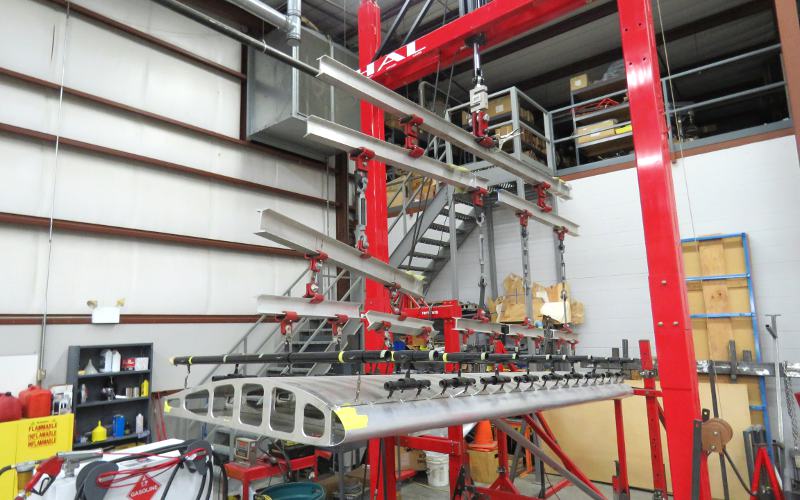 Wing G force testing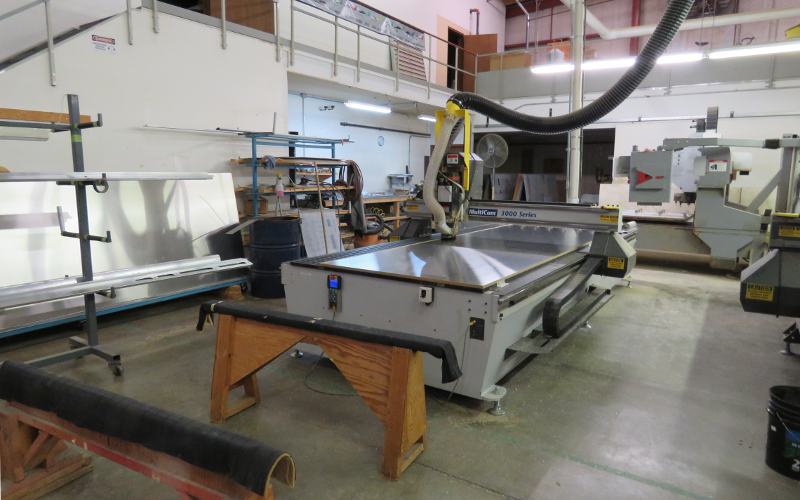 3000 Series CNC Router for cutting foam and composite materials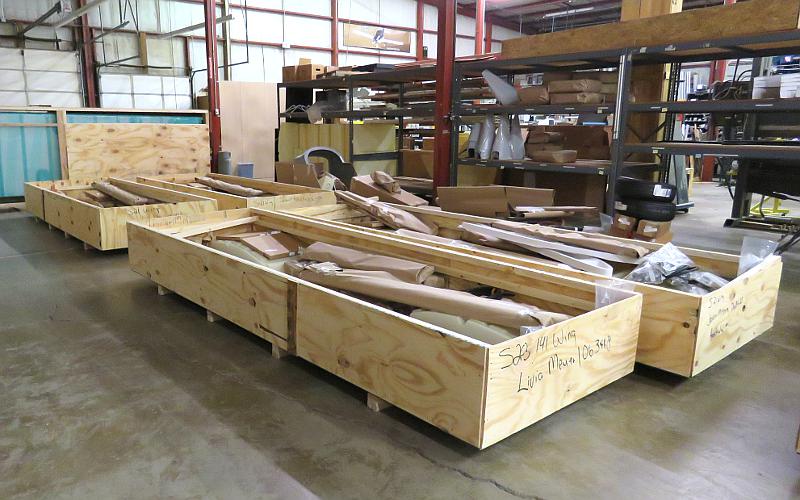 Aircraft kits being prepared for shipping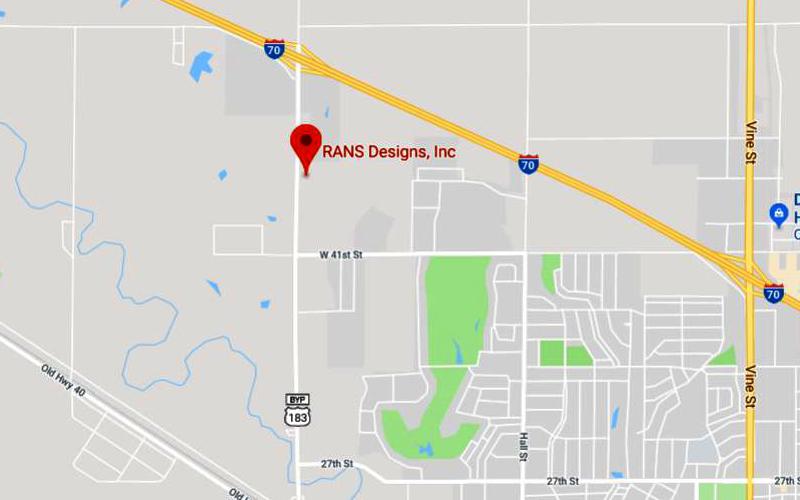 RANS Designs Map
copyright 2017-2018 by Keith Stokes