Stone Arch Bridge

200 feet north of Kansas Highway 9
Rice, Kansas 66901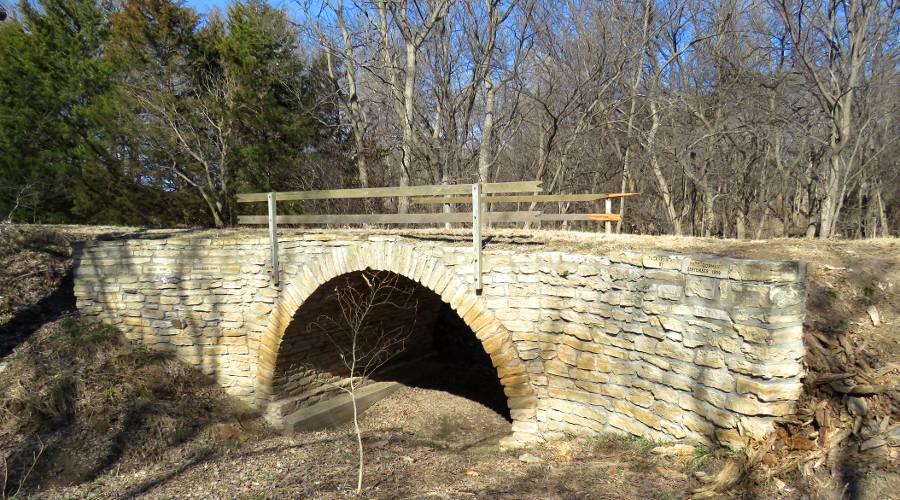 1899 Stone Arch Bridge - Rice, Kansas
The Rice Stone Arch Bridge east of Concordia, Kansas was built in 1899 by J. B. Tremblay for $200. The main road passed over the arch bridge until 1920 when the road was moved a couple of hundred feet further south, but the bridge continued to take vehicle traffic until 1950.
In 1990 the bridge was restored by Ray A. Doyen.
For many years, much of the charm of this fine old bridge has been the steps leading down to the old cottonwood tree which stood beside it. The tree had a circumference of 23 feet. But in 2015 that tree fell over and, as of February 2016 the steps are covered in debris and need repair.
Rice, Kansas is a tiny incorporated town with only 4 streets. To get to the bridge turn north from Route 9 on North 200 Road. Go one block, then turn right and the street will deadened at the bridge.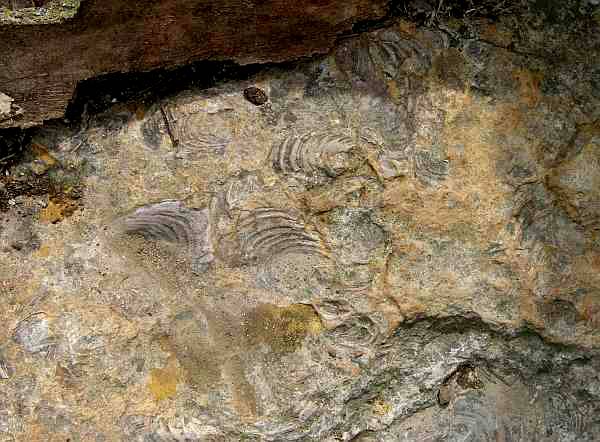 shell fossils in stone steps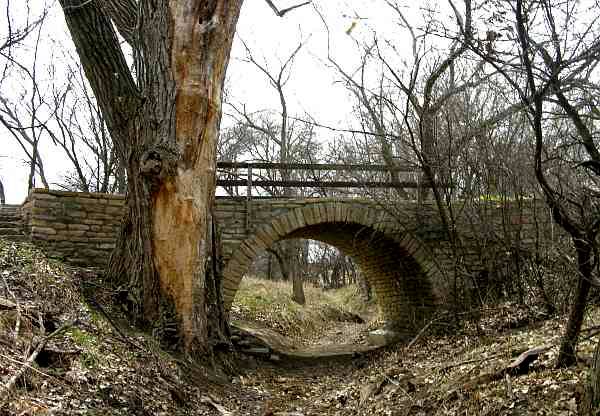 This cottonwood tree is now gone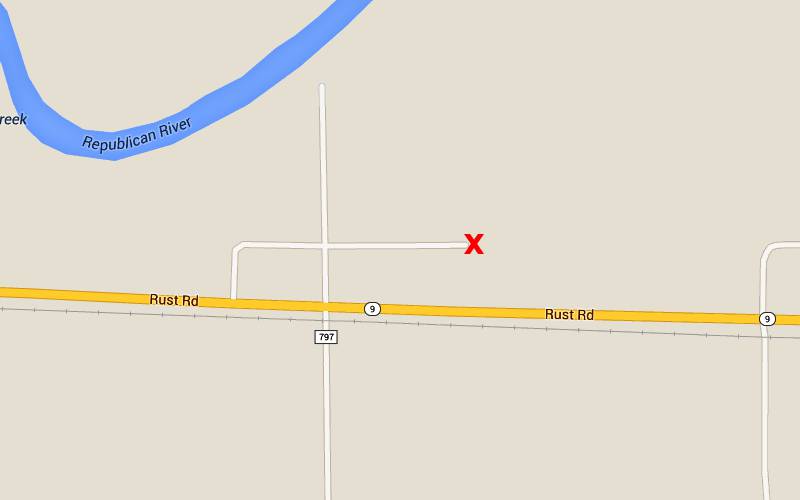 Stone Arch Bridge map
copyright 2006-2016 by Keith Stokes