Stone Arch Bridge

200 feet north of Kansas Highway 9
Rice, Kansas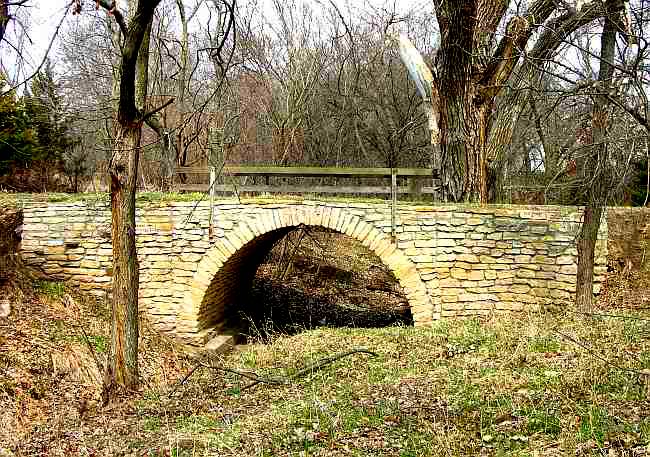 The Rice Stone Arch Bridge east of Concordia, Kansas was built in 1899 by J. B. Tremblay for $200. The main road passed over the arch bridge until 1920 when the road was moved a couple of hundred feet further south, but the bridge continued to take vehicle traffic until 1950.
In 1990 the bridge was restored by Ray A. Doyen.
Part of the charm of this fine old bridge is the steps leading down to the old cottonwood tree that stands beside it. The tree has a circumference of 23 feet.
Rice, Kansas is a tiny incorporated town with only 4 streets. To get to the bridge turn north from Route 9 on North 200 Road. Go one block, then turn right and the street will dead-end at the bridge.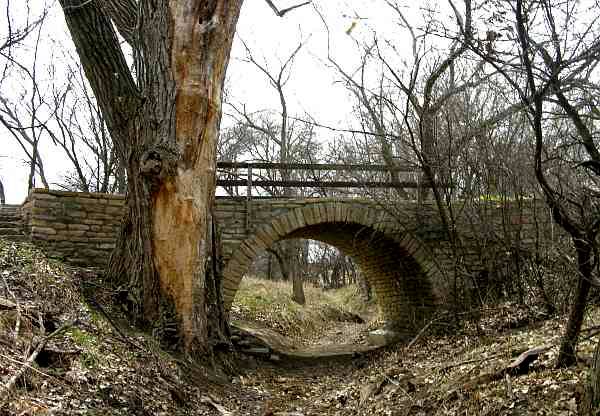 Cottonwood tree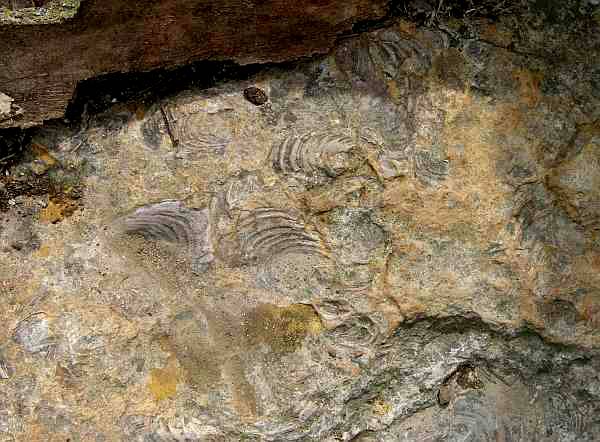 shell fossils in stone steps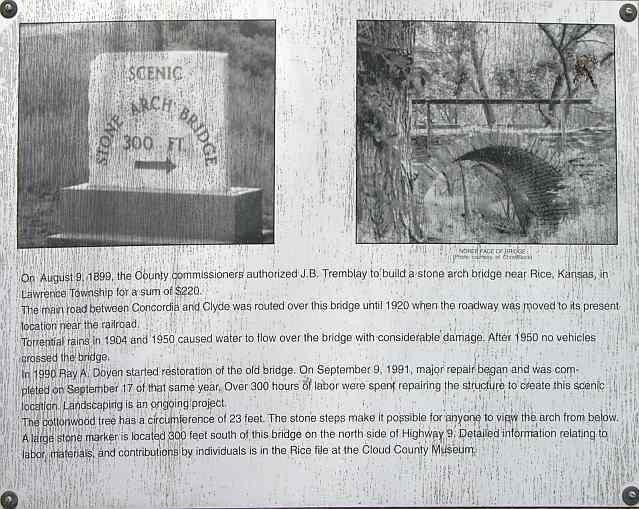 Memorial plaque

copyright 2006-2015 by Keith Stokes