Riley County Historical Museum
2309 Claflin Road
Manhattan, Kansas 66502
(785) 565-6490

Tuesday - Friday: 8:30AM - 5PM
Saturday - Sunday: 2 - 5PM
free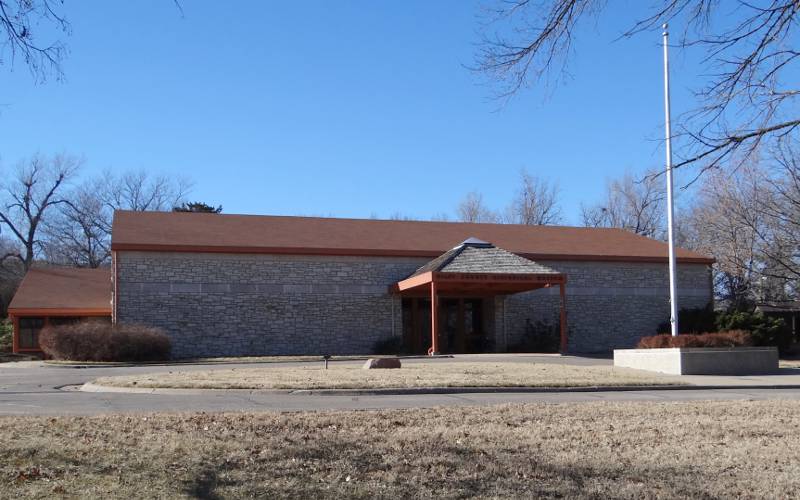 Riley County Historical Museum - Manhattan, Kansas
The Riley County Historical Museum & Goodnow House State Historic Site are adjacent to each other in Manhattan, Kansas.
The Historical Museum presents permanent and temporary exhibits devoted to the history of Riley County. I found two displays to be the most interesting. The first was titled "Made in Riley County" and the second one was devoted to how the museum catalogs, conserves and selects which items to collect.
The staff at the Riley County Historical Museum also provides tours of the Kansas Historical Society's Goodnow House, which is next door. The Goodnow House was built in 1861 by Isaac & Ellen Goodnow, who were abolitionists who immigrated to Kansas on a steamboat to help establish Manhattan as a free-state community. Isaac was also a founder of what later became Kansas State University and was the first elected Superintendent of Public Instruction in Kansas.
The tour of the stone house and the story of the steamboat Hartford which the docent explained on the way back were the most interesting parts of the visit.
The Hartford came to Kansas from Cincinnati, Ohio in 1855. It carried people like the Goodnows, who planned to start a town named Manhattan, where Junction City is now located. The steamboat ran aground a few miles away from this location, near the newly established town of Boston. The residents of Boston and the passengers of the Hartford joined together and the name of the town was changed to Manhattan.
The Hartford's cargo, including ten to fourteen prefabricated houses, was unloaded and the boat headed downstream. It ran aground again near St. Marys and in October 1855 was destroyed by fire. The large steamboat bell was salvaged by the Manhattan Methodist Church (which had been founded on board the boat) and now hangs in the Riley County Historical Museum.
The "Hartford House," next to the museum building is one of those prefabricated houses which was originally constructed at 523 Colorado Street.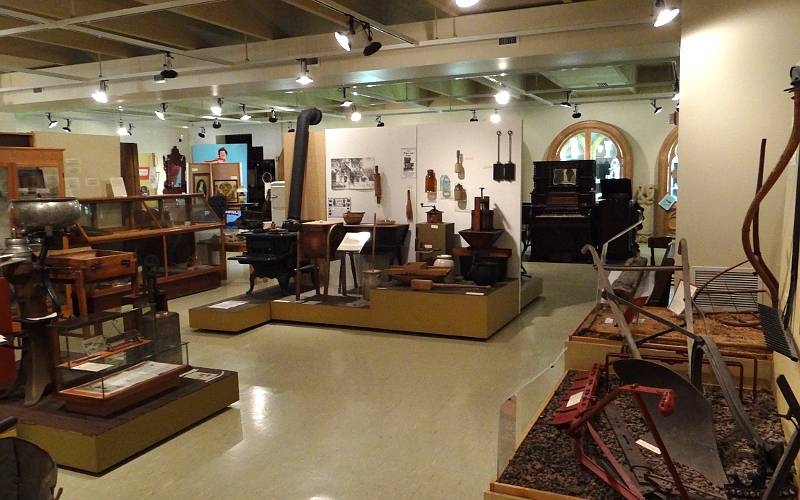 "The Land and the People" exhibits at the Riley County Historical Museum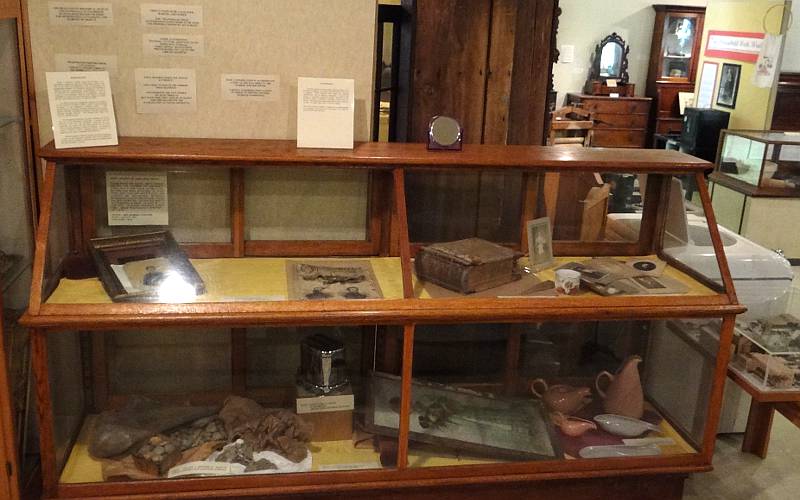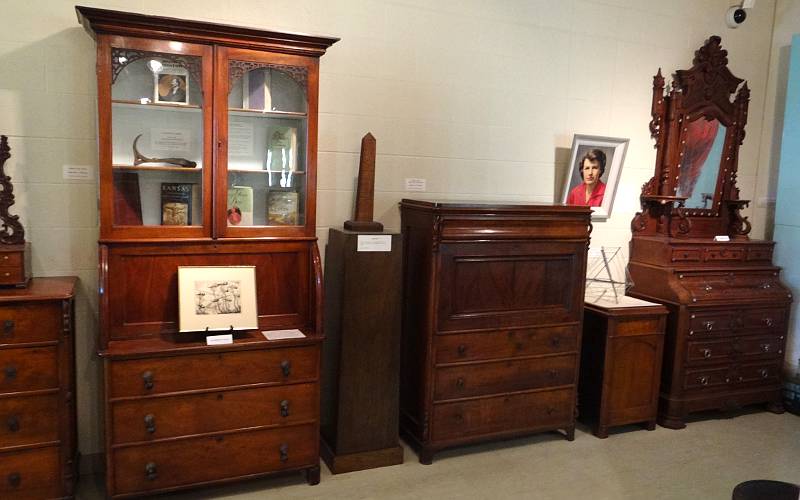 This is part of "Made in Riley County," which is an exhibition which showcases unique objects
that were all constructed, produced, or invented in Riley County.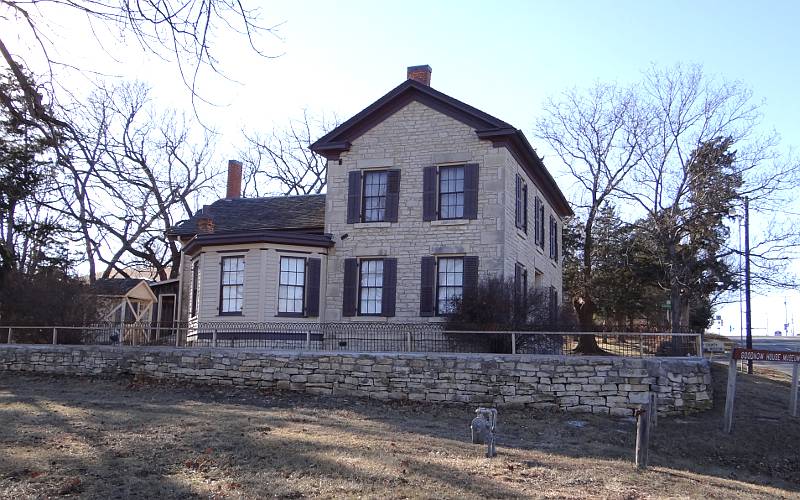 Isaac T. Goodnow House State Historic Site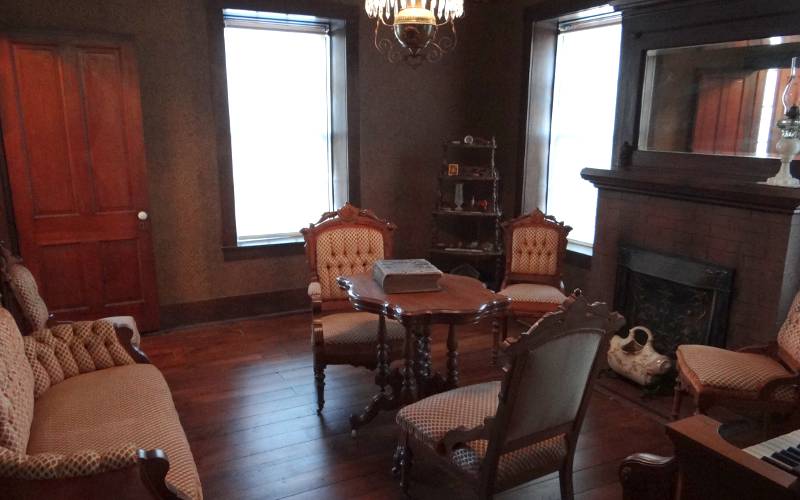 Inside the Isaac T. Goodnow House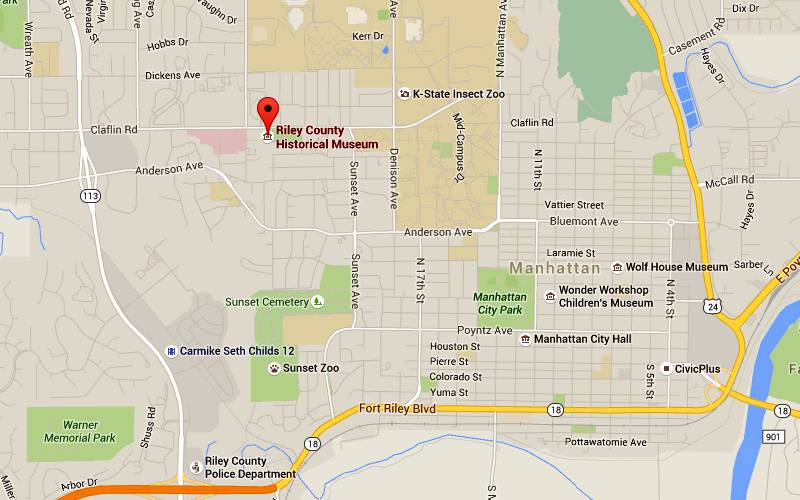 Riley County Historical Museum Map
copyright 2015-2019 by Keith Stokes