Rock City

Rock City, Inc.
1051 Ivy Road
Minneapolis, Kansas 67467
(785) 392-2092 or (785) 392-4731

open dawn to dusk
$3/adults $.50/children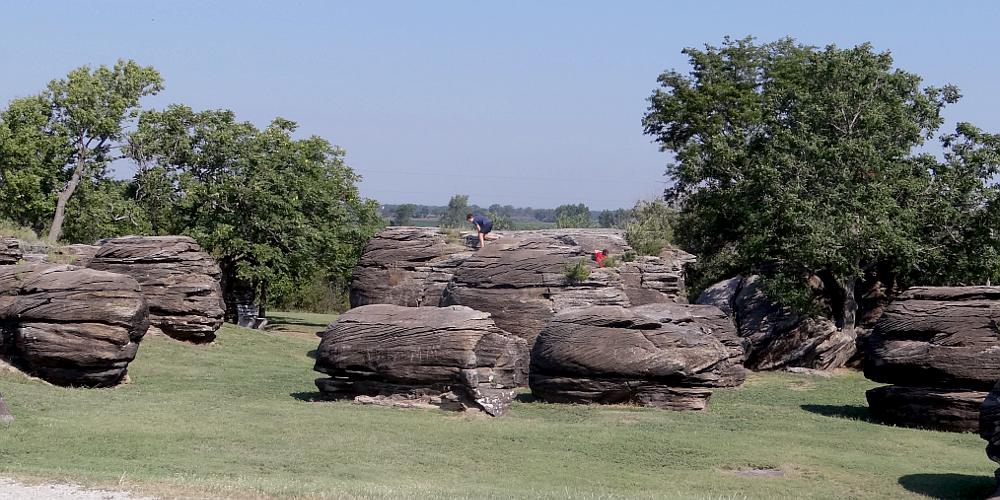 Rock City - Minneapolis, Kansas
Rock City in Minneapolis, Kansas is a five acre park which contains about 200 huge Dakota sandstone concretions. The spheres are up to 27 feet in diameter and you are encouraged to climb on them and do pretty much whatever you want. Rock City claims that there is no place else in the world with so many huge concretions.
Rock City is 3 1/2 miles south of Minneapolis off Highway 106. There is a small gift shop where Rock City, Inc., the local non-profit corporation that operates the park, collects a $3/adult $.50/children fee. There is a bucket to leave money when the gift shop is closed.
Pets are permitted when on a leash.
Mushroom Rock State Park is a smaller collection of similar Dakota sandstone concretions. The rock beneath some of them has weathered so that a couple of them do look like mushrooms. Mushroom Rock State Park is a free attraction.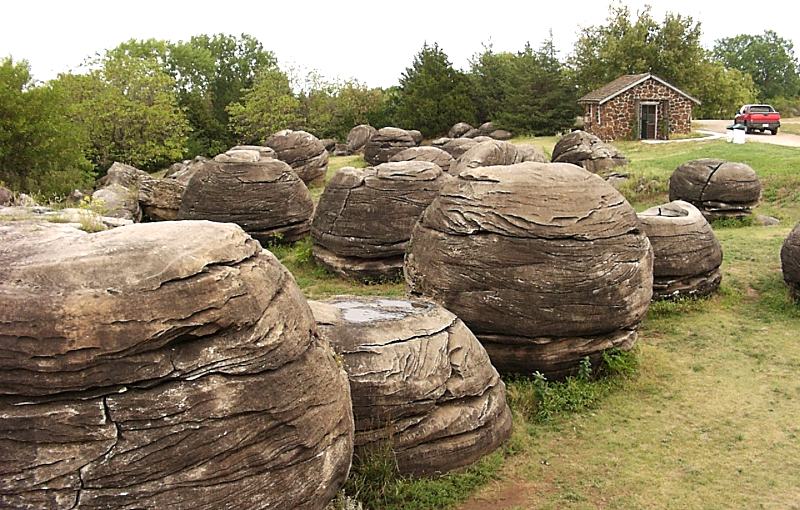 Rock City with gift shop in upper corner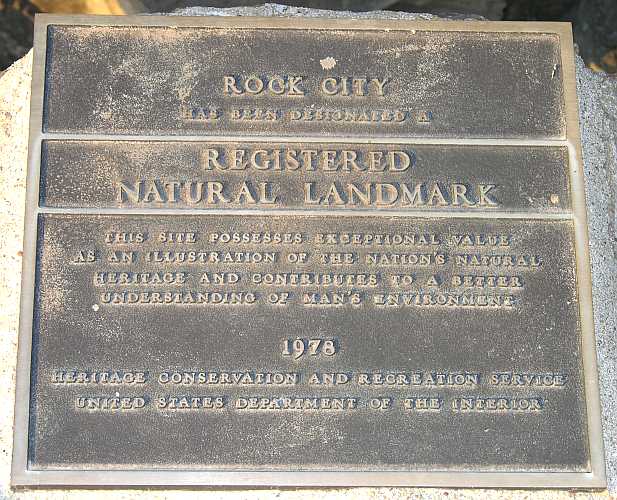 \
Rock City has been made a registered Natural Landmark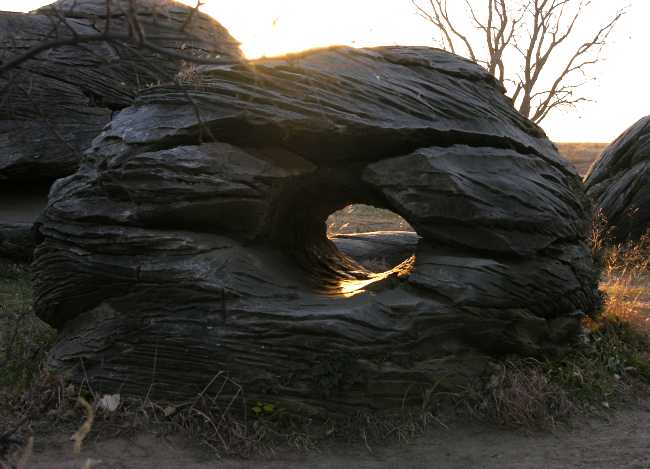 Sun setting beyond Donut Hole Rock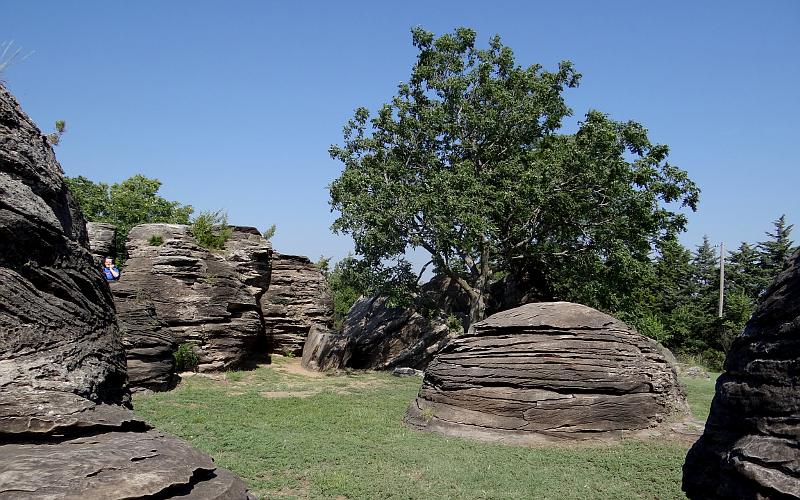 The main field of concretions includes some over 15' high.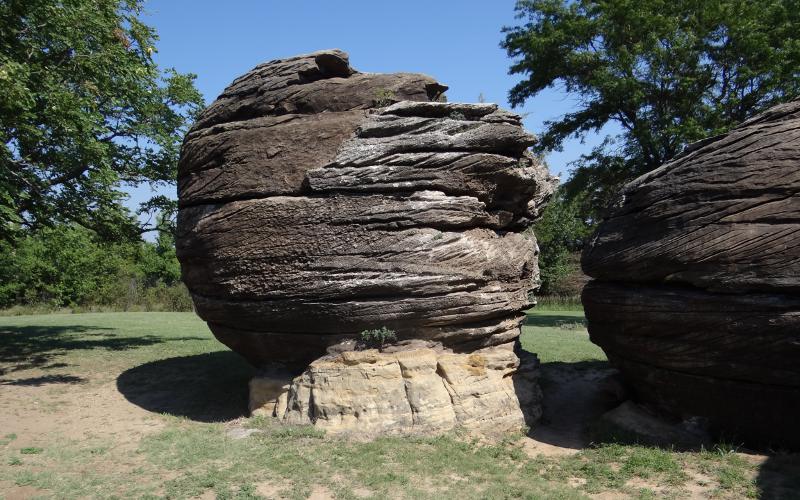 In another couple of hundred years, this might be a Mushroom Rock.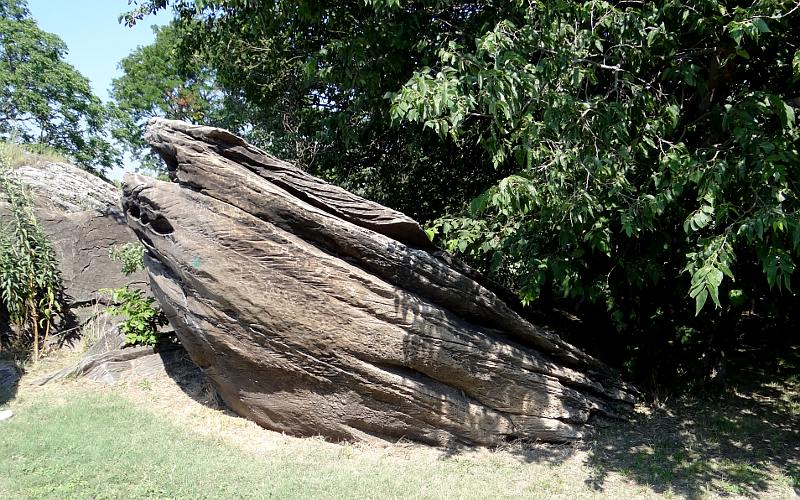 The Shipwreck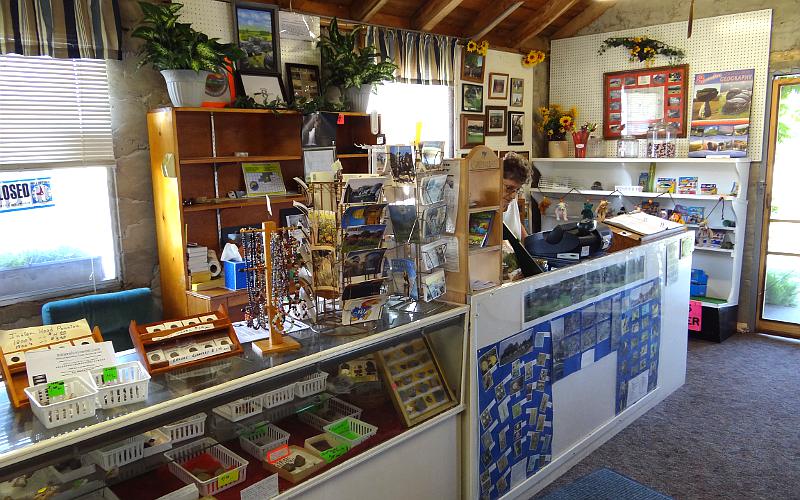 Rock City Gift Shop
Rock City has been a popular attraction for generations. The following wonderful pictures were furnished to Kansas Travel by Sue (Elliott) Ramsey of Santa Barbara, CA. They were taken in the winter of 1900 and are probably of members of the the Babcock/Elliott families. Thanks so much, Sue!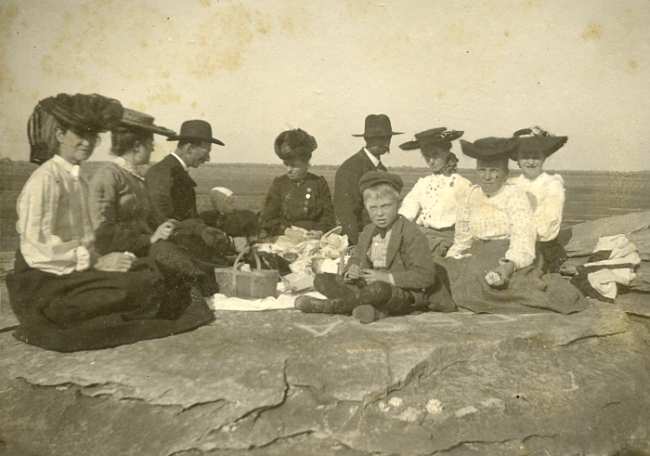 Family picnic at Rock City in 1900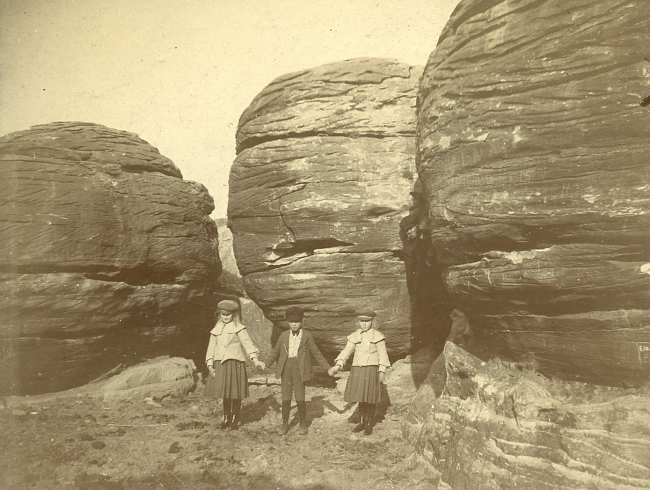 Babcock/Elliott children in 1900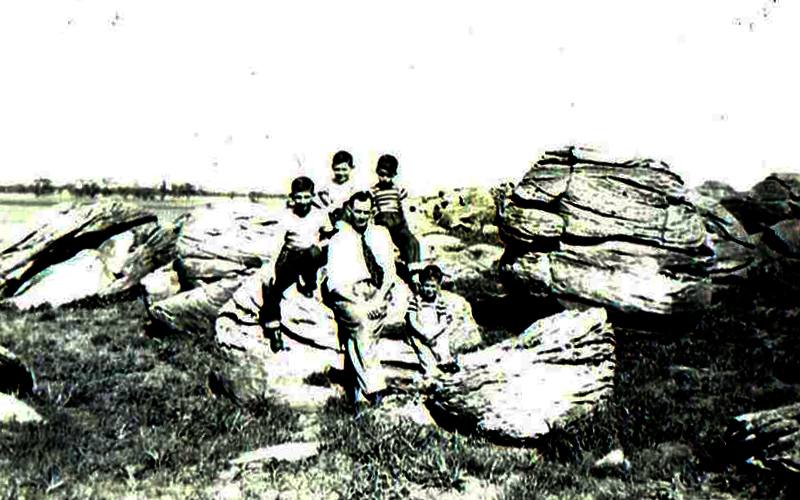 David Stouffer provided this family photo from about 1956 when the farmer who then owned Rock City took
them out there with tractor and trailer.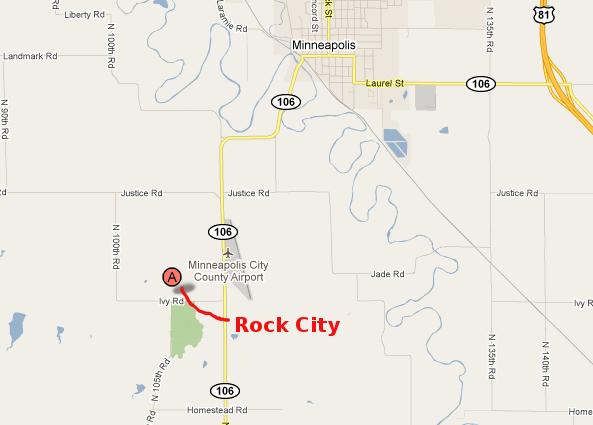 Rock City Map
Kansas Fossils and Geology Attractions
LAS- 8/13 copyright 2002-2021 by Keith Stokes