Rocky Ford Waterfall

Manhattan, Kansas 66502
(785) 539-9999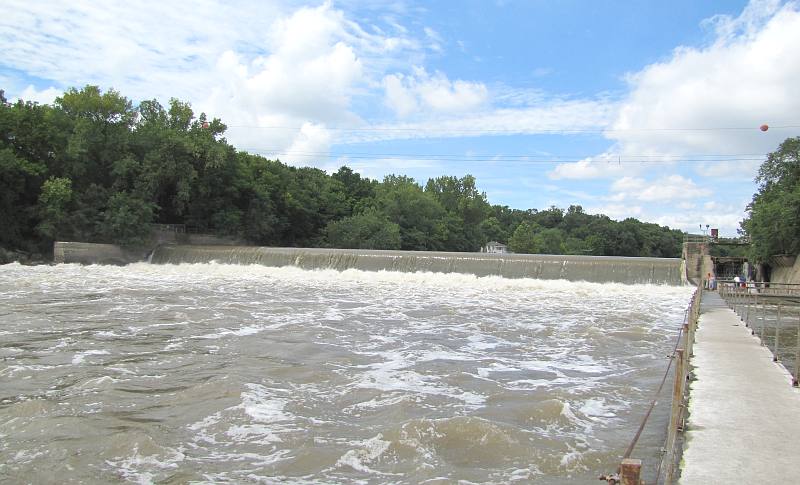 Rocky Ford Waterfall on Tuttle Creek
Rocky Ford Waterfall is created by an overflow dam on the Big Blue River about 3/4 of a mile below the Tuttle Creek Dam near Manhattan, Kansas. Tuttle Creek Reservoir is the second largest impoundment in Kansas with 12,500 acres of water and approximately 100 miles of wooded shoreline.
One bank of the Rocky Ford Waterfall is a Riley County Park - the Rocky Ford Outdoor Recreation Area. The dam is anchored on the other side by Rocky Ford State Fishing Area and saugeye, white bass, catfish, drum, crappie and carp may be harvested.
After visiting the falls, I recommend driving up beside the Big Blue River to the the Tuttle Creek dam. At times there is a great deal of water released from the dam and the flow through the gated chute spillway can be quite impressive with water whirling and around and splashing up many feet into the air.
I wish to thank Lawrence Seib from the Mass Spectroscopy Lab at the University of Kansas for telling me about this waterfall.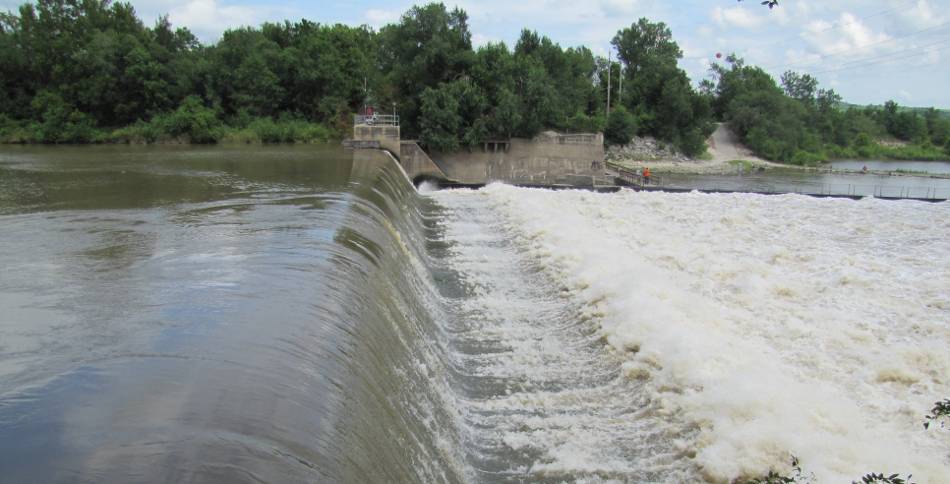 Rocky Ford Waterfall as seen from Rocky Ford Outdoor Recreation Area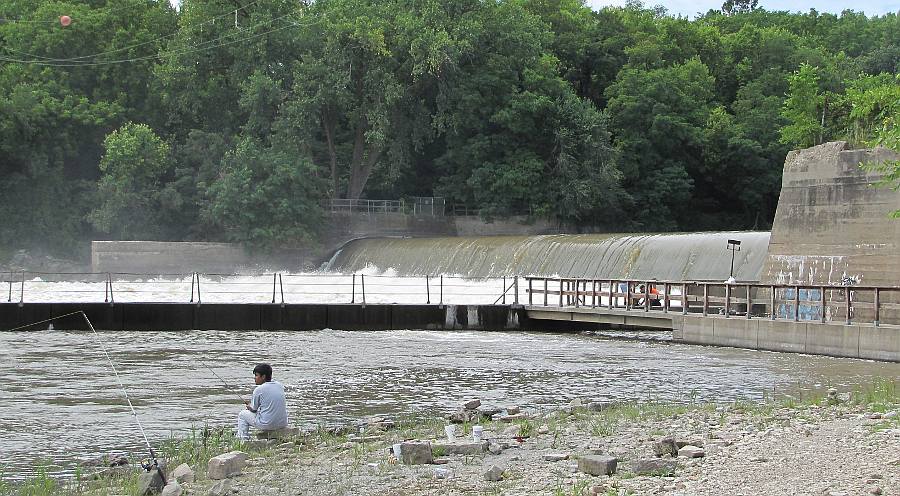 Fishing below the Rocky Ford Waterfall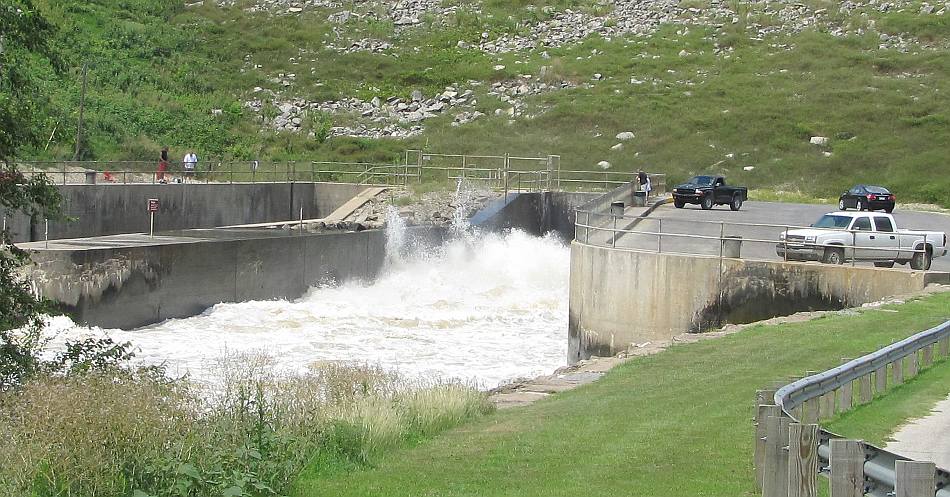 Spillway at the foot of Tuttle Creek Dam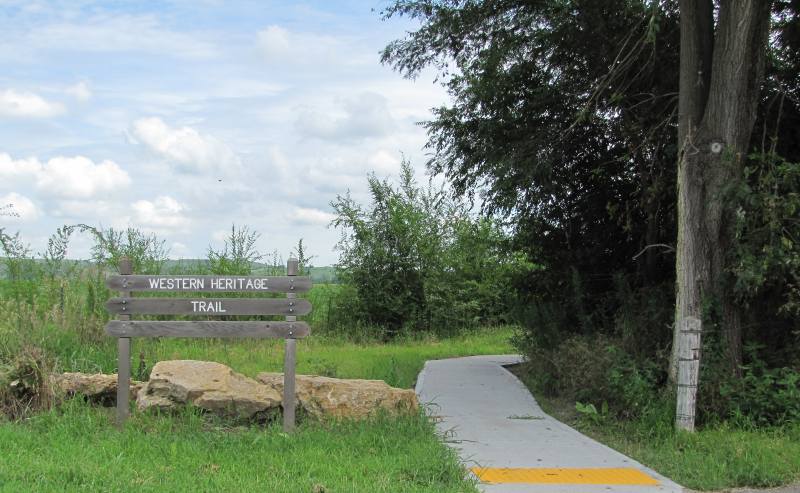 Western Heritage Trail leads from the fishing area to the new Tuttle Creek Lake Campground (River Pond State Park)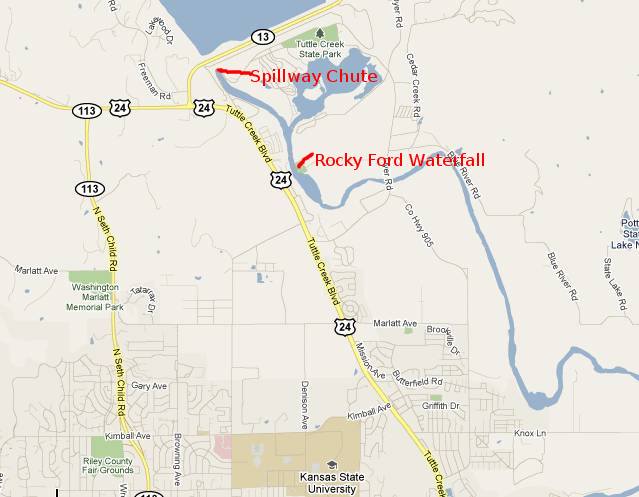 Rocky Ford Waterfall Map
Kansas Waterfall Guide
Kansas Attractions Kansas Travel & Tourism Home
copyright 2010-2015 by Keith Stokes