Russell Stover Candies
Factory and Outlet Store

1993 Caramel Boulevard
Abilene, Kansas 67410
(785) 263-0463

Monday - Saturday: 10 AM - 6 PM
Sunday: 11 AM - 5 PM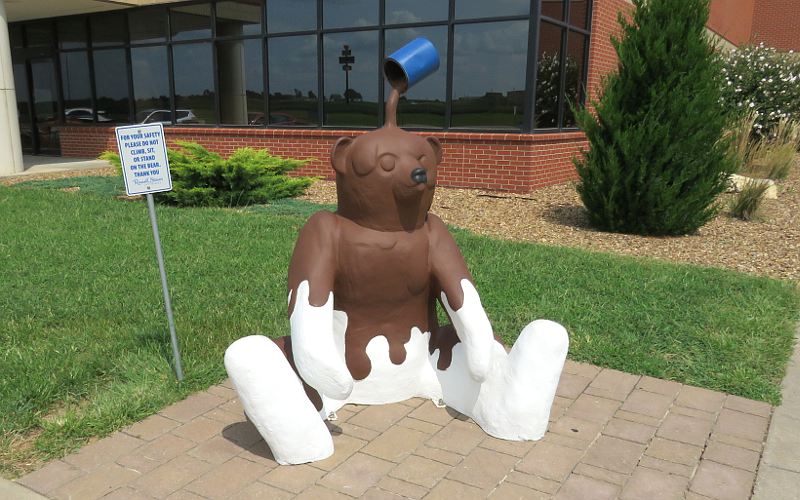 I Love Chocolate Teddy Bear
The Russell Stover Candies factory and store is located right of I-70 at exit 270 on the west side of Abilene, Kansas. The outlet store features the entire line of Russell Stover, Whitman's and Pangburn's candies, plus seasonal close outs and "factory seconds." The Russell Stover Candy store also sells hand dipped ice cream and items prepared in the "kitchen." Workers can be watched through windows as they prepare handmade specialties, cookies, caramel apples in the candy kitchen.
Russell Stover has other outlet stores in the region, for example one on Shawnee Mission Parkway in Shawnee, Kansas, but the Russell Stover Candies factory outlet store is much larger and has a wider selection.
Russell Stover Outlet Shopping Guide
First Quality - Premium quality products products
Intermediates - Products marked with a "black line" are overstocked items which have passed peak freshness, but still meet top quality standards. Discounted.
Seconds - Products packaged in generic white and black packaging. These are the same level of freshness as First Quality, but are seconds because they are imperfectly shaped or in some other way are not of the highest standard. Highest discount.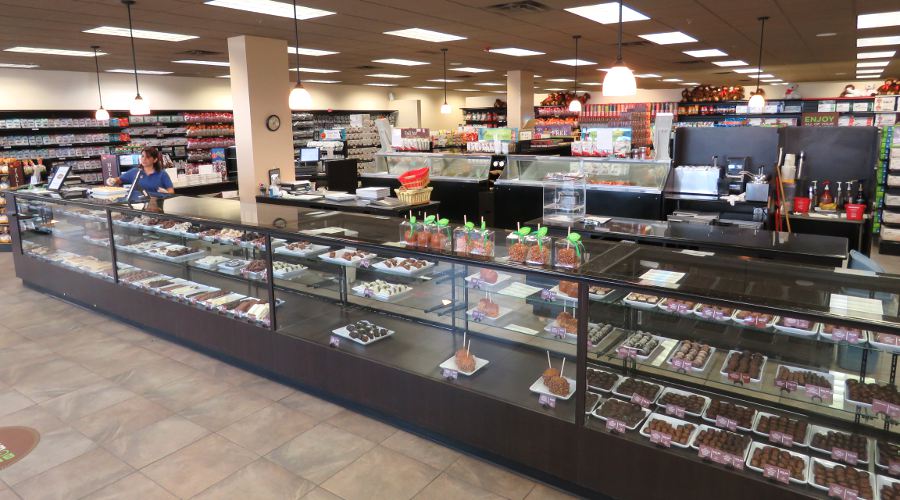 Russell Stover Outlet main showroom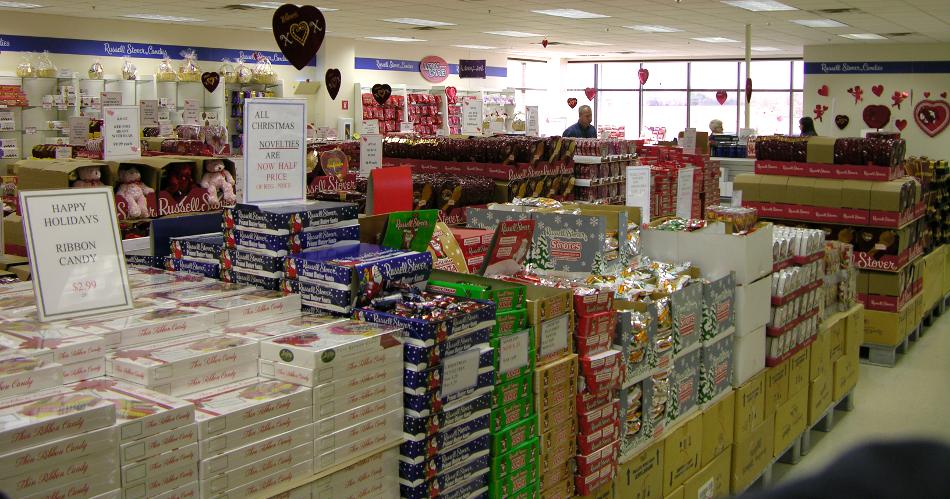 Seasonal boxed candy closeouts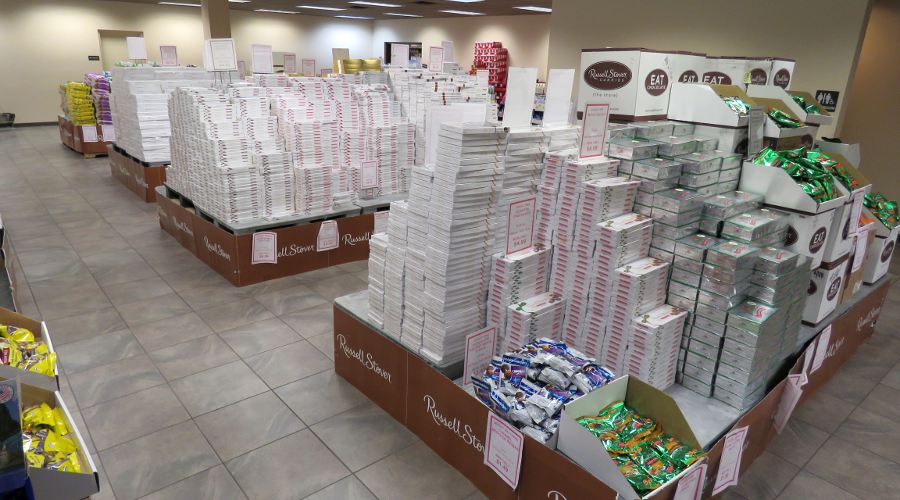 Factory Seconds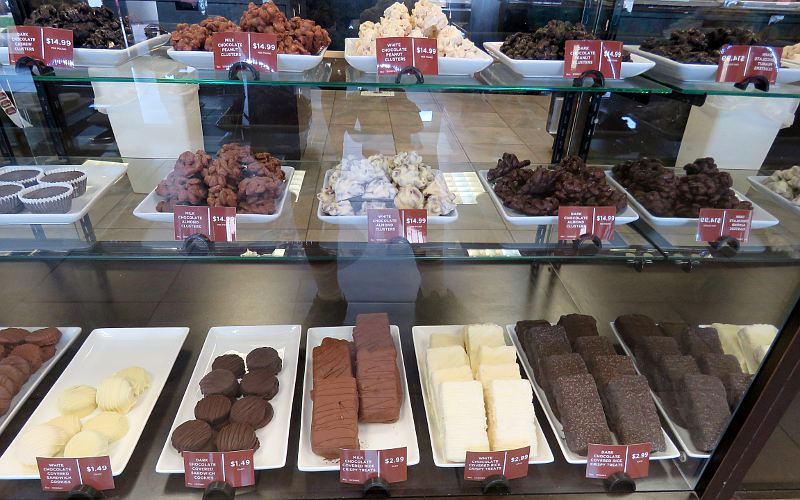 Russell Stover Chocolates

Try a hand dipped ice cream sundae with Russell Stover, chocolate, caramel or hot fudge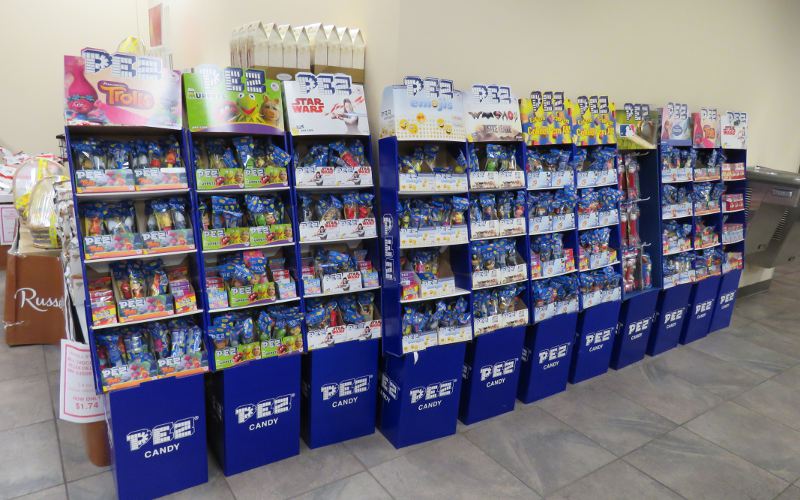 Pez display in 2018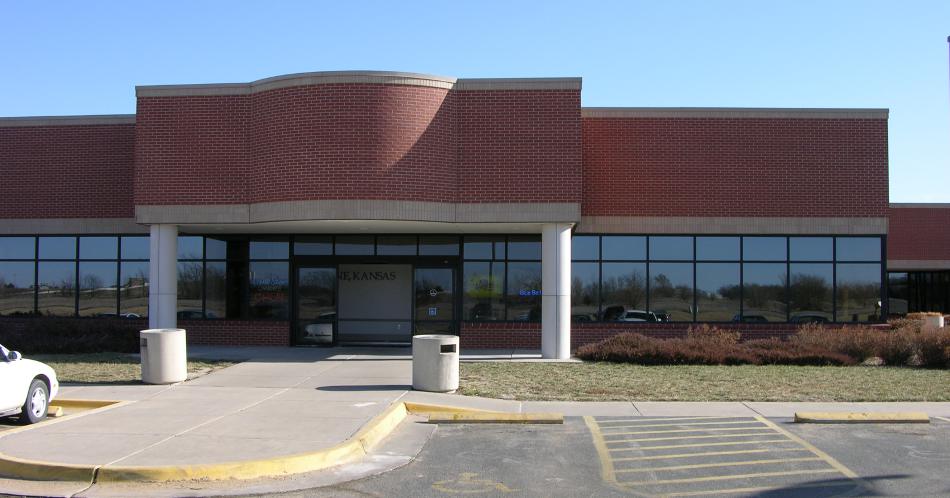 Russell Stover Candy Factory Outlet Store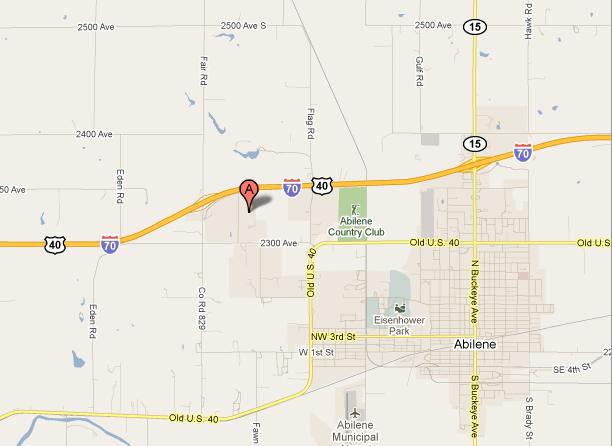 Russell Stover store map
copyright 2006-2022 by Keith Stokes