The Martin & Osa Johnson Safari Museum
111 N Lincoln Avenue
Chanute, Kansas 66720
(620) 431-2730

Adults: $6 6-12: $3 Seniors & Students: $4
Open Tuesday - Saturday: 10 AM - 5 PM
Sunday: 1-5 PM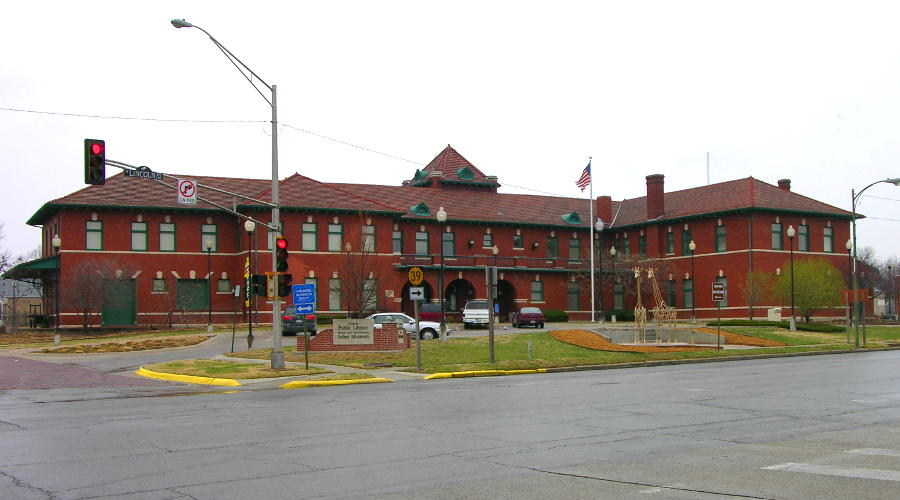 Martin and Osa Johnson Safari Museum shares the old Chanute train depot with the public library.
I suspect that everyday, a visitor to Chanute, Kansas sees the name "Safari Museum" and passes the museum by, thinking that someone in town went to Africa and there is a room or two of junk that they brought back.
But the story behind Chanute's Safari Museum is much more interesting...
Martin Johnson was an Independence, Kansas boy who managed to join Jack London on the voyage of the Snark in 1907. Martin returned in 1909 with enough artifacts and stories to start traveling the vaudeville circuit making presentations.
While touring the following year, Martin stopped in Chanute, where he fell in love with (and soon married) the 16 year old Osa Leighty. Osa was pretty, tiny, had a lot of personality, and started traveling with him. In a few years they accumulated enough money to travel to the South Seas and and film their first movie, Among the Cannibals of the South Pacific, which premiered in 1918.
The movie was a success and Martin & Osa Johnson made more trips to the South Seas, Asia and Africa. They were very successful with movies, speaking tours, books, a clothing line, and other marketing. They even did early product placement in their movies. The Johnsons made some of the first motion pictures with sound. Martin would film while Osa stood beside him with a rifle, waiting until the last second before dispatching attacking animals. Maybe. They certainly promoted the movies and books with that story.
Martin Johnson died in a commercial plane crash in 1937. Osa Johnson died in New York City 16 years later. The Johnson Safari Museum opened in Chanute in 1962 and more recently moved into the beautiful restored depot which it shares with Chanute's Library. The Safari Museum has photos, films and several galleries of spectacular artifacts from Osa and Martin's travels.
The Safari Museum could be much easier marketed with a name that that conveys the romance of these film pioneers. Something like the title of Osa's book, I Married Adventure or their biography, They Married Adventure.
The Safari Museum opened an exhibition titled "Through the South Seas with Martin Johnson" in the spring of 2008 and tied the exhibit to the South Seas theme of the Safari Museum's annual Film Festival in April of 2008.
The 2009 Safari Museum Film Festival will be April 24-25. Martin & Osa Johnson feature films will be shown Friday & Saturday Evenings, with matinees all day Saturday on the campus of Neosho County Community College.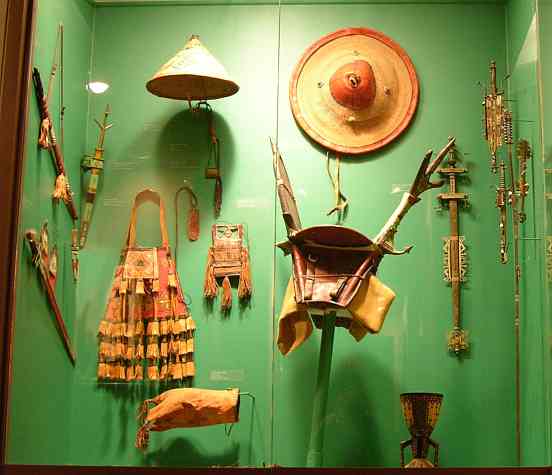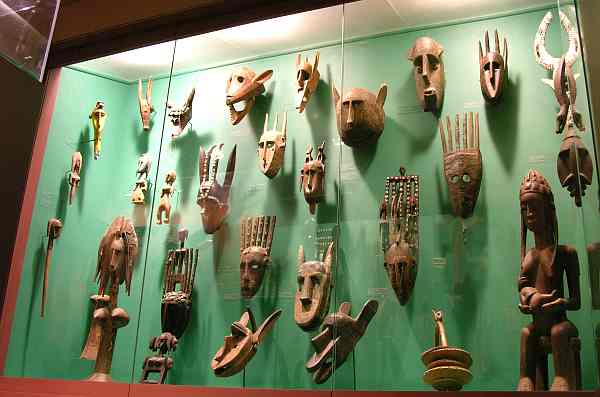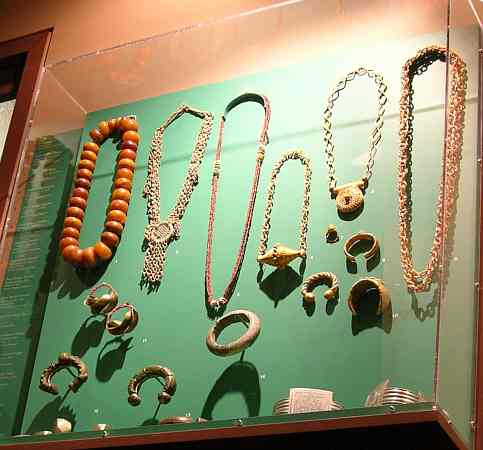 Jewelry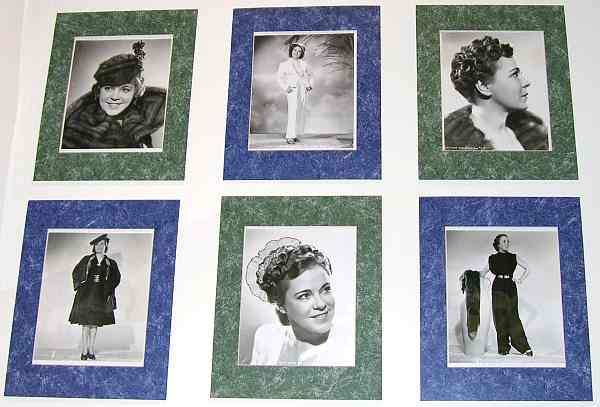 Fashion photos of Osa Johnson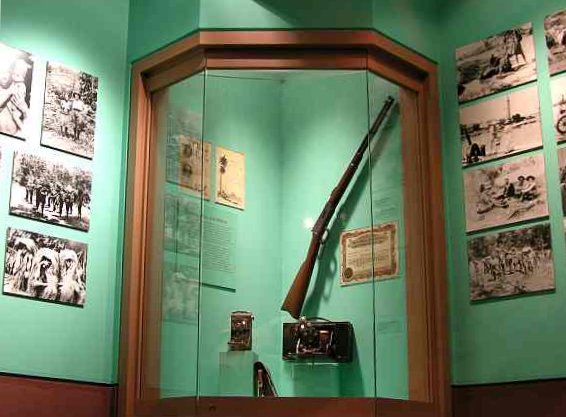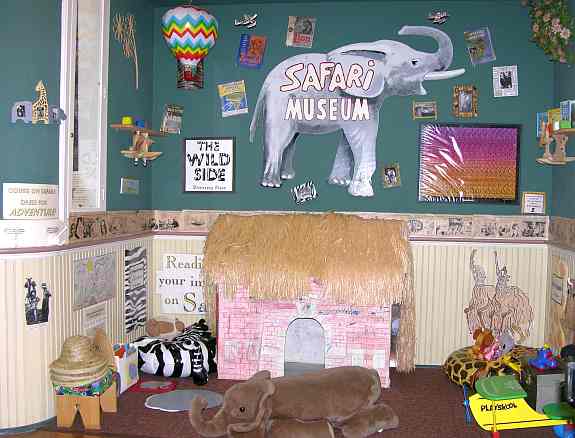 Children's area at the Martin & Osa Johnson Safari Museum

The Martin and Osa Johnson Safari Museum web site
Kansas Attractions Kansas Travel & Tourism Home
copyright 2006-2021 by Keith Stokes