The Birger Sandzén Memorial Gallery
at Bethany College

401 North First Street
Lindsborg, Kansas 67456
(785) 227-2220

Tuesday - Saturday 10AM - 5PM Sunday 1 - 5PM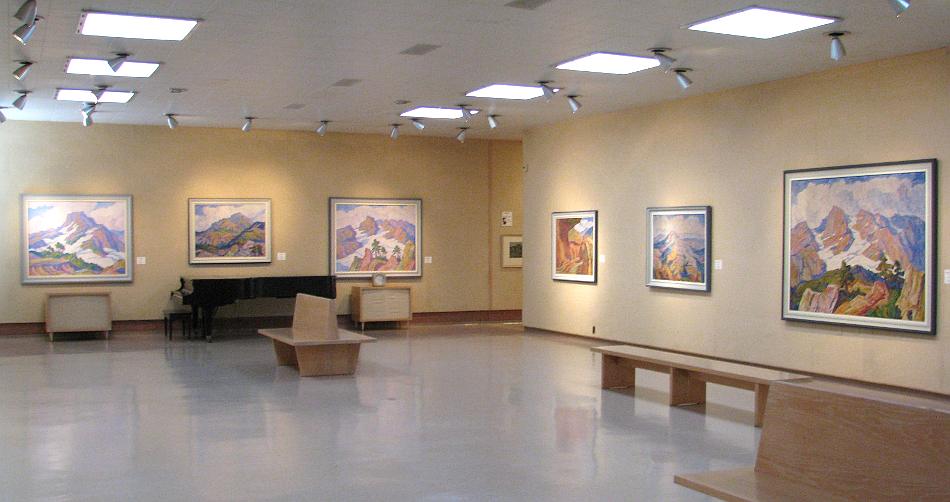 The Birger Sandzén Memorial Gallery
The Birger Sandzén Memorial Gallery is located on the south edge of the Bethany College campus in Lindsborg, Kansas. The gallery honors Birger Sandzén, a Swedish born artist and a faculty member at Bethany College from 1894 to 1946. The gallery opened on October 15, 1957, 3 years after Sandzén's death.
The primary focus of the Sandzén Gallery's collections is Birger Sandzén's work and the gallery has the largest collection of his paintings, prints, drawings and watercolors found anywhere in the world. Other artists represented in the gallery's collections include Henry Varnum Poor, Doel Reed, Carl Milles, Marsden Hartley, , John Bashor, Lester Raymer, Raymond Jonson, and John Stuart Curry.
In addition to year around exhibition of Birger Sandzén art work, there is a regular schedule of other exhibitions.
The Sandzén Gallery is a surprisingly fine art museum to find in a small town in central Kansas.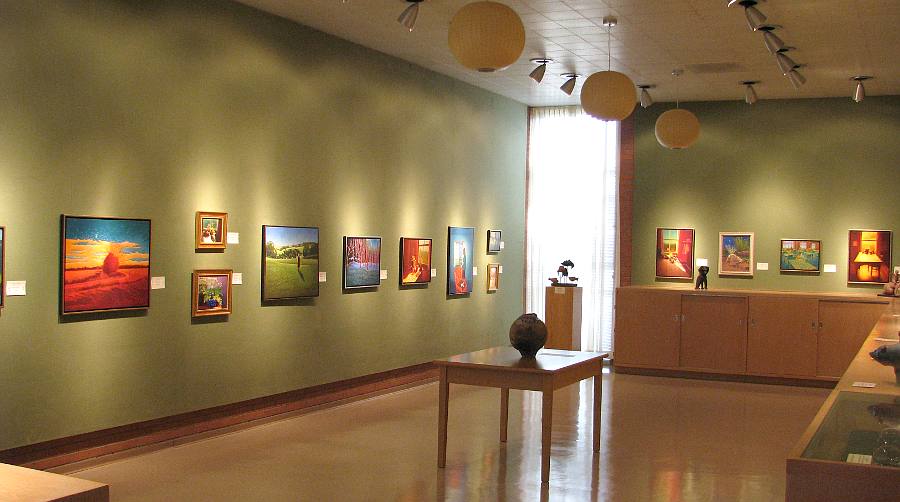 Temporary exhibit of the art of Lindsborg artist Sally Johnson in 2008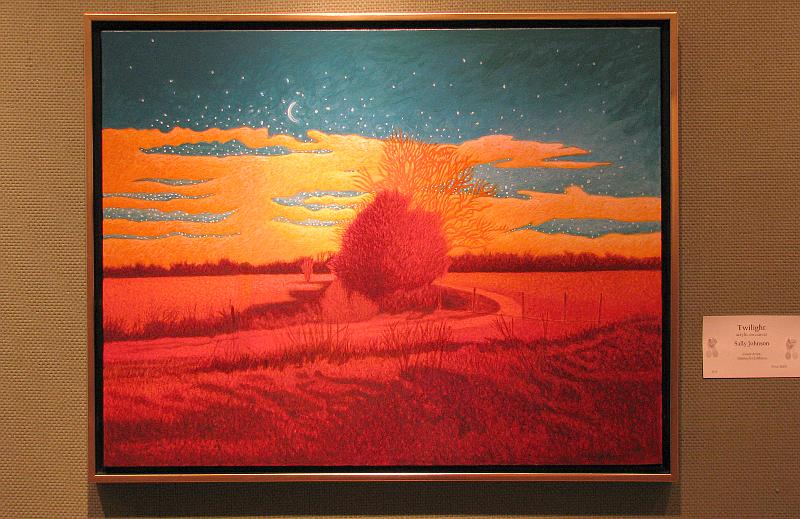 Twilight (acrylic on canvas) by Sally Johnson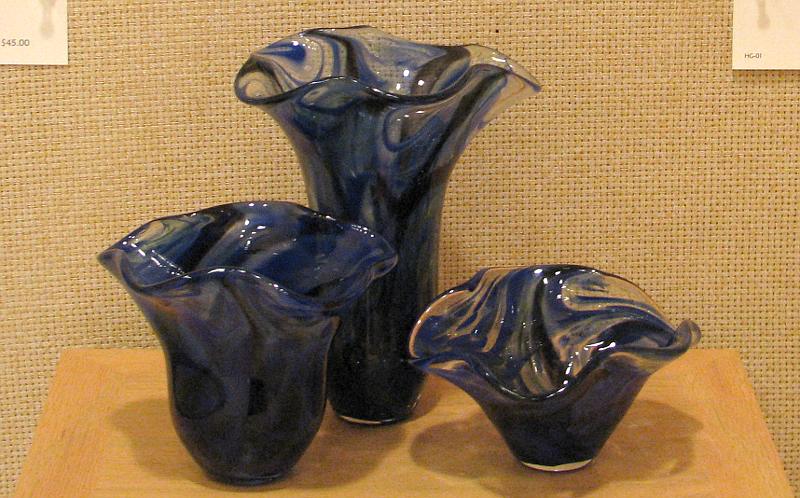 Blown glass fluted vessels by Helen Koons Gragert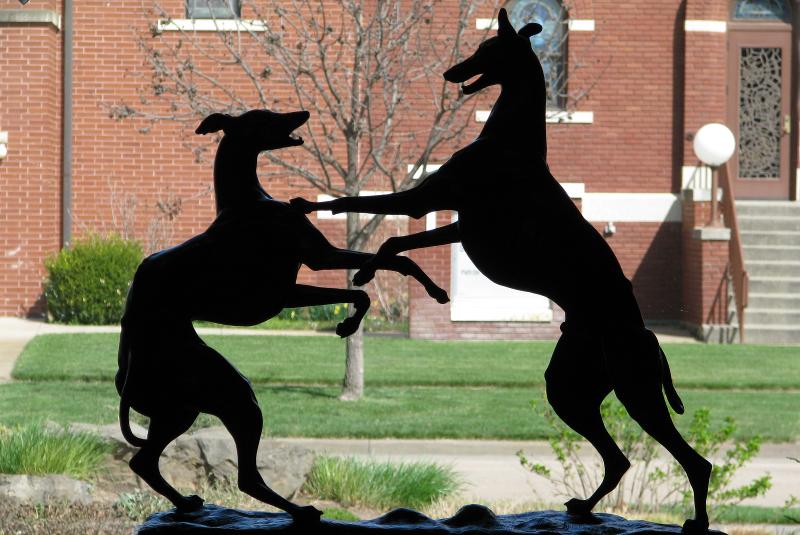 Bronze Greyhounds Playing by Anna Vaughn Hyatt Huntington (1876 - 1973)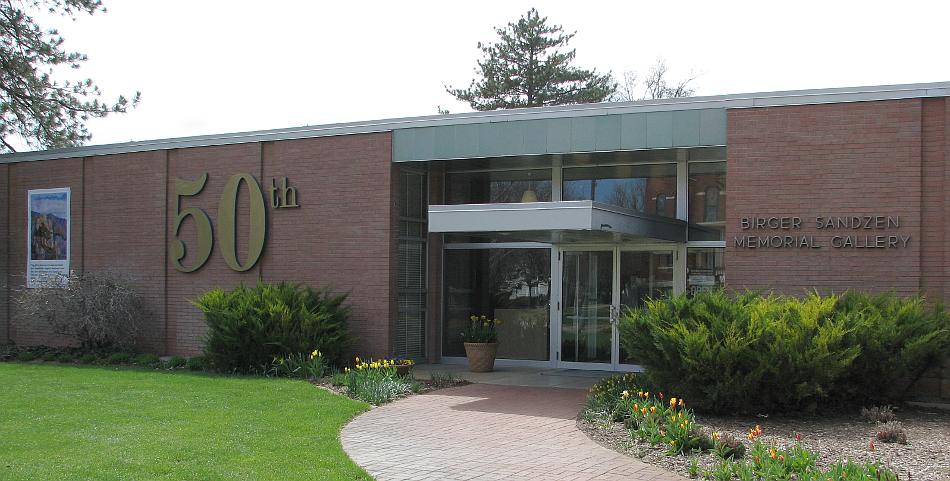 Birger Sandzén Memorial Gallery - Lindsborg, Kansas

Kansas art museums and galleries Birger Sandzén Memorial Gallery web site
Kansas Attractions Kansas Travel & Tourism Home
copyright 2008-2015 by Keith Stokes