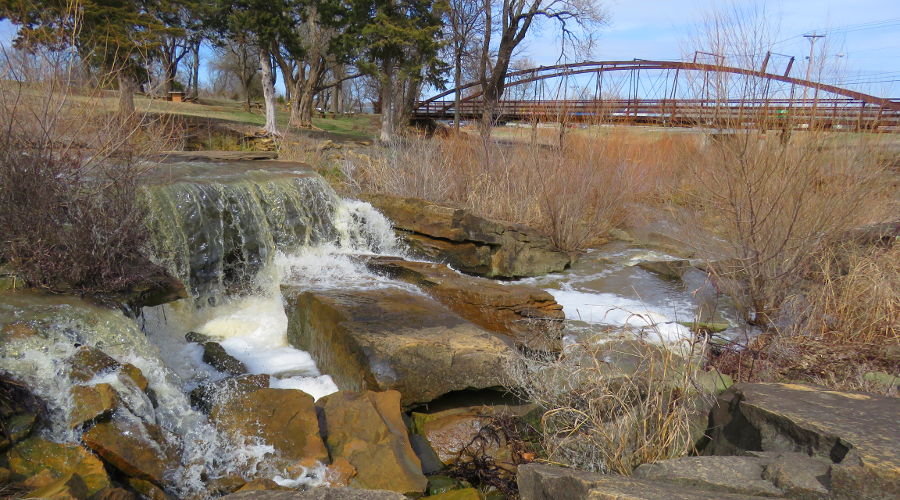 Santa Fe Park Falls & Bridge - Chanute, Kansas
Santa Fe Park Falls & Bridge are located next to each other in 350 Acre Santa Fe Park in Chanute, Kansas. The park also has a lake, campground, sports fields & courts, picnic tables, an antique steam locomotive and a dog park.
Santa Fe Park Falls is on Little Turkey Creek, where it flows out of Santa Fe Lake. It is a lovely seasonal waterfall which only has water when the lake water level is high. The falls has about a 20' drop in a rapids and short drops along about 100' leading toward Austin Bridge.
Austin Bridge is a 160' bowstring arch bridge which was built on the Neosho River, east of what is now Chanute by the King Bridge Company in 1872. The bridge was moved down stream to the community of Austin in 1910, closed to vehicles in 1972, and added to the National Historic Register of Historic Place in 1977. In August of 1999, the bridge was moved to Santa Fe Park where is serves as the southern terminus of a 3.11 mile hike & bike path.
In 1911, the Santa Fe Railroad enlarged a natural lake to be used as a source of water for steam engines. The Railroad eventually gave the lake to the city and Chanute acquired additional land to create Santa Fe Park. Steam Locomotive #762 was built in Philadelphia in 1900 and was given to Chanute by the Santa Fe Railroad in 1955. It weighs 180,080 pounds and the tender weighs 105,000, plus up to 6,000 gallons of water and 8½ tons of coal.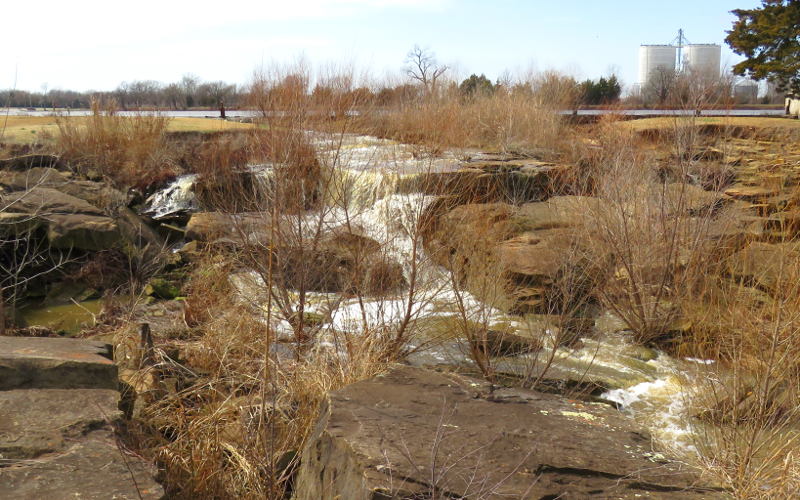 Santa Fe Falls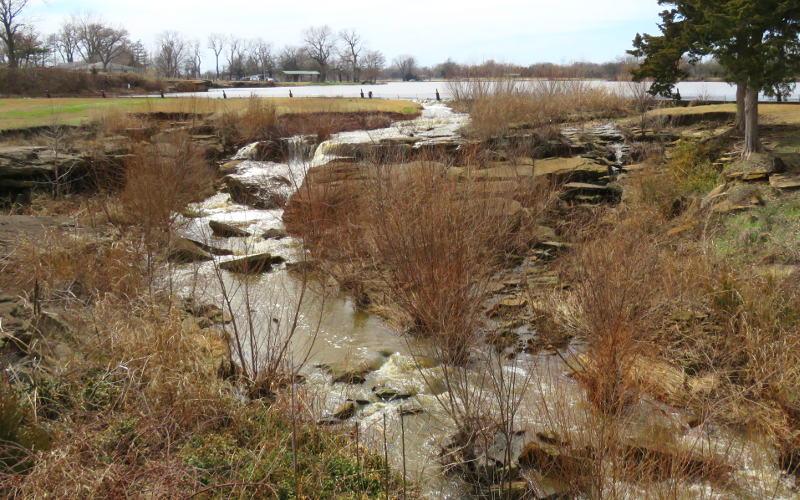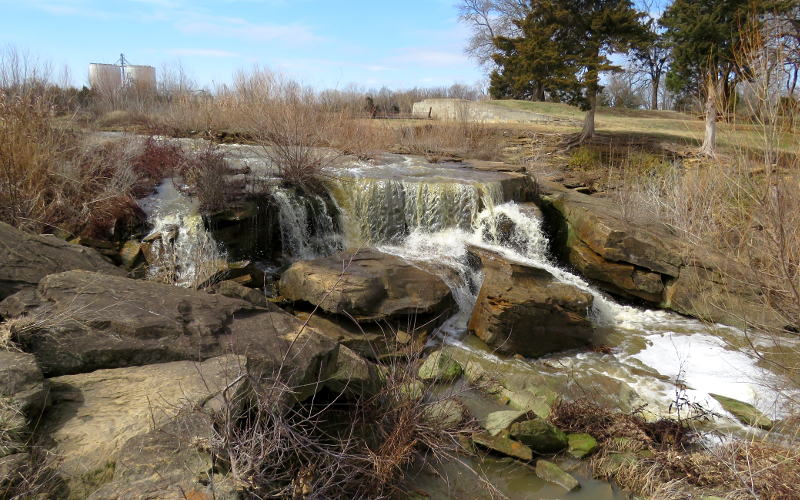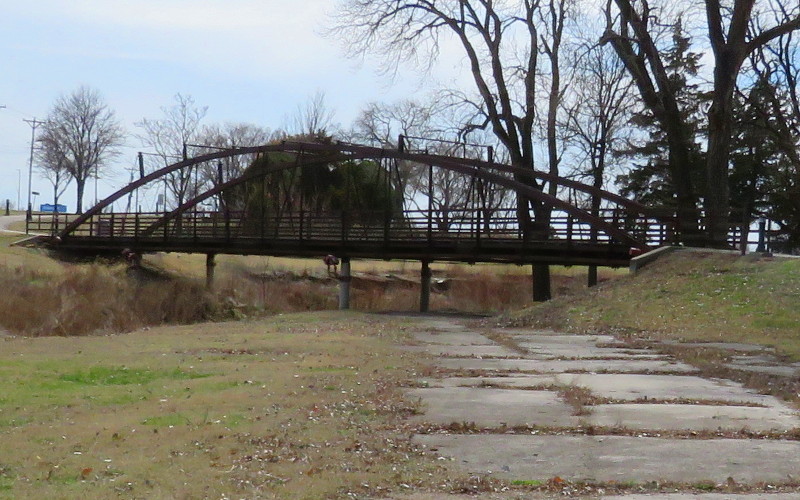 Austin Bridge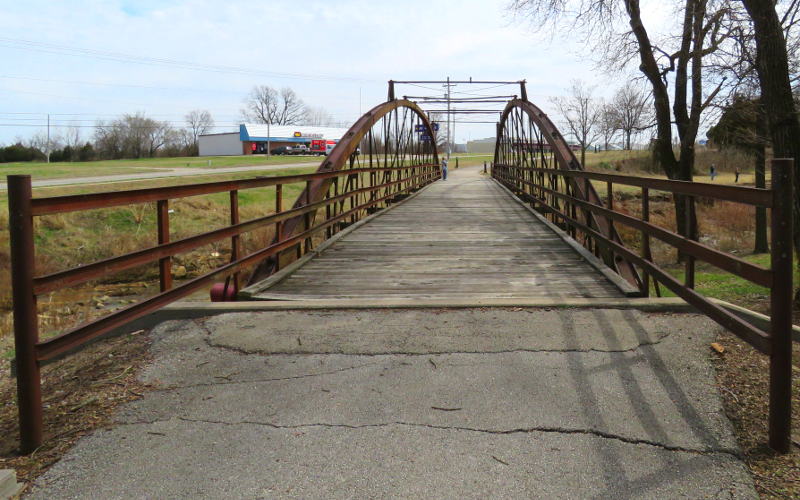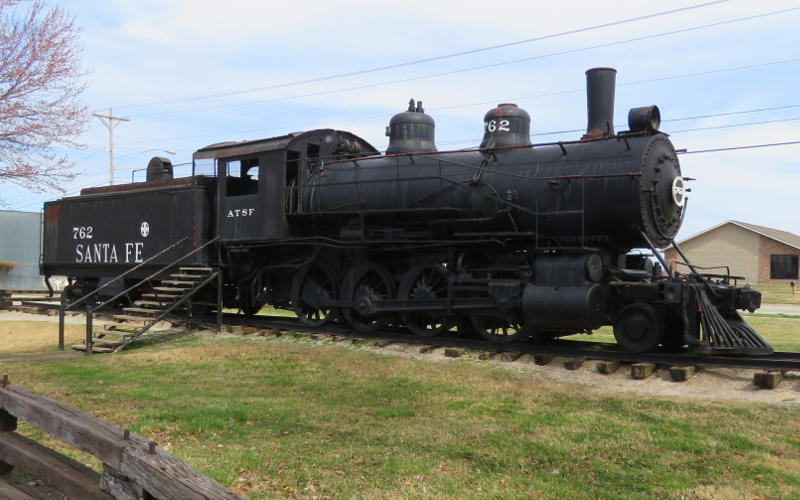 Locomotive #762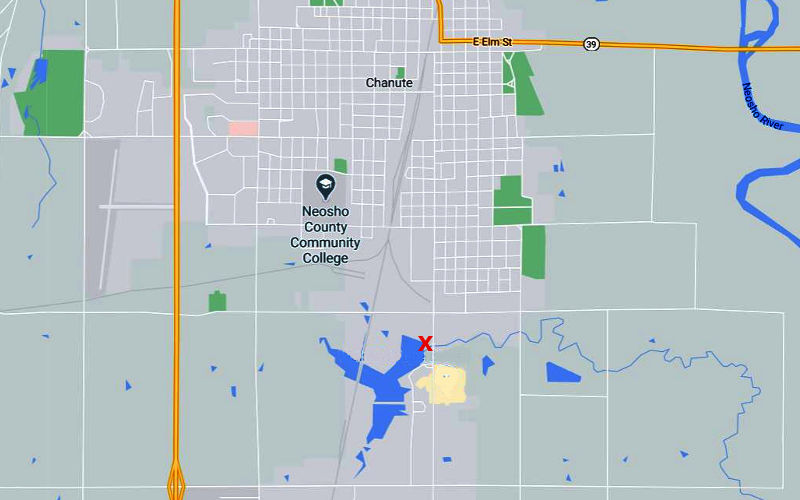 Santa Fe Park Falls & Bridge Map
copyright 2021 by Keith Stokes