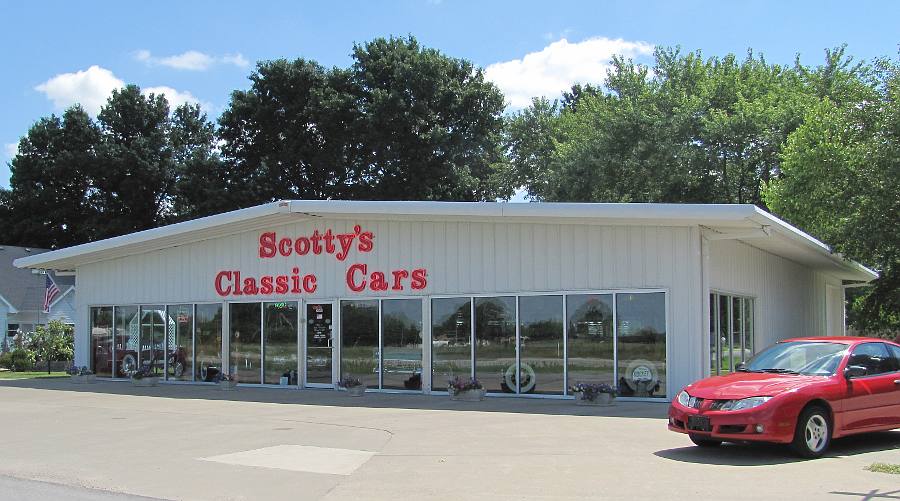 Scotty's Classic Cars
One of the neatest free attractions in Kansas is Scotty's Classic Car Sales and Museum in Arma, Kansas. The museum and store is just a couple of blocks off of the I-69 By-pass.
Phyllis and Scotty Bitner opened the automobile store & museum after retiring from their Pittsburg automobile dealership in 1999. The focal points of Scotty's are the classic cars which are displayed with mannequins in period clothing, but many people will be just as interested in the toys and automobile related memorabilia from the 1950s and 1960s.
Scotty does the automobile restoration work and often starts from nearly the ground up. It typically takes about a year for him to restore one of of these beauties, so it isn't about making money, but the love of the work and the joy of meeting travelers who love old cars or nostalgia.
He began his restorations with a 1938 Ford Club Cabriolet convertible which he had dreamed about since he was a child. His second project was a 1956 Ford Sunliner, and he just kept going.
Scotty's closed in January of 2011. Except for 8 vehicles, the collection was sold to the Central Texas Museum of Automotive History in Rosanky, Texas. As of April 2012 several vehicles are still for sale.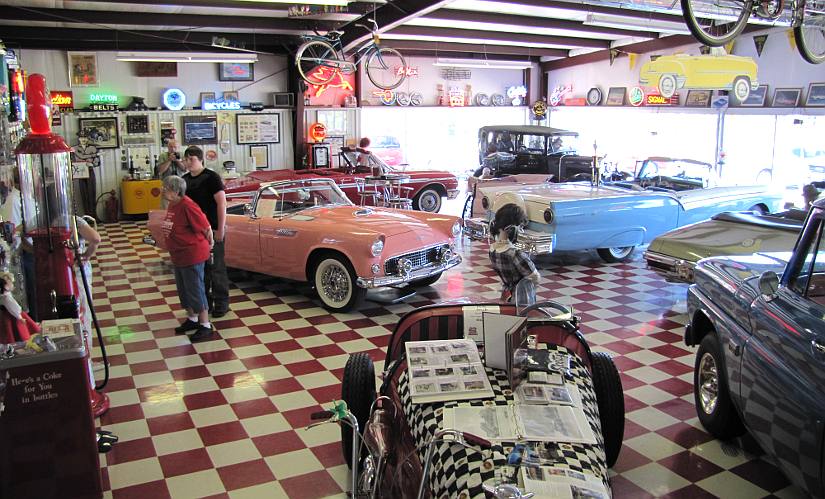 Scotty's Classic Car showroom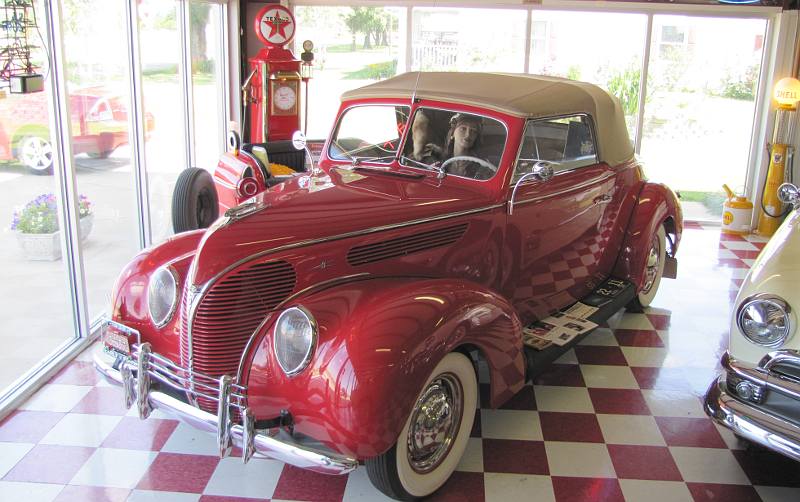 1938 Ford Club Cabriolet Convertible ($100,000)
(lipstick red, body off restoration, driven less than 100 miles since restoration, 85 HP engine)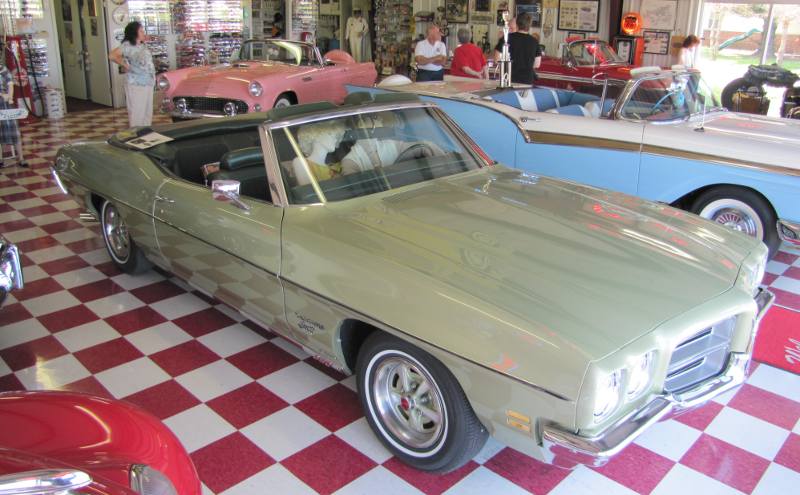 1972 Pontiac Lemans Sport Convertible ($30,000)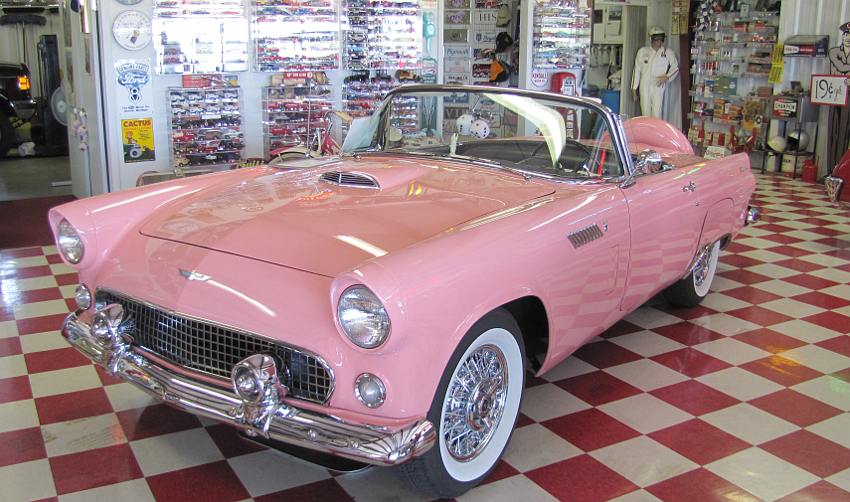 Sunset Coral 1956 Ford Thunderbird ($64,000)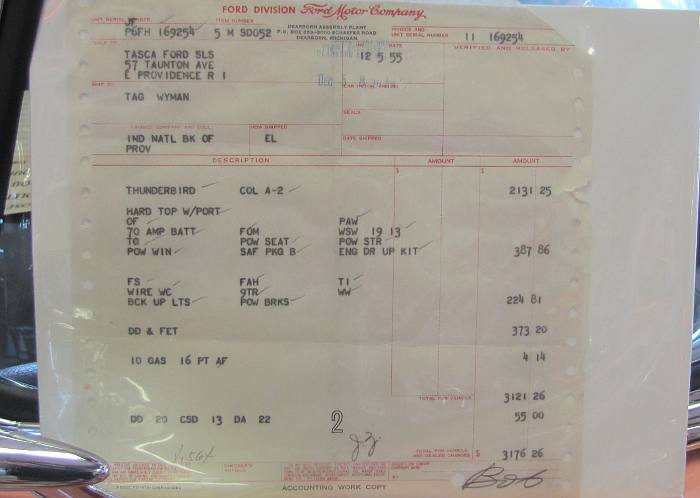 Original invoice for the 1956 T-bird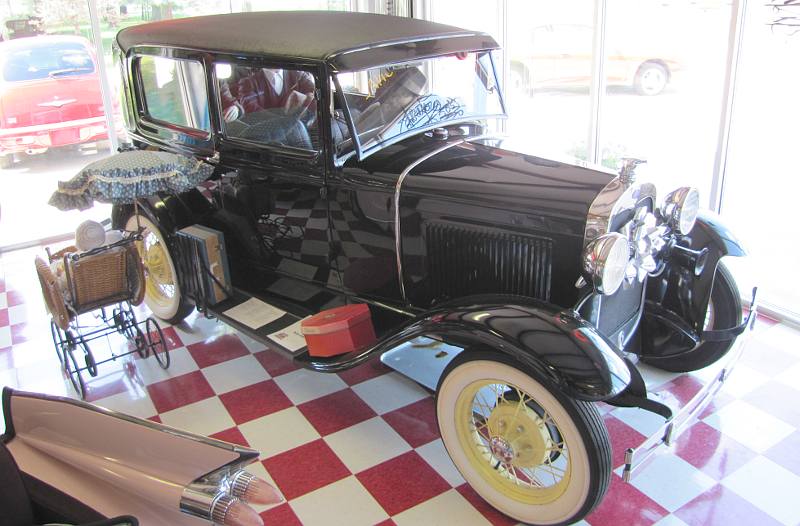 1930 Ford Model A ($21,000)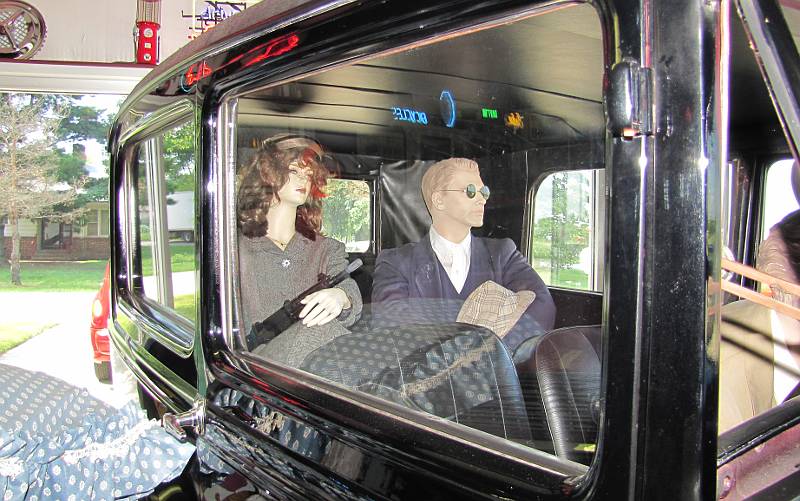 Bonnie and Clyde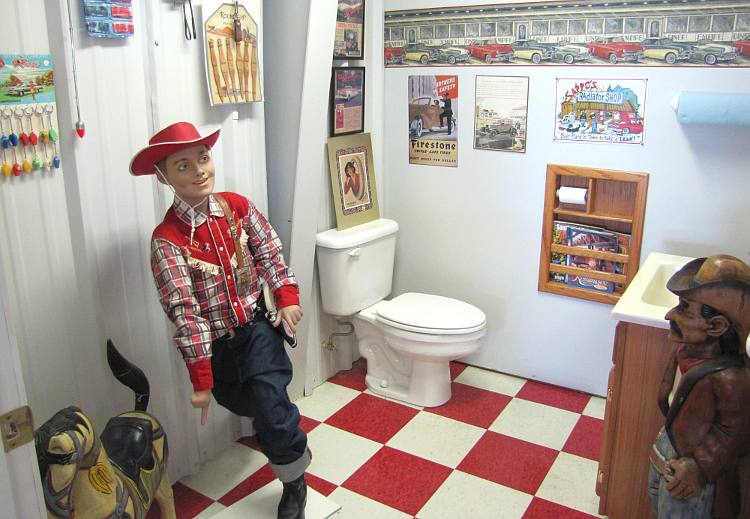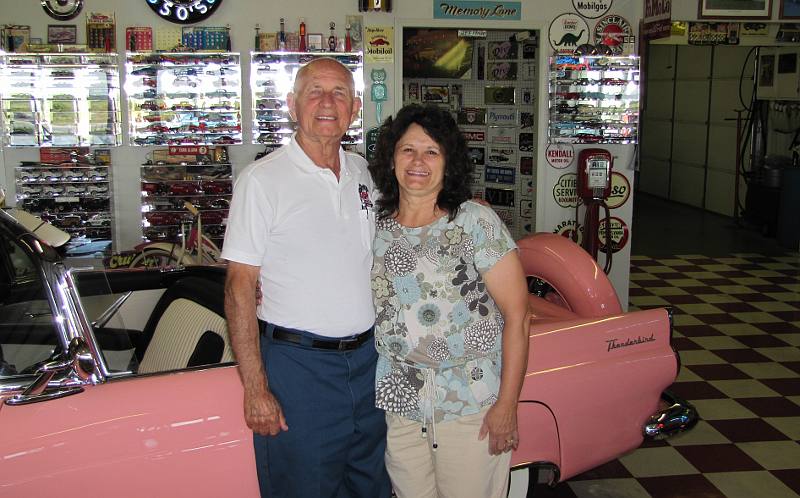 Scotty and Phyllis Bitner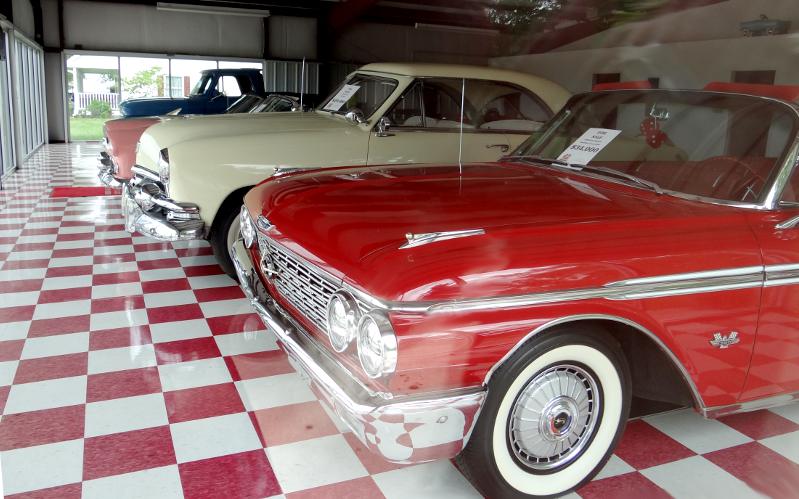 April 2012: These cars are still available for sale. How about a 1962 Ford Galaxie Sunliner Convertible
or a 1951 Ford Victoria?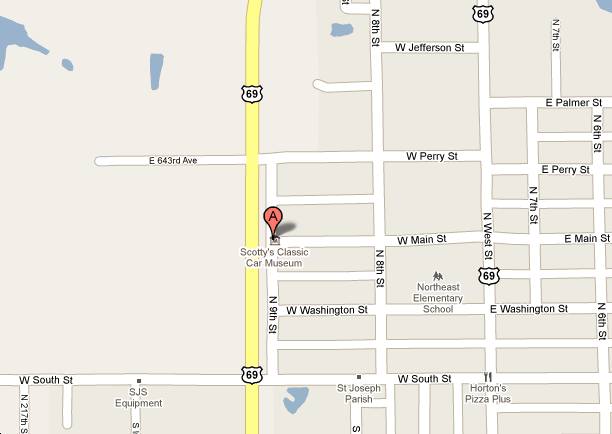 Scotty's Classic Car Museum Map
Grandpa's Old Ford garage Must visit!
55 Model T Fords cross Kansas in 2009
Kansas Restaurants Kansas Travel & Tourism Home
copyright 2010-2011 by Keith Stokes