Memory Lane Marketplace
Formerly Scotty's Classic Car Museum

302 North 9th Street
Arma, Kansas 66712
(620) 249-9333

Closed - Archive Page Only

Grandpa's Old Ford Garage in De Soto Must visit!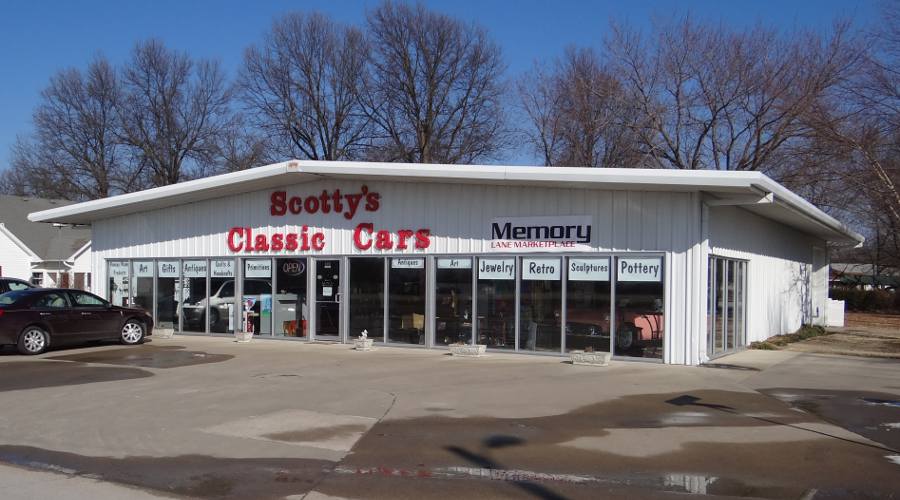 Memory Lane Marketplace
Archive Page only - as of December 2017 - the building is up for sale and the remaing cars are offered for sale.
Memory Lane Marketplace in Arma, Kansas is a unique combination of antiques, Kansas products & crafts and classic car restoration. The surprising store is just a couple of blocks off of the I-69 Bypass.
Memory Lane began as Scotty's Classic Car Sales and Museum which Phyllis and Scotty Bitner opened after retiring from their Pittsburg automobile dealership in 1999. The focal points of Scotty's were the classic cars which are displayed with mannequins in period clothing, but many people will be just as interested in the toys and automobile related memorabilia from the 1950s and 1960s.
Scotty did the automobile restoration work and often started from nearly the ground up. It typically takes about a year for him to restore one of of these beauties, so it wasn't about making money, but the love of the work and the joy of meeting travelers who love old cars or nostalgia.
Following a stroke, Scotty's closed in January of 2011. Except for 8 vehicles, the collection was sold to the Central Texas Museum of Automotive History in Rosanky, Texas. But they still owned the building and late in 2013, Phyllis opened the new Memory Lane Marketplace.
The Marketplace still includes several of Scotty's restored cars and he may be found in the garage in the back working on his current project.
Many of the artists exhibiting work in Memory Lane Marketplace are from southeast Kansas and Phyllis is still finding new artists and Kansas made products each week. She is a big booster of Kansas and the Pittsburg area.
Be sure to take advantage of the opportunity to get to know Scotty and Phyllis. They are great Kansas originals!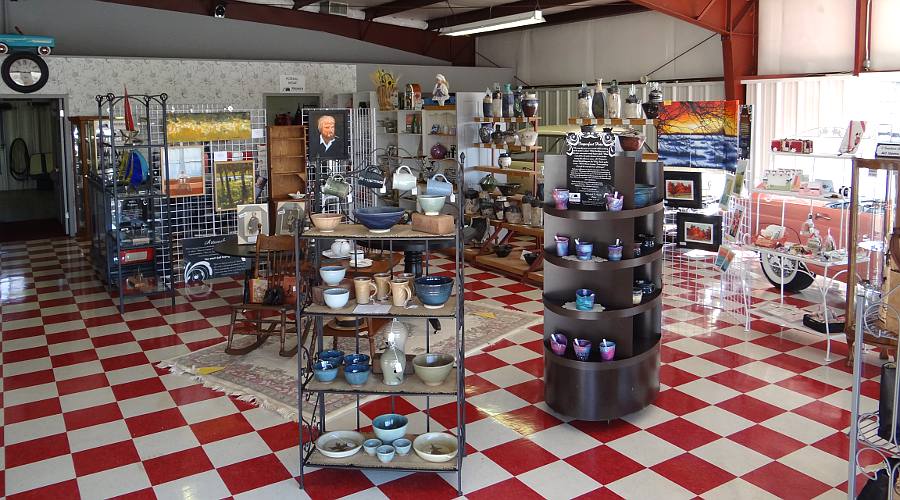 This rapidly growing part of Memory Lane Marketplace offers the work of many Kansas artists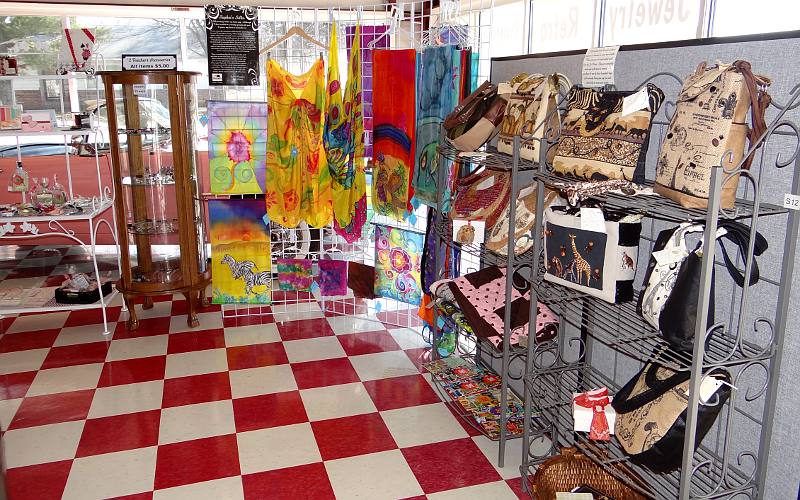 Silk paintings by Sophia Compton from Lawrence, Kansas, created through a process called "Serti"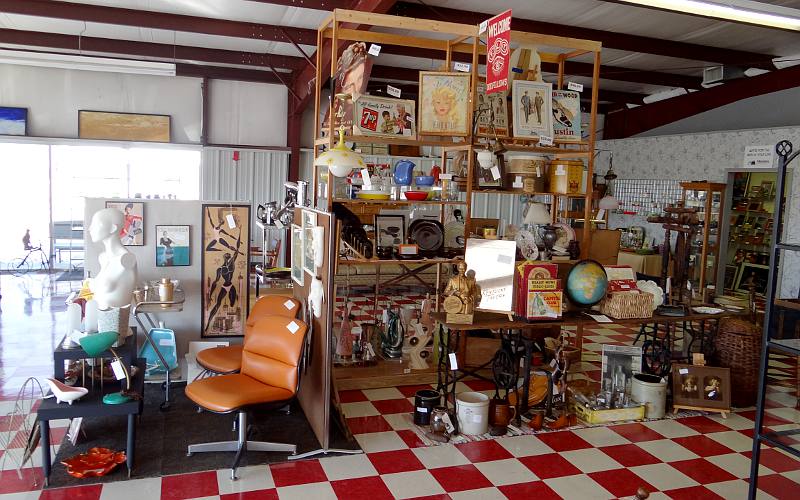 Antiques and collectibles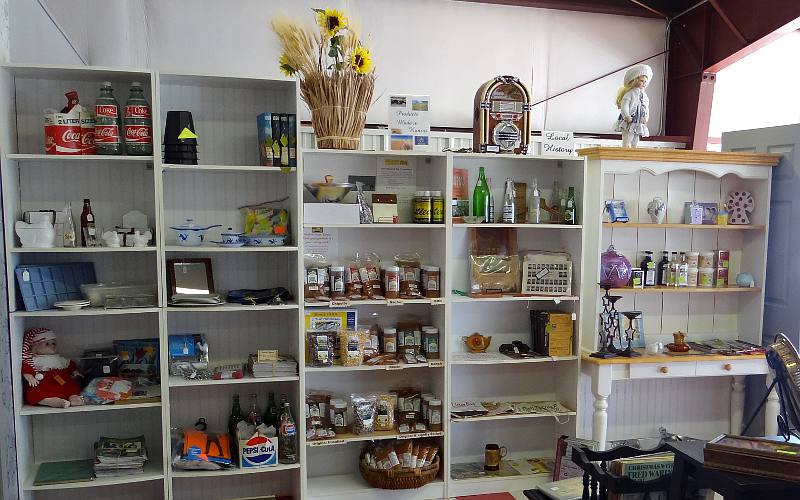 Kansas made products like Wheat Treats from Hays, Kansas and Atom Popcorn Poppers from Bushton, Kansas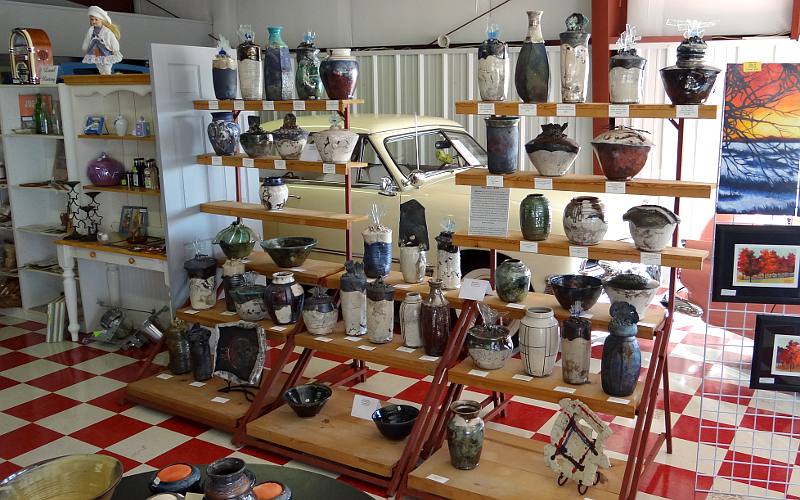 Raku Pottery from southeast Kansas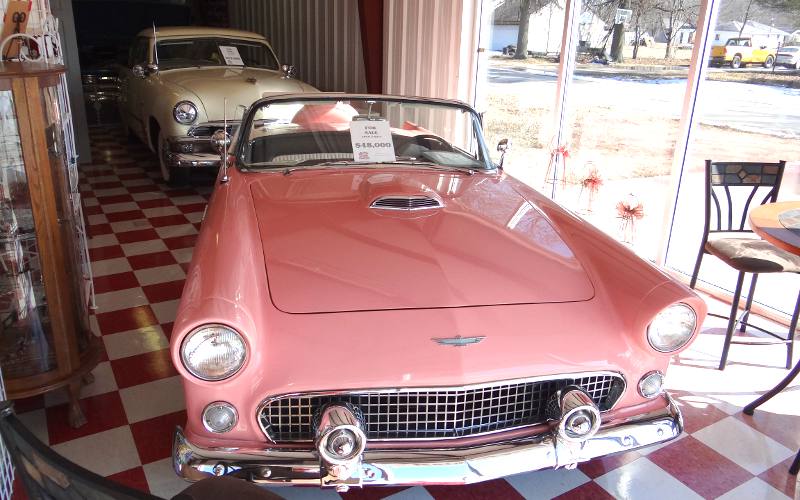 1951 Ford Victoria ($29,000) and 1956 Ford T-Bird ($48,000)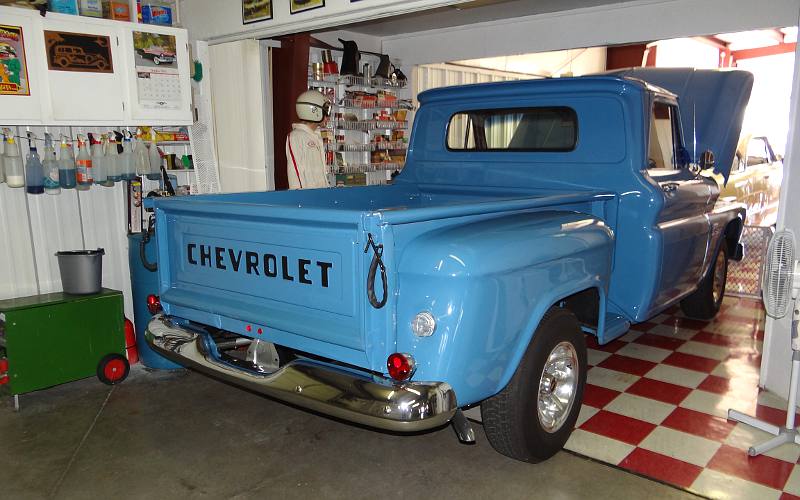 1964 C-10 Pickup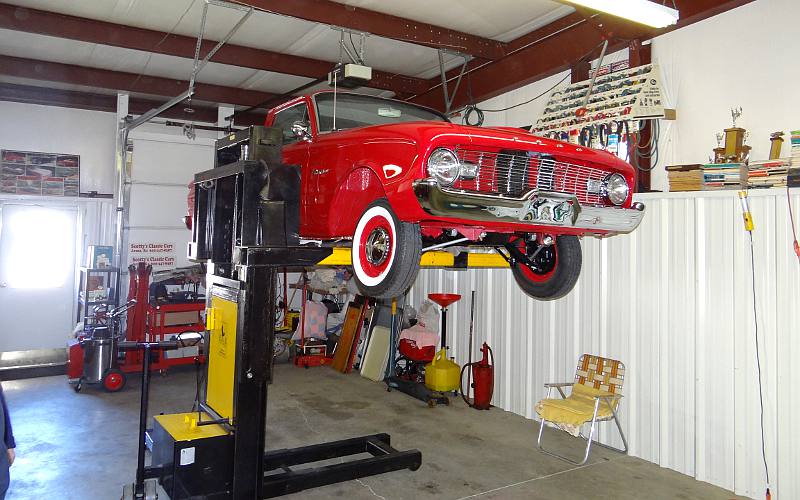 Scotty's current project is a classic Ford Ranchero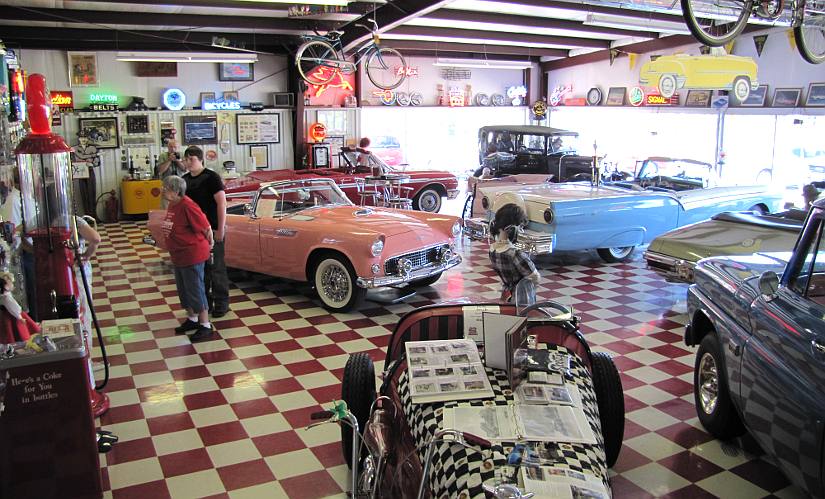 The former Scotty's Classic Car showroom in 2010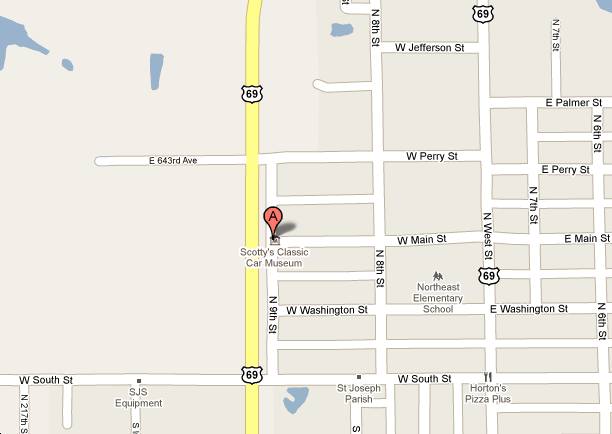 Scotty's Classic Car Museum Map
Grandpa's Old Ford garage Must visit!
55 Model T Fords cross Kansas in 2009
Kansas Restaurants Kansas Travel & Tourism Home
copyright 2010-2018 by Keith Stokes