Seelye Mansion
1105 N Buckeye Avenue
Abilene, KS 67410
Page 1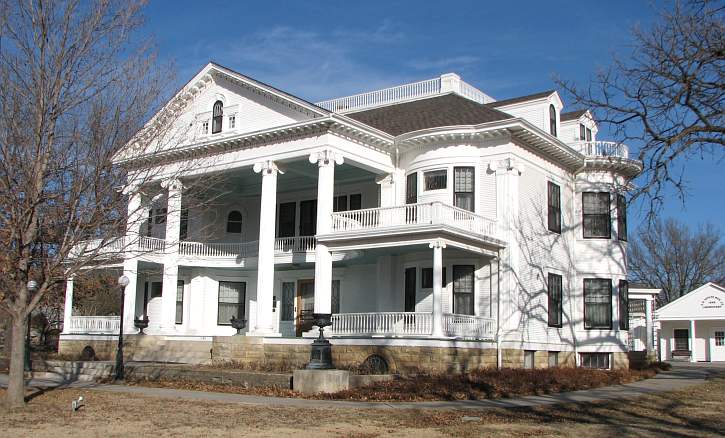 The Seelye Mansion in January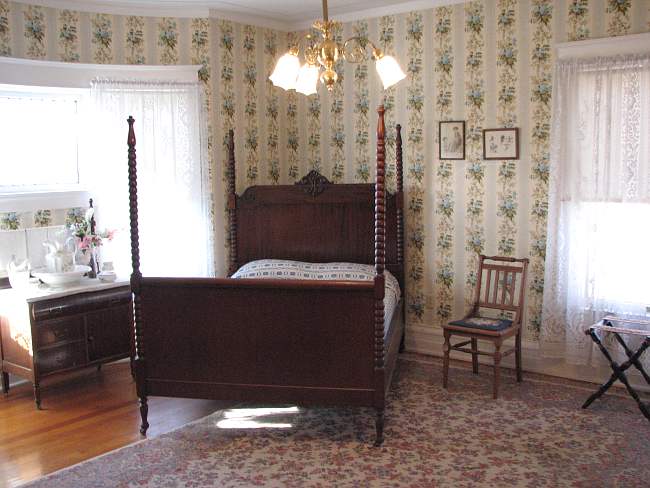 Terry Tietjens who owns the Seelye Mansion in Abilene, Kansas conducts most of the tours and served as my guide the day I visited the mansion in 2008. Terry has lead several historic preservation projects including the Kirby House Mansion which became a popular restaurant, a 100 year old stone church which is now Tietjens Center for the Performing Arts, and a current project to restore the Old Abilene Town theme park. The Kirby House burned in 2013.
Visiting the Seelye Mansion isn't like looking at fragile relics in a museum, Terry insists that visitors sit on the chairs and touch the furnishings. He even had me try my luck on the 1905 bowling alley (I was terrible). Terry operated many of the old Edison music machines and phonographs, and played the pianos and pump organs.
You may wish to schedule your visit to the Seelye Mansion during the Christmas season, Terry Tietjens maintains the Seelye family tradition of filling the mansion with poinsettias and dozens of Christmas Trees. New for the 2007 Christmas season was a collection of 700 nutcrackers from all 50 states and 46 countries. A few of the nutcrackers remain on display year around. Holiday tours begin the day after Thanksgiving and continue to mid January.
The Seelye Mansion is a popular location for weddings and other special events.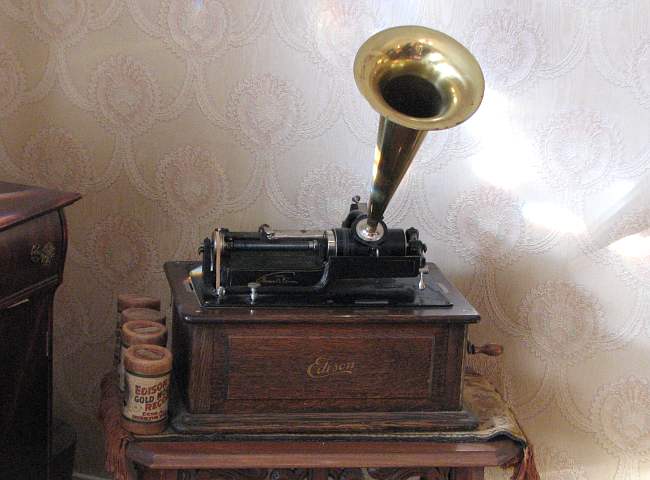 This 1904 Edison phonograph is playing a wax cylinder with a recording of John Philip Sousa.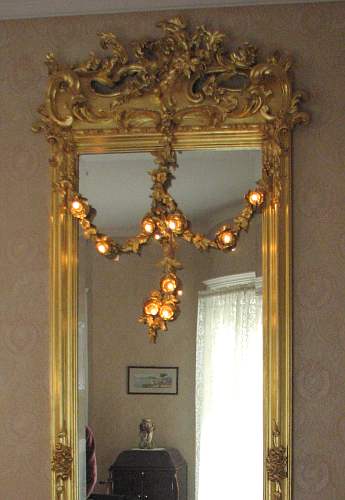 Gold leafed mirror with 9 original Edison lights.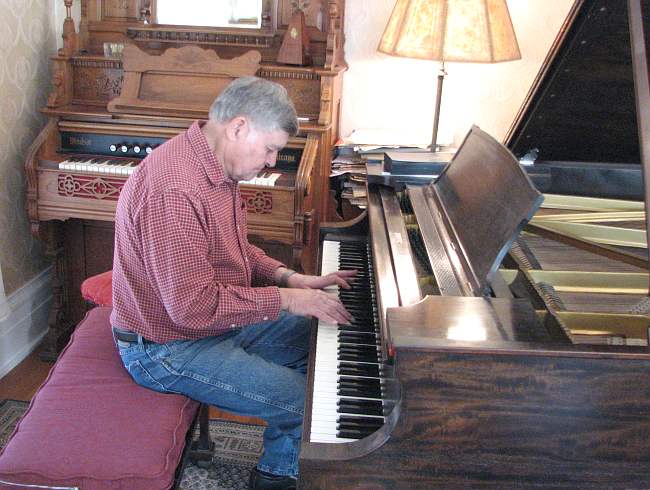 Terry Tietjens playing the mahogany Steinway Grand piano in the music room.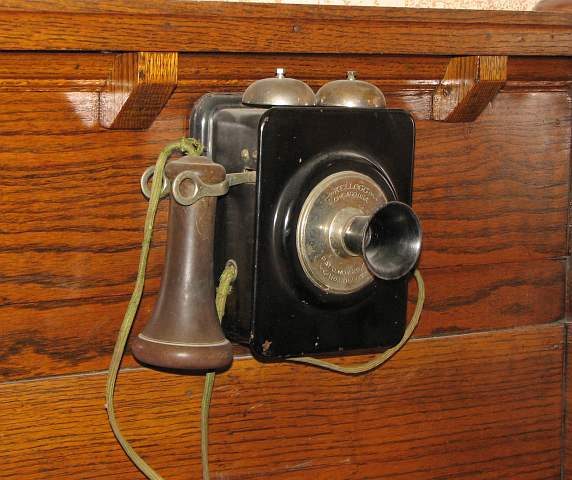 One of 6 original Kellogg wall telephones.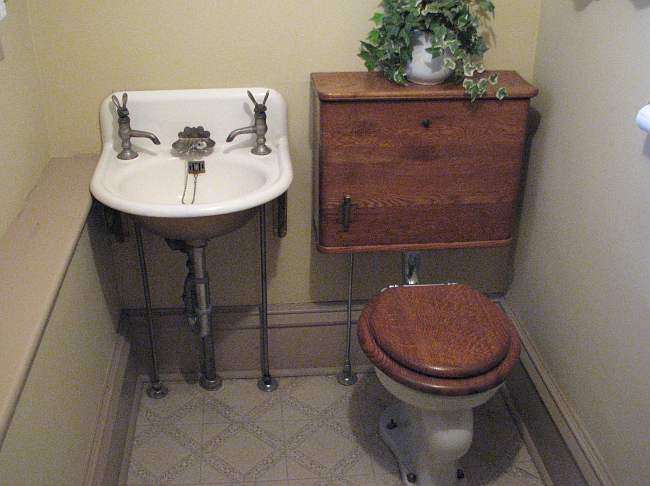 Original fixtures in the servants' rest room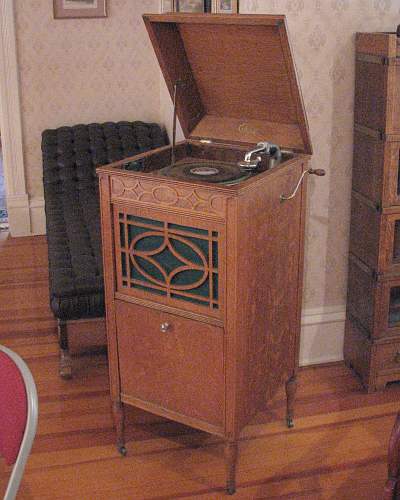 Oak Edison Diamond Disc machine from around 1913.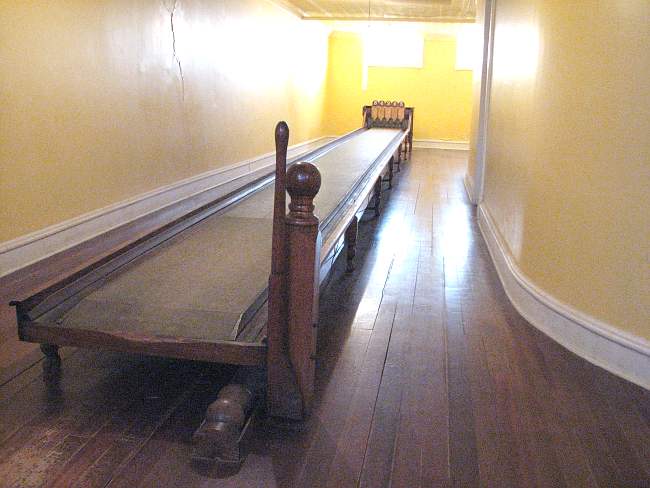 This 1905 box ball alley was ordered at the Chicago World's Fair and has automatic ball return. The lever
resets the drop stile pins. It was manufactured by the American Box Ball Company in Indianapolis, Indiana.

Seelye Mansion Page 1
Kansas Attractions Kansas Travel & Tourism Home
copyright 2008-2020 by Keith Stokes