Smoky Valley Ranch

1114 County Road 370
Oakley, Kansas 67748

For access, contact the
Nature Conservancy in Kansas
(785) 233-4400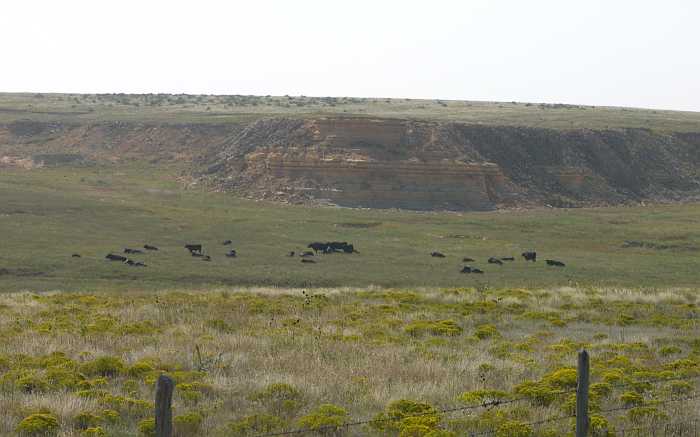 The Nature Conservancy of Kansas' Smoky Valley Ranch is a 19,000 acre preserve in Logan County. My favorite part was a prairie dog town where I sat quietly in the car and ate trail mix while waiting for heads to come back up.
The Smoky Valley Ranch in Logan County was not open to the public in 2005 when these photos were taken. But hiking trails were constructed at the ranch and are now open to the public. The trails vary in length and guide visitors through a scenic tour of the ranch and its environs. There is no fee to hike the trail loops, but pets, bicycles and other vehicles are not permitted.
The two trails are the Short Loop (1 mile) and Long Loop (5.5 miles). The short loop takes about 20 minutes and includes
spectacular close up views of Cretaceous deposits. The long loop and short loop starts out and ends the same. It includes additional rock formations from various periods, as well as a bison jump where North American Indians historically drove bison off of a cliff.
The Smoky Valley Ranch preserve is a working model and catalyst for short grass prairie conservation. To achieve this goal, The Nature Conservancy works in partnership with private landowners and other conservation groups.
From Oakley, take US-40 west to the western edge of Monument, Kansas. Turn south on 350th Road for approximately 15 miles to reach the hiking trail. There is parking and an information kiosk on the east side of the road. Trails are self guided.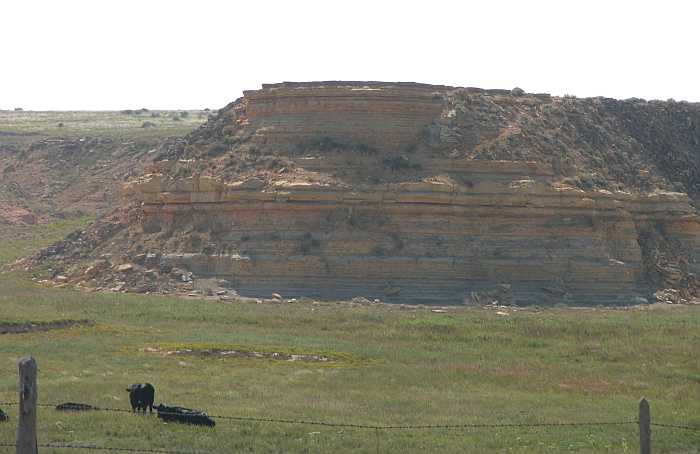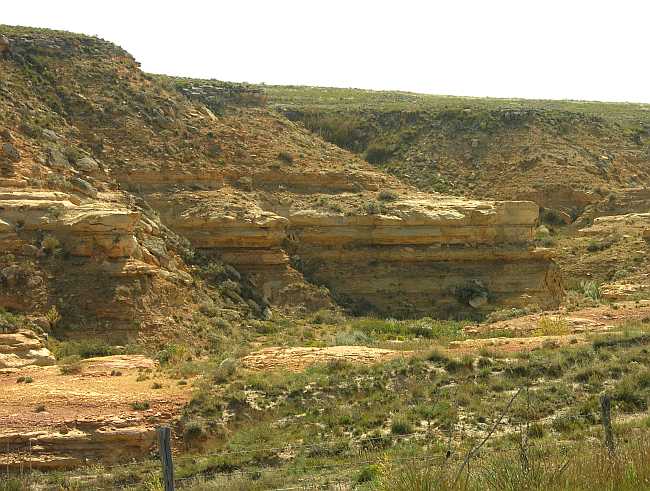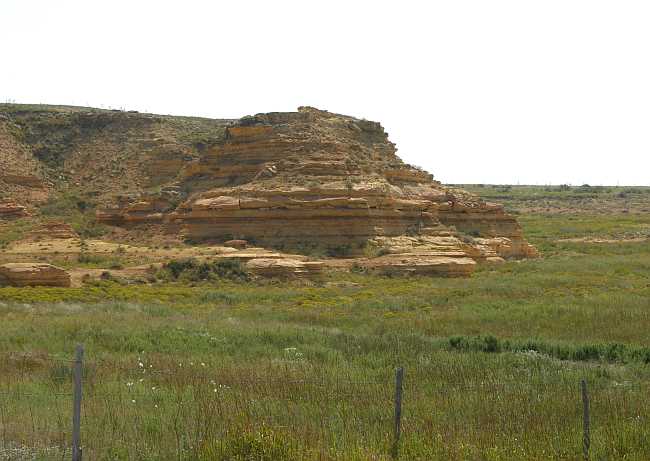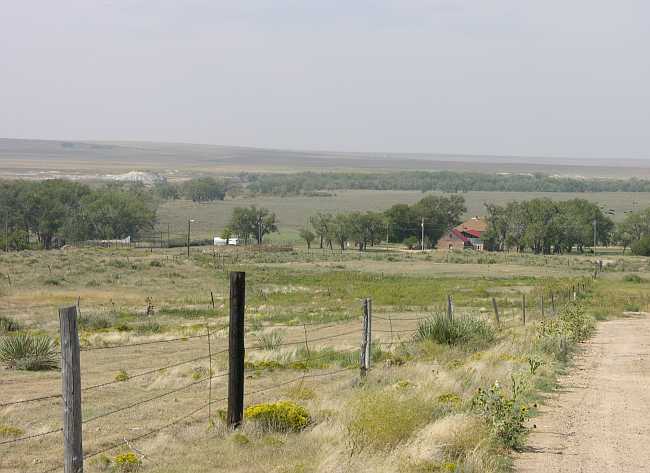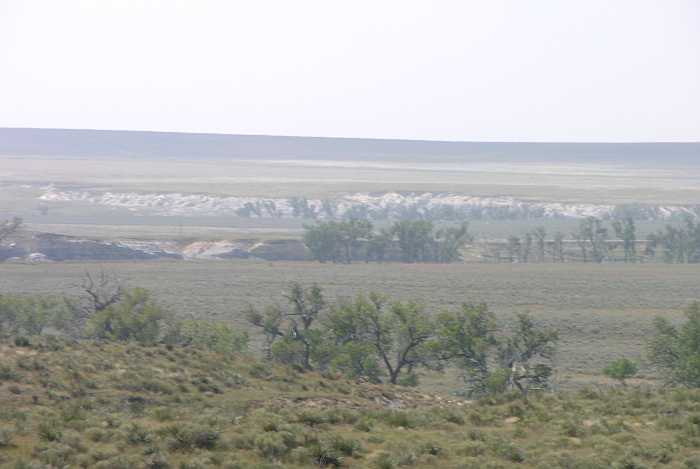 Chalk badlands along the Smoky Hill River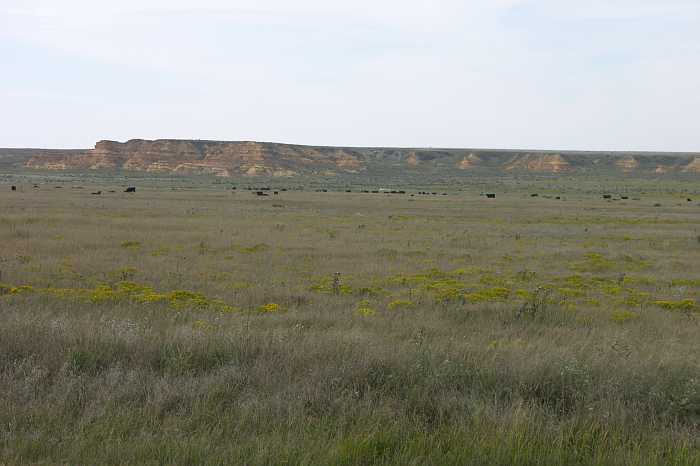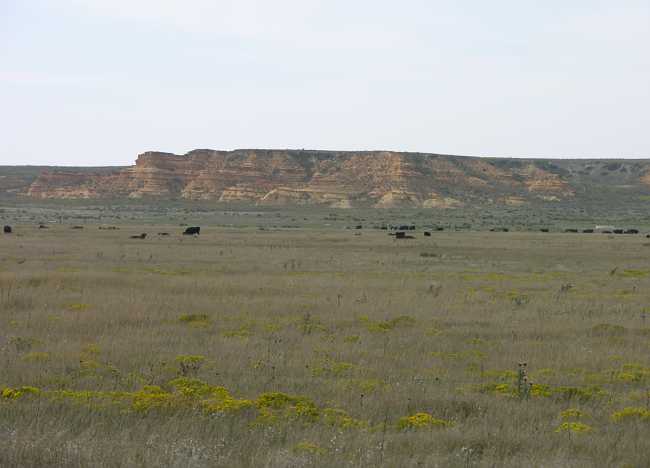 copyright 2005-2014 by Keith Stokes